While pregnant I was on a total vitamin kick, looking to get just about all the nutrition that I possibly could. That kick made me discover HUM nutrition and their fabulous line up of vitamins.
I actually found them on the Nordstrom website and after seeing what was available there I wanted to find even more vitamins from them so I headed over to their website.
On their site, they recommend signing up initially so that you can input your info, take a quiz and find out what vitamins would be BEST for you to start with.
There were many vitamins that I wanted to start with right away, but HUM Nutrition recommended that I start with just a few at a time, explaining that it's best to introduce the body slowly to new vitamins.
To start I chose a few that I knew I desperately needed which were the calcium and vitamin d vitamins and for fun I also picked up one for my skin, one for some beauty sleep and one to help calm my nerves.
I find calcium to be such an important supplement to take and it's especially important for us women. This supplement features a calcium that's highly absorbent along with vitamin D3 as well.
Vitamin D has always been a must have vitamin for me since I don't really go in the sun all that much. With this baby, I'm getting all of the perks of a daily dose of sunshine!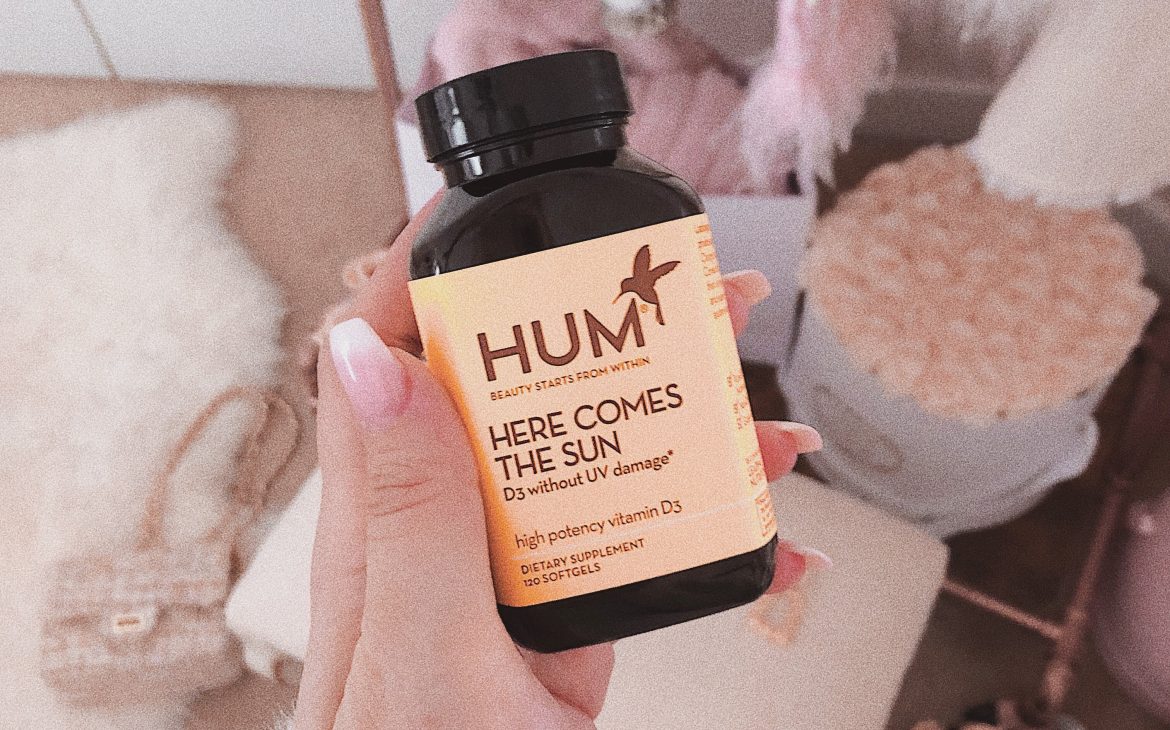 I've been battling a lot of stress & anxiety over the last year, which is pretty normal for me because I tend to always have a lot on my plate. Thats why HUM's Big Chill peaked my interest! It helps you cope with stress by slowing down your reaction to stress. It also helps you stay focused and is made from plants, so totally natural!
Keeping my skin in the best shape that I possibly can, is always at the top of my priority list. I got Collagen Love to support this priority of mine by as it supports skin elasticity and firmness and works to repair skin as well.
I was having a hard time getting a full nights rest and wanted to give this a try. It worked wonders on me, let me tell you! And it also contains the recommend amount of melatonin to take while pregnant.
HUM Nutrition has a subscription service and the longer that you choose to subscribe the more you save. This is pretty awesome and if you choose to subscribe for a year you'd save 25% per month on your selection of vitamins. They also have a deal right now where you'd save an extra 20% if you buy 3 or more supplements. That's huge!
Because of this, I just placed an order for new vitamins to try that I'm really excited about.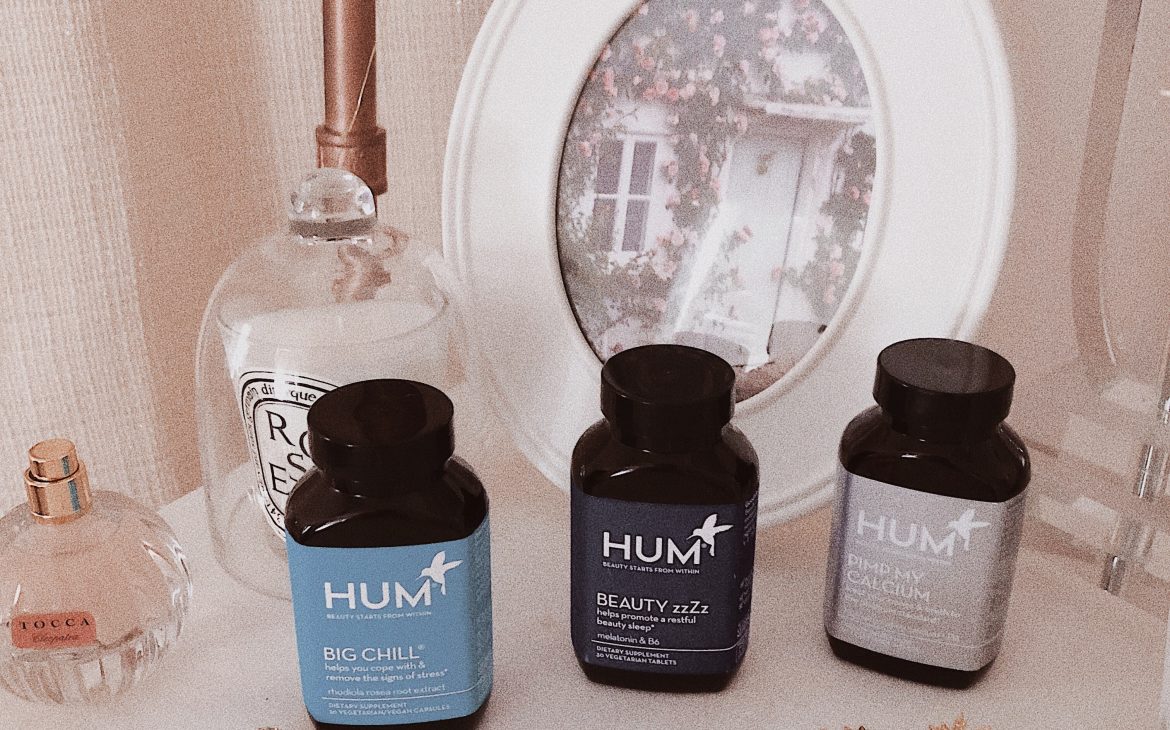 If you're specifically interested in beauty related vitamins, they truly have some fabulous ones for hair, skin and nails. This comes in gummy and non gummy versions. Be careful not to eat all of the gummy ones if you get that because they are purely delicious!