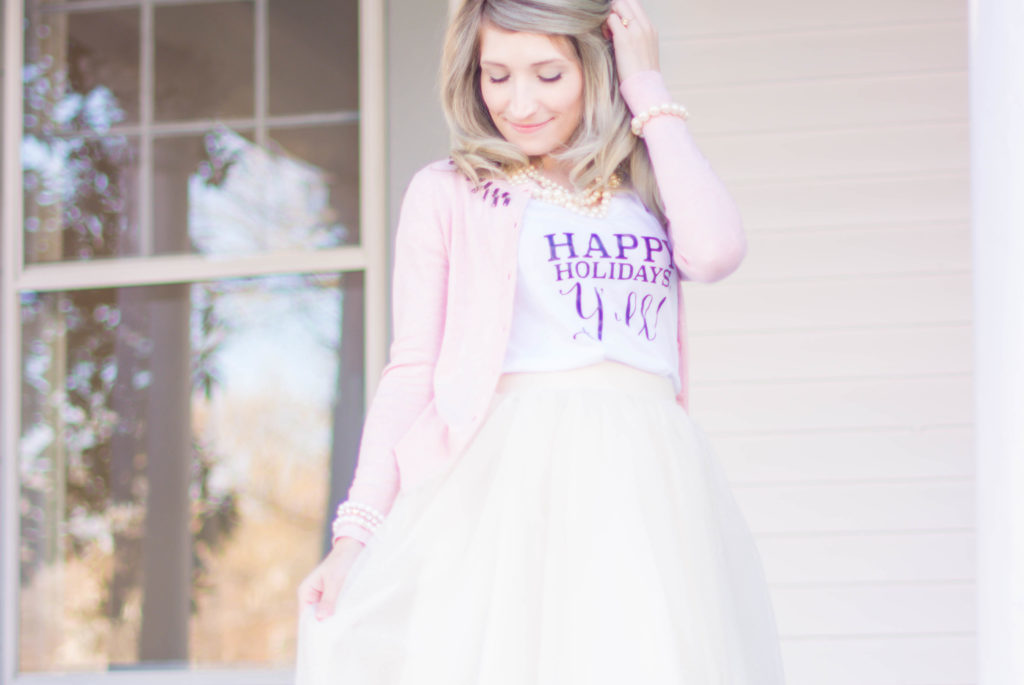 I am so happy to be back with another style post for you and I just so happen to be sharing my first official tulle skirt look post-baby. It happens to be one of my girly-girl takes on a holiday look as well!
I know that most holiday looks typically consist of red, green and gold colors but I like to really take on holiday style in my own fashion. As you can see I dressed up a holiday themed t-shirt, by one of my favorite & stylish t-shirt shops "the couture kitten", with a tulle skirt, also from my favorite tulle skirt shop Bliss Tulle, and an embellished pink cardigan.
To really give it a holiday feel, I also chose to add some rose gold glittered heels because glitter and sparkles always get me feeling happy and festive. This is a holiday look that I would wear out & about and to even a holiday party or event as well.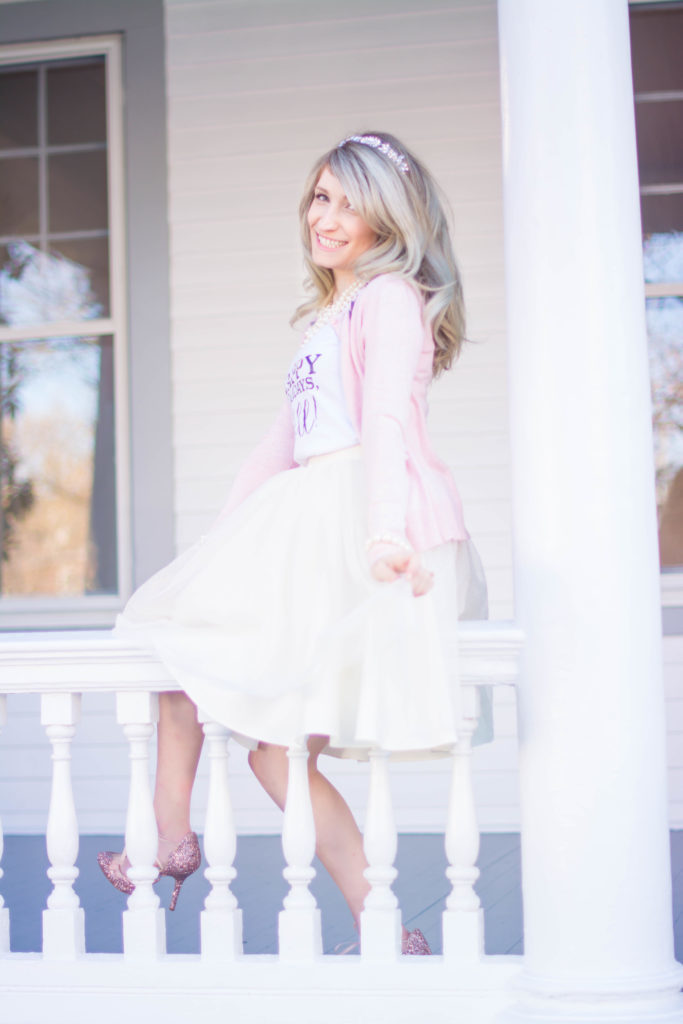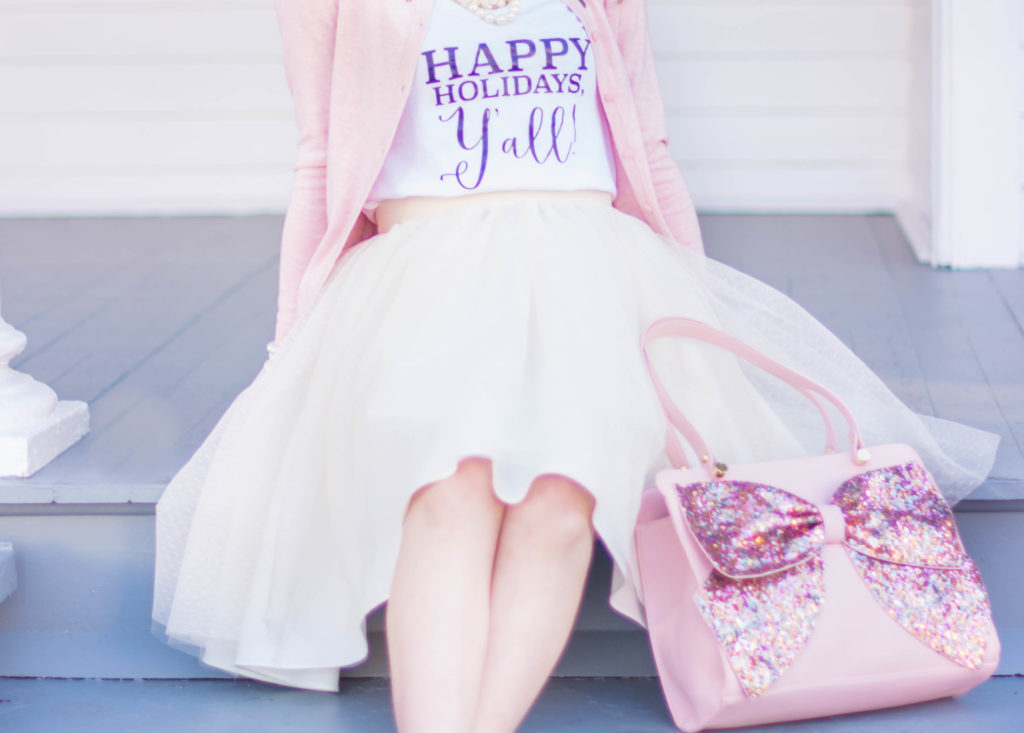 Like I had mentioned earlier, this is my first tulle skirt tutorial since I had my little man.
When I was pregnant I was so happy and surprised that I was able to still wear tulle skirts through out my pregnancy.
It feels great to be able to wear them again with out the baby belly as well.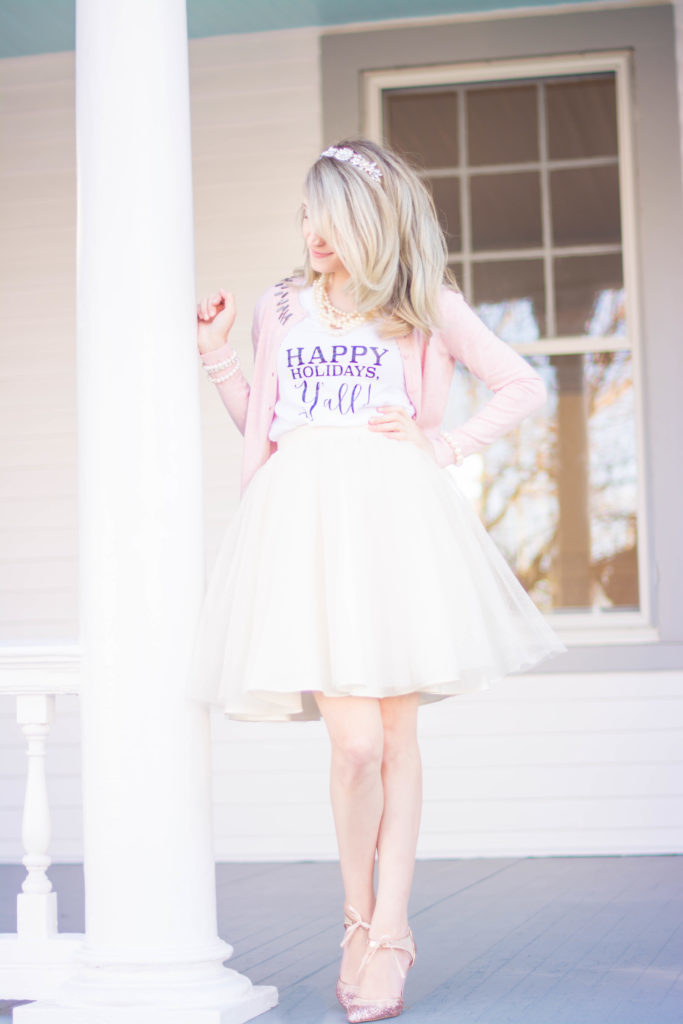 Dresses and skirts are really wonderful choices to wear post pregnancy. Truly I favor wearing both, practically at all times, but I feel that I have a pretty good reason for wearing them when maternity days have come to an end.
When pregnancy is officially over and your sweet little munchkin is in your arms, there's usually still a bit of belly left until your body gets a chance to get back to normal, as I'm sure many of you already know,  and this can be from just a few months to a year or more.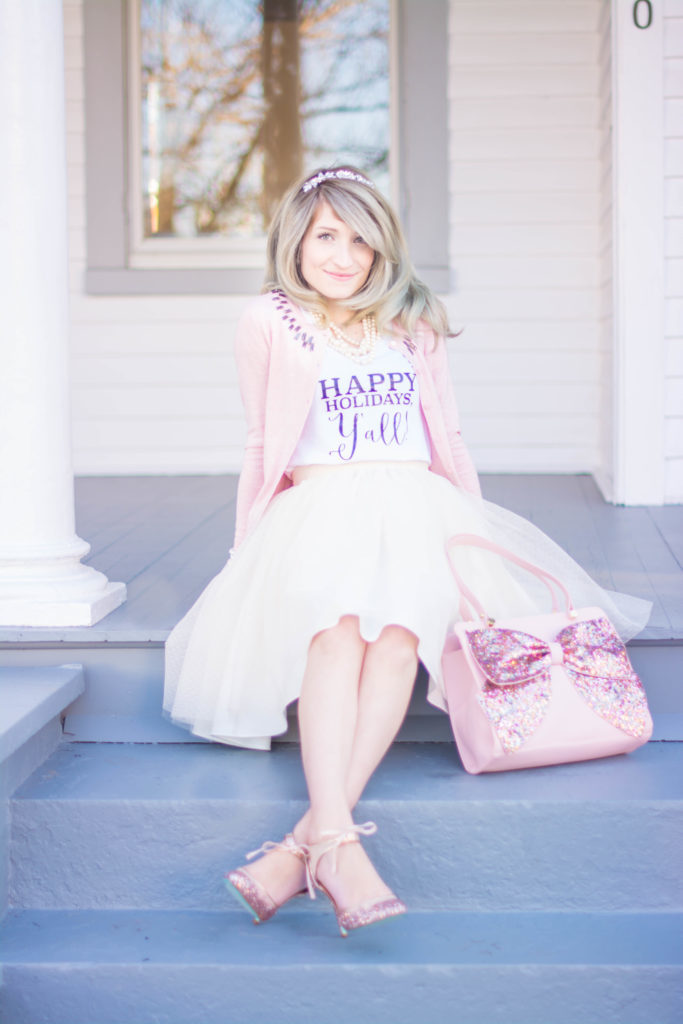 Wearing certain dresses and skirts ( not form-fitting or body con ) can allow you to feel not only feminine and more put together post-pregnancy, but they also help your tummy look less noticeable which is a plus right?!  And they can also be more comfortable than wearing fitted pants out as well. I just love dresses and skirts and I'm sure this is quite noticeable once you get take a good look at my look-book.
Tulle skirts have been a go-to for my while pregnant and post pregnancy because most of them ( especially the ones from Bliss Tulle), come with soft and starchy waistbands that adapt to your figure.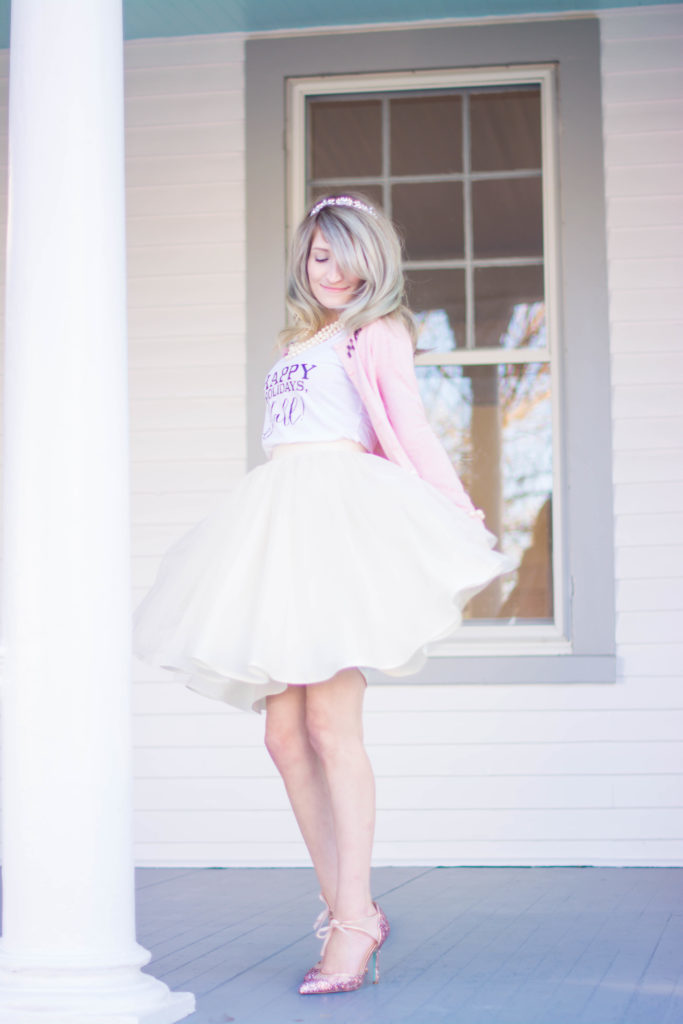 Shop the look: Top / skirt / cardigan / heels / bag
I hope you enjoyed this look just as much as I have loved wearing it and putting it together. I have so many new looks coming your way over the next few weeks and I just can't wait to share with you what I am wearing!