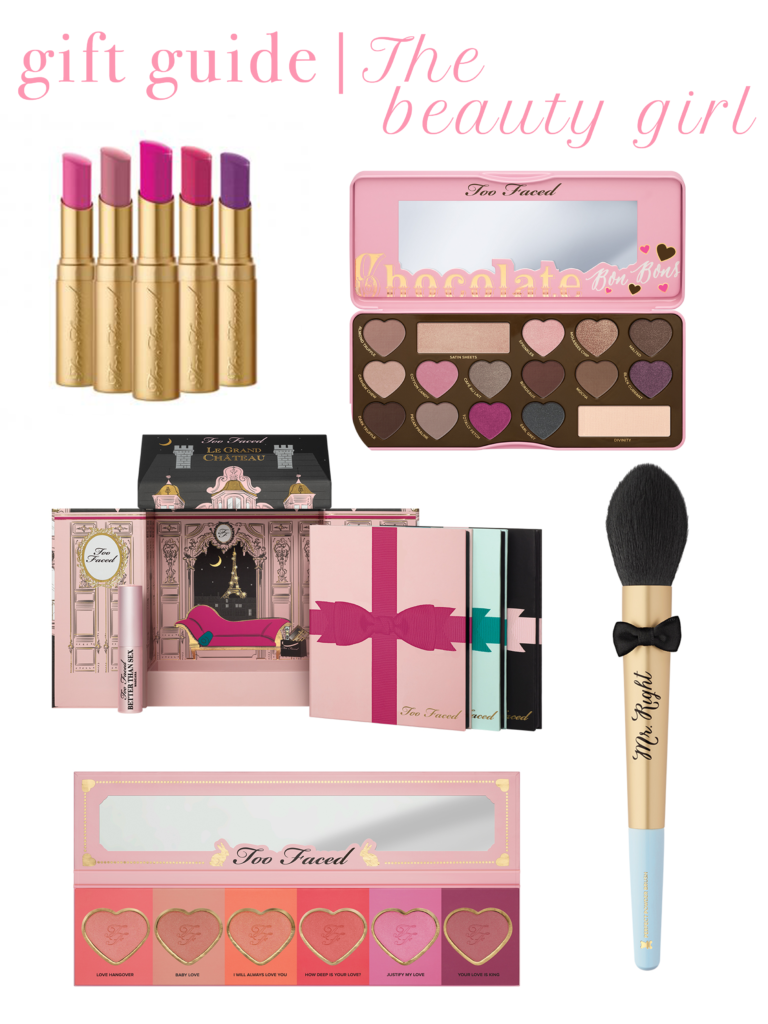 Today I am sharing you with you gifts that are absolute must haves for the beauty girl in your life! Let's begin with my favorites!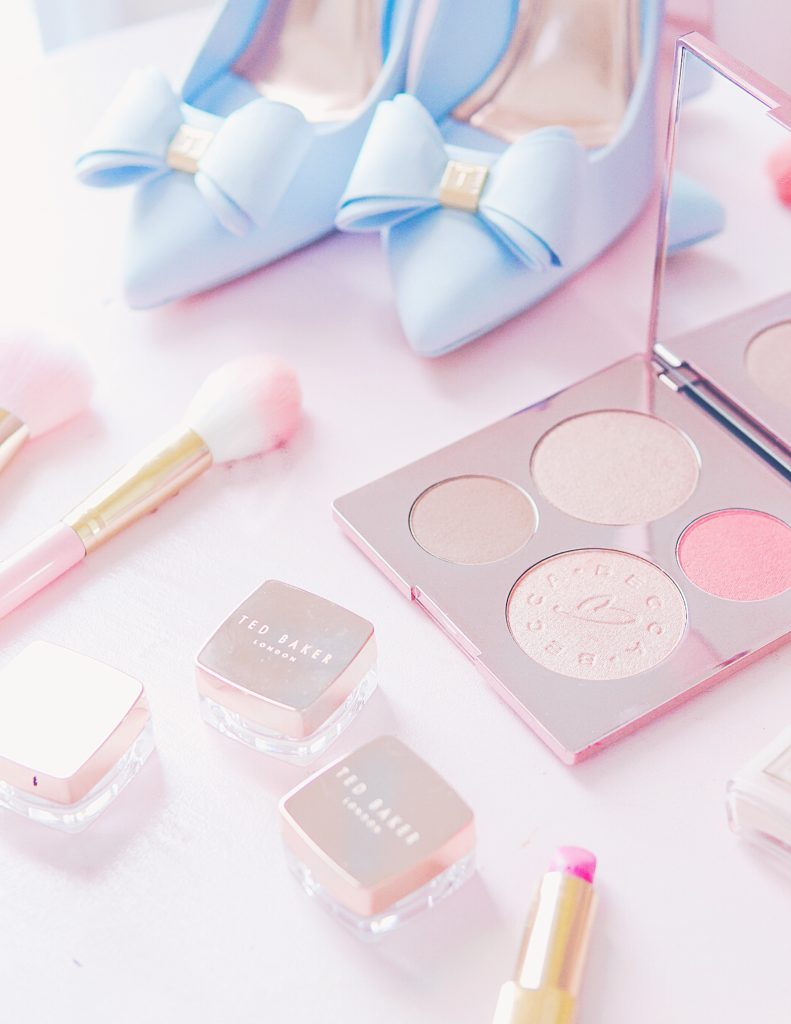 Too faced products happen to be some of the most adorable beauty products out there and once you try them it's hard not to love them as well.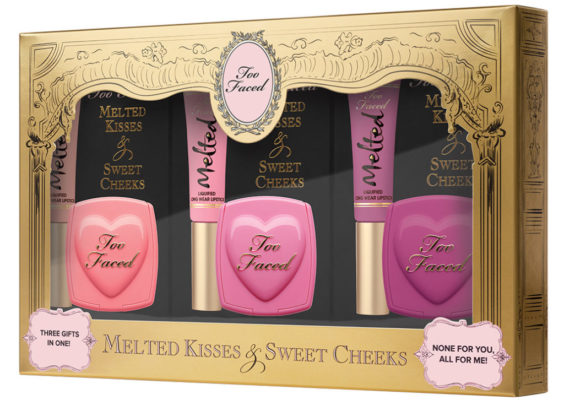 How cute are the mini lip glosses and blushes above?  That adorable set is definitely on my wish list and is on many beauty girl's wish lists this year as well so you can't go wrong there! It's a fab deal, since it happens to come with 3 mini lip glosses and blushes that can be used just about anywhere.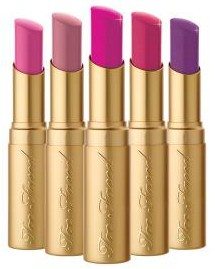 The lipsticks above are absolutely at the top of my favorite lipsticks list! I love the way that they make my lips look hydrated while also adding color. This tends to always be a concern for my when shopping for lipsticks because I have tried plenty of lipsticks that instantly make my lips look dried out and then wearing lipstick at that point just becomes completely pointless.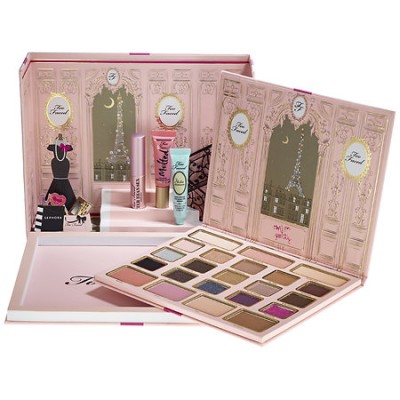 If I had to pick a favorite purchase of mine from Too Faced's makeup selections, it would always be their always lovely makeup palettes such as this one. Their palettes combine the perfect selection of shades to get you through just about any occasion and look at the themes!
Look for yourself! How gorgeous is this Midnight in Paris theme?!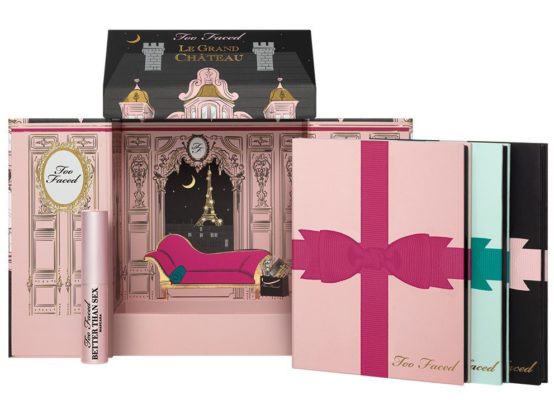 When I saw this set, I immediately splurged and bought it! I must say there are no regrets here ladies! You get three different & well-sized palettes that each of their own lovely set of eyeshadows and blushes.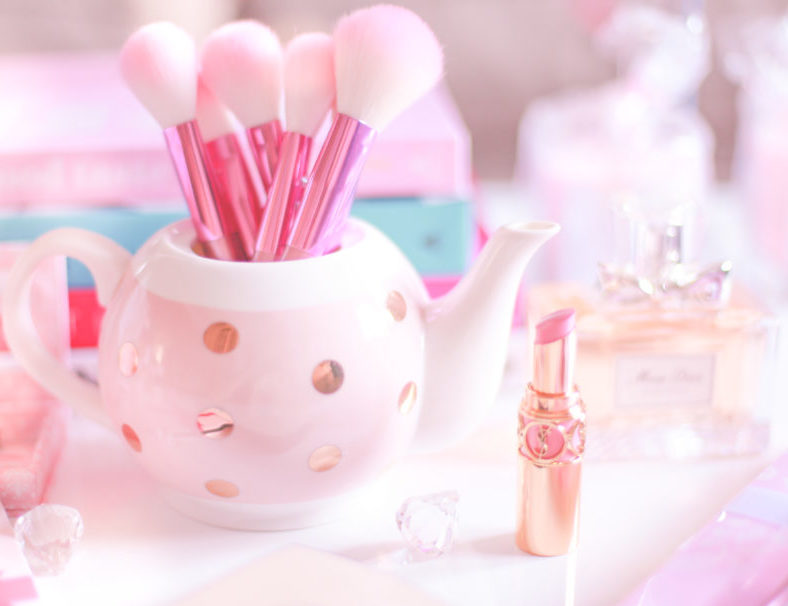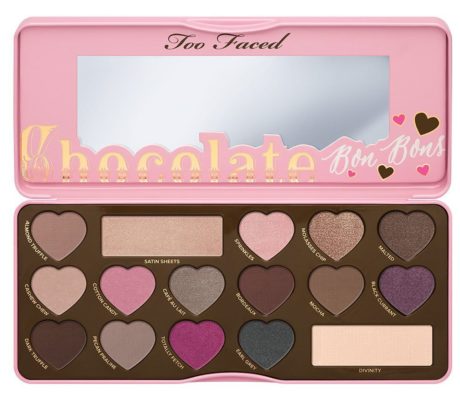 Ok this baby is seriously at the top of my Christmas wish list this year!!!! And from what I've gathered from all of my beauty loving gals out there, it's pretty much at the top of every beauty girl's list this Christmas! It literally is brand spankin new and the beauty girl in your life will absolutely love you for getting this!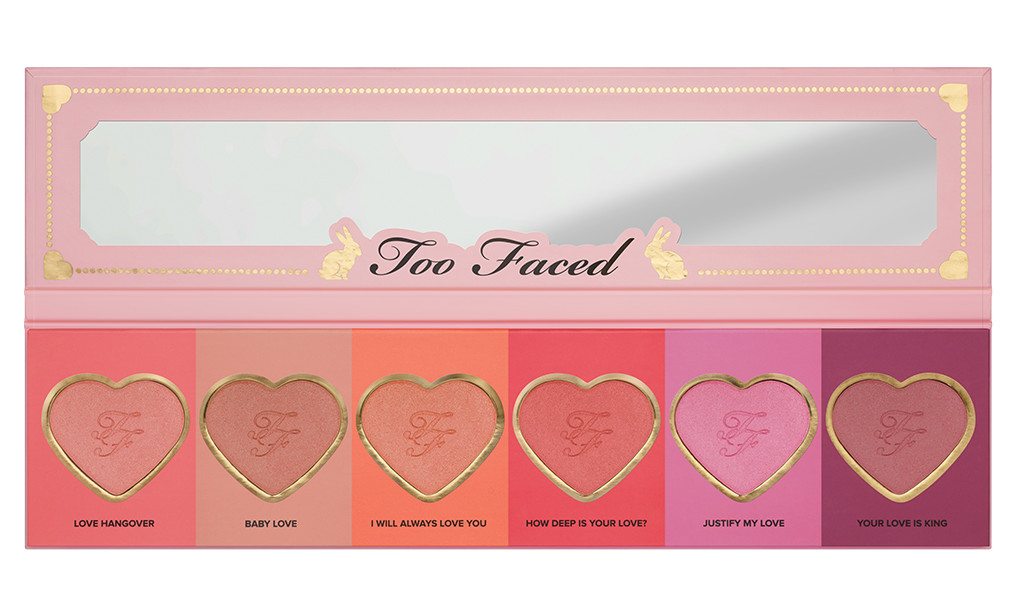 Having a lovely array of blushes is an absolute must for all beauty girls, and that's what makes this brand new blush palette  so swoon worthy! The shades are gorgeous and the palette is utterly adorable! What more can be said?!?!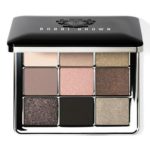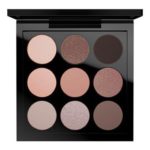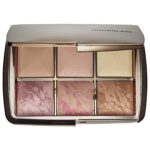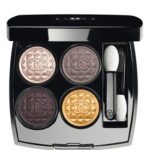 Bobbi Brown          MAC Palette        Hourglass ambient lighting      Chanel palette
These eyeshadow palettes have me absolutely swooning this year, and if that's not enough to convince you that they would make great gifts for the beauty lover in your life, the fact that they are best sellers and loved by oh so many should!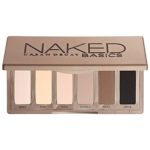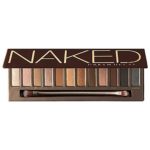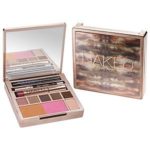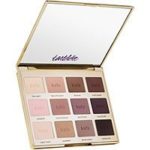 The Naked Basics Palette  naked palette  Naked Face Palette   Tarte Shadows Palette
These palettes are renowned favorites and even gals that aren't that beauty savvy but in need of the perfect choices for lovely & natural, everyday makeup looks. I have been using the Naked palettes for use and I can't tell you enough about how wonderful they are. I actually alternate between the different Naked eyeshadow palettes daily for my go to eyeshadow looks. What I love about them the most is the look ( of course) but I always can create so many different looks from day to night with the colors that come in just one palette.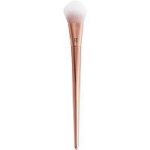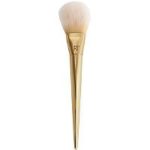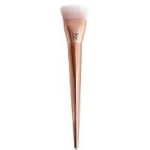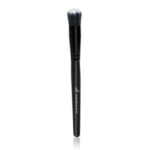 brush 1                               brush 2                             brush 3                       brush 4
The Real Techniques brushes are well known, in the beauty world, for being beloved makeup brushes. With these gorgeous brushes, you just can't go wrong and not only do they perform really well but they're pretty too! Brush 4 is an E.L.F brush and what I love about this brand is the fact that they sell more affordable brushes that usually perform just as well as the more expensive alternatives.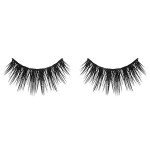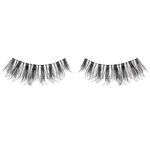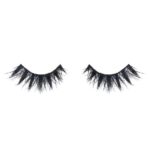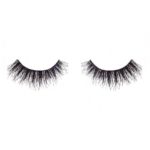 Lashes are a must for the glam girl in your life! And I've picked out some of the hottest ones out there just for your holiday shopping list!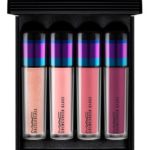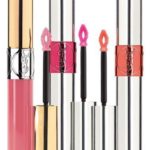 These lip beauties are sure to make for some lovely stocking stuffers.
set 1  lip gloss   art stick trio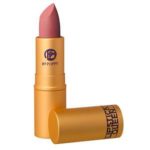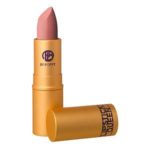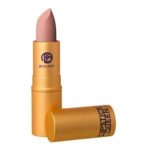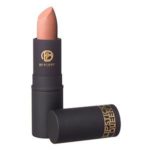 This season, I am just swooning over these lovely shades and your glam girl will too!
      caramel latte     bright natural    pinky nude  bare nude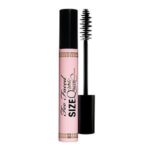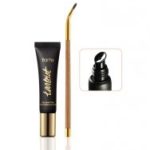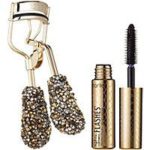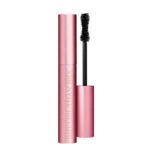 I consider mascara to be one of the most important purchases I make when it comes to buying my makeup. I love to have glamorous looking lashes and I consider it worth investing in! If you don't agree with me, these mascara selections are sure to change your mind!
They would make for some great stocking stuffers as well. The Too faced mascaras are my go-tos for mascara everyday! The Better Than Sex Mascara is my absolute favorite ! It instantly gives the lift and volume that my lashes need. The other Too Faced  you can't go wrong with buying as well.

My last few picks for the beauty girl gift guide are these lovelies!
I can't tell you how loved this darling little nail polishes are by Ciate and this nail set kit includes oh so many for such a fab price as well!
This fragrance kit is another gift that is sure to be hit with just about any beauty loving gal.
I absolutely swear by the clarisonic facial cleansing brush! I use it every single day and it works absolute wonders on my skin. You can use it in and out of the shower and you can also purchase different brushes for the cleanser depending on your skin type, or what part of your body you'd like to have cleaned.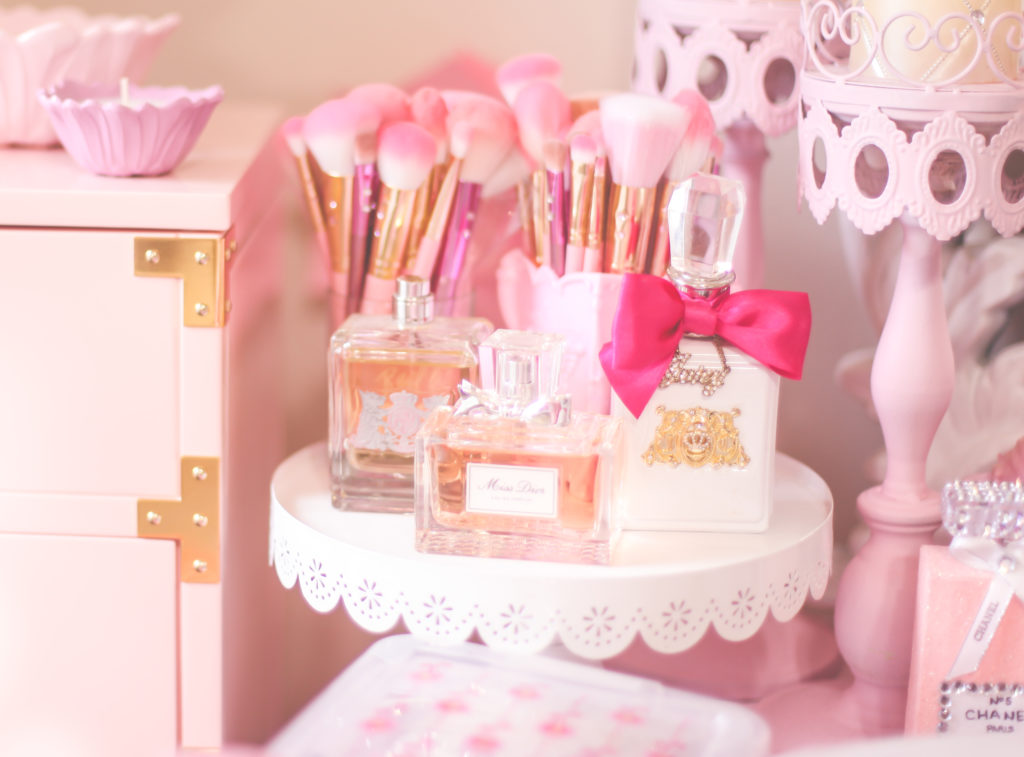 I hope that you have enjoyed my gift guide including the must-haves for the beauty girl on your list this year and I can't wait to share more!