Last year was all about the interior for Christmas decor, and I'm still totally going to give you loads of that! But THIS  my family and I have been pretty excited to share with you and that's our outdoor holiday decorations featuring Grandin Road.
When it comes to the holidays, Grandin Road does not disappoint ladies! The quality of their wreaths, garlands and practically everything else, is superb!
Traditionally, I'm known for sharing pink Christmas decorations, am I'm still all about that but I went for a more classic look on the exterior. The first reason being that my family really loves the more classic look and I wanted to give them that while still having our pink Christmas on the inside. The second reason being, I love it too!! 
I was so excited to get everything out, prepped and ready for you, my family and not gonna lie, for the neighbors to see as well. Now they do think I'm crazy for how early everything was put up but who cares. 
The holidays to me, are a time to celebrate, be happy and I love how they just naturally put everyone in a better mood. So if decorating earlier encourages all of that, why not??
Now let's get to the details.
Grandin Road has so many fabulous pieces for outside but I had to be very particular because of the kind of porch I have. It's not covered and is a bit tight in space so I needed to find pieces that could work with that.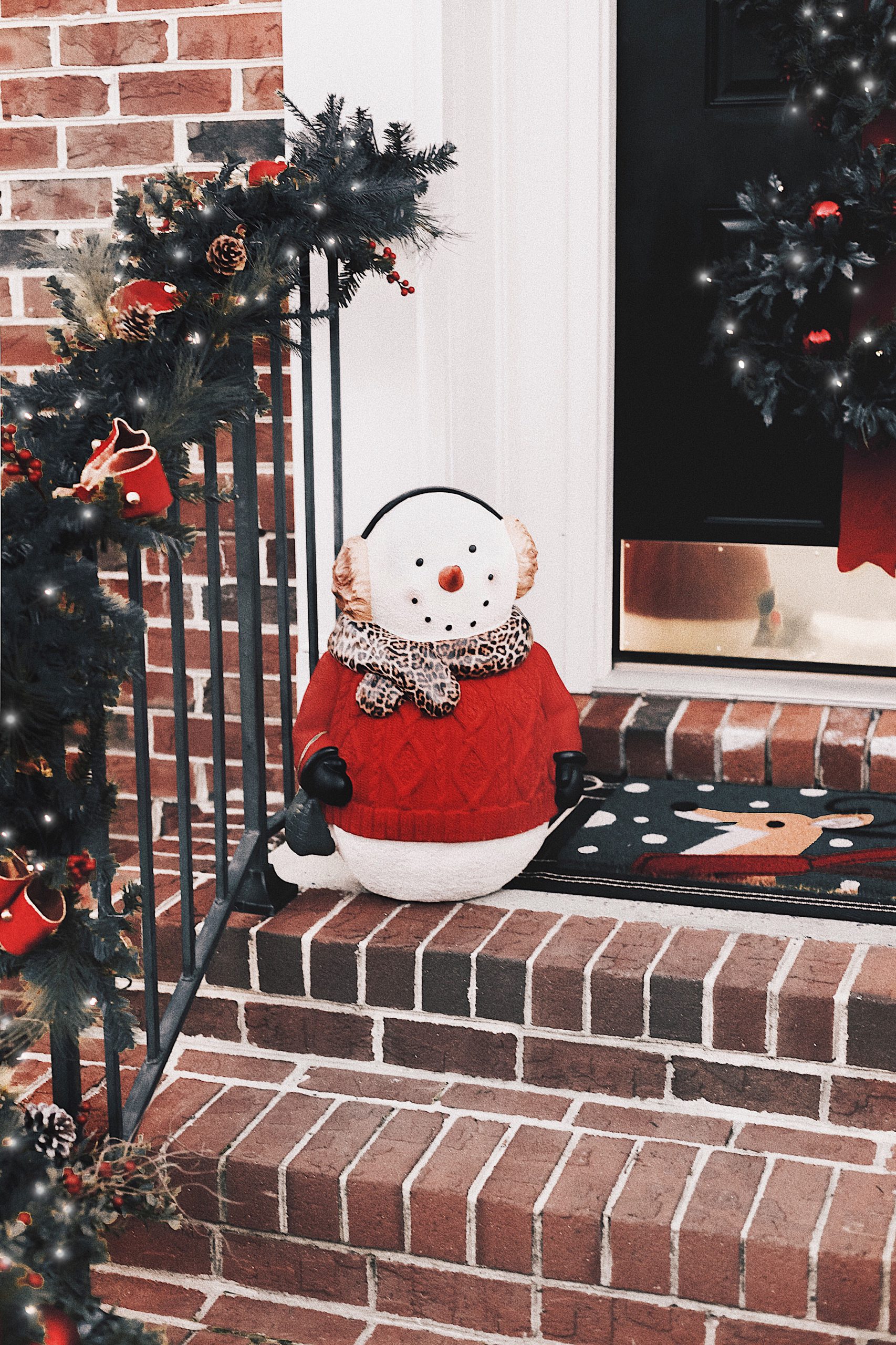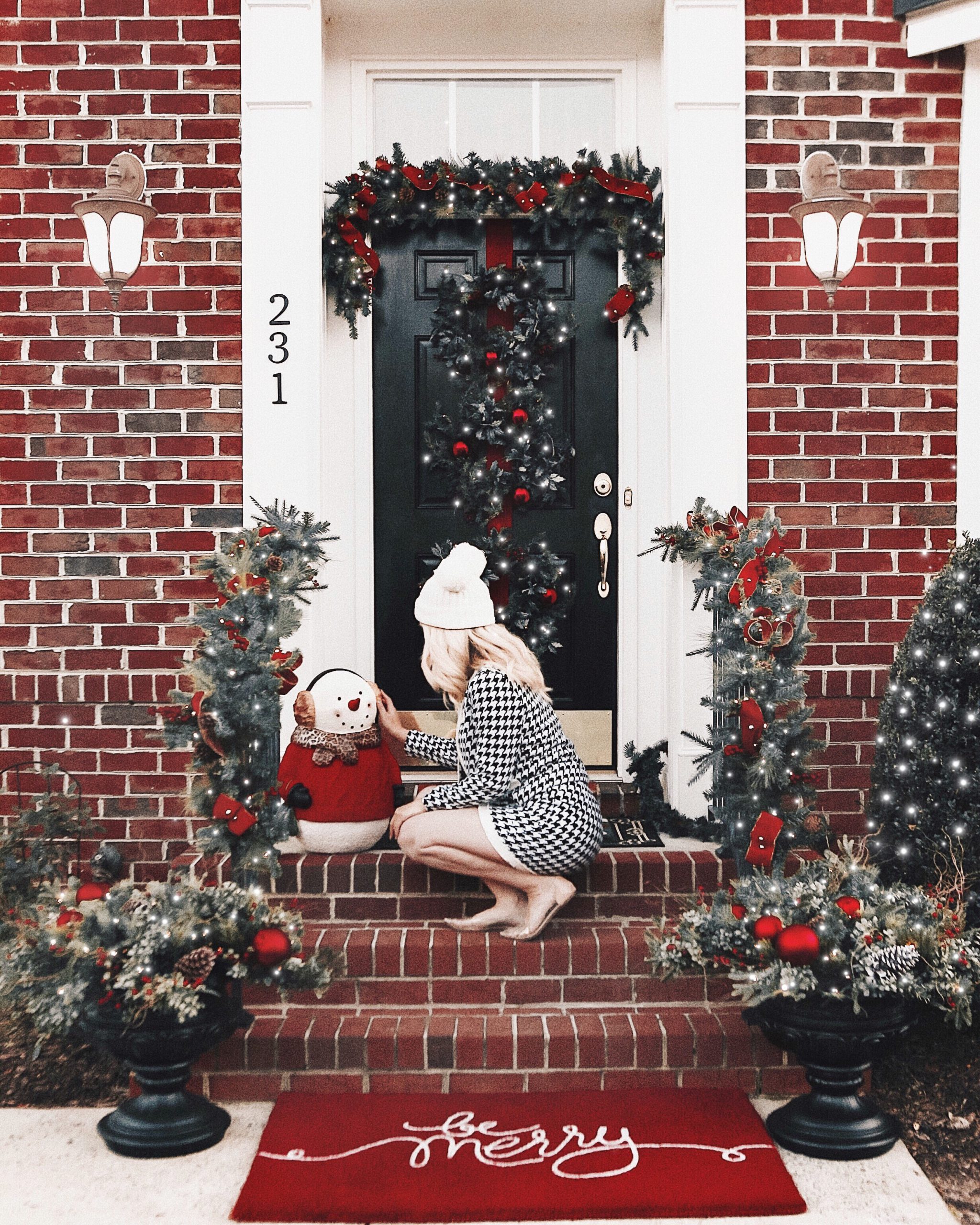 Snowman
This little snowman with its leopard scarf, stole my heart. I can't lie about that! Naturally I had to have it and it fits perfectly on our porch while allowing for enough space to still walk on by. You can find it here.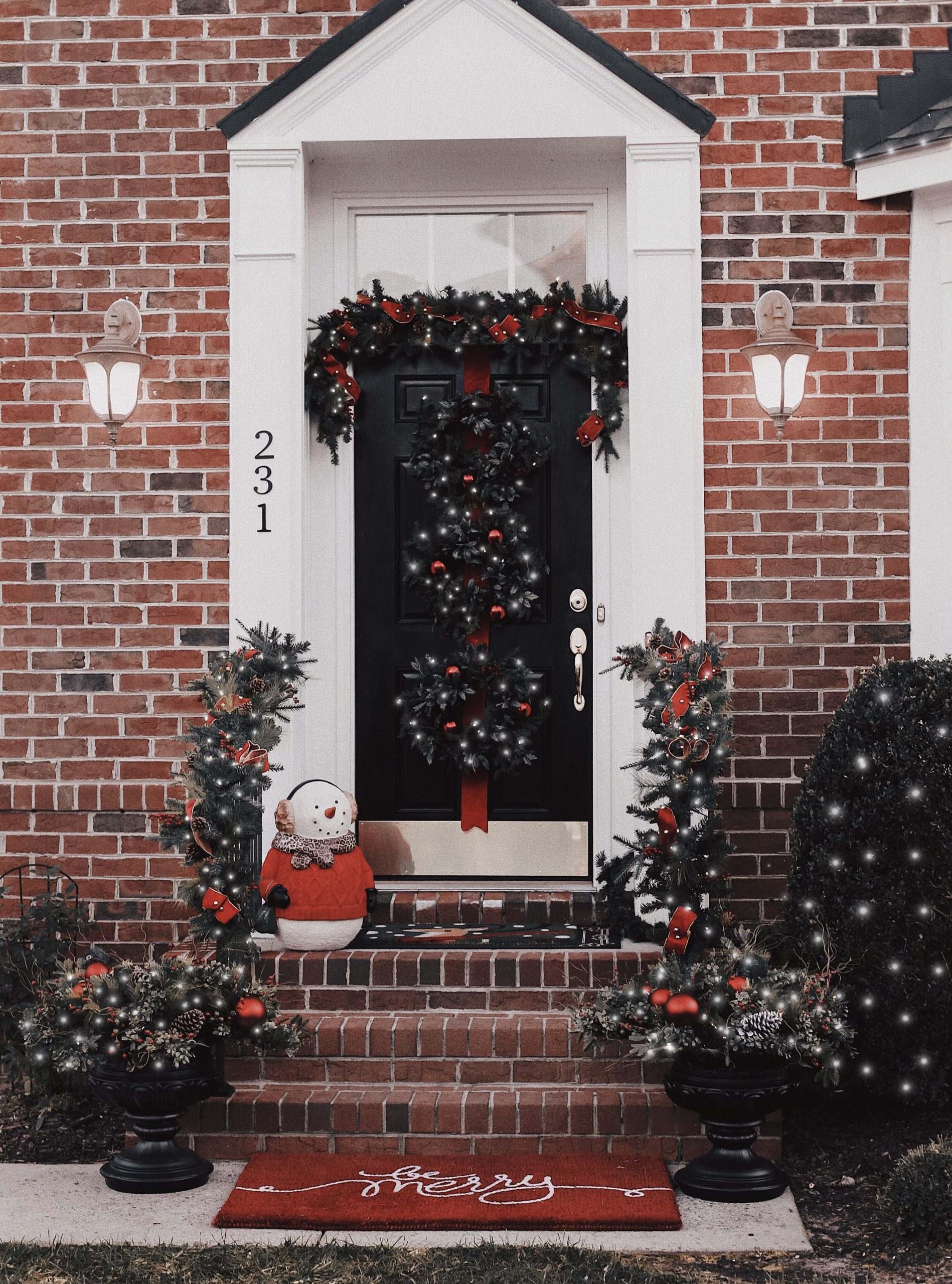 Garland
I picked up 3 garlands with beautiful velvet ribbons, bells and lights that are set to a timer and are also battery operated. Initially, I envisioned these to frame the door but later chose to jus hang one above and wrap the two other on the railings. I think this way it framed the porch better than just framing the door which may have been too much with the triple wreath action we have going on. Find these here.
Wreath
Speaking of which the hanging wreaths on our door you can find here, and they also feature lights with a battery operated timer.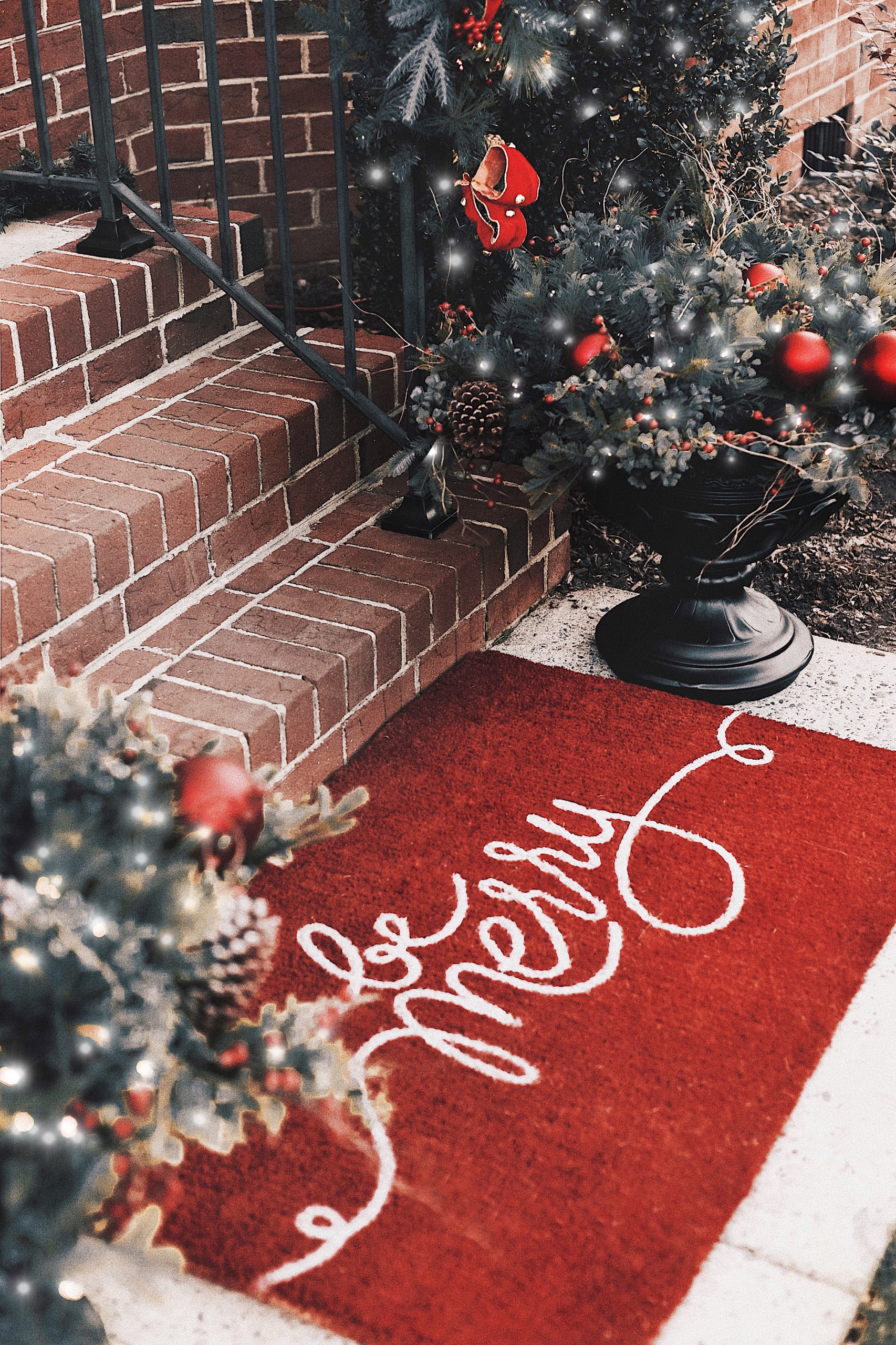 Doormat
Our be merry doormat was perfect for the bottom of our porch steps, due to its large size. It's currently sold out but Grandin Road has cute alternatives like this one here.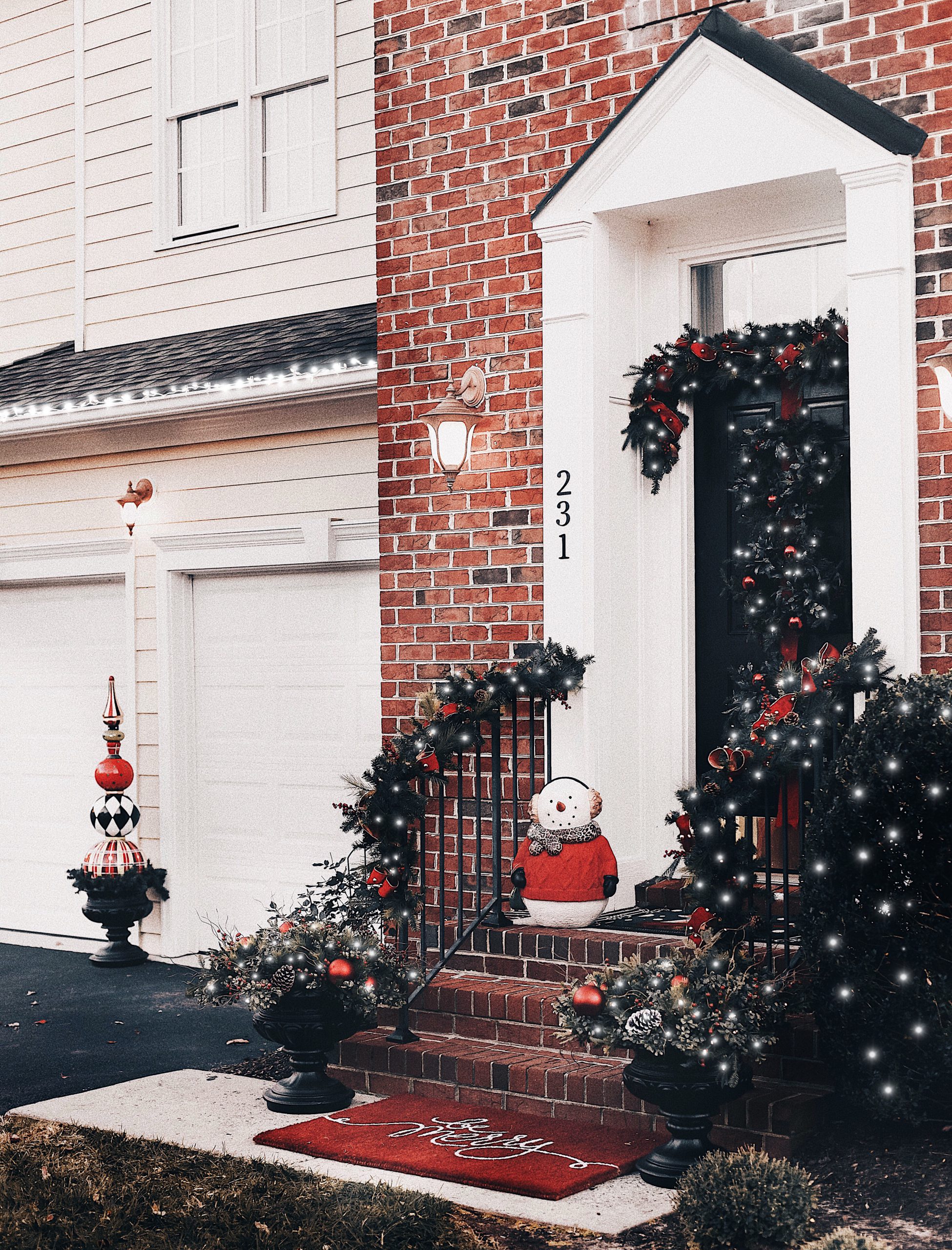 Planters & Fillers
The planters are so incredibly gorgeous and I look forward to using them all year round. You can find those here
Inside the planters  are the beautiful tree filler which also features battery operated lights with a time. Find those here.
Harper Holiday Topiary
This next piece I was also really exited about, it's the topiary. It gives me totally nutcracker feels and you can find that here.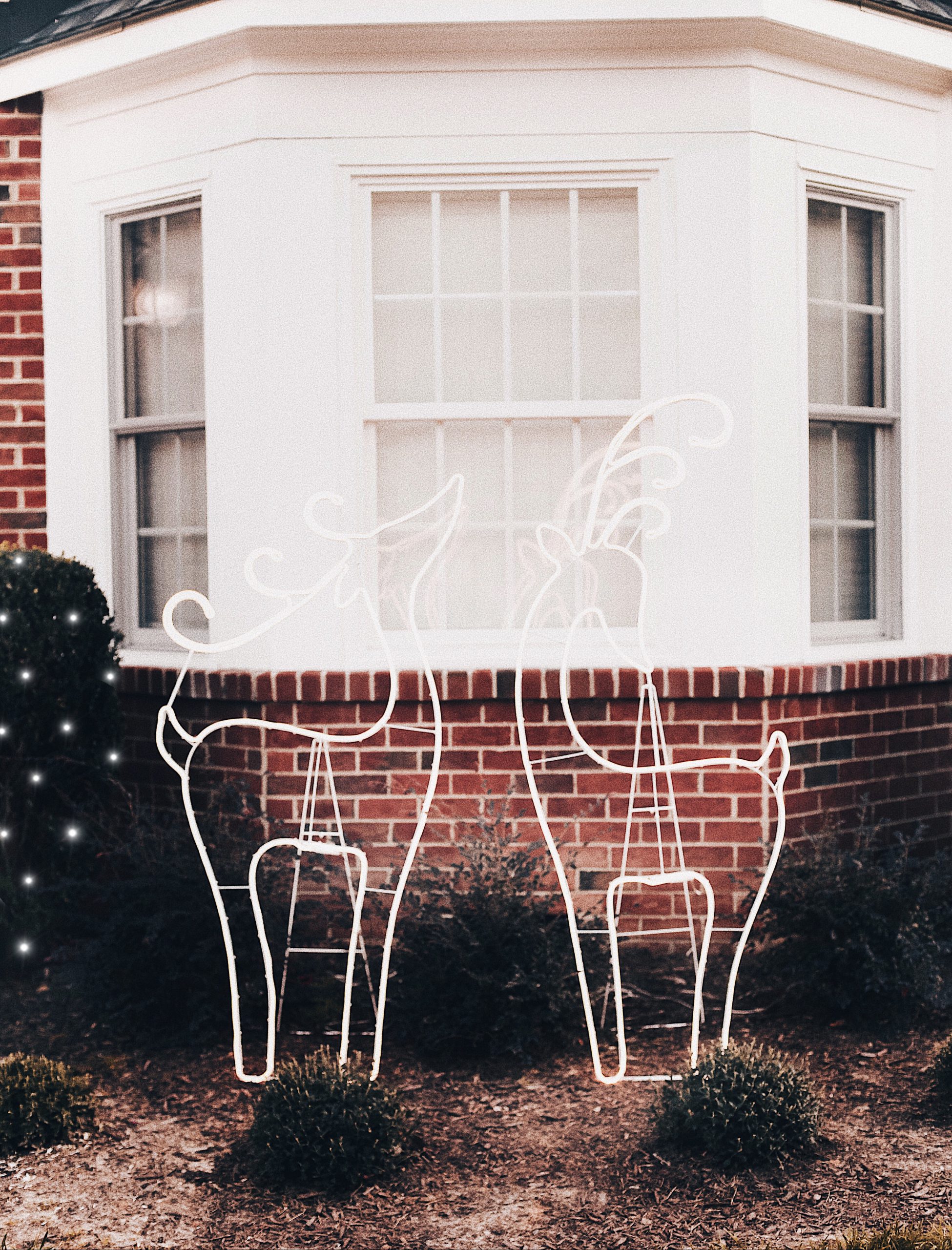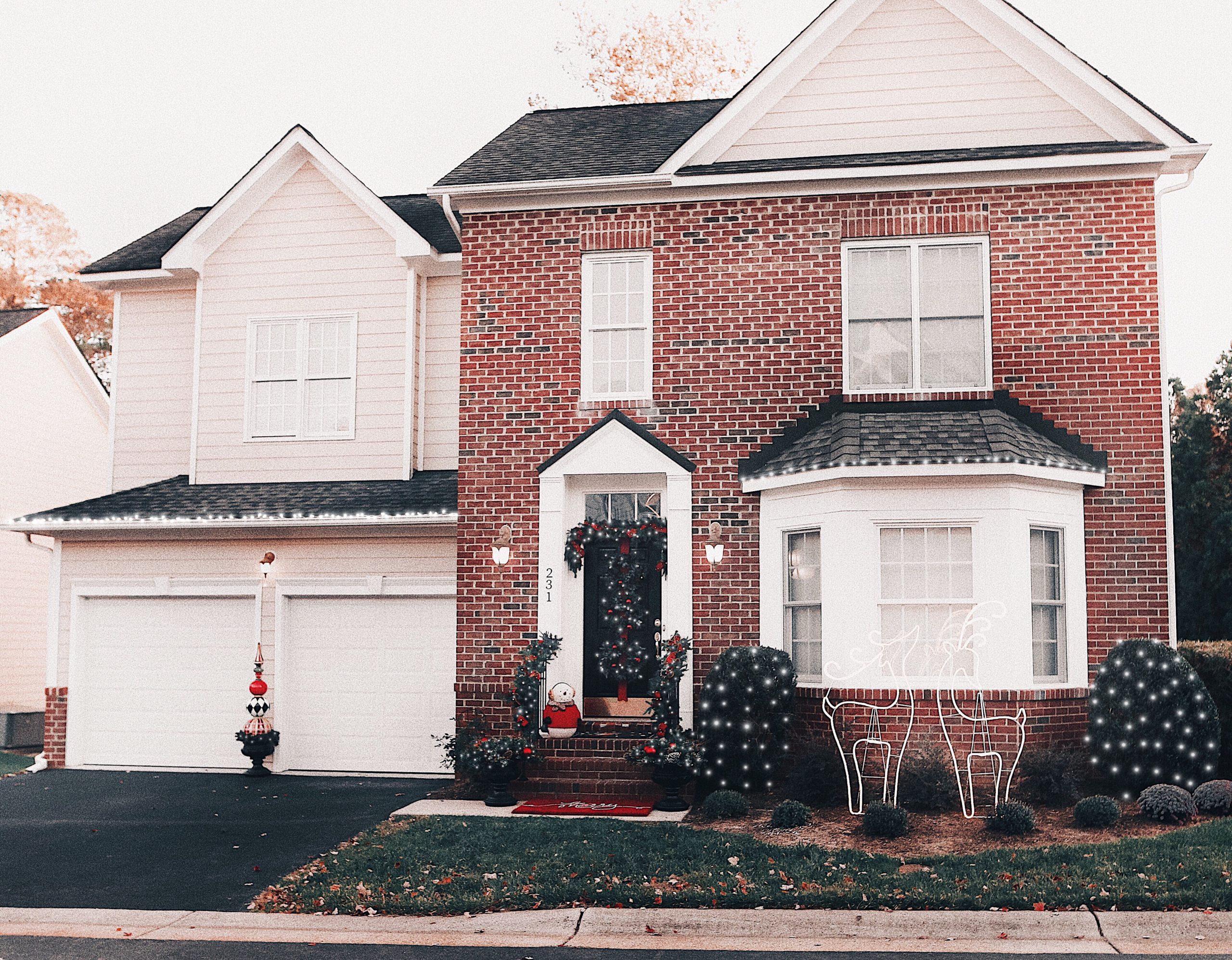 Deer
Lastly we added the lovely lit deer duo and it's by far my children favorite. Find them here & here.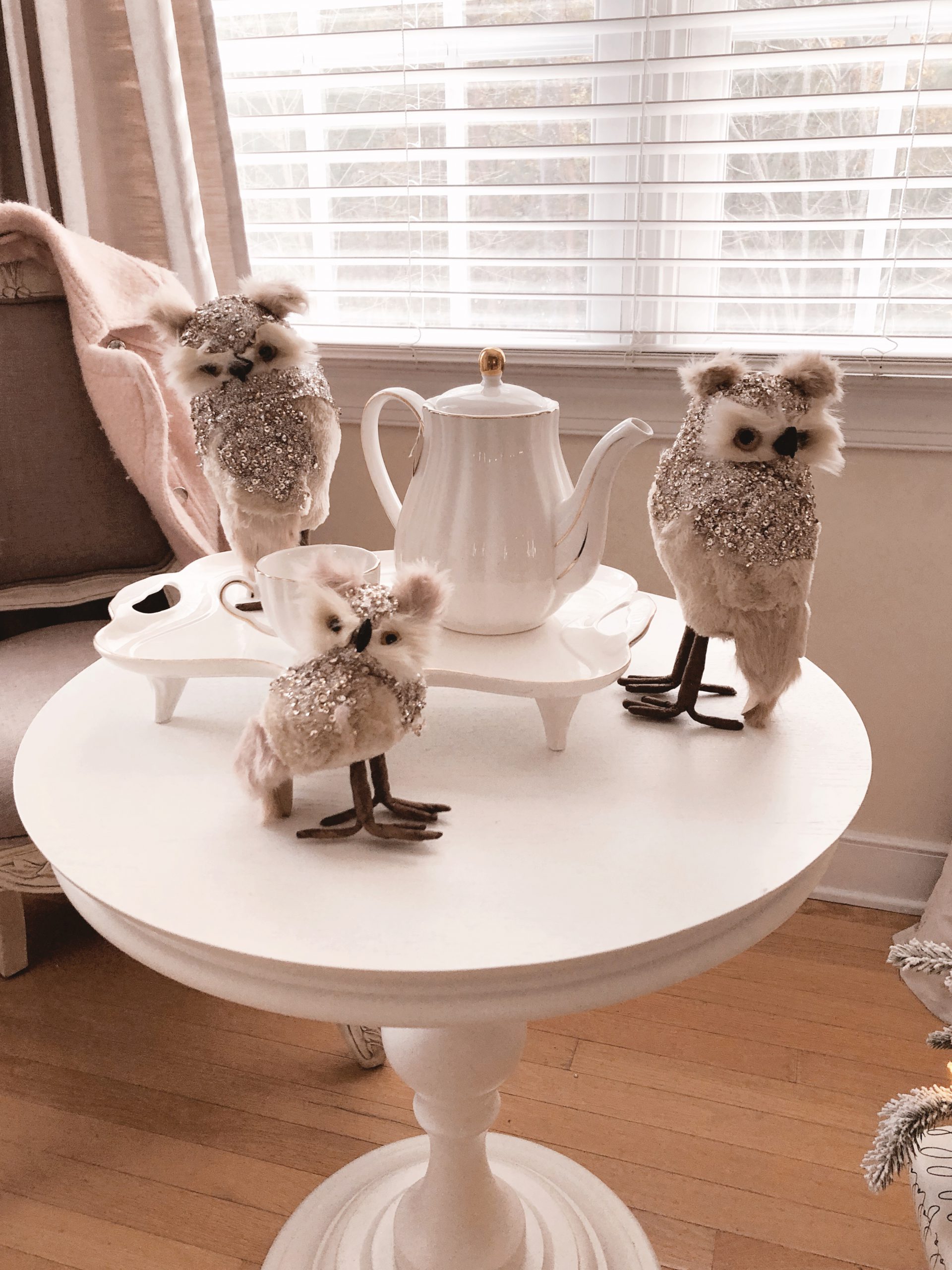 Owls
Inside our home we also picked up some gorgeous rose gold owls that pair perfectly with our pink interior theme. Find those here.
I hope you enjoyed seeing the exterior of our home for once and love these pieces by Grandin Road just as much as we do!
Happy holidays!