It's been awhile ladies! I've been pretty preoccupied over the last few months with decorating, taking care of my family and recharging my batteries. Because of that I didn't post much. This time of year is my most favorite so naturally I'm going to have A LOT to share with you over the next month,
In this post, I'm wrapping up my favorites of Autumn because honestly November has really been feeling like December to me lol And I'm kind of ready to move on.
New room who dis?
One of my favorite things that I did during Autumn was a make over to my living room. We got a custom black and white velvety sectional from The Futon Shop, and I'm just totally heart eyes about it!! I wanted Chanel vibes and I got THE Chanel vibes. See more here.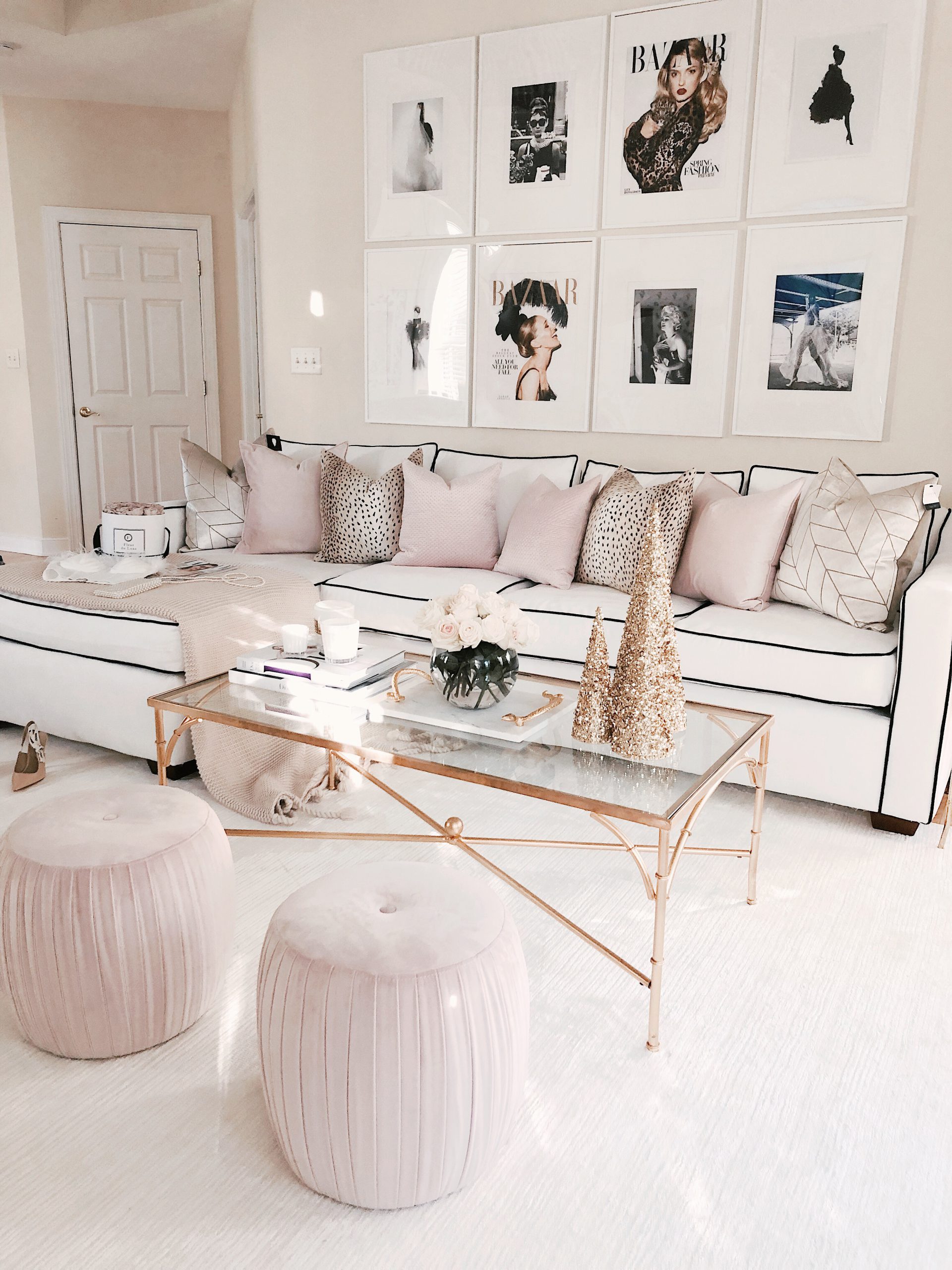 Along with the new sofa we added a beautiful rose golden coffee table by safavieh, a new banana silk rug by Plush rugs and lovely little pink ottomans from Overstock.
Upbra
My go to bra perfect for just about any look and I simply can't live without them! Seriously. I am very anti-strap and hate having any showing so I pretty much wear one of these babies with every single look I wear.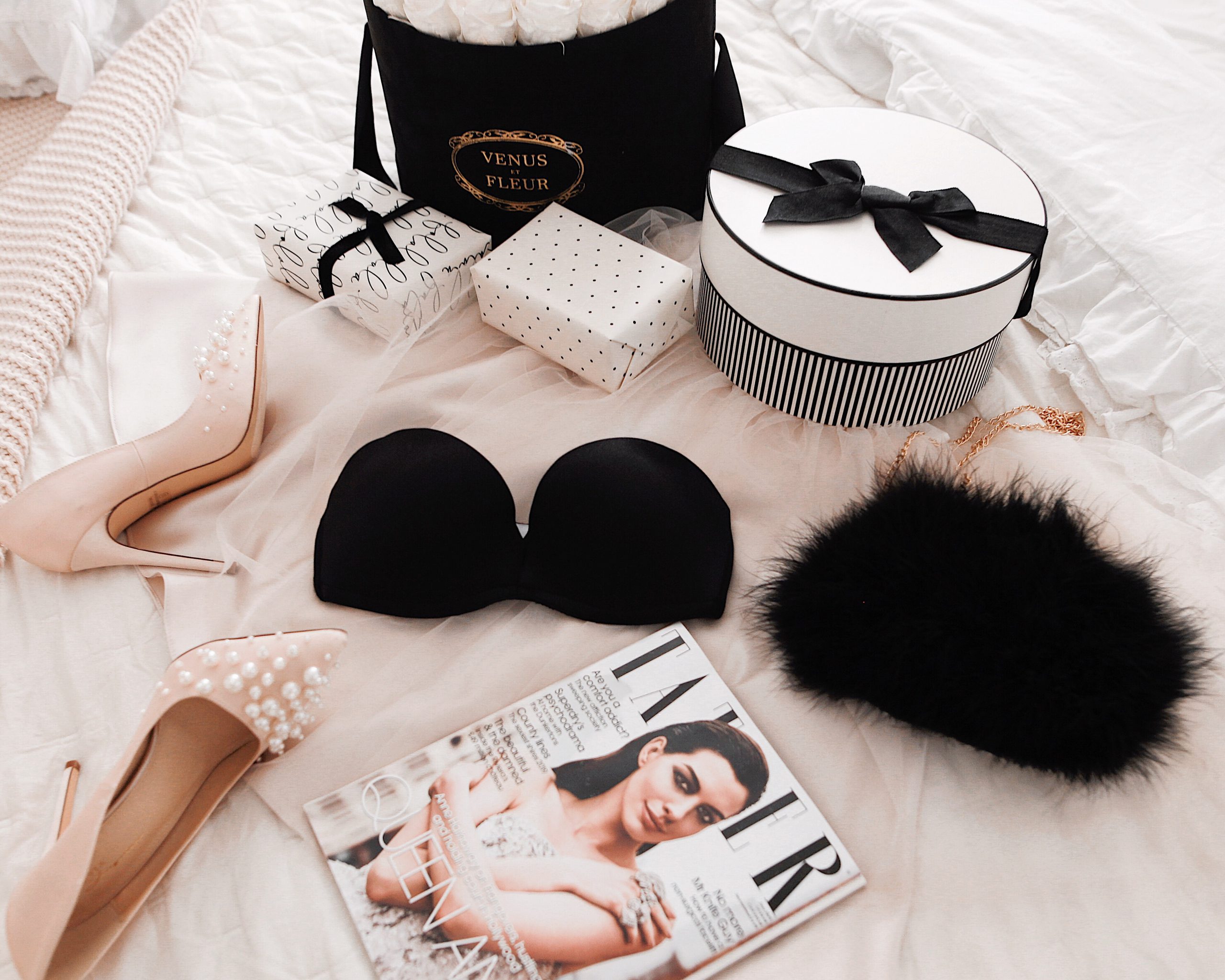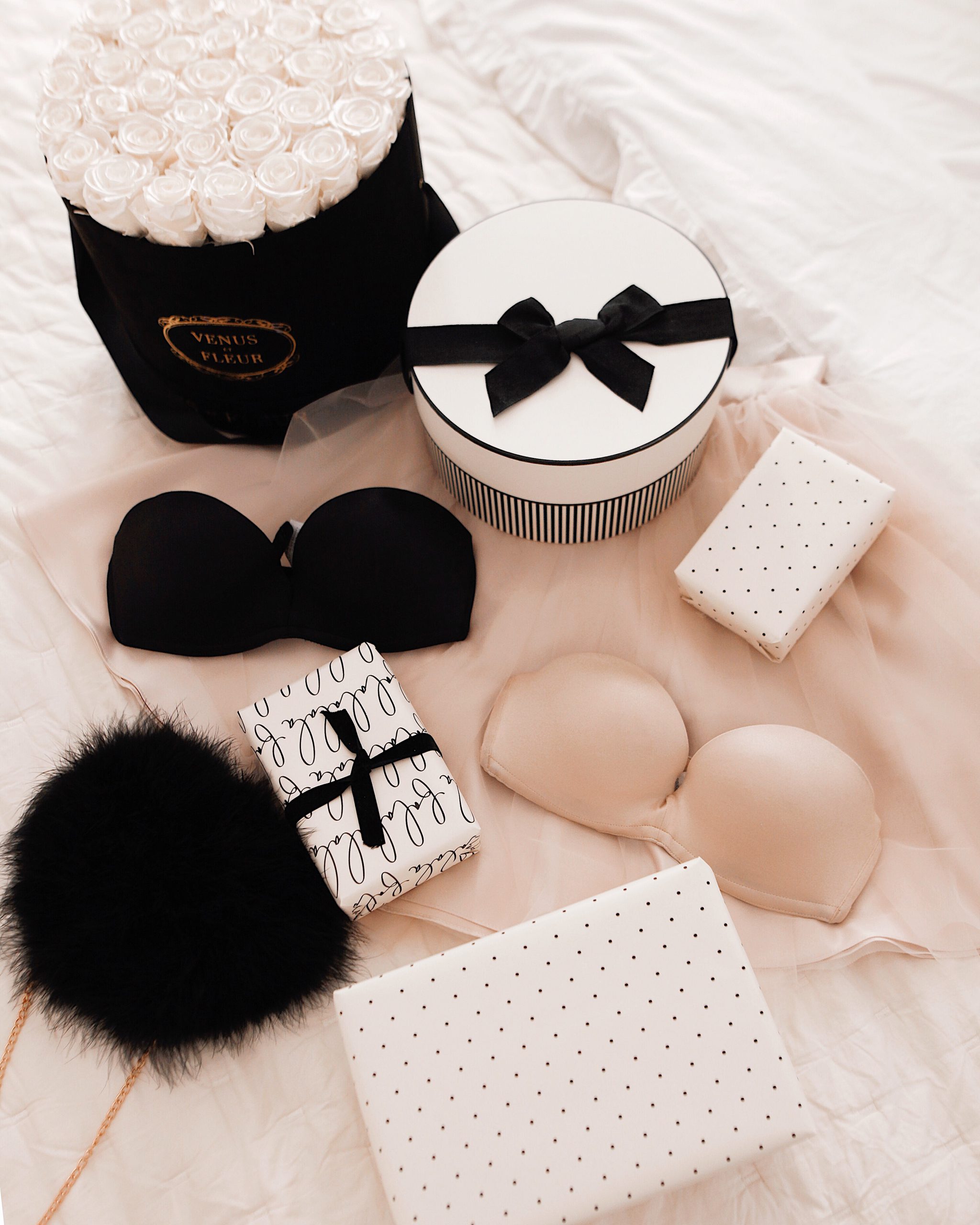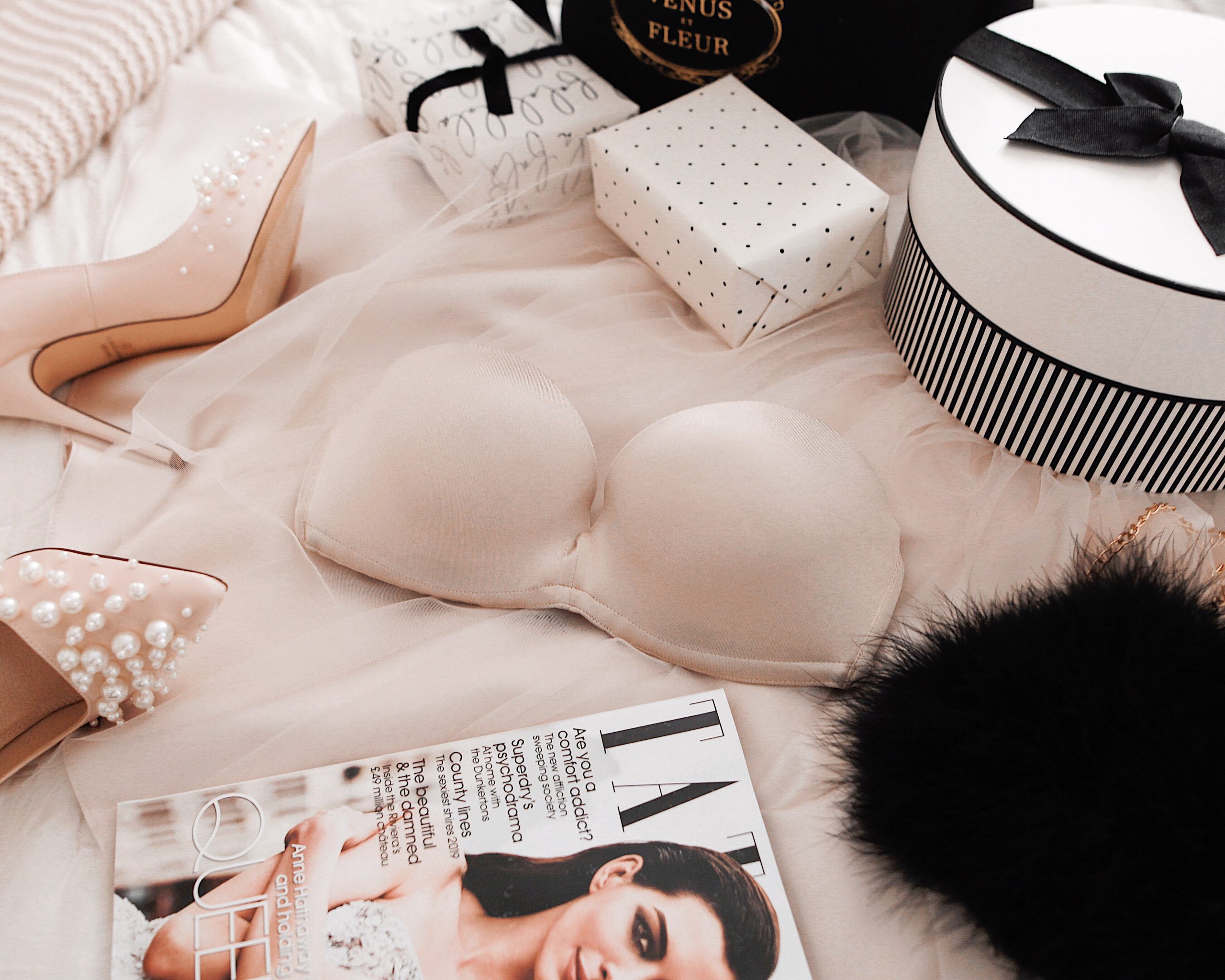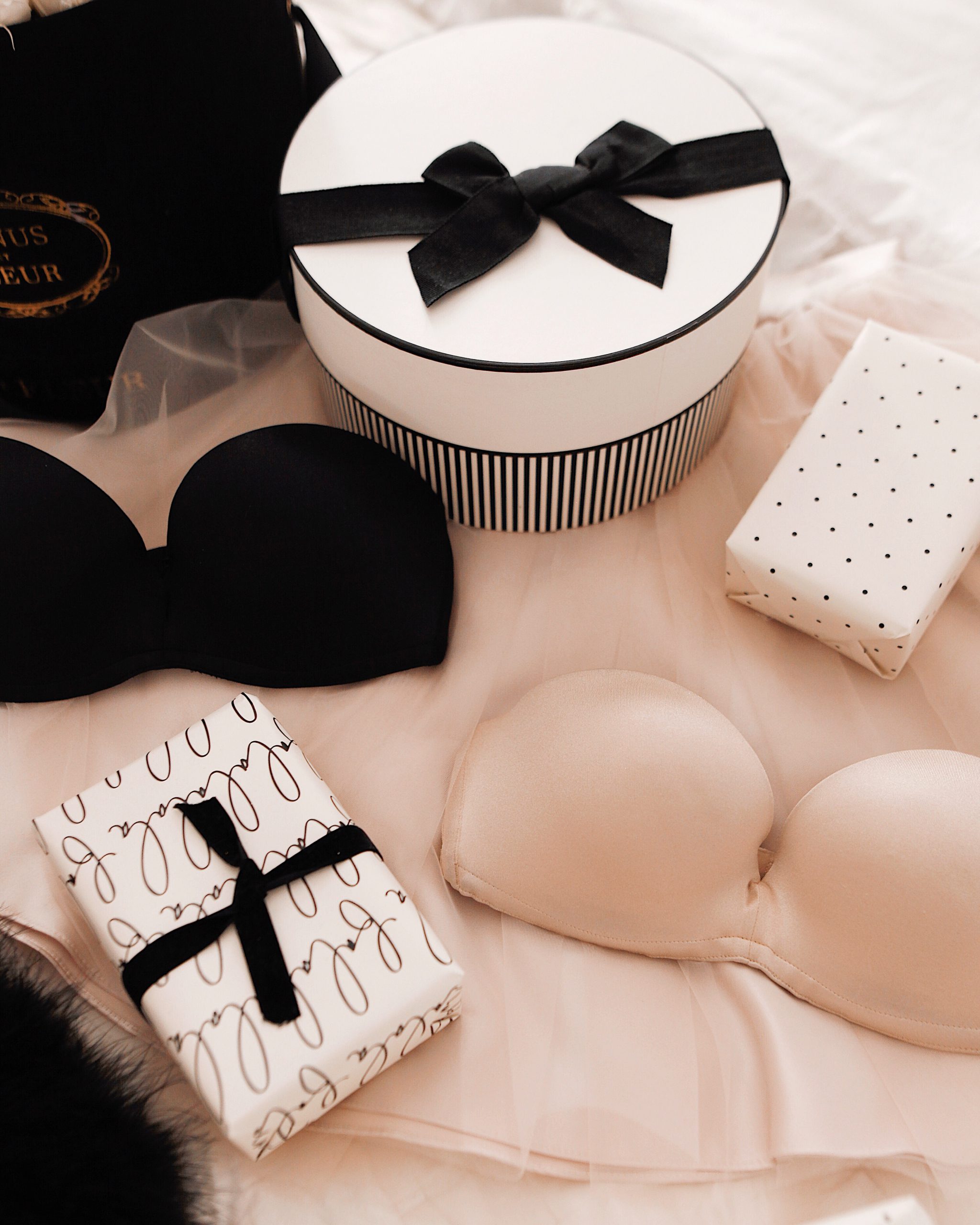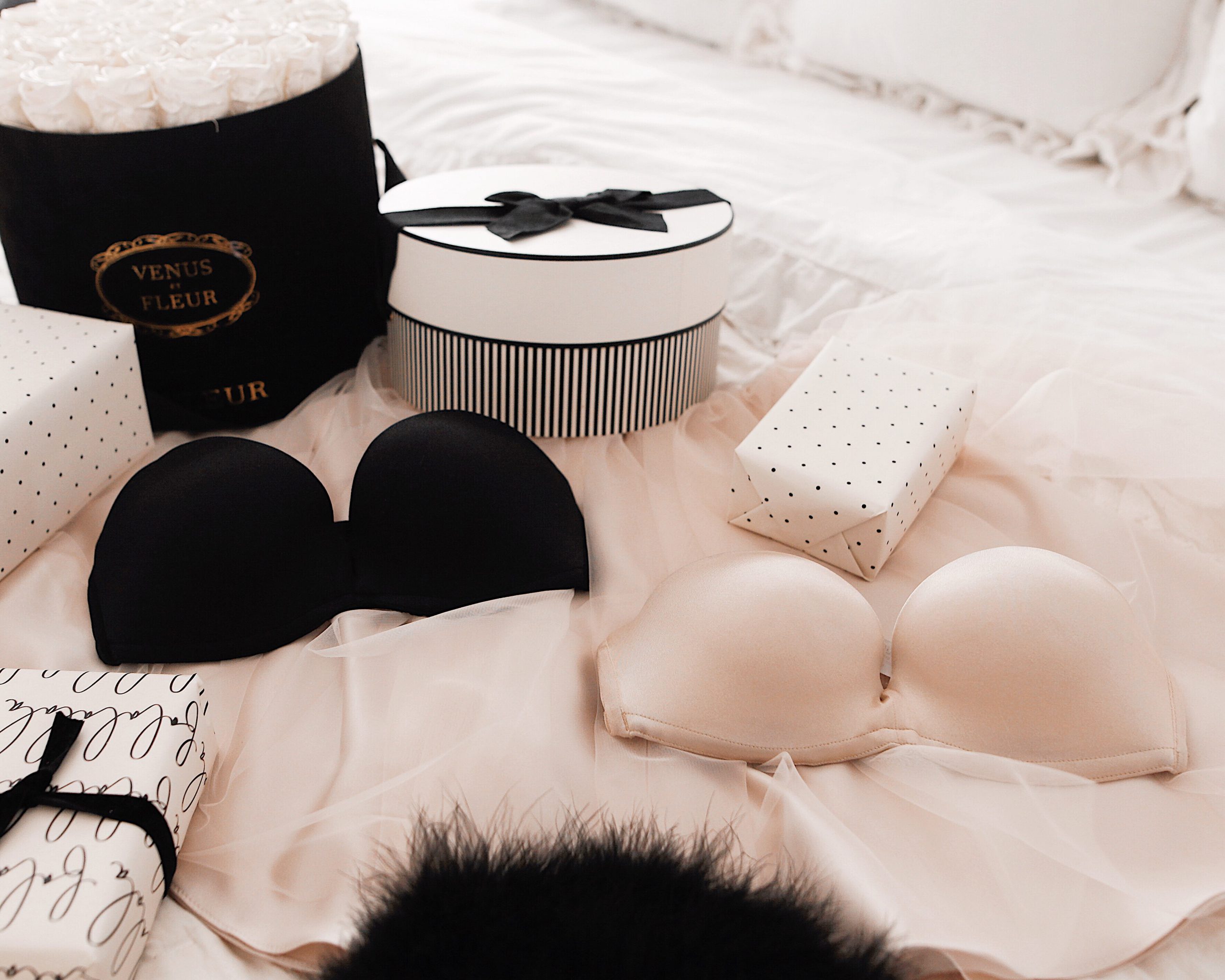 What I really love most about them is how they allow me to adjust my cleavage by cups instead of by straps. Overall it makes for a lovelier look and a must have! You can get them in all of the essential colors too. Wait until you see what I'm getting from them for December… Find them here.
New Blooms
In my world, blooms are such an essential. Always and always. They just make everything better and instantly elevate the look and feel of a room. I love to have a mix of real roses around and luxury roses in a box just like this one. It's black velvet which is just stunning and features pearlescent white roses. Hello, I'm in love!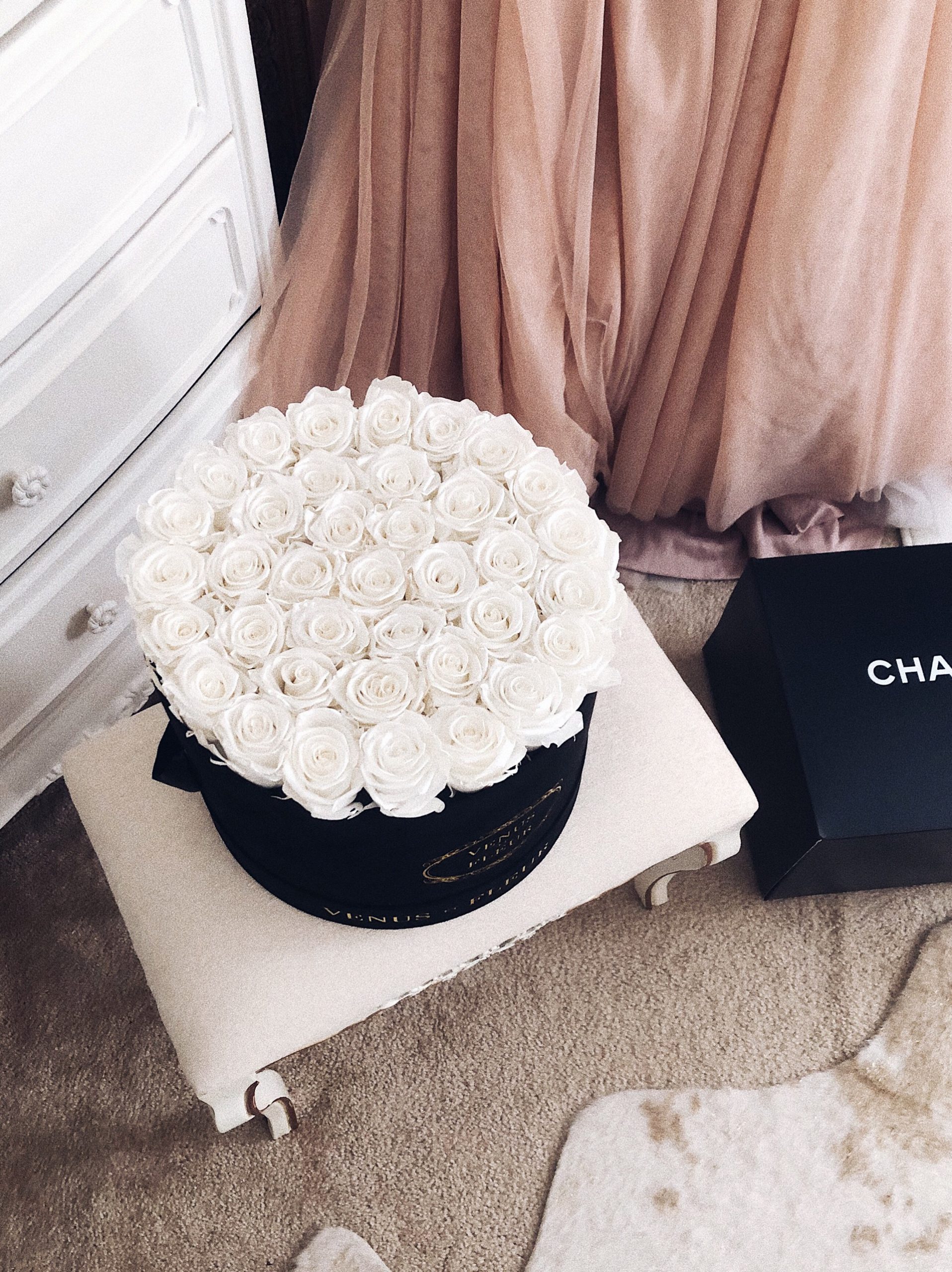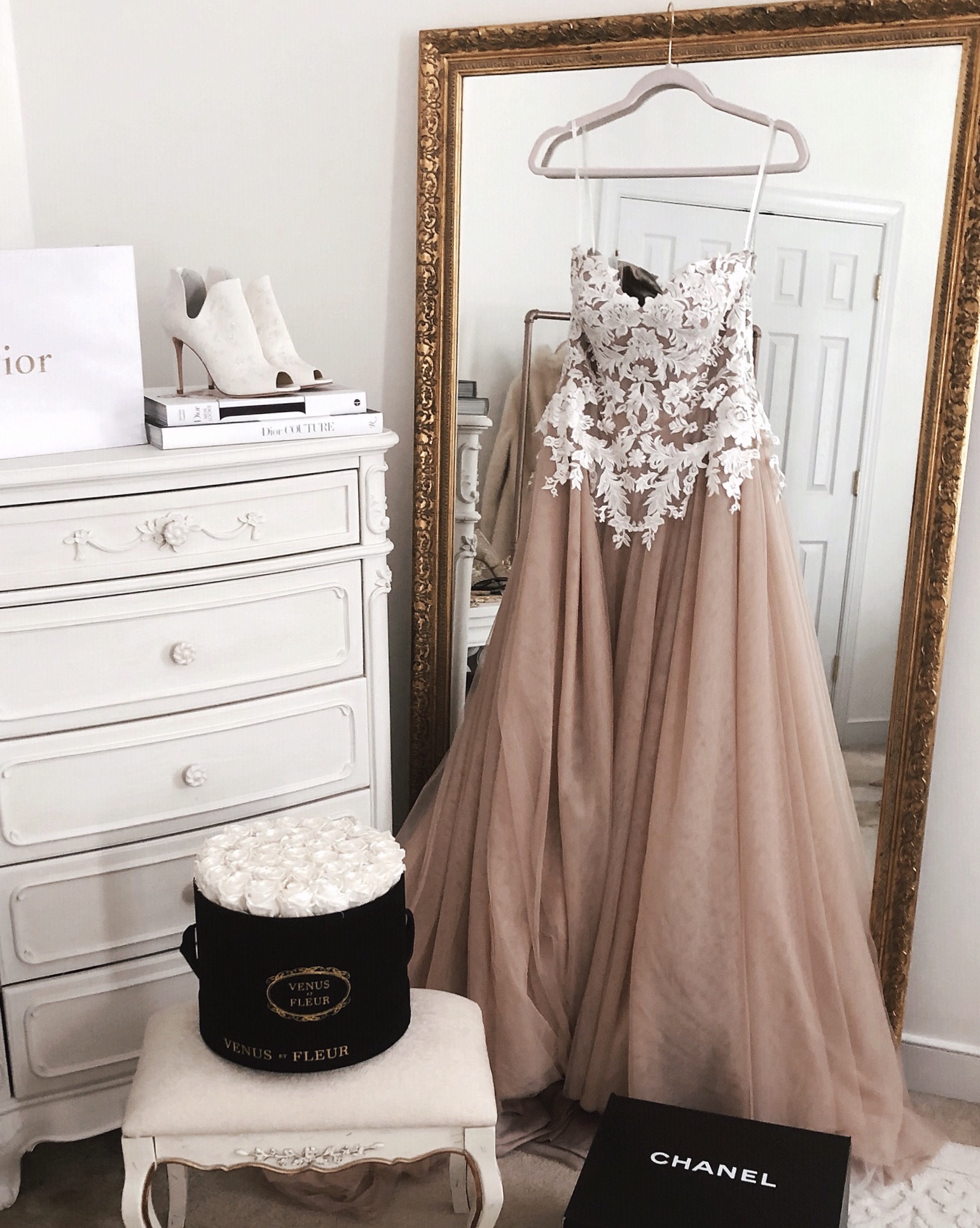 Dining area chandy
Slowly but surely I've been switching out all of the light fixtures in our home and the latest to join our crew is this beautiful chandy that we added to our eating area. It's a mix of modern and elegance and I thought that would make for a lovely switch up. Compared to my other light fixtures which are all over crystal chandeliers.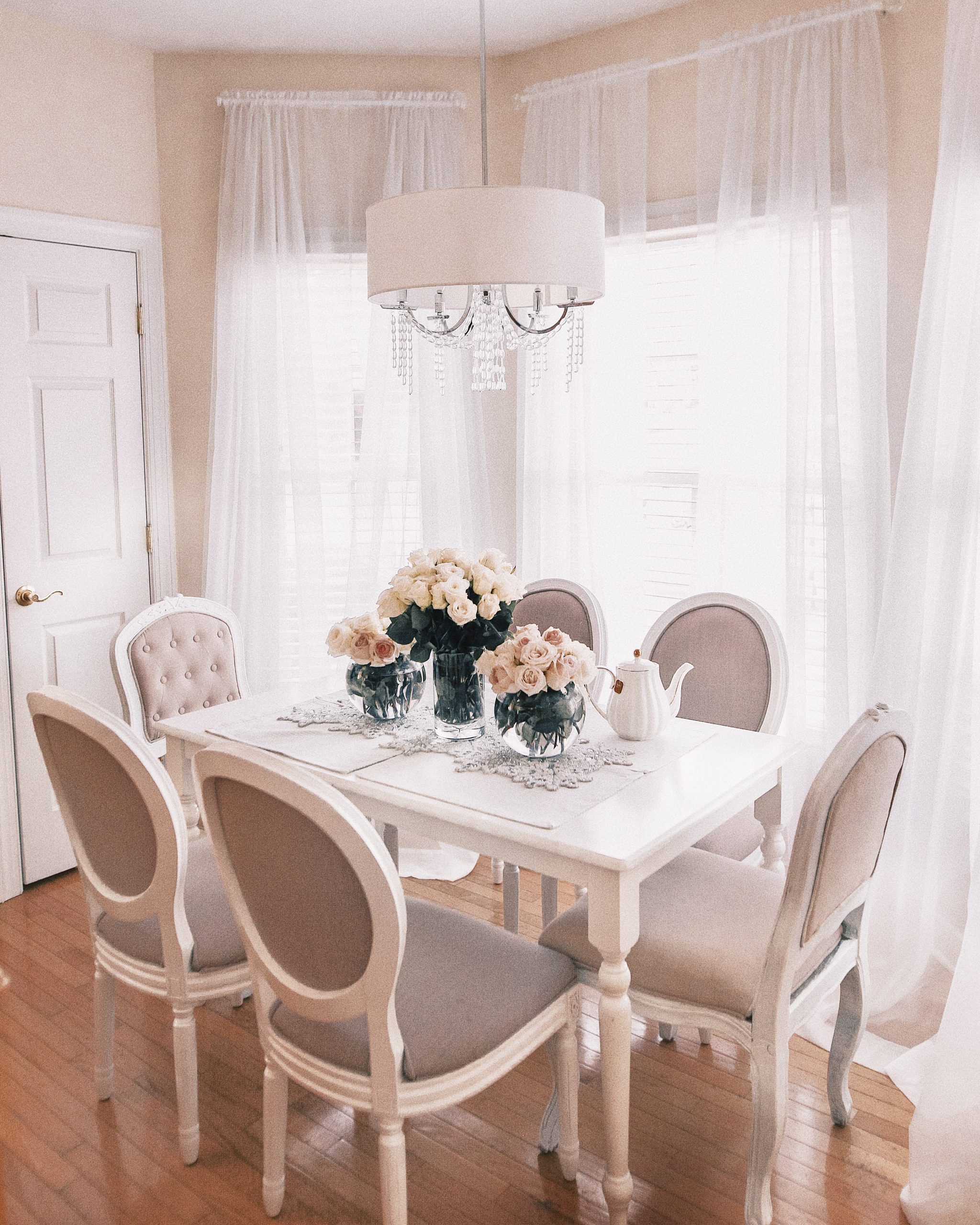 Tree made it's debut!
OK so we put this baby up BEFORE Halloween. Crazy, I totally know, but it's kind of part of what I do. Decorating takes time, and to show you holiday content we kind of have to prep before most people would. Regardless, It makes me so happy and everyone else more cheerful. I'm all about those Christmas vibes!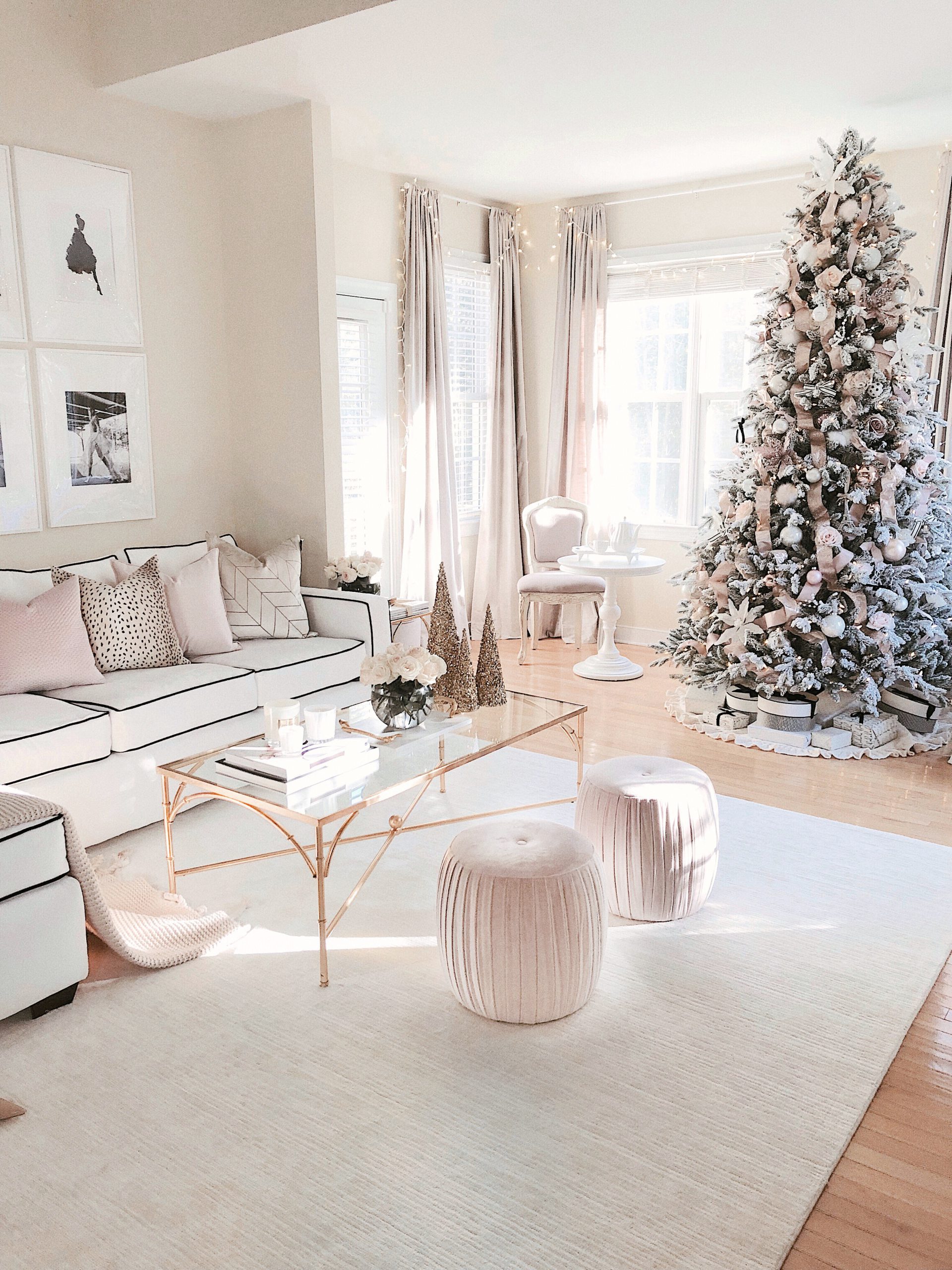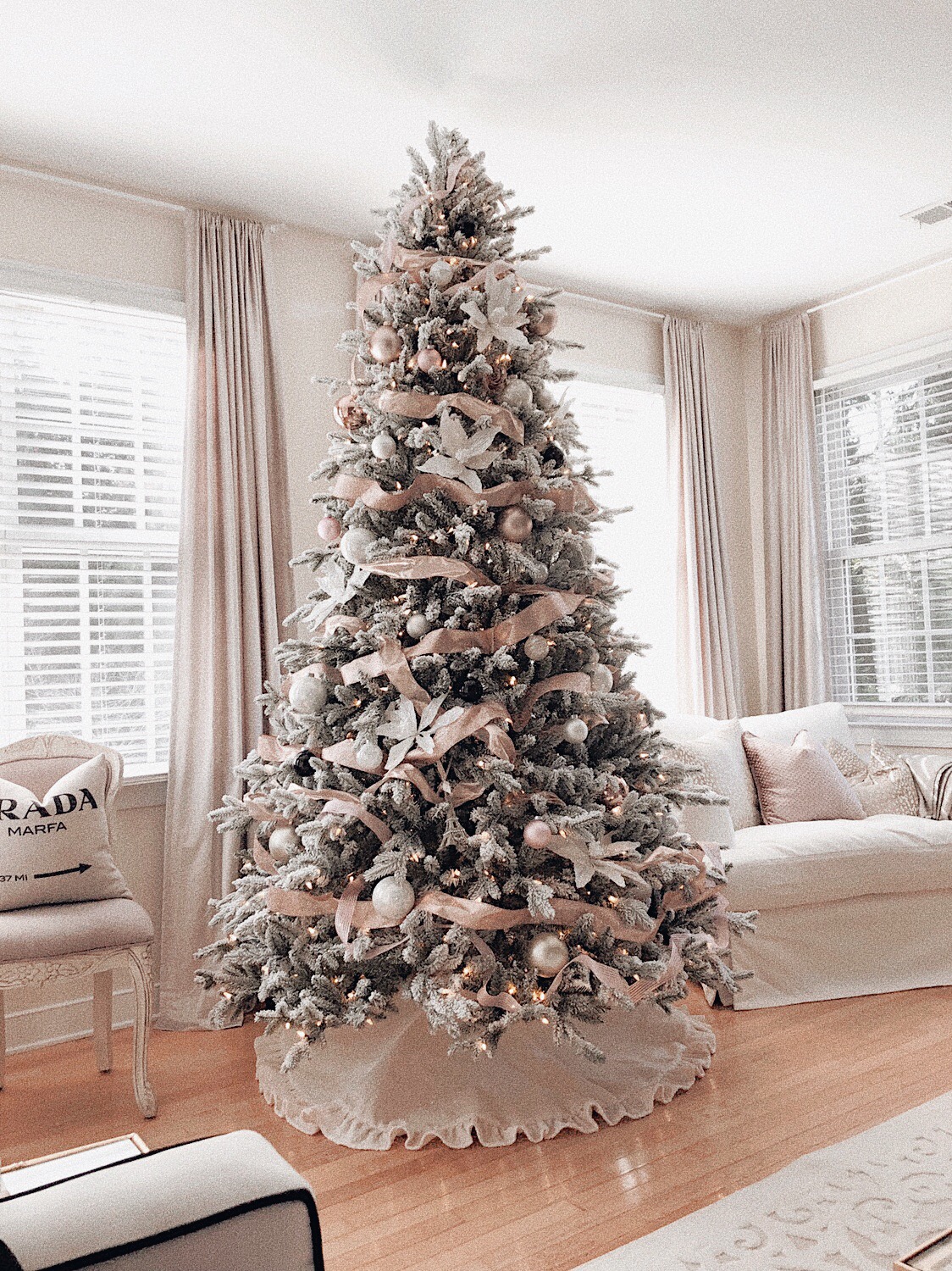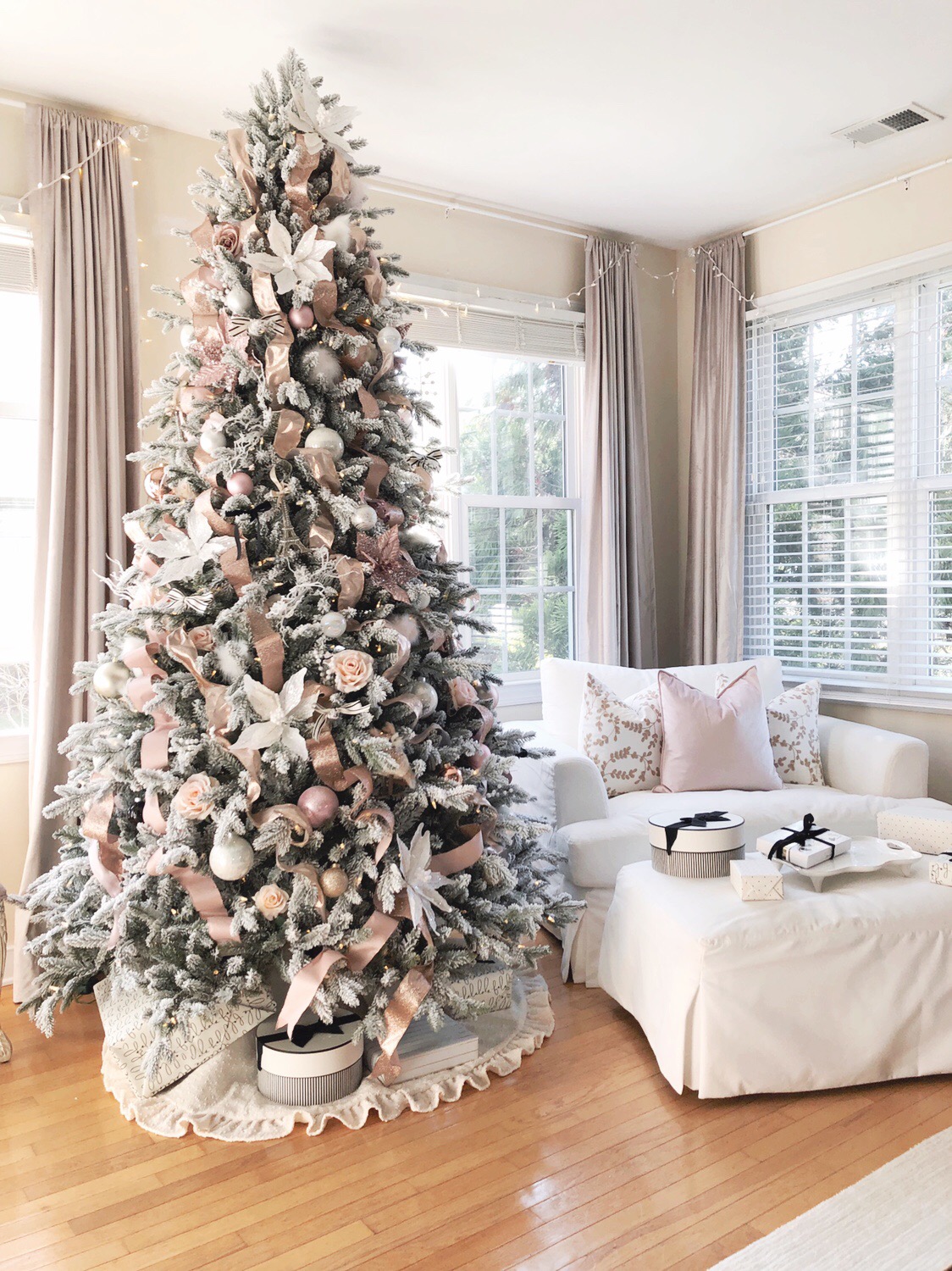 Couture Chérie is launching this month, just in time for the holidays. I'm rolling out the mugs, gold foil prints and Pillow covers first!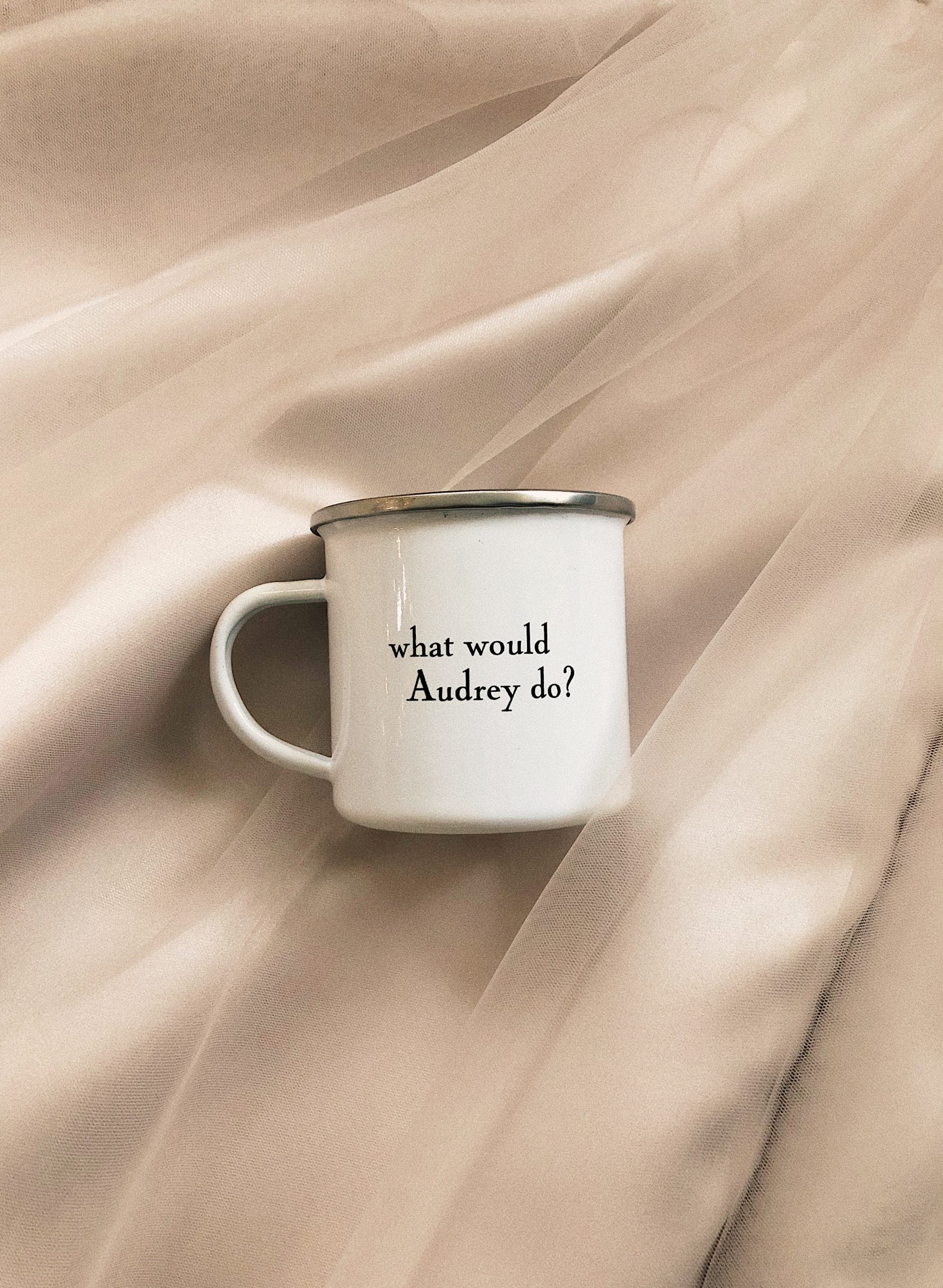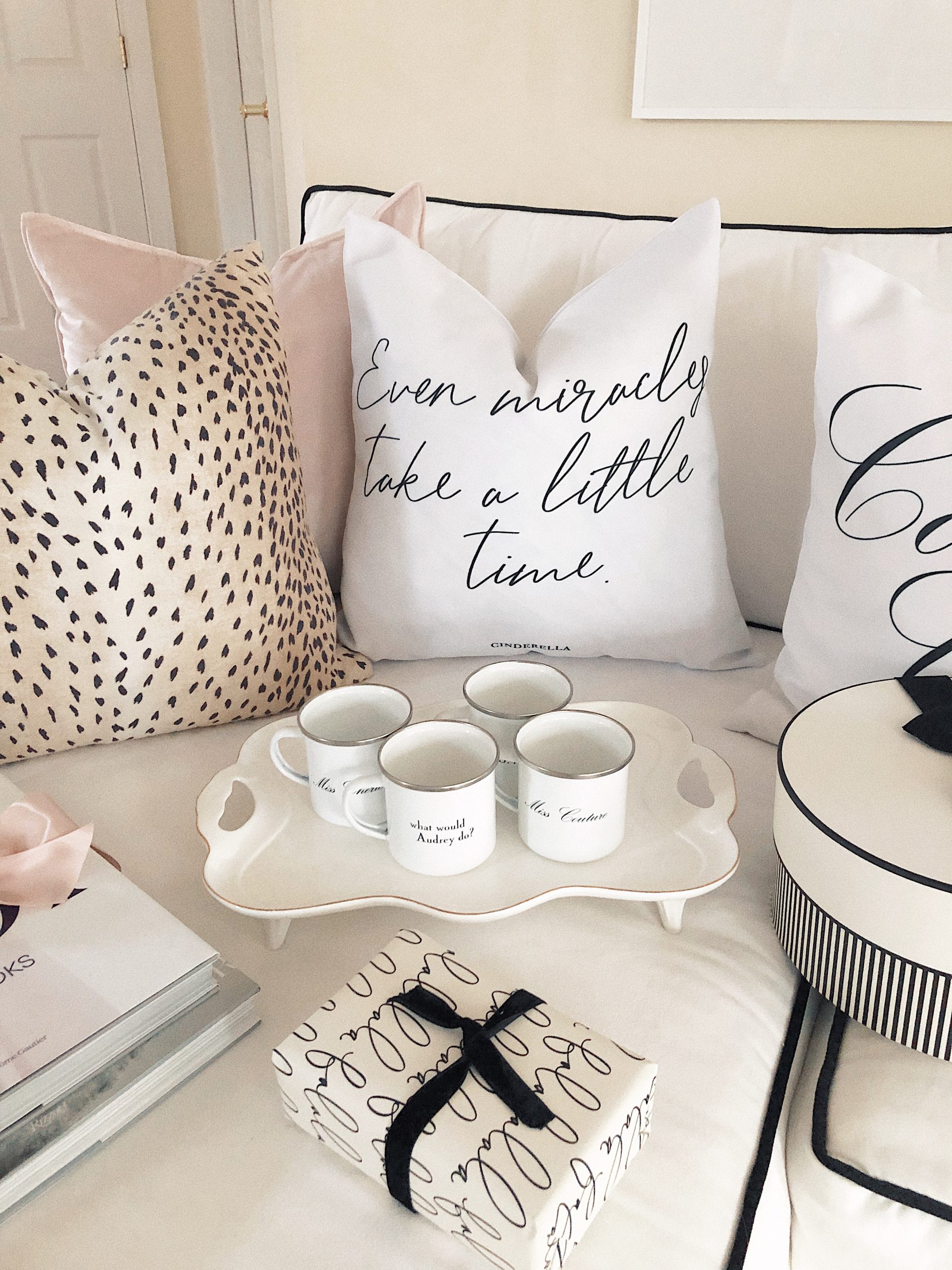 In early December I'll have a special Holiday themed Couture Essentials post for you so stay tuned my loves!
xoxo
Lex