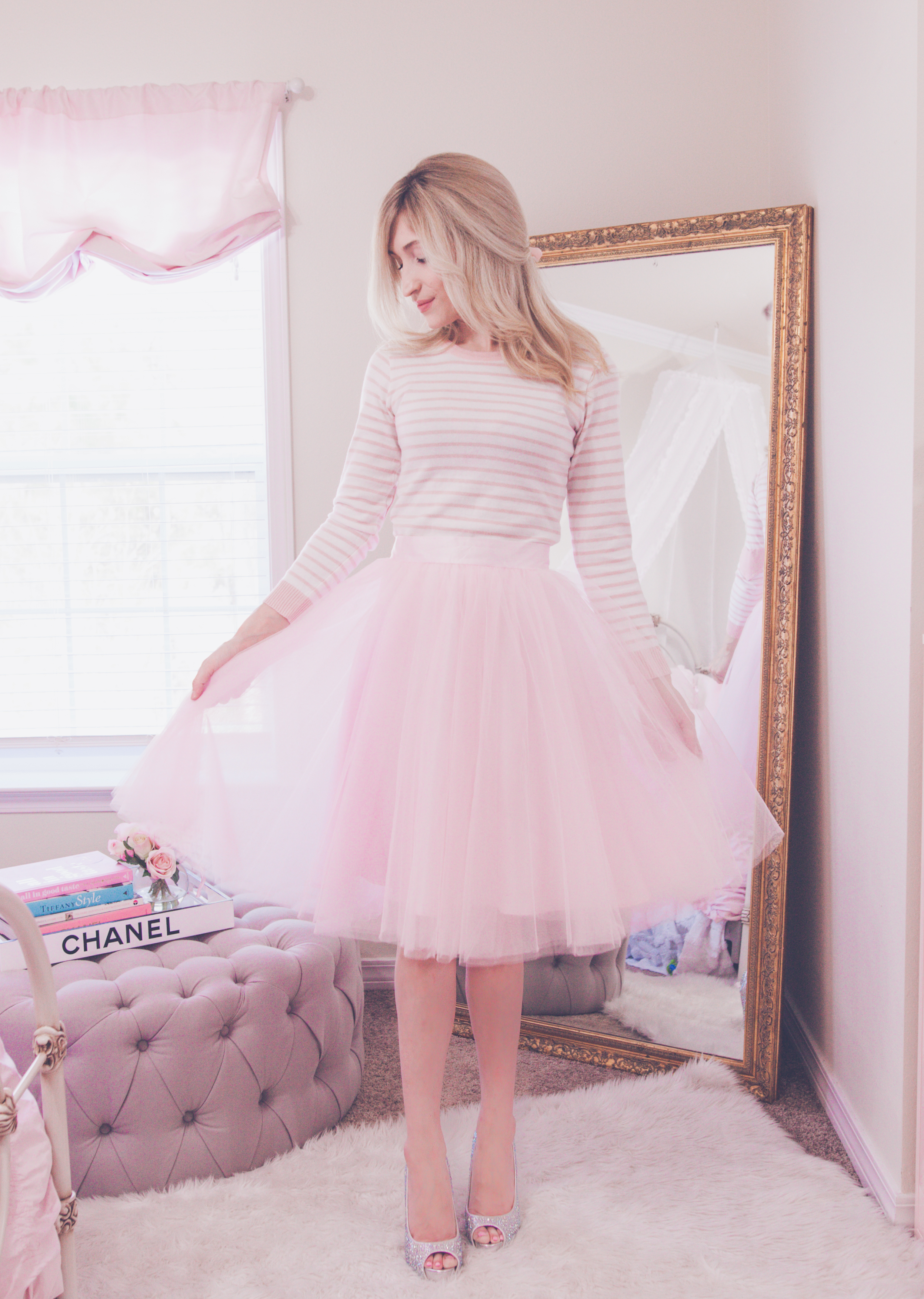 How To Dress Femininely In Winter
When you have a feminine style it can be quite challenging to dress in Winter. That's why i've made this post to give you some tips on exactly how to dress femininely in Winter!
The feminine style typically consists of wearing mostly dresses and skirts. Now this can be a bit problematic for Winter right? Because when it's freezing out you want to be as warm as possible! Beauty is pain but to an extent lol You don't want to die from hypothermia just for the sake of wearing exactly what you'd like!
Maintaining your feminine style in Winter can be problematic but you can still achieve this look so don't give up!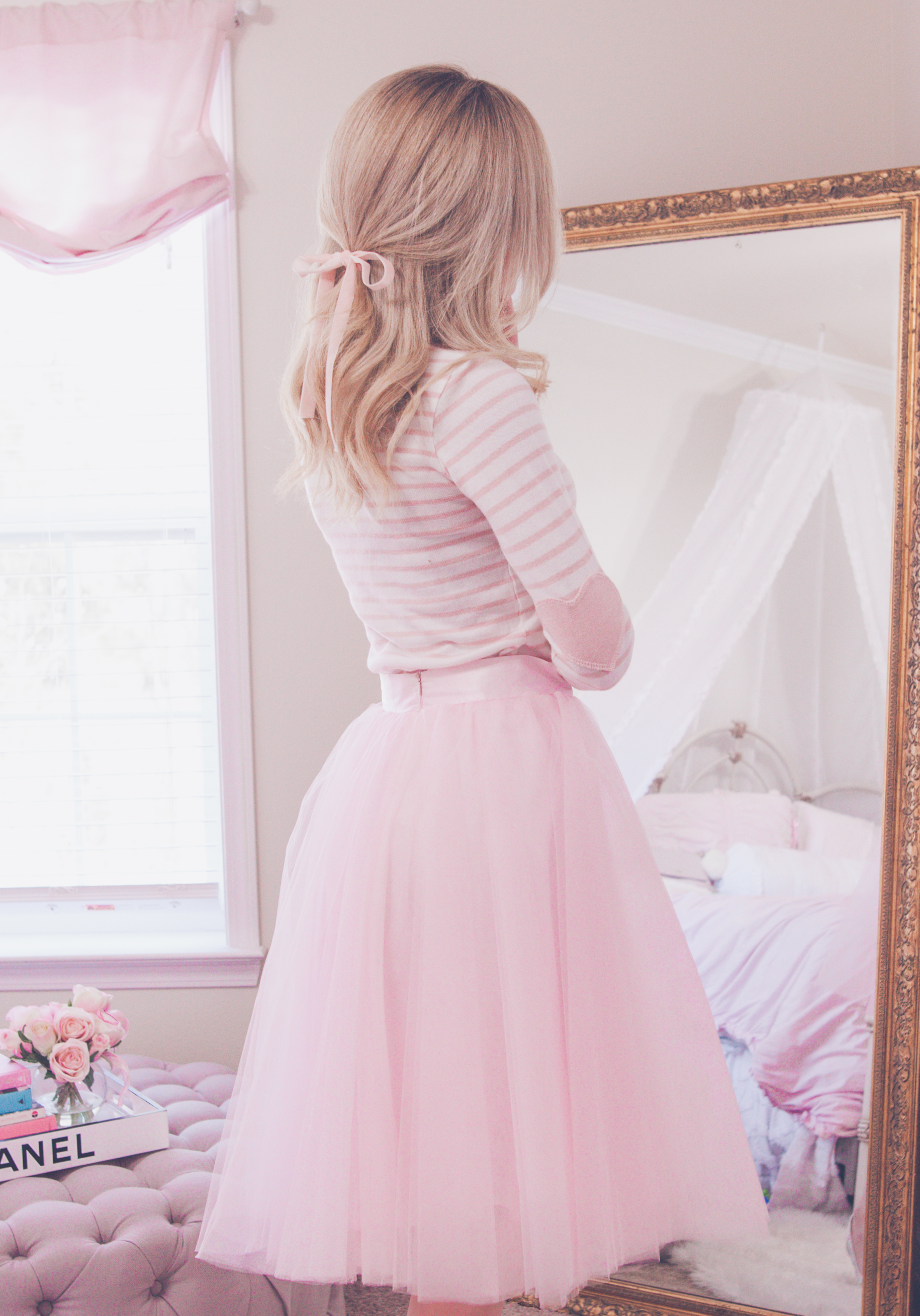 There are a few different ways that I approach dressing femininely for Winter.
One.
I add cardigans and cute feminine sweaters to the dresses I normally wear. I also add tights too so that way I'm warmer and still dressing just the way I like.
Two.
I style sweaters and skirts together. Both of these options you can easily do as well. The options are also endless for skirts and that's perfect for creating multiple feminine winter looks.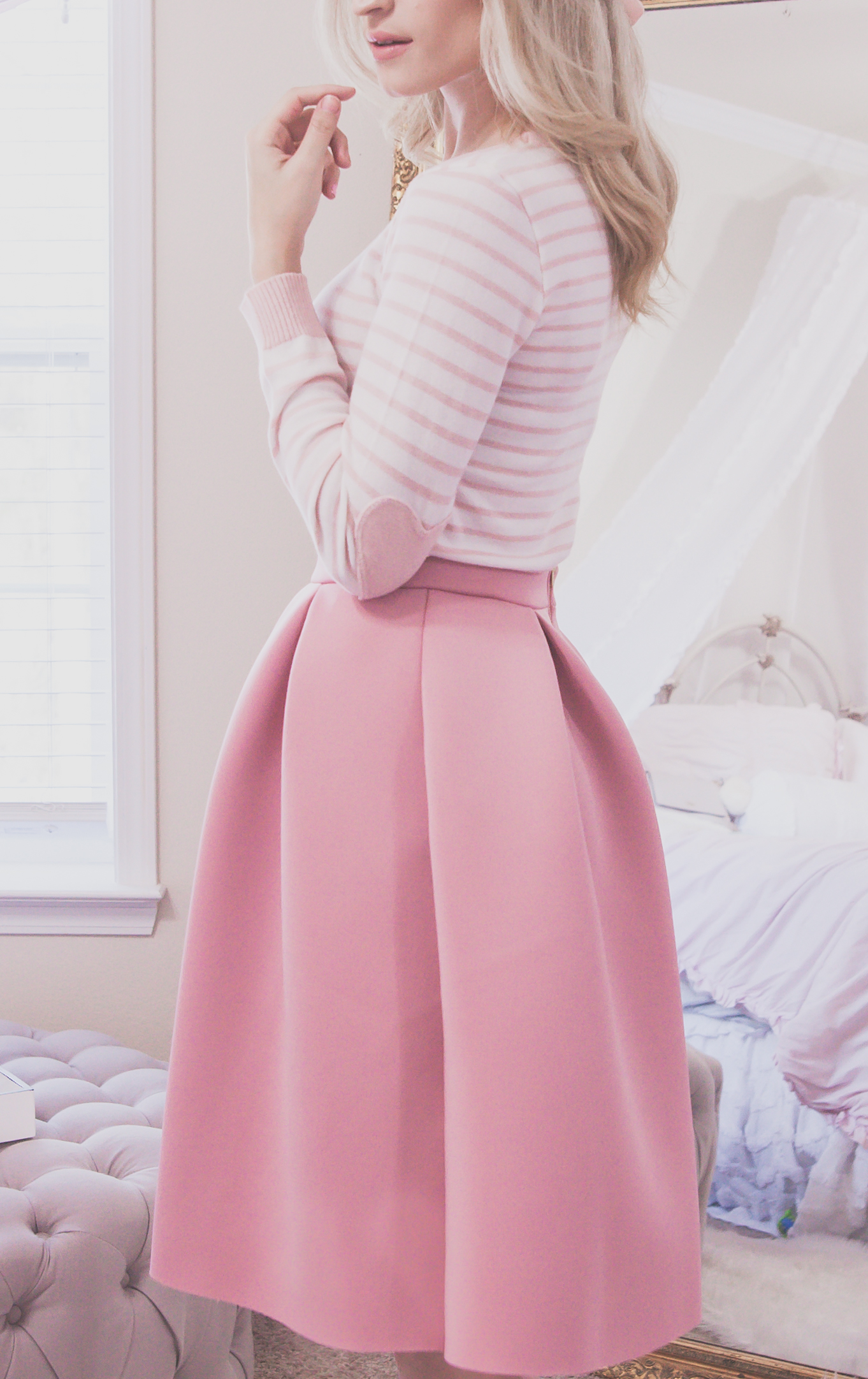 For this post, I specifically wanted to show you how to pull off 3 feminine winter looks with just one sweater.
Awesome idea right?! I LOVE being able to create many options from just a a few items! Here I show you how you can use one simple sweater with a pair of pants, a more casual skirt & a tulle skirt.
Now, when it comes to selecting sweaters there can be a bit of an issue initially. That's because I find that most sweaters are made to look best when styled with pants, not skirts.
However, i've found that some sweaters will actually work for the feminine style but this requires you to be selective when when shopping. The key here is to make sure that the sweater that you pick is still slim enough to style well with your skirt. You want to avoid looking like a poofy marshmallow!!
The silhouette of you're outfit is everything! And more than likely your skirt is going to add volume to your overall look so that's why it is best to go with a sweater that is more slimming.
Look One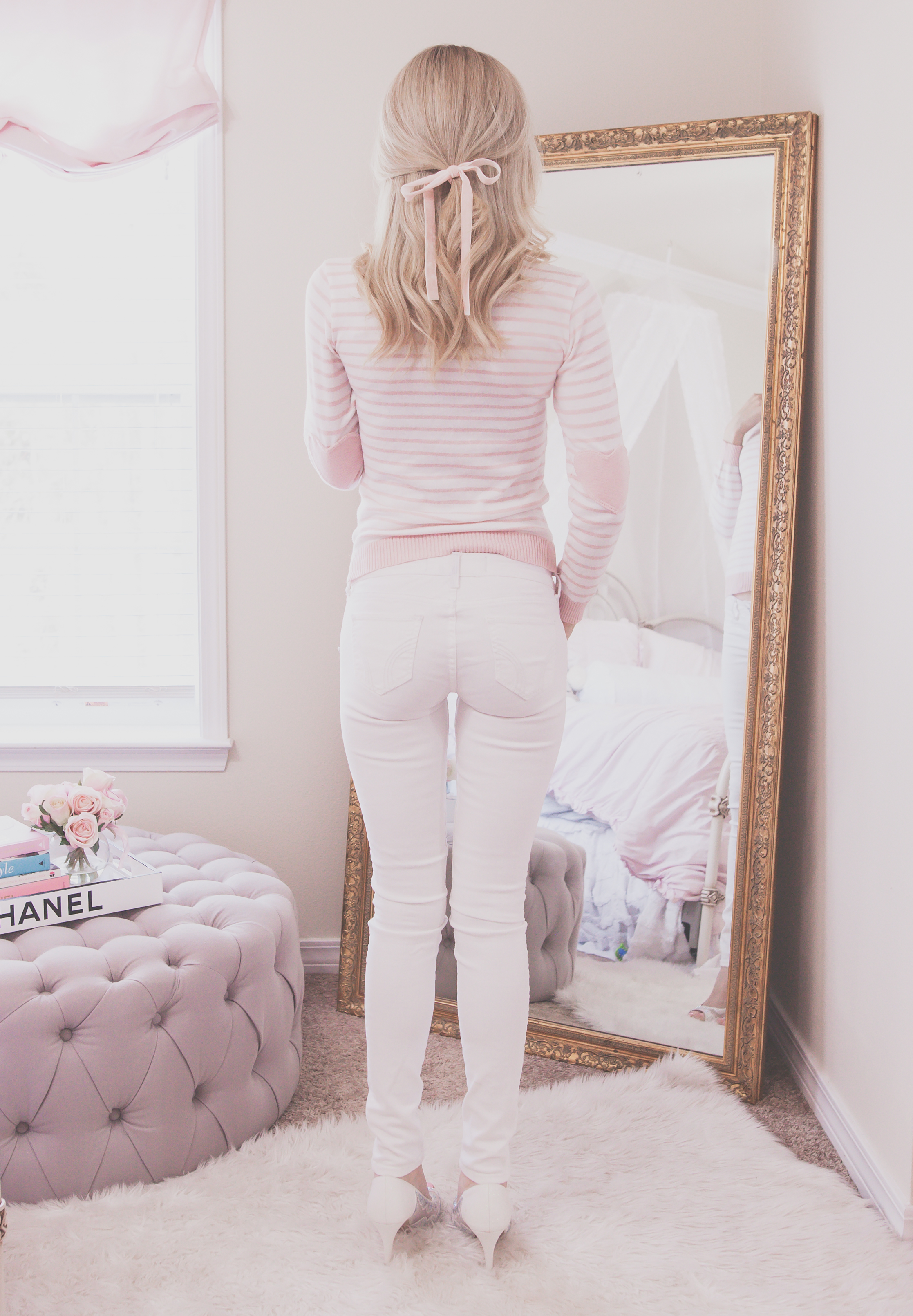 I'm wearing pants! Can you believe it?!
This rarely happens but when it does I like to choose pants that are in white or pink shades only. Why? Because they're soft colors that happen to be very feminine. So even though pants aren't so feminine, wearing them in a softer shade can still help you achieve the feminine look while keeping you warm at the same time.
Here's what I suggest for you if you'd like more of this look for Winter:
Choose pants in softer shades ( as mentioned previously )
Pair them with feminine sweaters ( think pink, polka dots, fuzzy, fur & bows)
Select cute boots ( think pink Hunter Boots) or ballet flats (always a good choice)
Look Two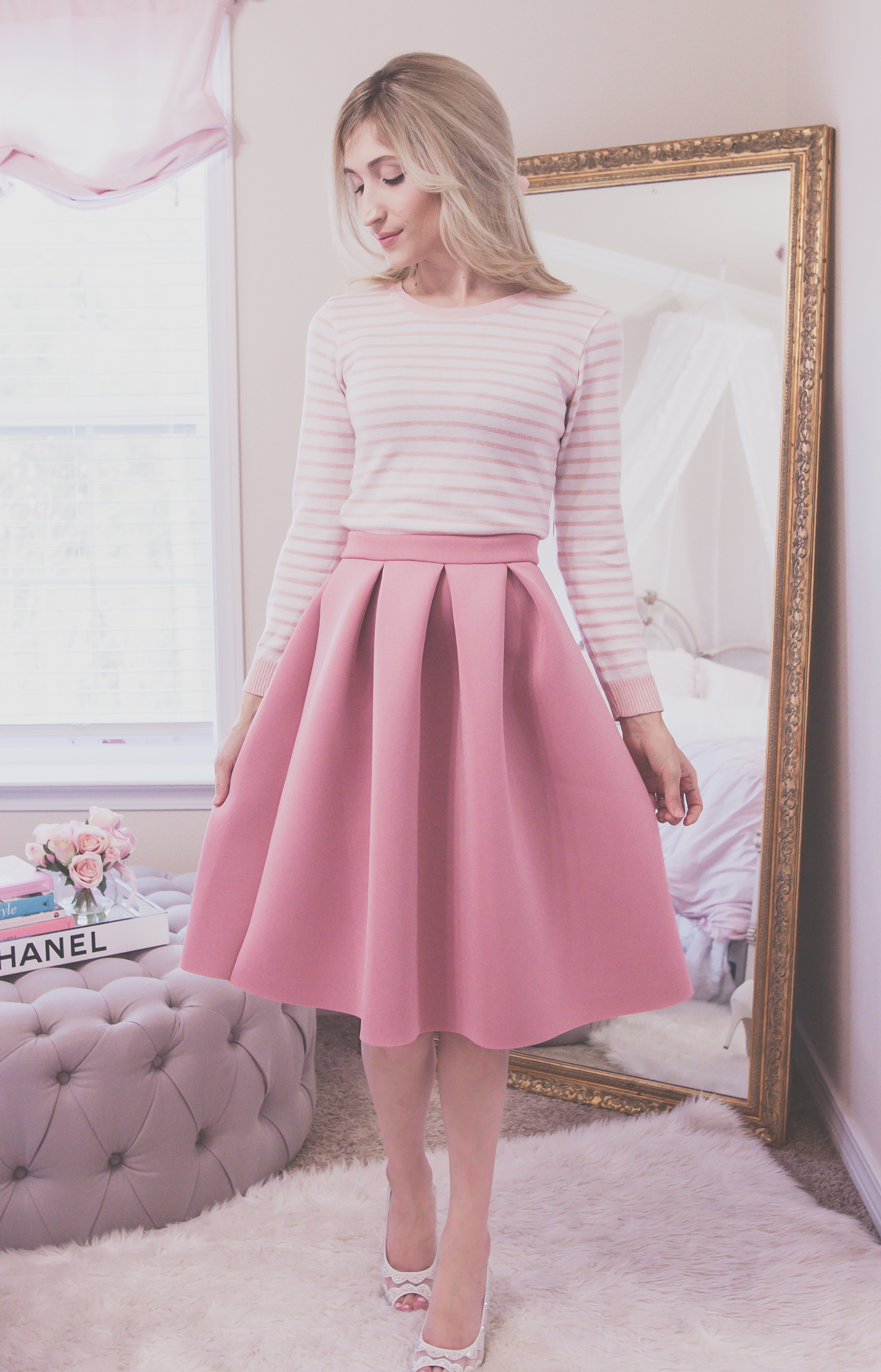 Style your sweaters or long sleeved tops with a darling skirt!
Here I am wearing a scuba skirt but I also love skater skirts and pleated ones for a more casual Winter look.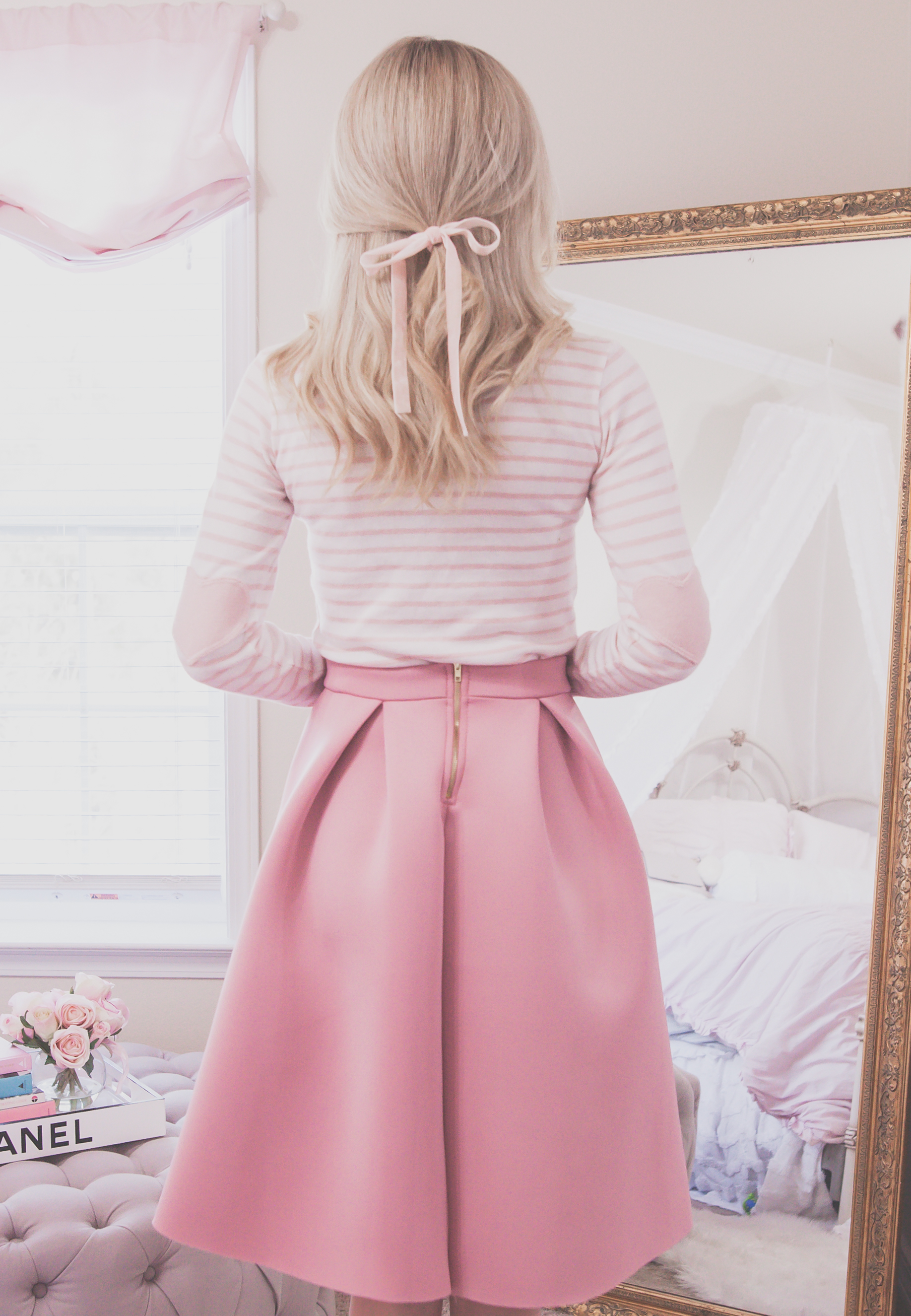 Charlotte Rouse has plenty of options for skirts like these that are inexpensive & also come in a wide arrange of feminine and fun colors.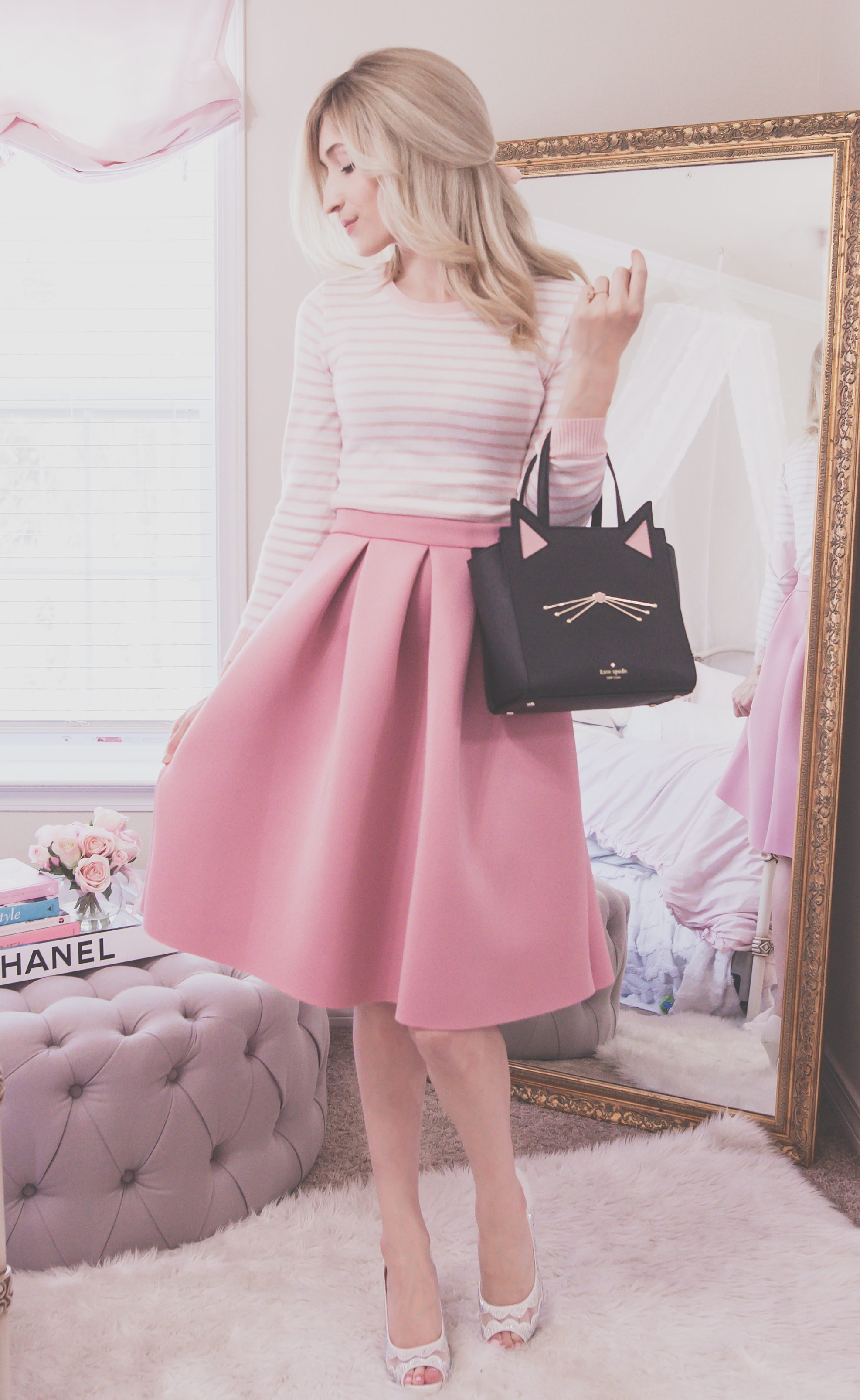 For This Look :
Add tights ( polka dots, trips, solid colors)
Ballet flats and some boot styles will look pretty cute
Look Three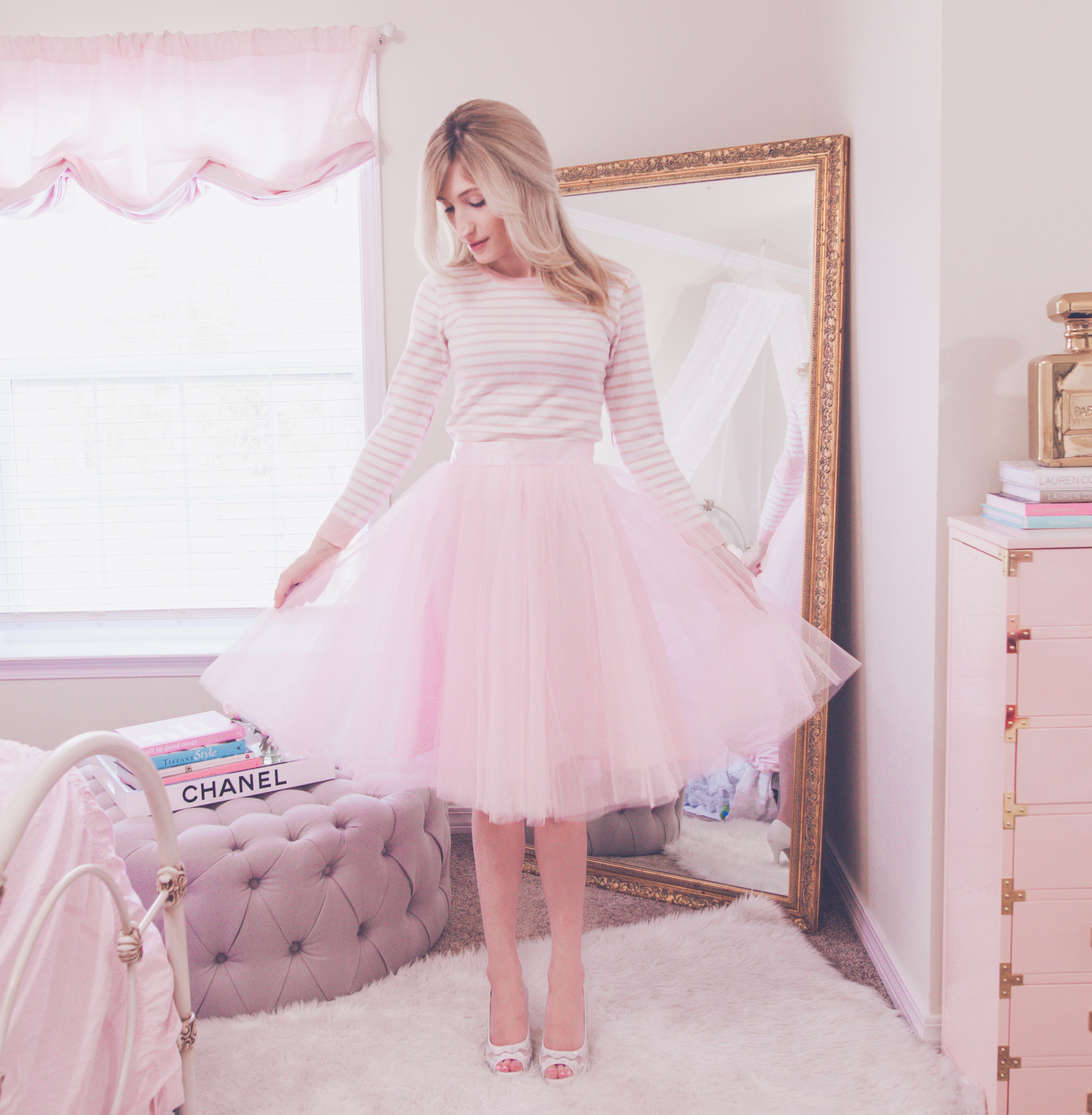 I wear tulle casually but for some women they consider it a bit more dressy so if you're looking for a feminine winter style that's more dressy than usual this looks for you.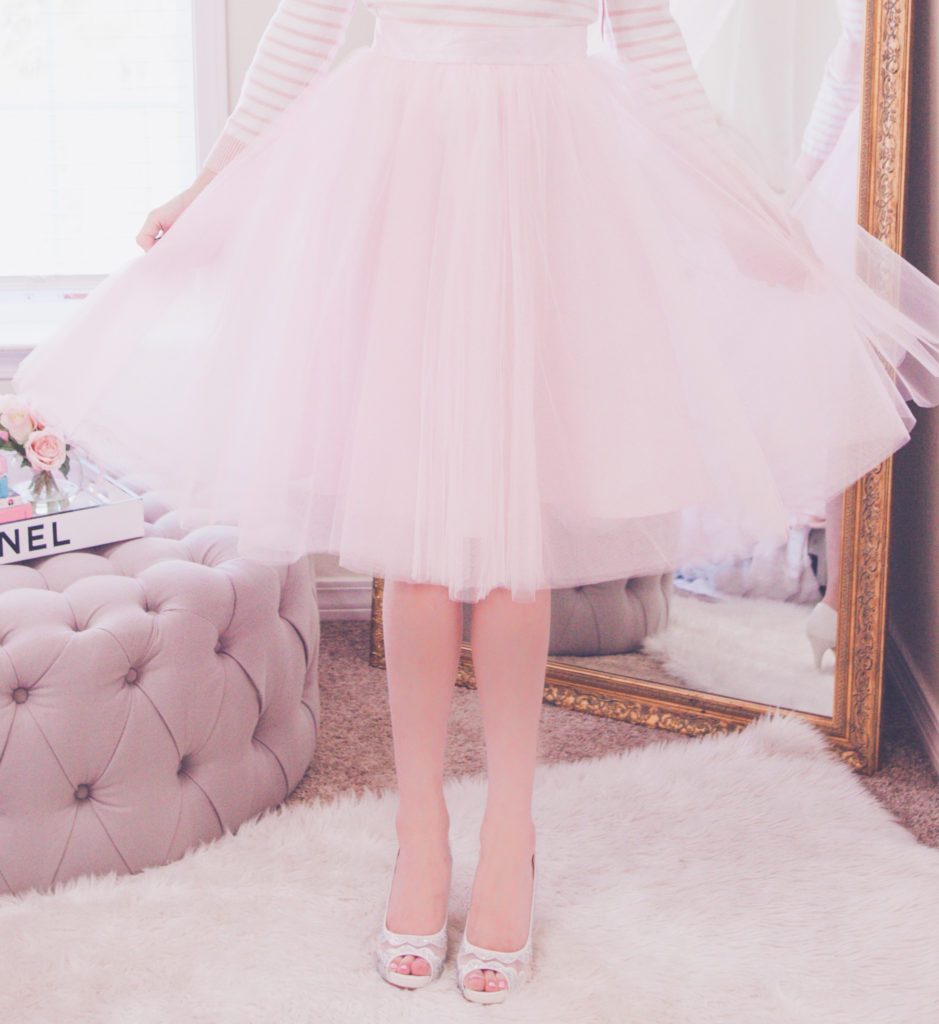 Adding tulle to your long sleeved tops and sweater is a wonderful option for a feminine winter outfit.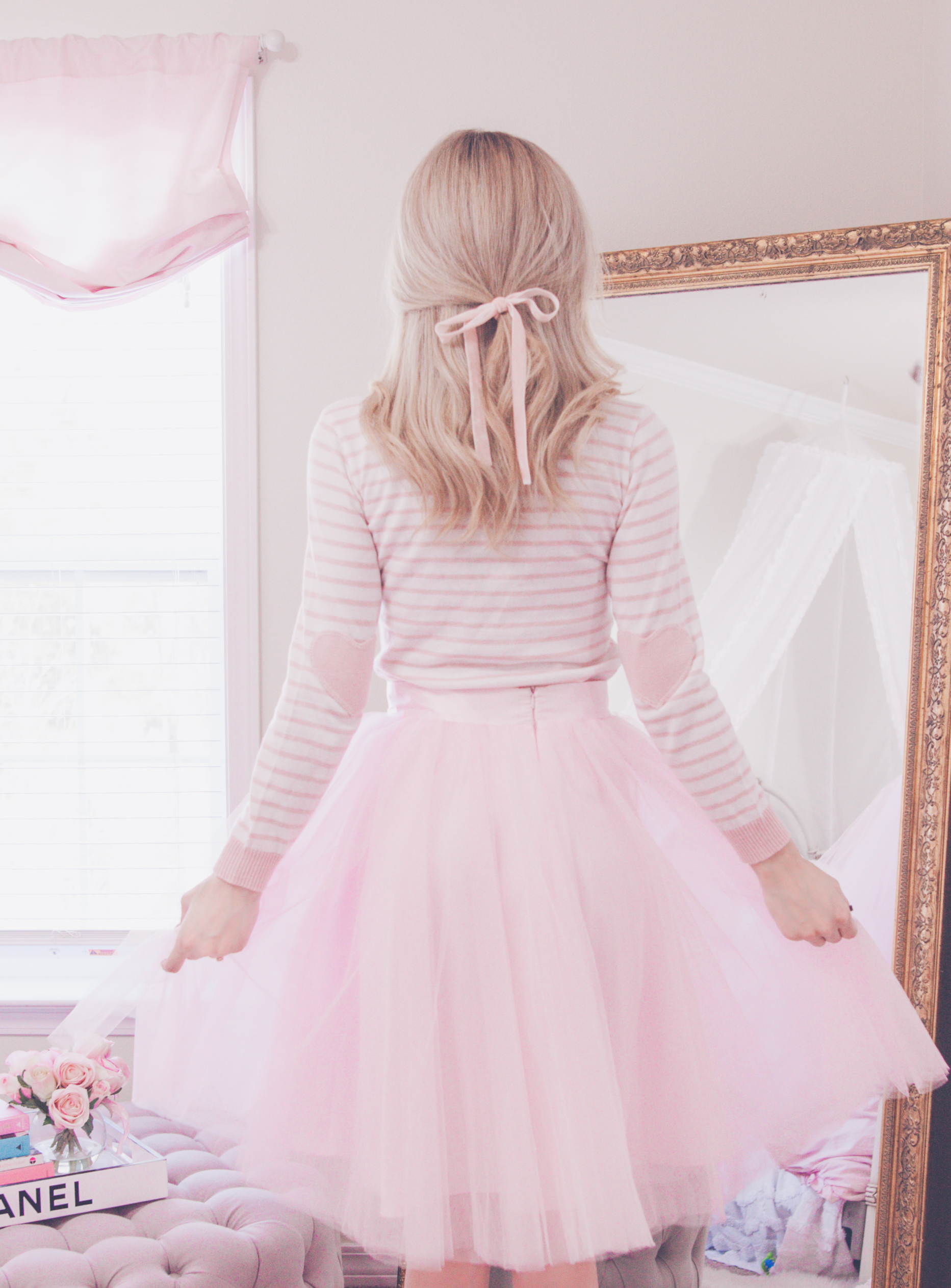 You can also add tights to be warmer if you'd like and style a look like this with ballet flats are some darling heels.
All is not lost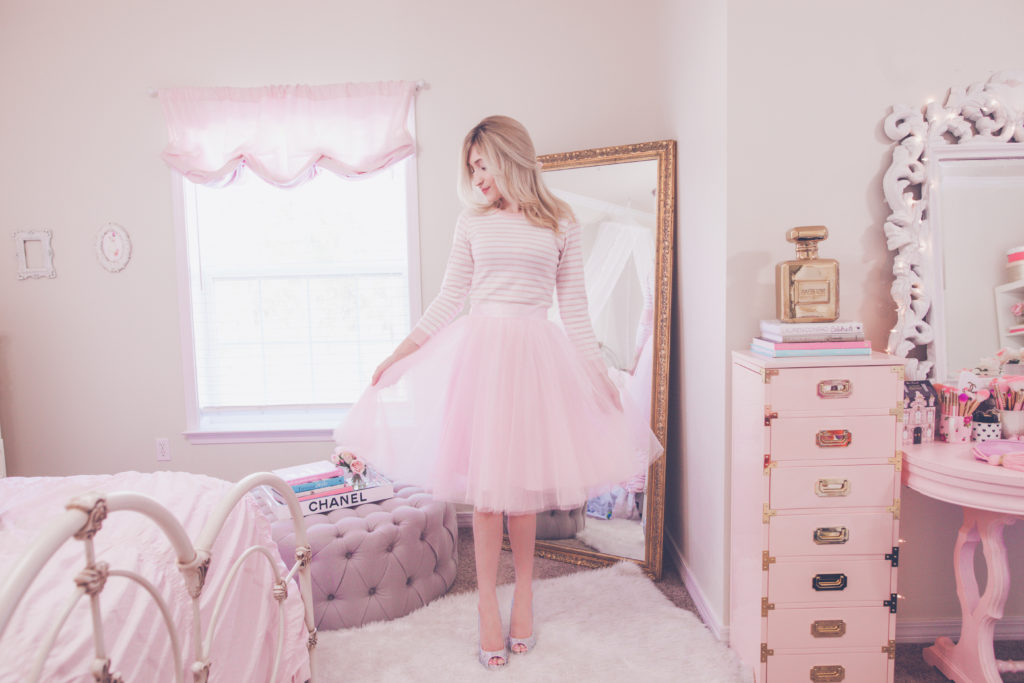 Don't sacrifice your love for the feminine style by wearing looks you don't like, just because it's cold.
You absolutely can having your feminine style in full swing during the Winter months, it just takes a bit more thought and trust me it's so worth it.
I hope this helps you & please let me know what else you'd like advice about!