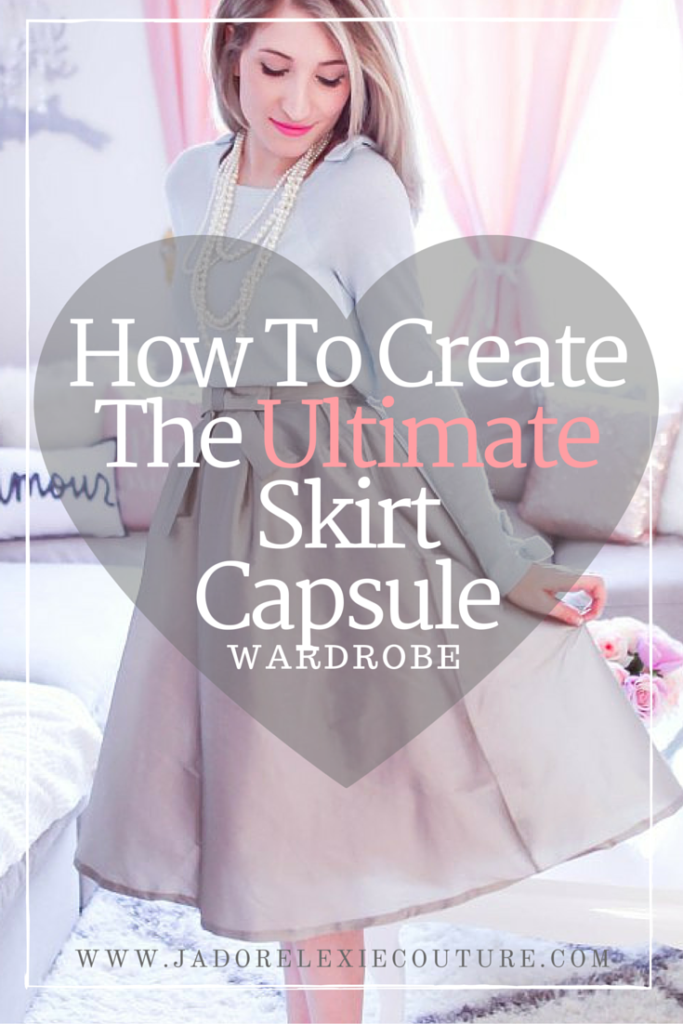 If you happen to love skirts just as much as I do, you're going to want the ultimate skirt capsule for your wardrobe and I'm going to help you start one right here right now!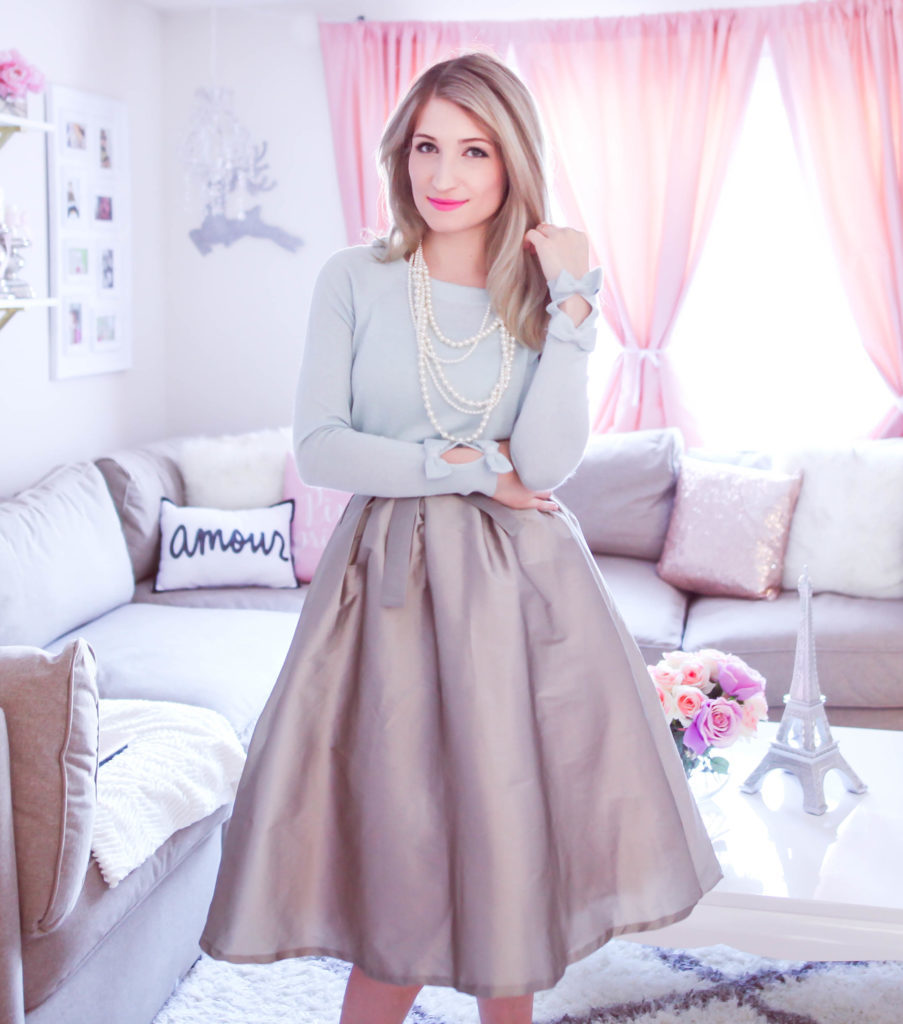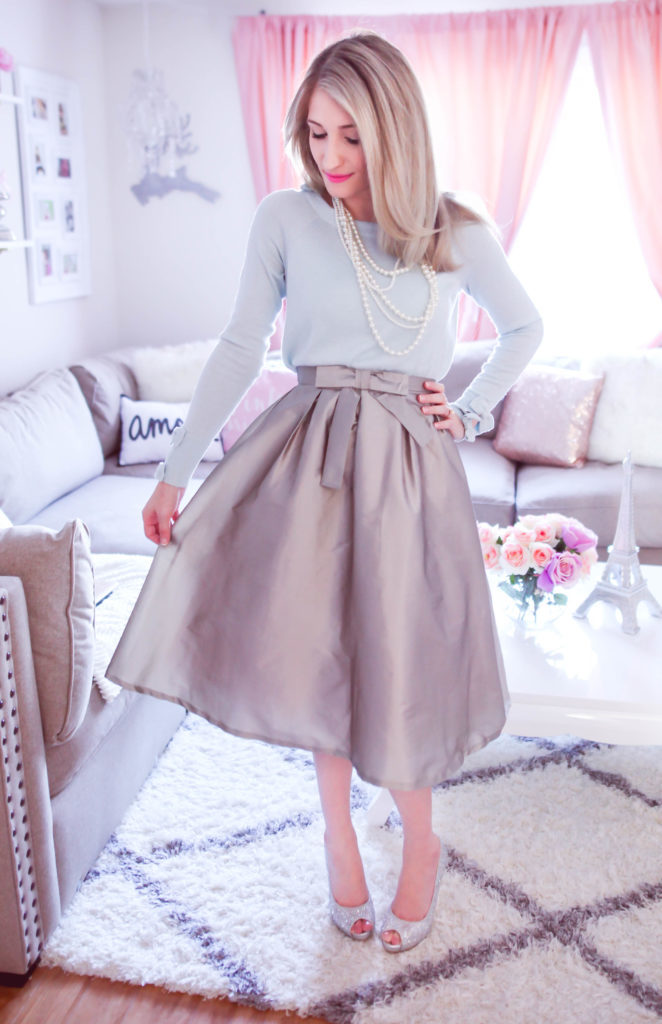 Having a skirt capsule wardrobe is an essential for all feminine style loving gals because it gives you more options for when its time to get ready and it also simplifies the issue of what to wear.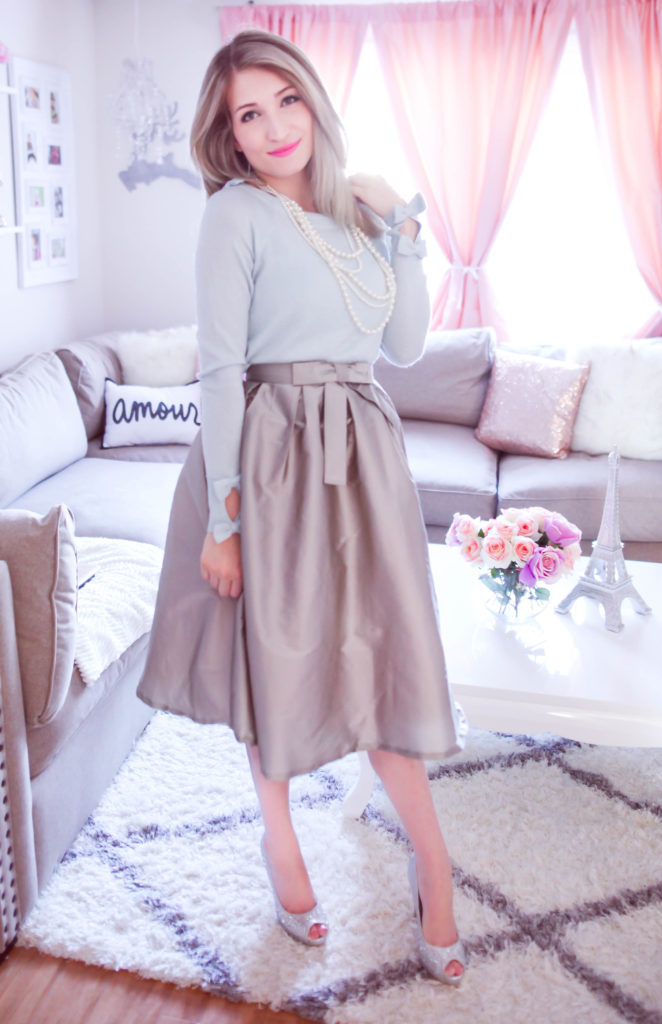 What's also so fabulous about this idea is that wearing skirts allow you to switch up your looks more often. Unlike with dresses, you can change your tops with skirts  (whoohoo!! right?!) which also allows you to go for a totally different look with that same skirt.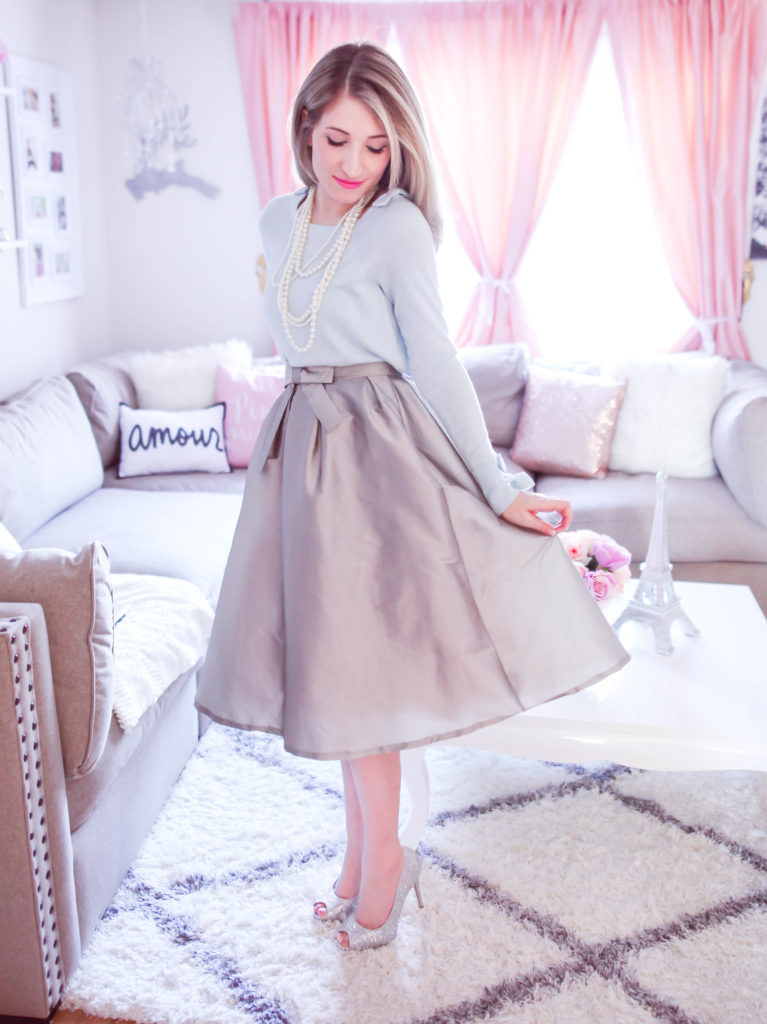 So if you just so happen to be feeling  a little extra fancy one day you can go for an elegant blouse or if you want to keep your skirted look a bit more on the casual side, go for a stylish tee.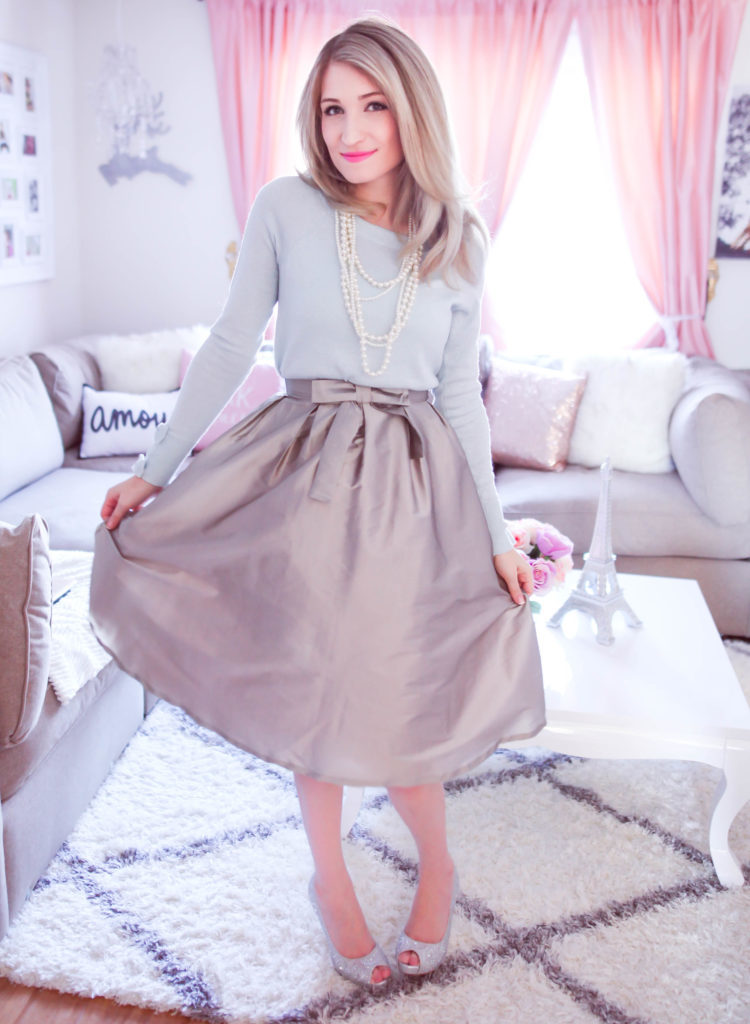 Here's what I am going to suggest to you for starting your skirt capsule wardrobe :
If you don't already have a good amount of skirts, start with a handful maybe 5, or even 7.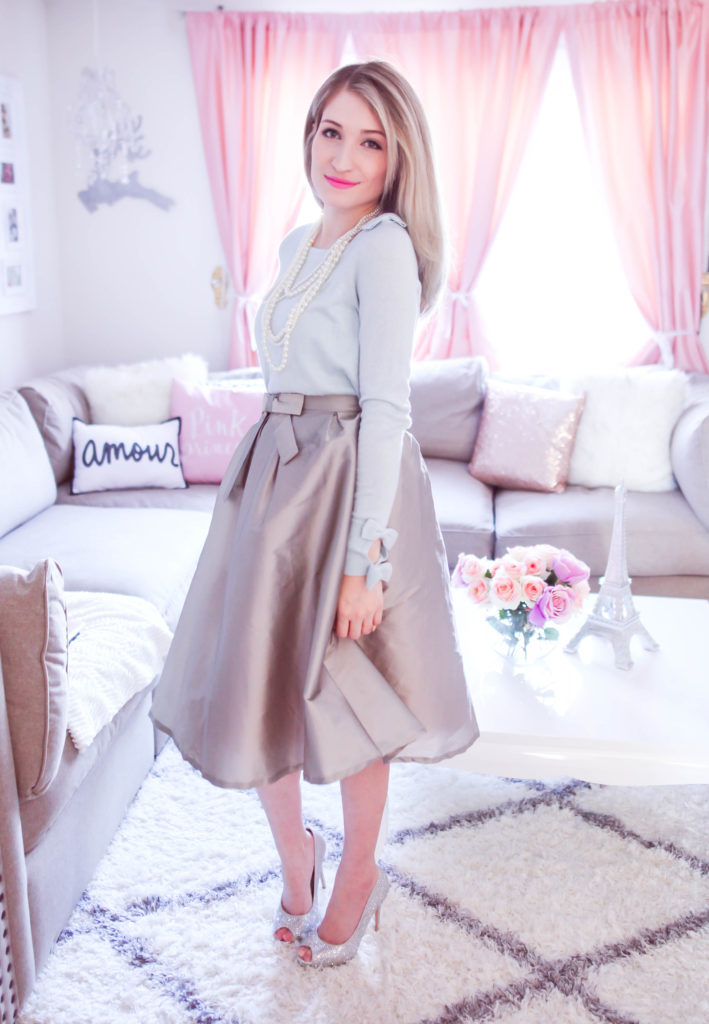 Make sure that the color of your skirts vary a bit so you can actually go for different looks without running into the issue of having looks that are too similar.
I would start with definitely a pink skirt! Preferably light pink because it's a soft elegant shade and it'll also match more. Add in black, because that's always chic, maybe a nude, soft gray like the one in this specific look, and definitely a white/cream skirt.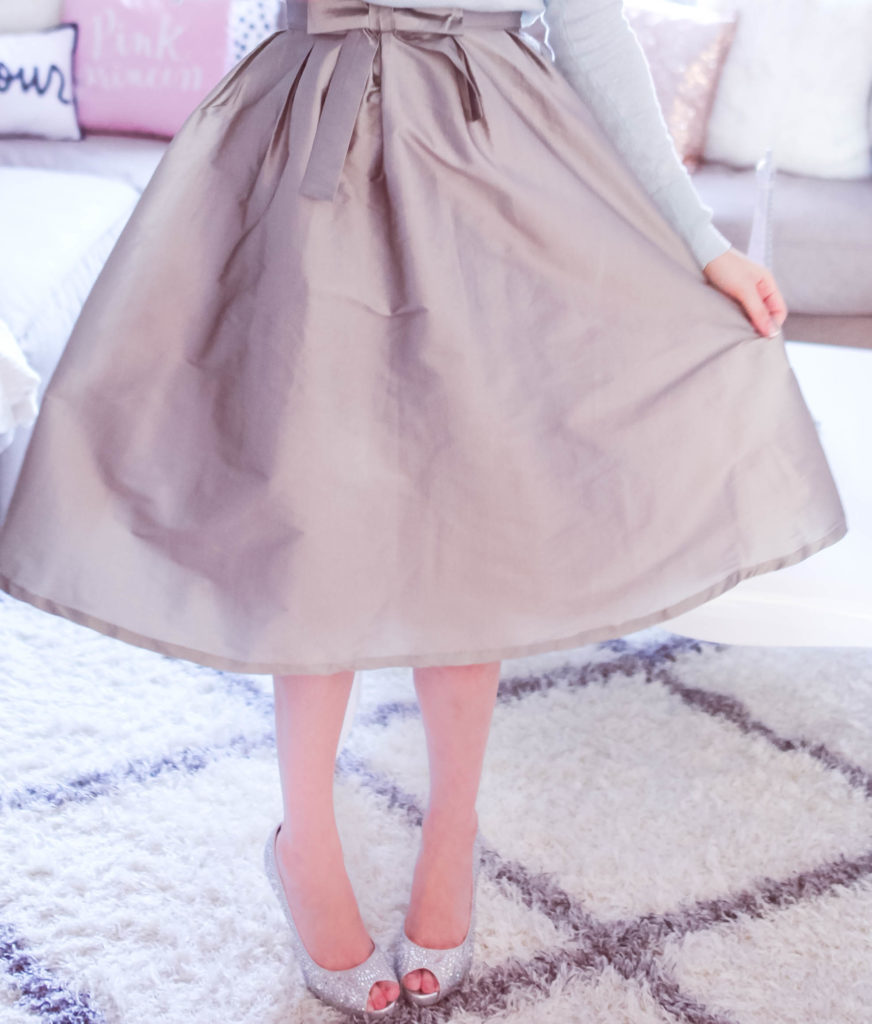 I would also suggest maybe half of your skirts being solid shades, which will allow for more versatility in your style, and the other half consisting of different prints like polka dots ( a must!) and stripes.
With these different hues and styles in mind you are absolutely on your way to having the ultimate skirt capsule wardrobe!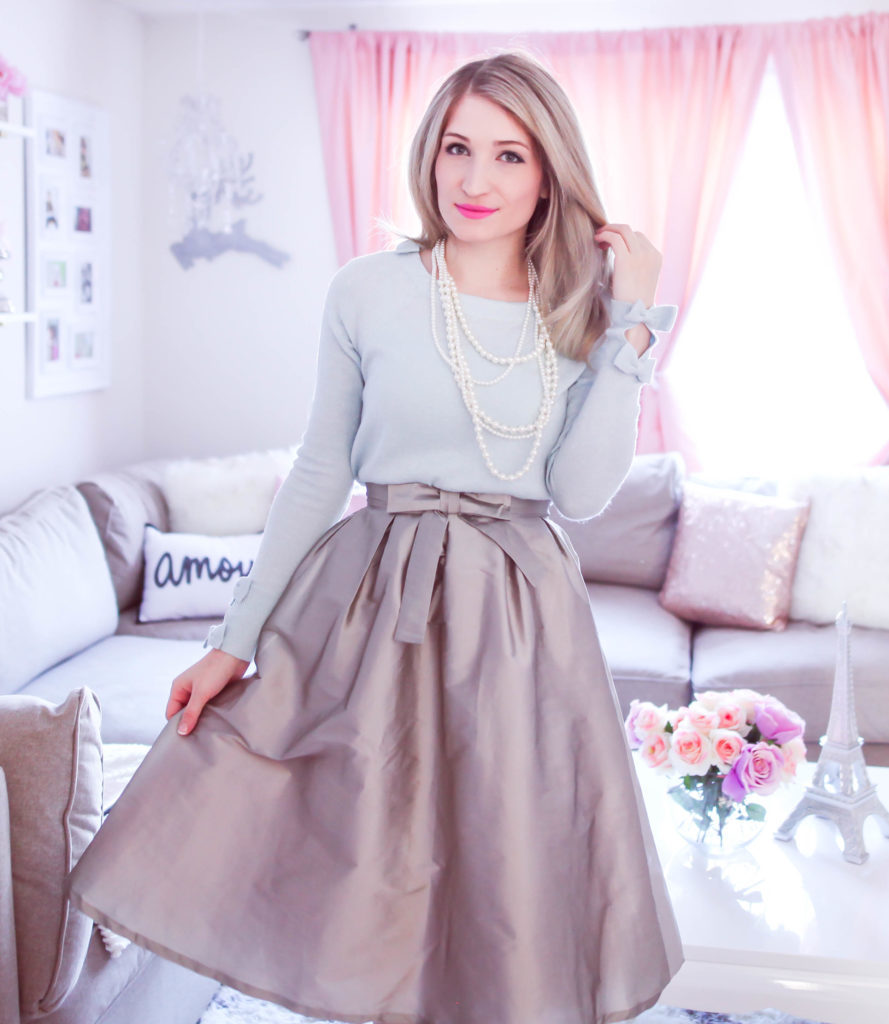 Get the look: similar sweater/skirt/ heels c/o/heart sapphire ring/my couch/my rug c/o
And lastly, definitely make one of your skirts a tulle skirt girl! The possibilities with them are endless whether you want to dress for a special or occasion or keep it casual, you can do oh so much with tulle!
These right now are the basics that I think will be a fabulous start for you to start your skirt capsule wardrobe and in my posts to come i'll share more skirts with you that would be wonderful additions as well.