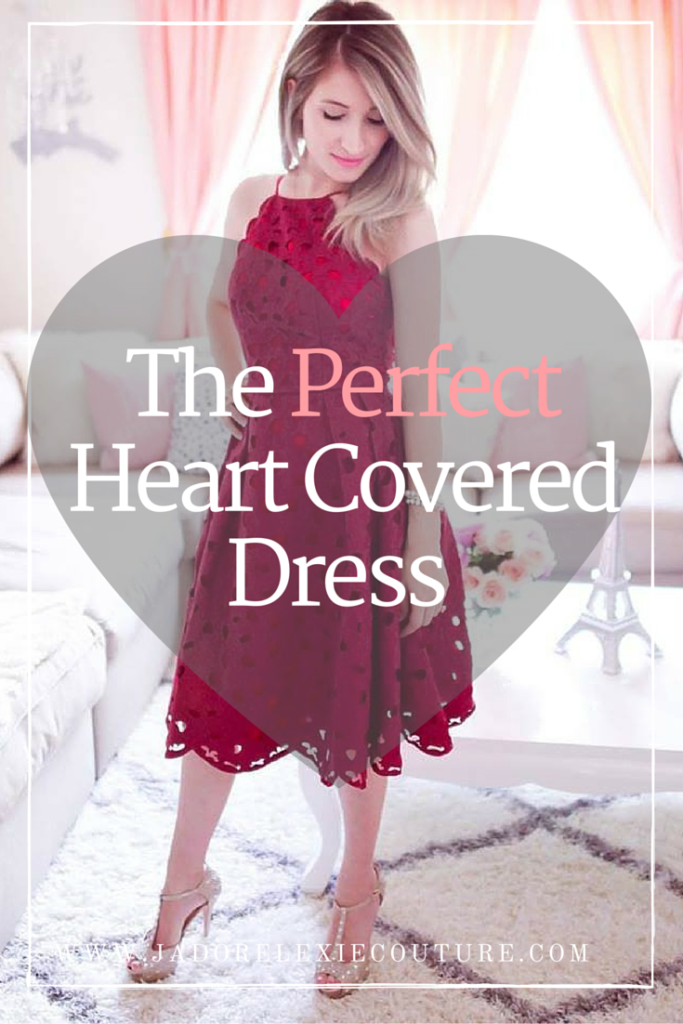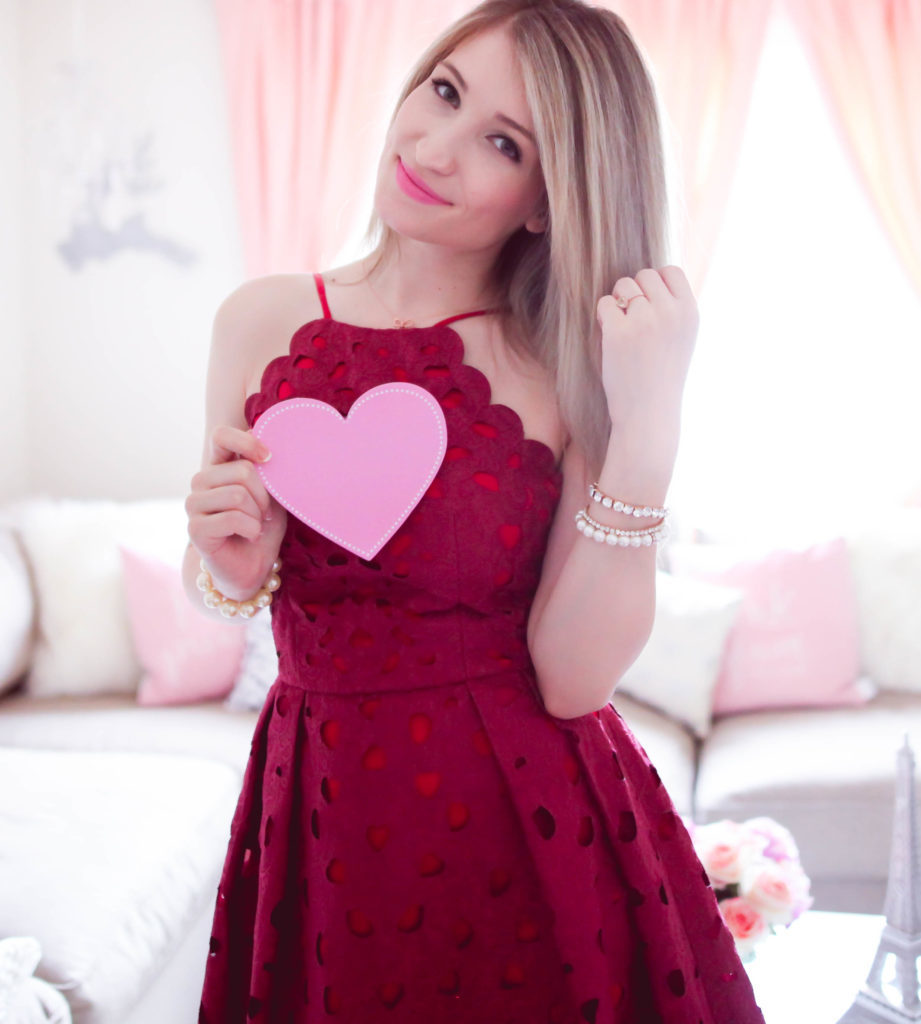 Every Valentine's day deserves a special dress and I believe that this year I found the perfect dress For Valentine's Day!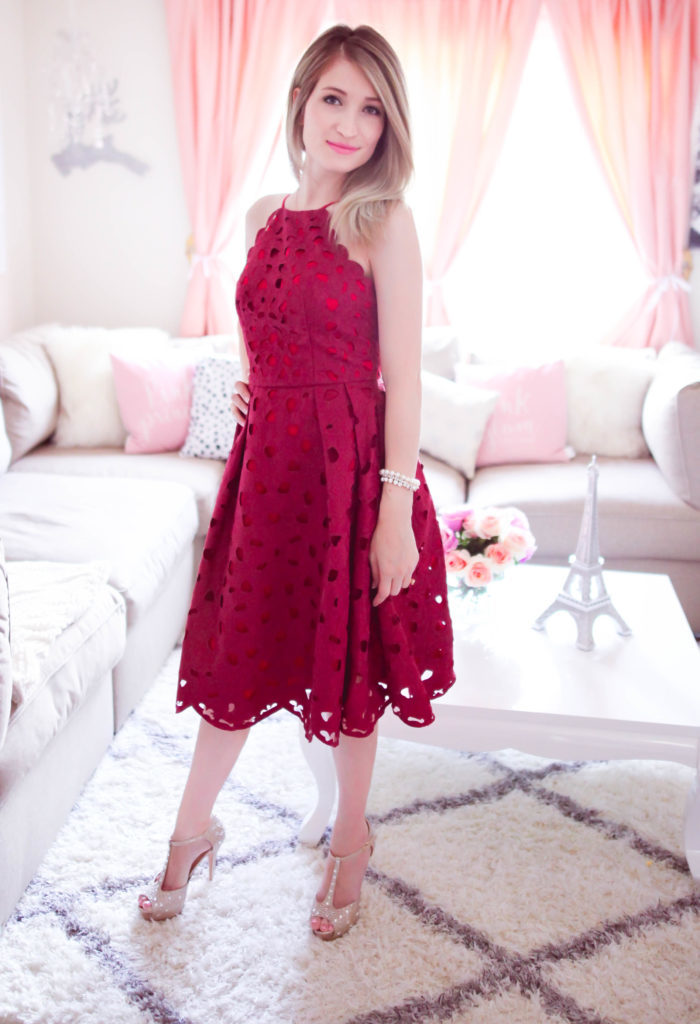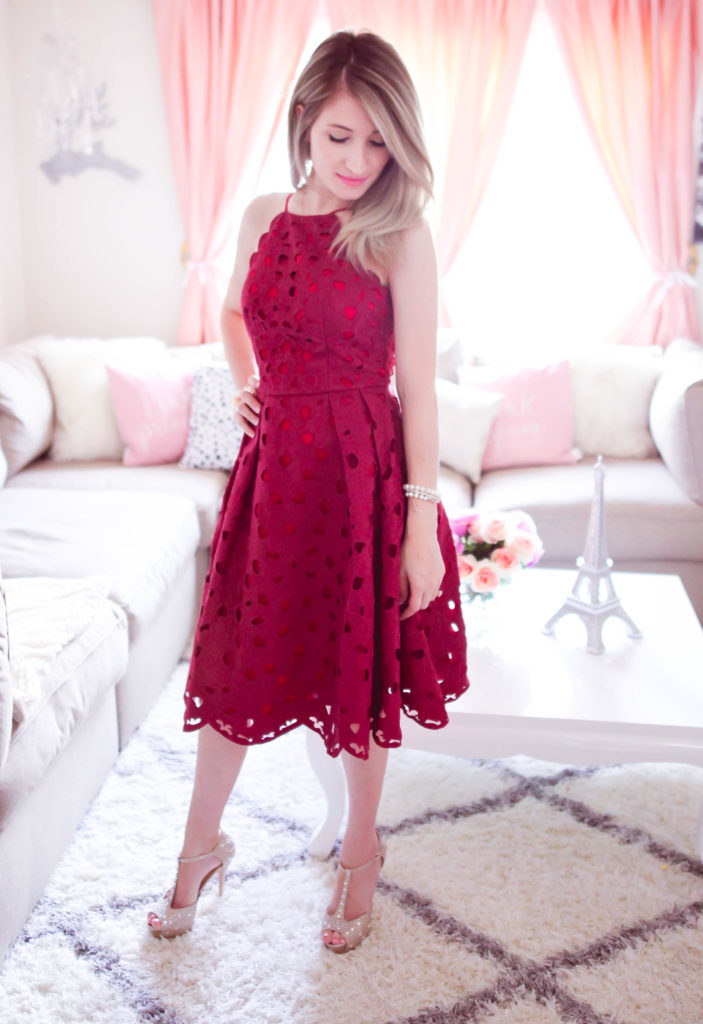 This dress just screams Valentine's day with its dark red hues and special little cut out hearts.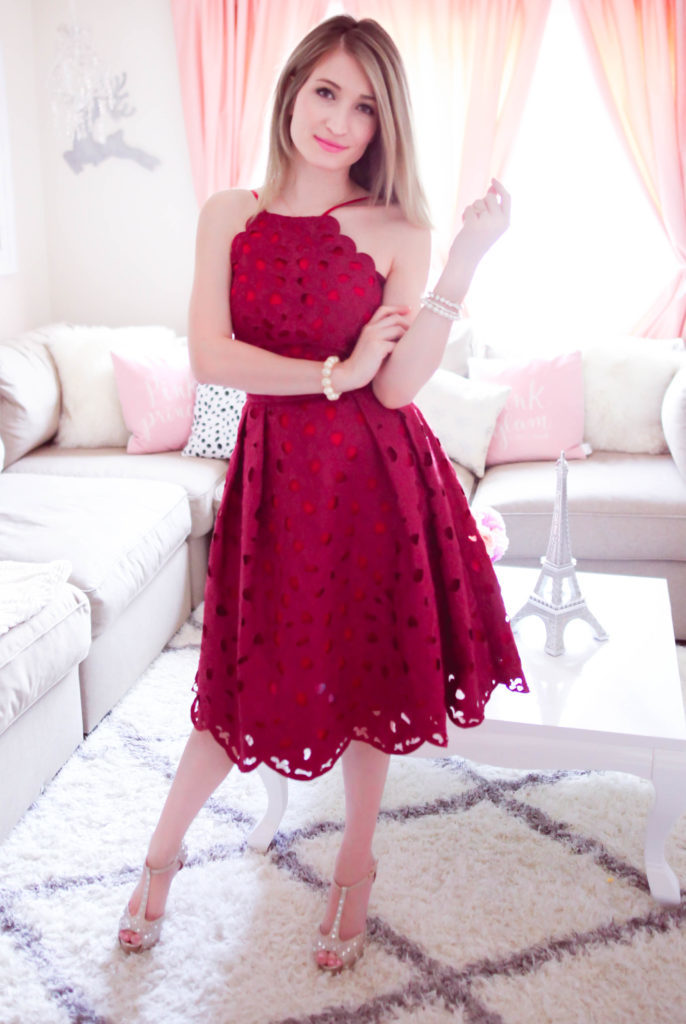 It has such a feminine and romantic feel to it with it's fitted bust and flared skirt. I was so tempted to wear my favorite color, PINK but when I saw this and tried it on I knew this had to be the only one for this Valentine's day.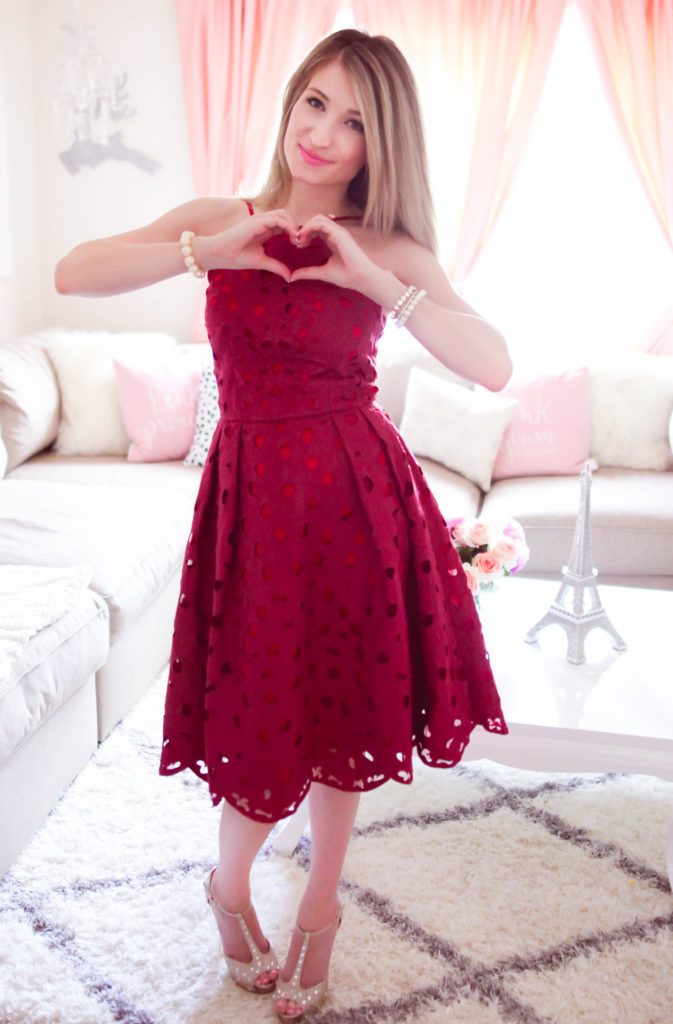 The whole idea of Valentine's day may seem a bit silly to some but what's not fun about having a special day to dress up and feel pretty and have a little bit of romance added to the mix? I'm always looking for any occasion that call's for it's very own dress!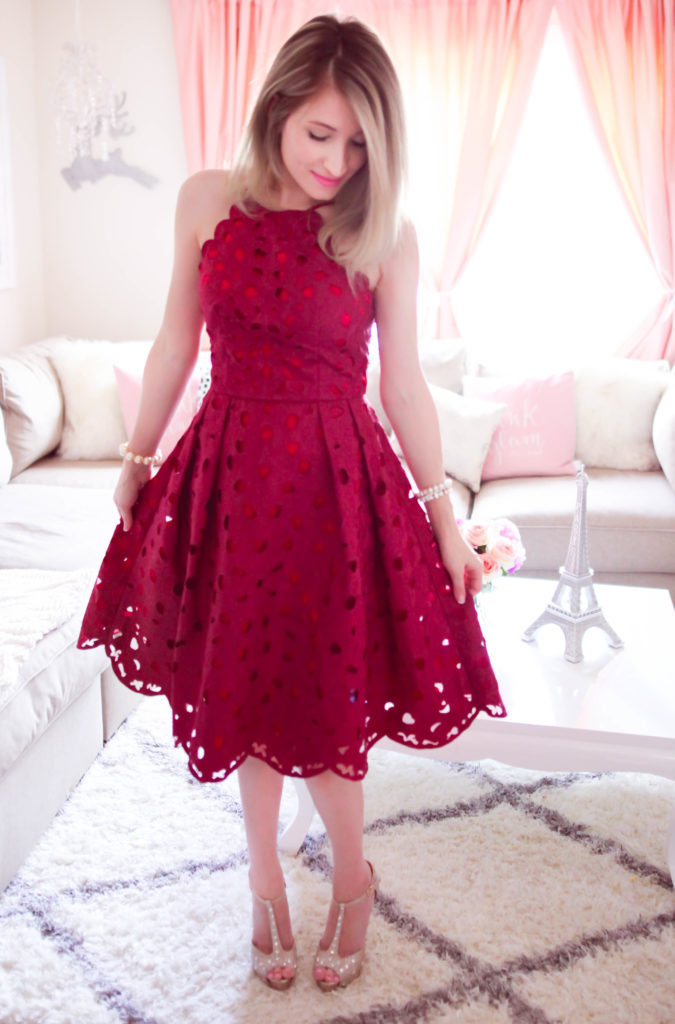 The red color pairs perfectly with some gold sparkly heels such as these and pearls of course.


Get the look: dress c/o / heels c/o /heart sapphire ring
I truly hope that you have an absolutely fabulous Valentine's day whether that's with the love of your life ( or little loves of your life) or whether that's with some lovely girlfriends that you choose to have a darling little tea party with too! Valentine's day can be fun and wonderful no matter who you're celebrating it with!