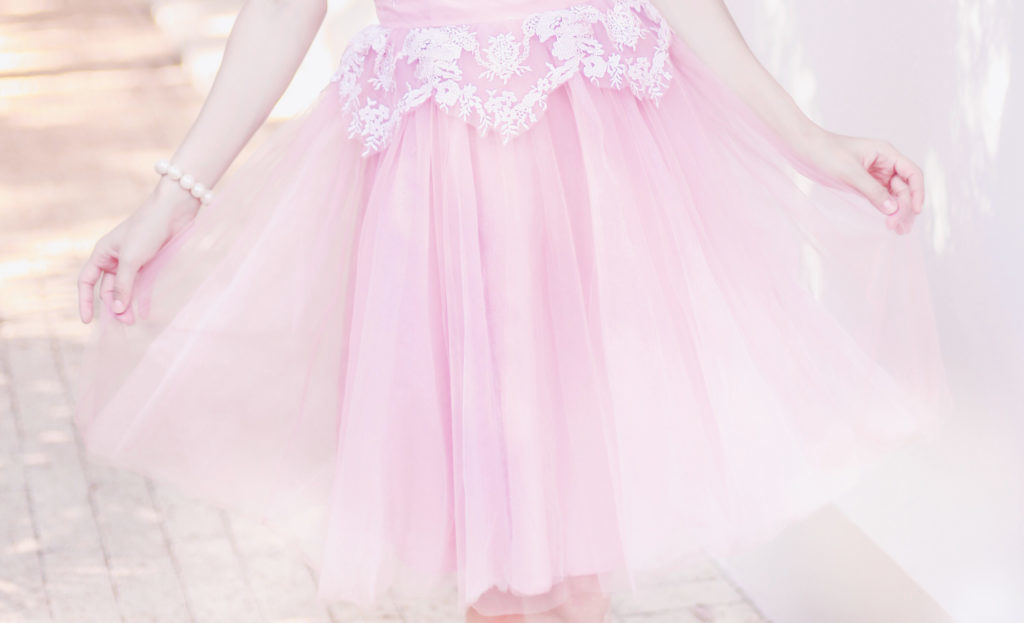 How To Avoid Regret When Shopping Online
I've had many ups and downs when it comes to shopping online and because of this fact it led me to develop a strategy to make shopping online more pleasant & to share with you how to avoid regret when shopping online, as well.
Let's be honest, who doesn't enjoy a little shopping now and then? It can be therapeutic, rewarding, exciting and I am always down for any of those things!
The last thing you want is to be disappointed when your shopping or upset with items that you've bought.
This can't always be prevented but I have a little strategy that helps me and I am 100% SURE it'll will help you just as much. By following a few simple steps you can be sure that happier online shopping days will be in your near future.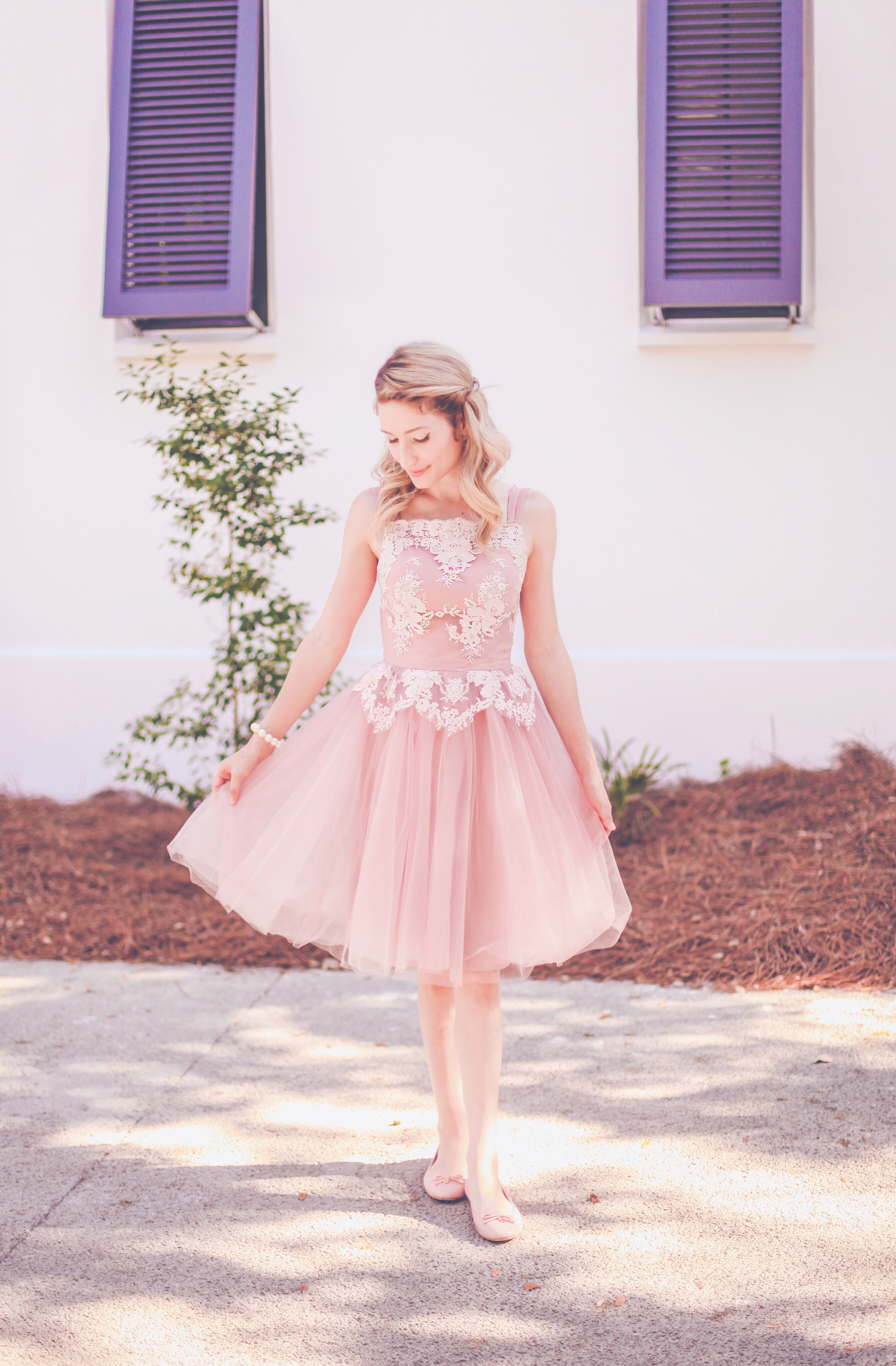 I've talked with countless women before about the concerns that come with shopping online and I'm definitely not alone with the problems i've had!
What kinds of issues are we all experiencing?  (you might be wondering if you haven't already discovered them for yourself).
The issues commonly run into with online shopping for women is definitely issues with sizing, quality, and how the item actually measures up in person.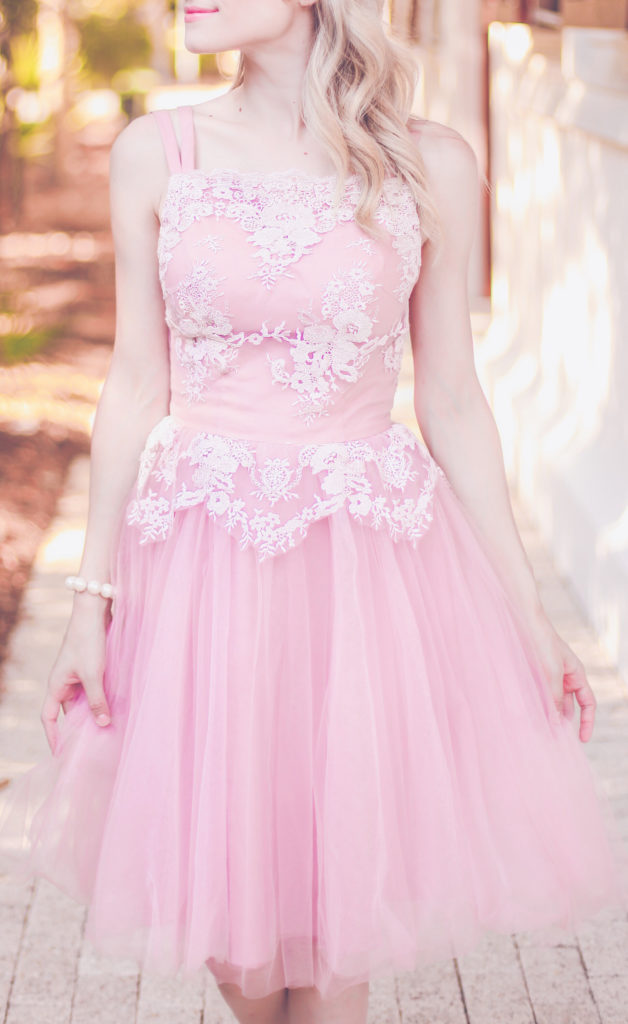 The last issue mentioned is one I know oh so well.
For some time I had been eyeing down this gorgeous Kate Spade New York Maise handbag in a shade of pink and decided to just pull the trigger and buy it.
I ordered it from Tradesy so if I had any issues with the purse once it arrived I wouldn't have the same returns process that you would normally have by shopping directly through Kate Spade.
I go to Tradesy to find different colors for bags that aren't in for the season because I don't like to follow along with what's currently in, I like to shop for what I LOVE all year round! And that's where the problem came from.
I picked this bag in a shade of pink, Cabernet pink to be exact. It wasn't a soft pastel pink but from the photo it didn't look like an orange/red pink either. It looked like a popping shade of pink and that's exactly what I wanted.
The day finally comes when the bag arrives and of course I was EXTREMELY disappointed to find the bag more like an orange/red color. It practically missed any hue of pink in it.
Immediately I headed back to Tradesy.com to see how fast I can send it back. Unfortunately I found out that the bag can only be returned for store credit which wasn't favorable for me.
I was stuck with a bag that I would never take out to wear because the color wasn't one I liked and I absolutely didn't LOVE it!
The biggest issue here was the photos for me. They displayed a pink that I really did like but when the bag arrived it wasn't at all the shade they had in the photos *sad face*.
Concerns like these are totally valid but you don't have to let them hold you back from doing your shopping. After all, us ladies really look forward to getting that shopping time in when we can.
How wonderful is it when we get something that we truly LOVE? It feels like the greatest doesn't it?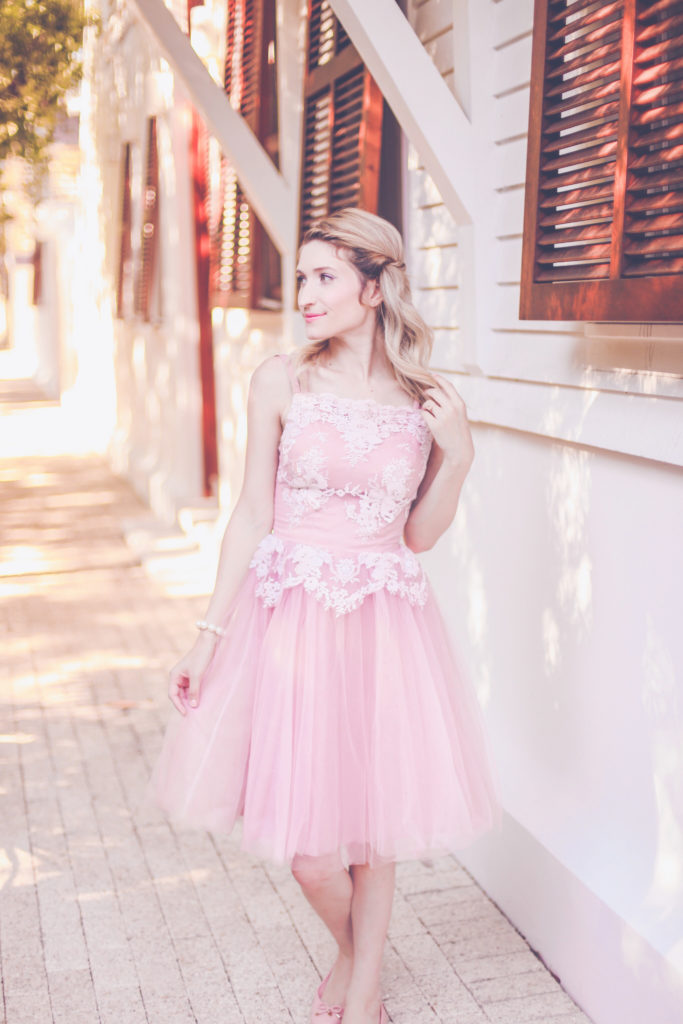 Online shopping can save you time and be much easier in some ways. I prefer it over going out to only face crowds, sometimes too pushy of salespeople and the never ending search through racks of clothing. All of this just to find something that suits YOU best.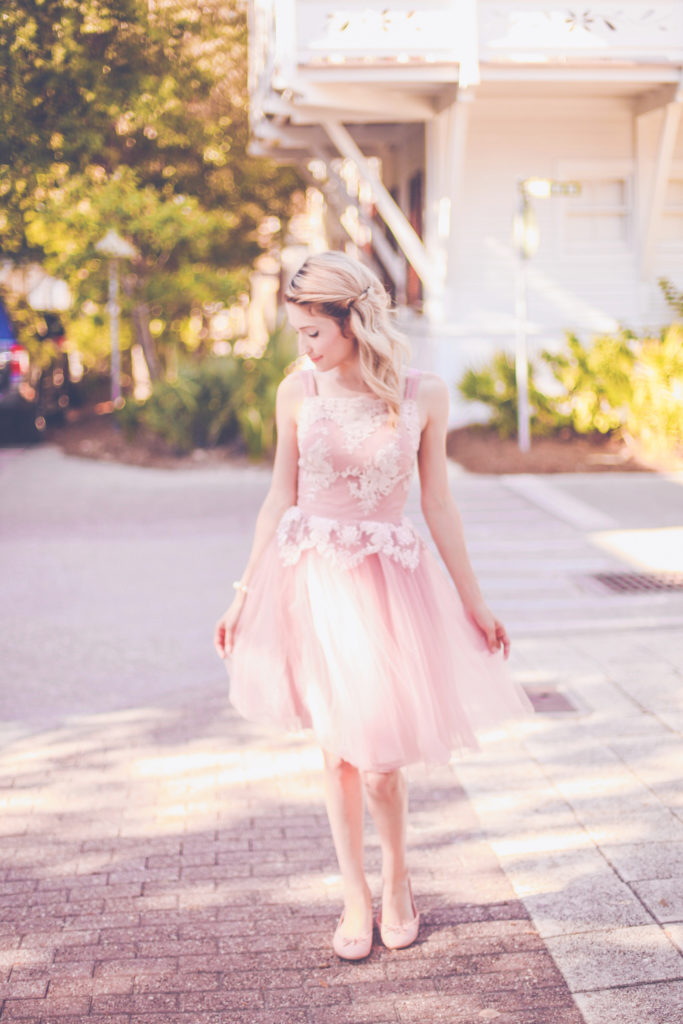 I am such a candidate for shopping online because it allows me to expand my search wayyyyy further than I can in person. This ability helps me find those darling pieces that are totally me!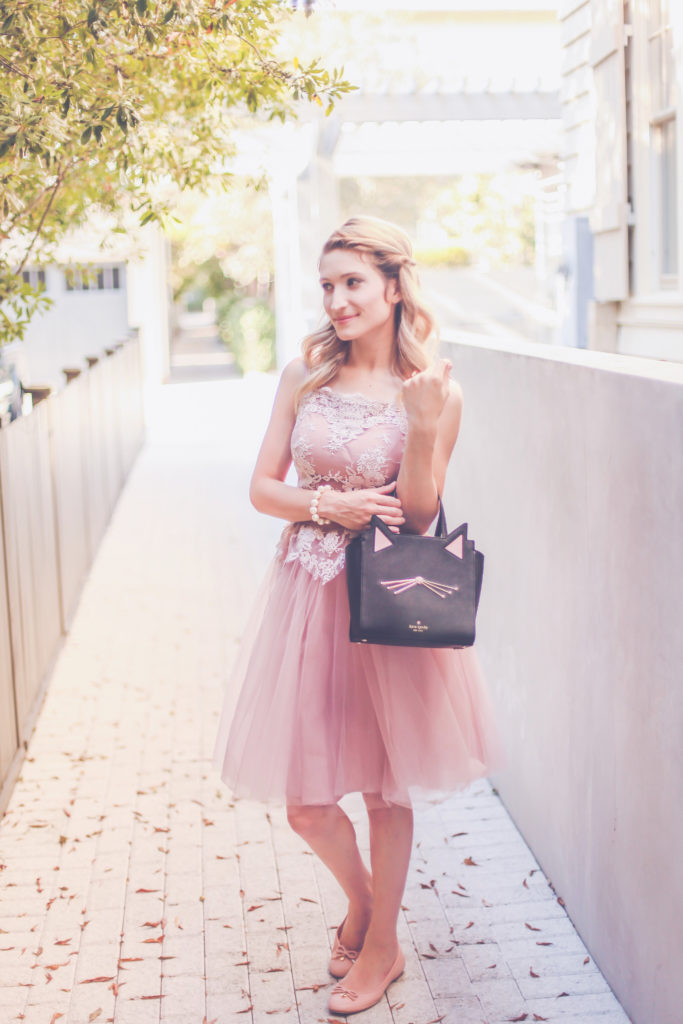 So here's what I suggest you do to insure some happiness involved with your shopping.
♥
Check Sizing
So if you're looking at purchasing dresses, skirts, blouses, shoes or practically anything you need to put on, you must look at each individual sizing guidelines!  This includes checking each shop/websites sizing to make sure it'll fit you.
Sometimes we get too comfortable thinking our size at one shop will be universal at all places and that couldn't be more wrong!
For example, I like to order some of my dresses from Asian brands and when doing so I know that I definitely need to size up a few sizes because more than often their clothes are way too small!
♥
Read Those Reviews!
Seriously, don't skip this step next time you're doing your online shopping! This will help you so incredibly much because you can get exact details on the piece your wanting to buy!
I find it so helpful to know whether or not the sizing is off, the colors match the photos online and how well the quality is, and by checking the reviews before you buy you can be more sure of what you're buying.
Depending on which store your buying from, you can get so many details from people that left reviews. For example, their size and age information which can be very helpful.
I also LOVE when reviewers take their own photos of the items they bought that way I am even more informed as to what I can expect from the item I'm looking to buy.
♥
Check the websites social media
This may seem a bit out of the way but you won't regret it! When I'm looking for gorgeous dresses online I want to see how they look in "real-life" so I go to their instagram page and check out the tagged photos.
Here you'll see so many girlies from all over possibly wearing the dress you want and you can get an idea if it's something that you'll really love or not.
♥ Do a good ole Google search
If you're still unsure about what you're buying after the previous steps, let Google help!
This is another great way to get some real info and photos on the piece you're looking to buy.
Just like my own scenario with ordering the purse that color didn't match the stock photo, Google could have helped me avoid this!
How? In the details for the listing of the purse it told me that the color of the bag was a Cabernet Pink, taking that info to google and doing a photo search could have helped me find more photos of the true color of this bag.
You wouldn't want to just type in " Cabernet Pink" though. Instead you would Google search " Kate Spade Cedar Street Maise Cabernet Pink" or some other similar variation of that.
That way you're searching for Kate Spade's version of what Cabernet Pink looks like and not just the internet's version of Cabernet Pink.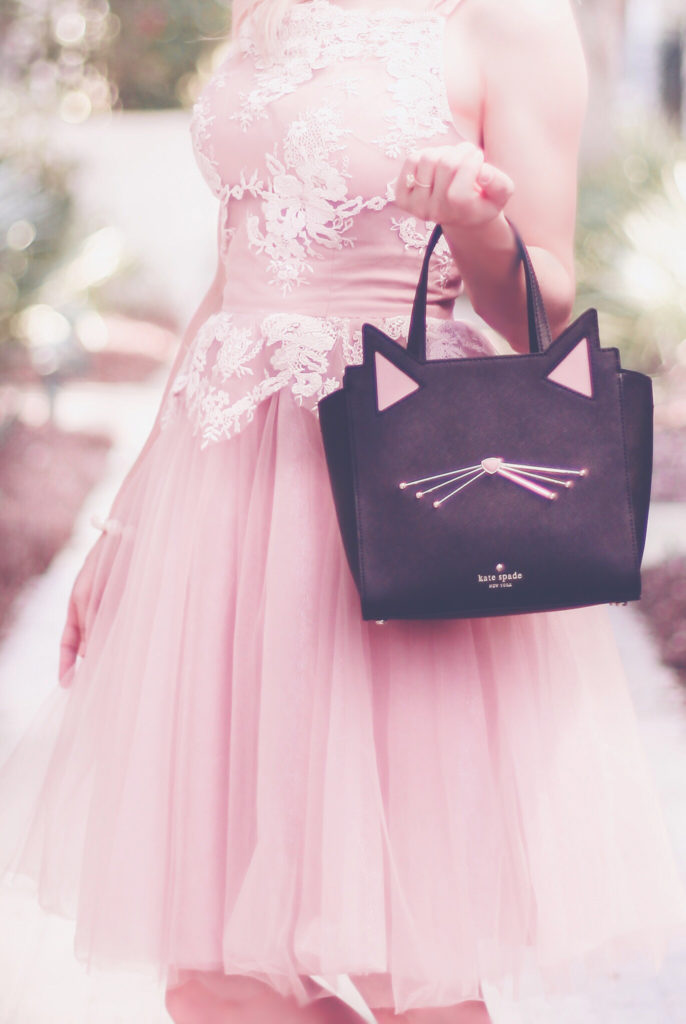 There are also plenty of blogs that make it their sole purpose to save you from making purchases that you'll regret later.
For example, here on my blog I have the Purse Diaries, which I made to give as many details and photos as possible for bags I've bought to help other ladies be more sure of what they're buying!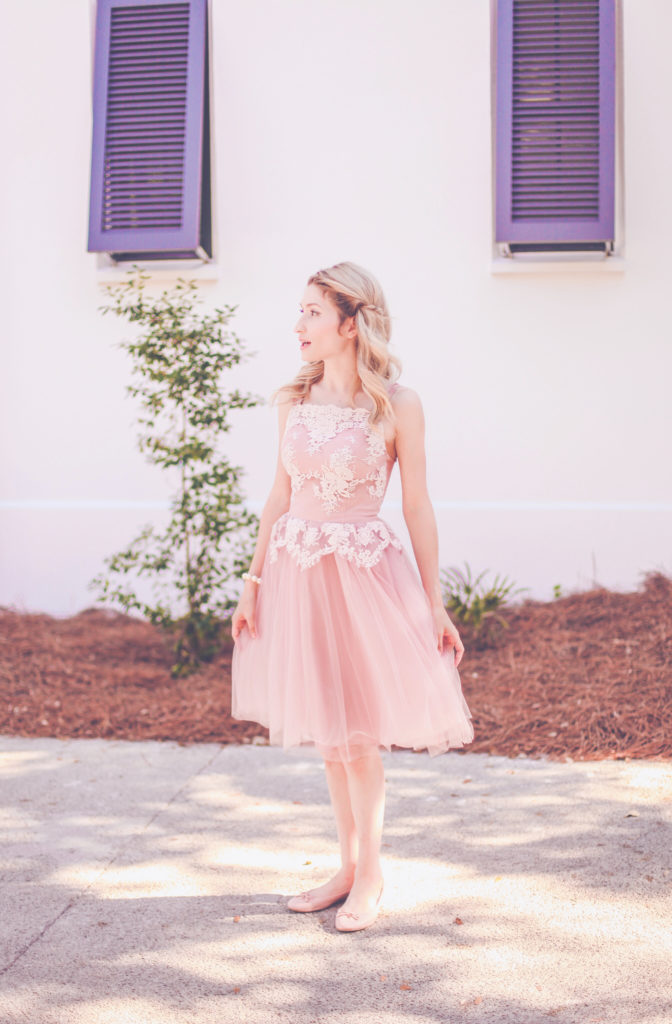 Get the look: dress c/o / ballet flats /  bag 
That's it in a nutshell and Trust me! Once you start utilizing these steps it'll save you so so so much regret and give you so many more happy mail days!