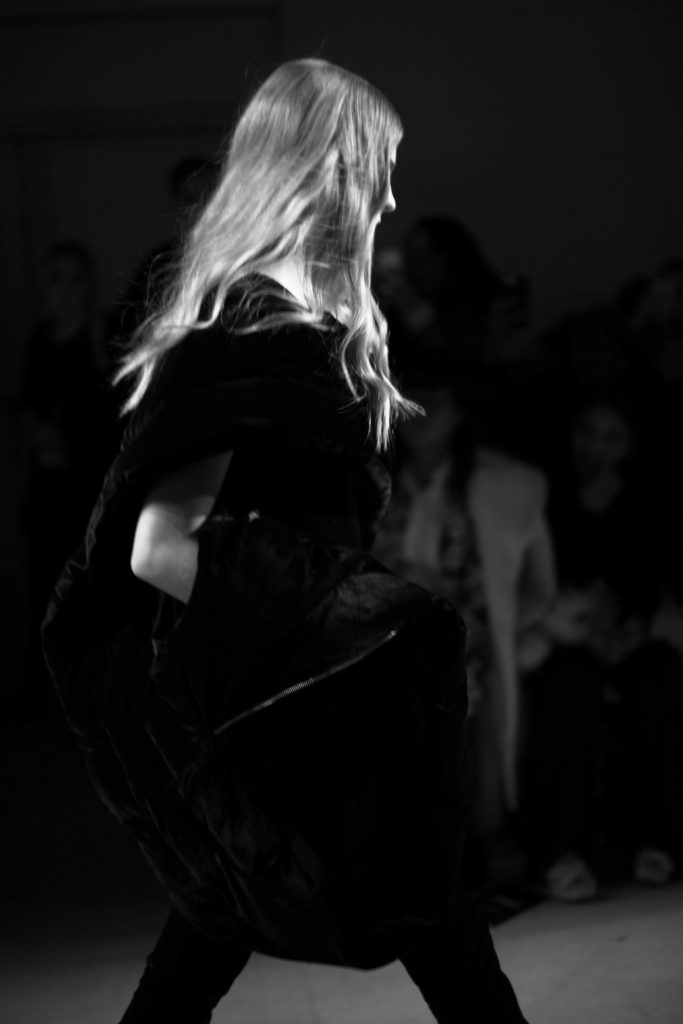 All of the craziness has calmed down for me and it is finally time for me to share with you my coverage of NYFW 17!
The first show was Hakkan Akkaya at NYFW 17
This was my first New York Fashion Week show EVER and it truly was an unforgettable experience.
I didn't anticipate how long it would take to get from place to place in New York City, so I was running a bit late to the show.
Luckily I still had time to get in and find my seat but I didn't have time to check out all of the cool lounges that I walked by on my way into the show.
There was so much to take in all around me and this was before the fashion show even began! I found myself very entertained right away.
Fashion bloggers filled the room in faux fur coats, the latest trends featuring the 70's style and some actually chose to wear sunglasses in this dark room.. I found that detail very interesting lol.
Most were dressed in dark colors and that's pretty typical for winter, especially in New York, but I stuck out like a sore thumb.
What I Wore
While every one mostly wore black, I wore a bright blue Chi Chi london dress.
Are you surprised? lol
This dress was adorned by pink embroided flowers & I chose to pair it with a white faux fur coat from Eliza J Dresses.
For my shoes I went with pale-pink pointed toes that also had ankle straps.
My bag was my go-to Kate Spade New York baby pink Harmony, because I needed something that could hold my professional camera, lenses and all of my necessities.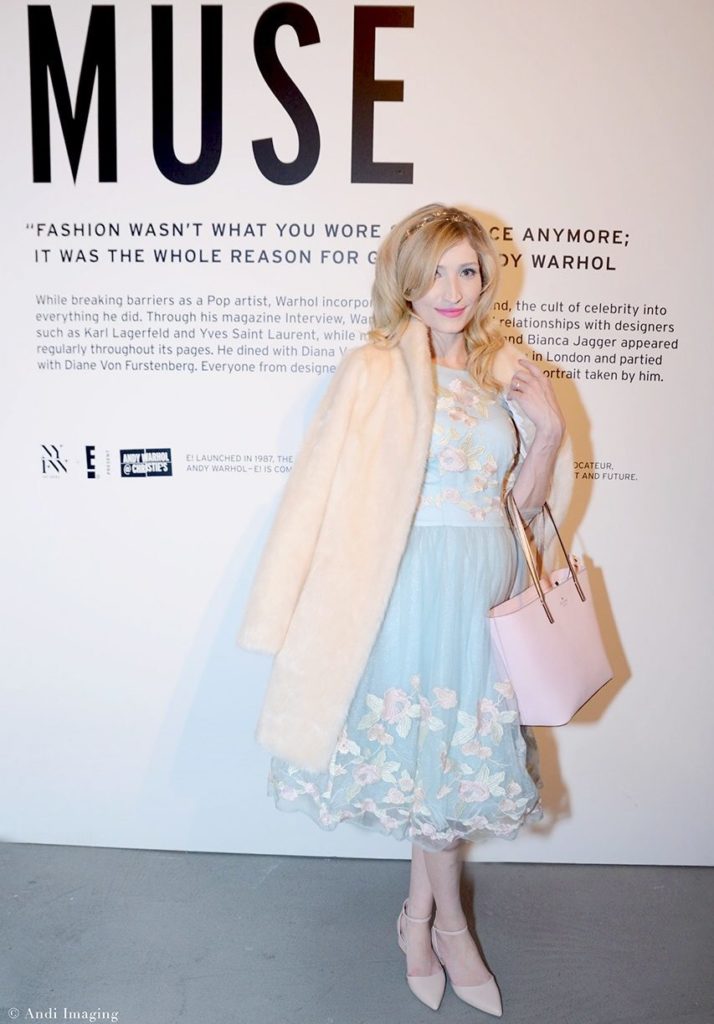 shop my look : Dress // Coat // Bag // Shoes   Photo by Andi.Imaging
So here I was dressed in bright blue with hints of pink, enjoying the atmosphere that was full of energetic music and fashionable people all awaiting what would very soon walk the runway in front of us..
The Show
I was full of anticipation and at the same time had no idea when the show would start lol But to my surprise the lights instantly got even darker and the music suddenly changed and we all knew the show was ready to begin.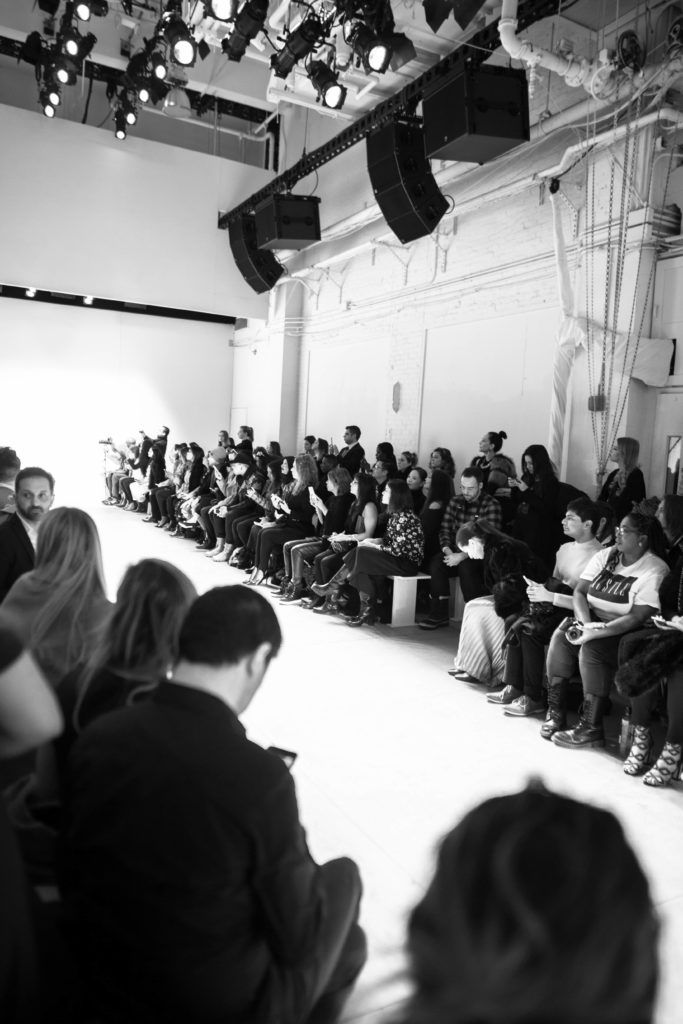 The room was set up in such a way that the models would begin in one place, walk down the runway and then turn and walk down different runways all around the room so that everyone had a chance to see them.
Trying to get the best shots of the chic & edgy designs that strutted down the runway was a challenge.
I  wanted to really take in the looks and be able to photoshoot them at the same time, but there wasn't enough time for that.
Luckily, I was able to get photos of some looks and catch the details of others.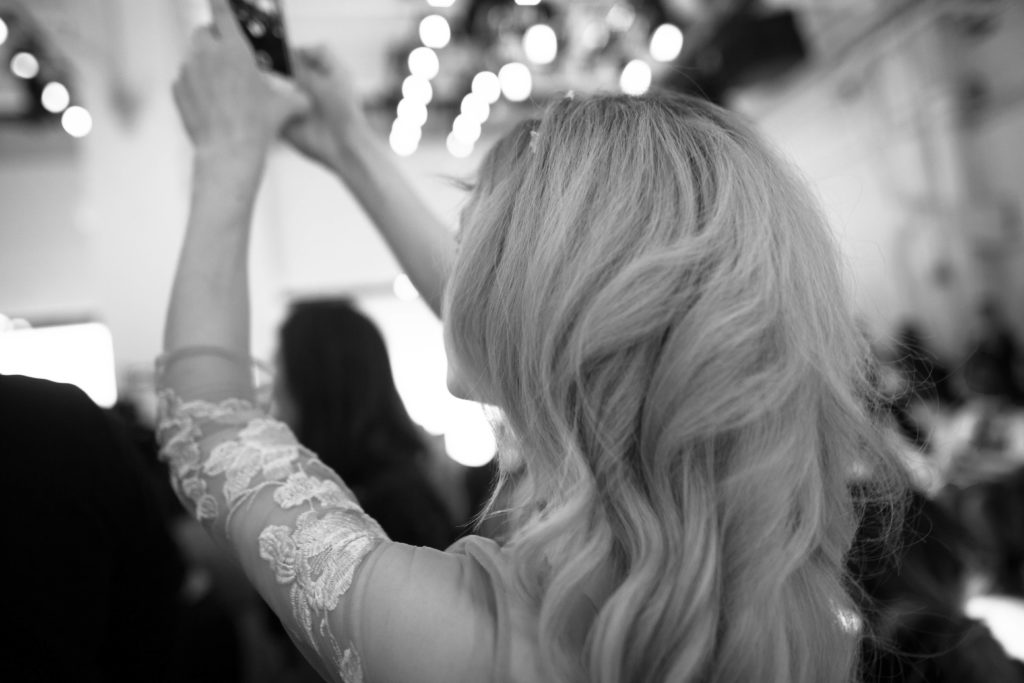 What I was Loving
You know I love color, especially pink, so the very darkness of the designs I wasn't too crazy about however there were details that I adored!
There were sparkles, frills, furs, & off-the-shoulder looks in these designs and you know I love that!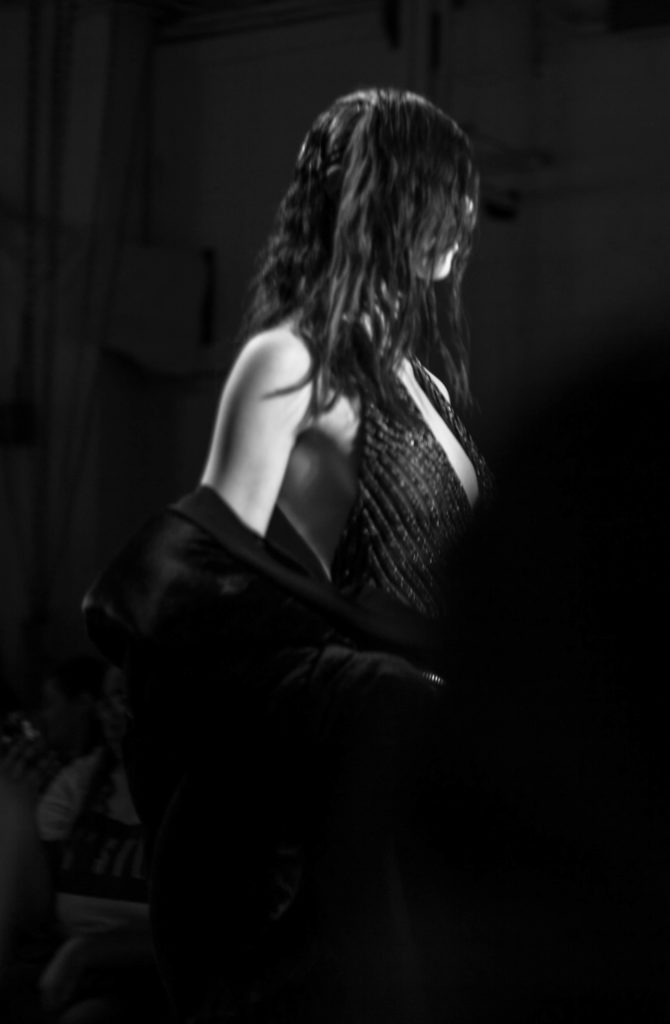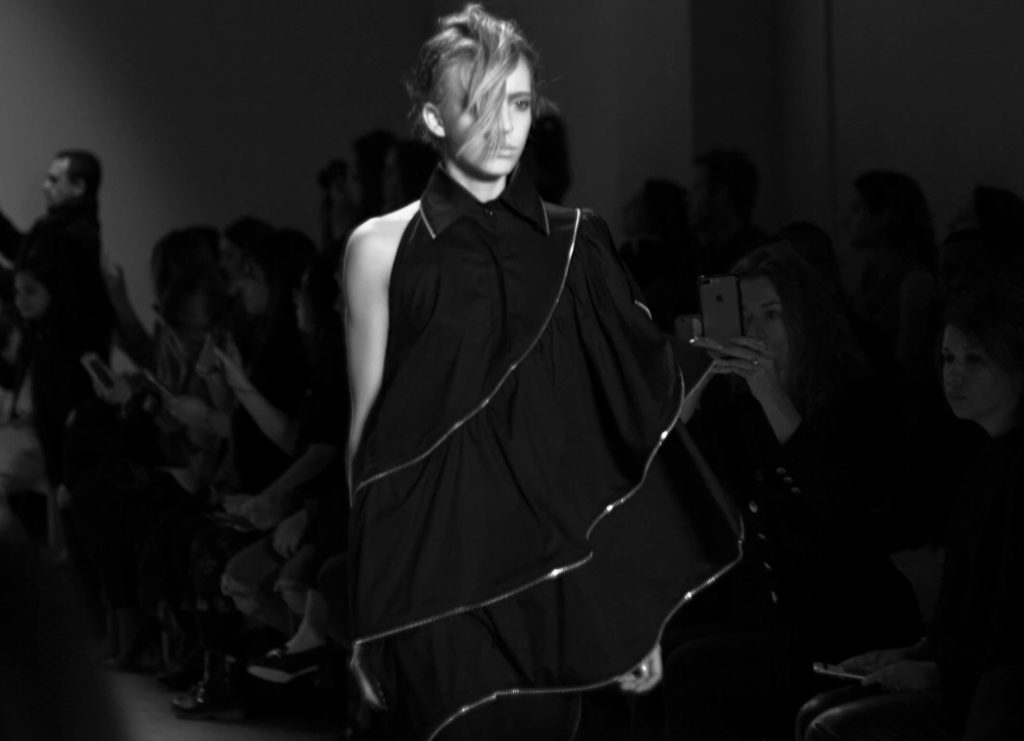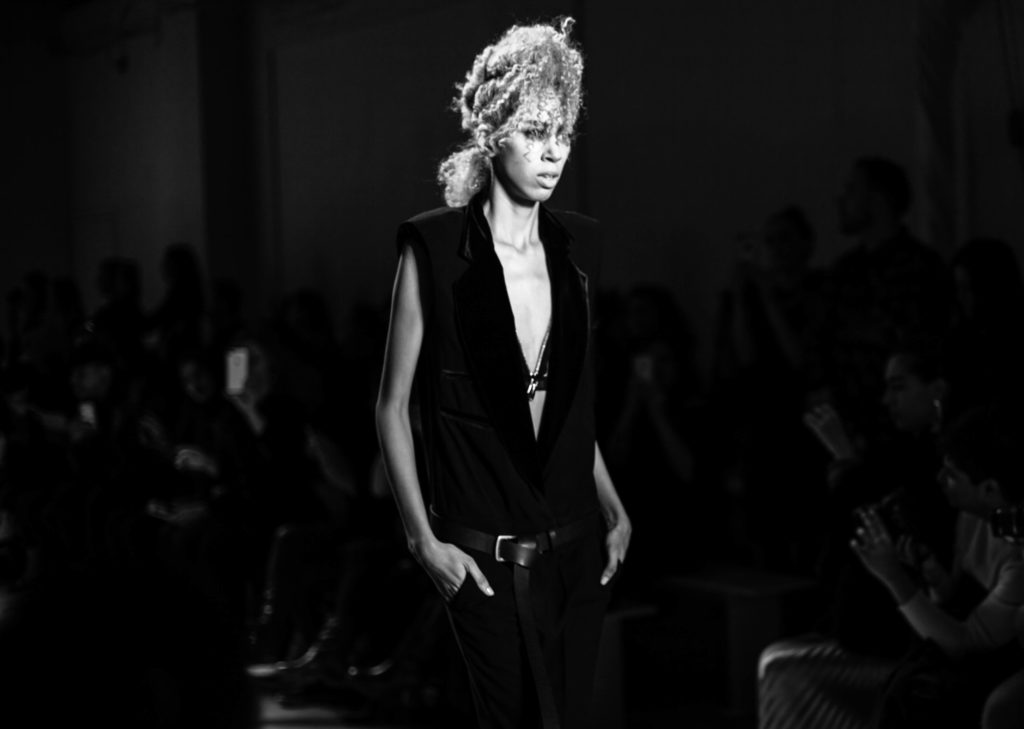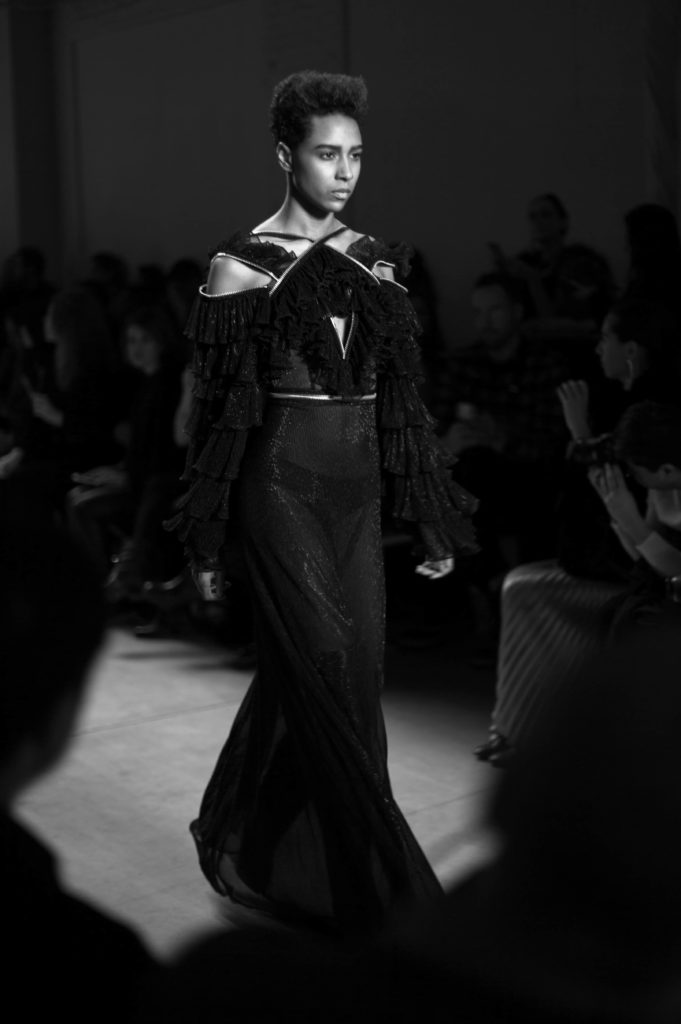 There's so much more to the fashion shows than just the designs themselves.
There's a theme that the designer creates, typically related to current events.
Hakan Akkaya, through these designs, shows that women can be feminine yet bold and empowering and I love every single bit of that fashion statement.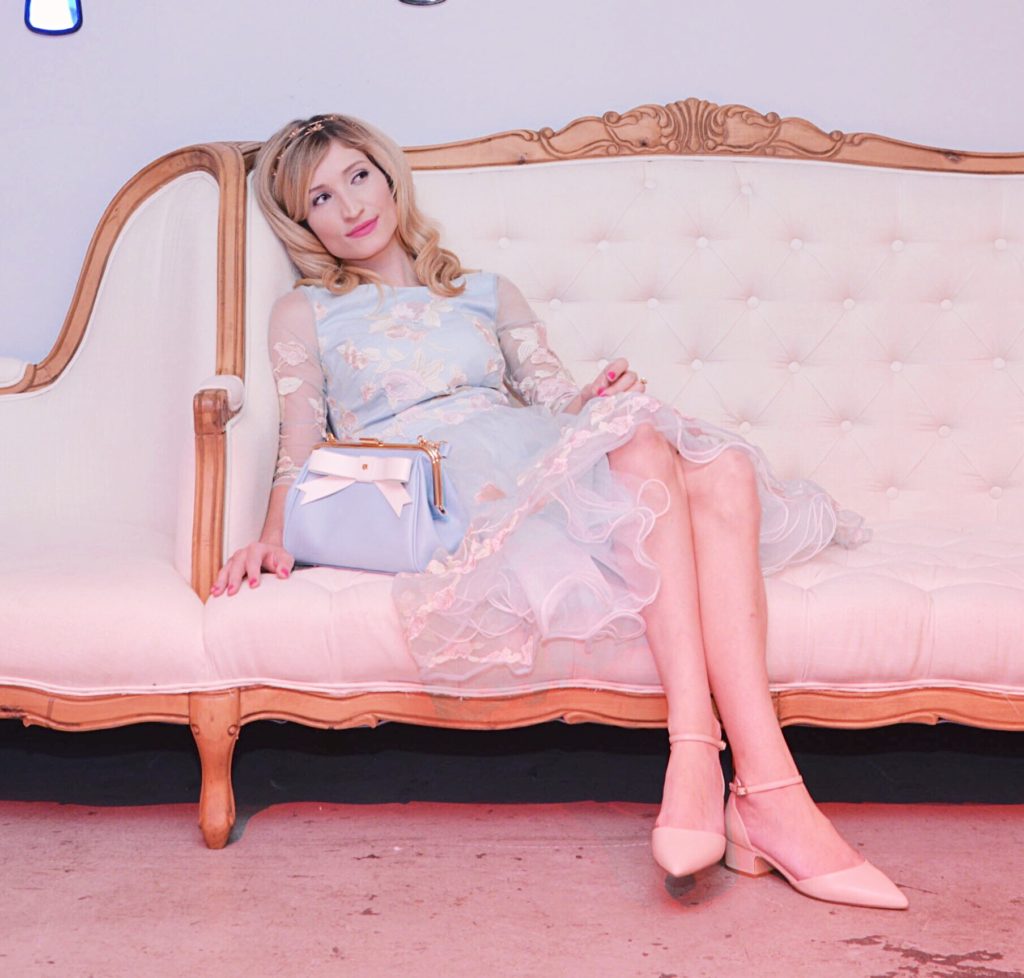 This show truly was such a thrilling experience and one that I am beyond thankful for having the opportunity to attend & to share with you as well.