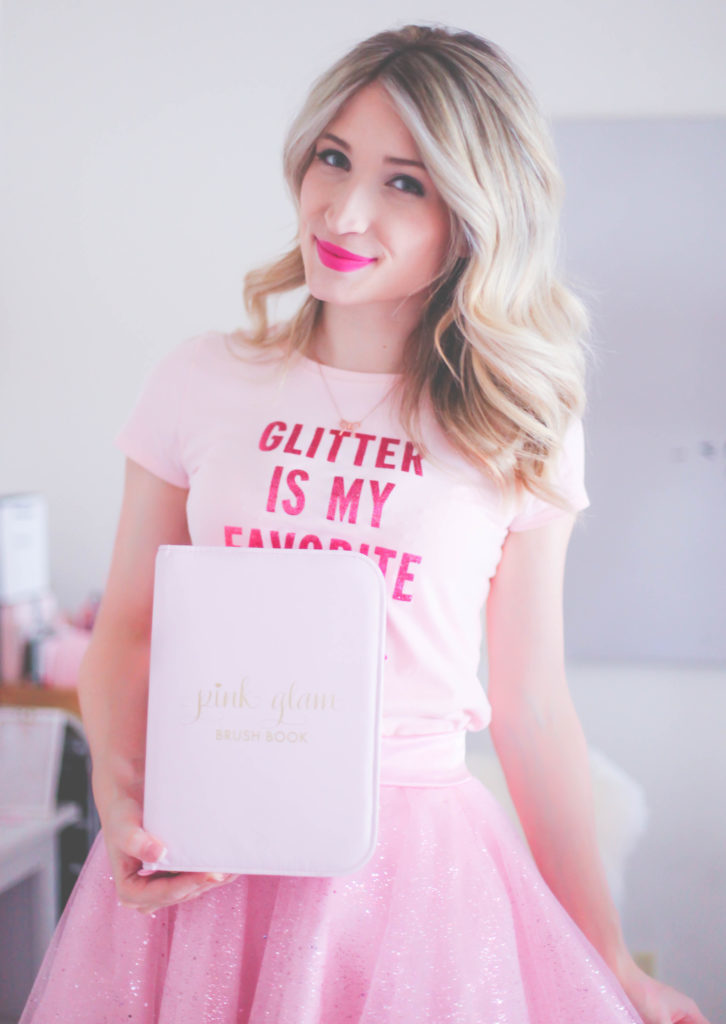 I'm a tad bit obsessed with all things pink, gold, tulle, and glitter if you haven't noticed and when it comes to makeup I have the most beautiful brushes ever and they just so happen to be my go tos for the best & girly beauty brushes.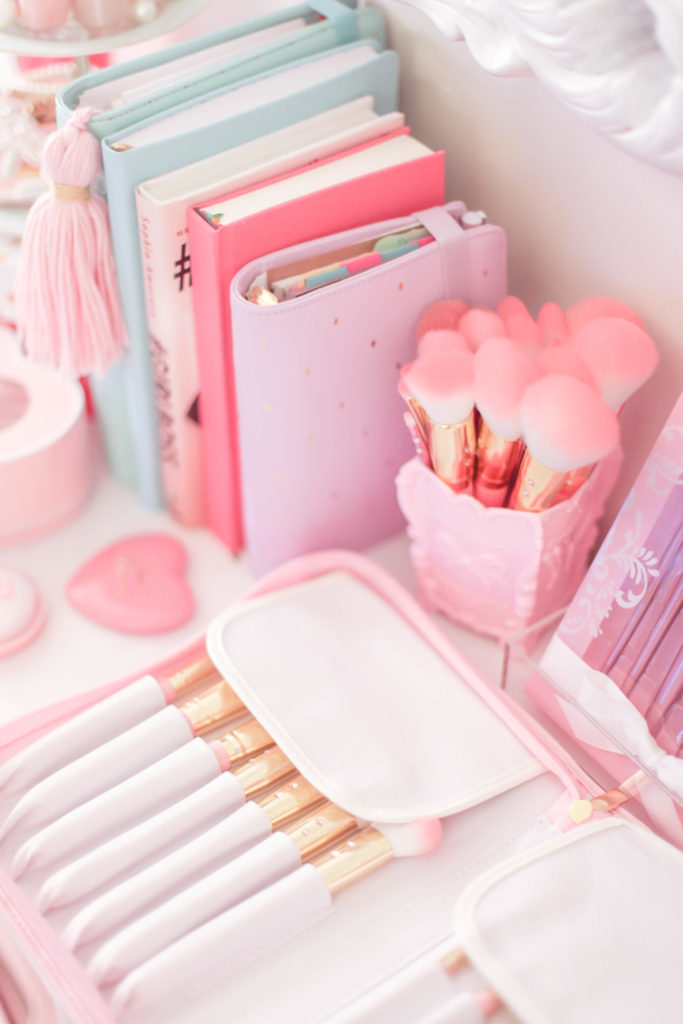 Theses particular brushes come from none other than slmissglam, a gorgeous and you guessed it, glam beauty shop!!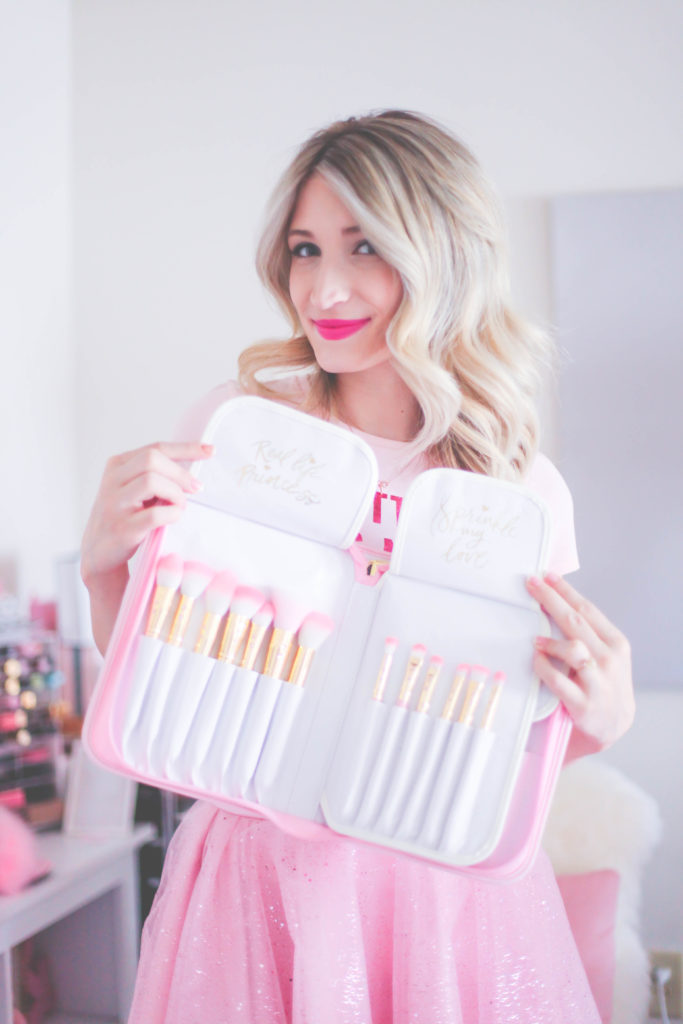 Now you can find these brushes sold individually but I got them as a complete set in my slmissglam brush book in the pink version, of course!! You can also purchase the full set in white as well.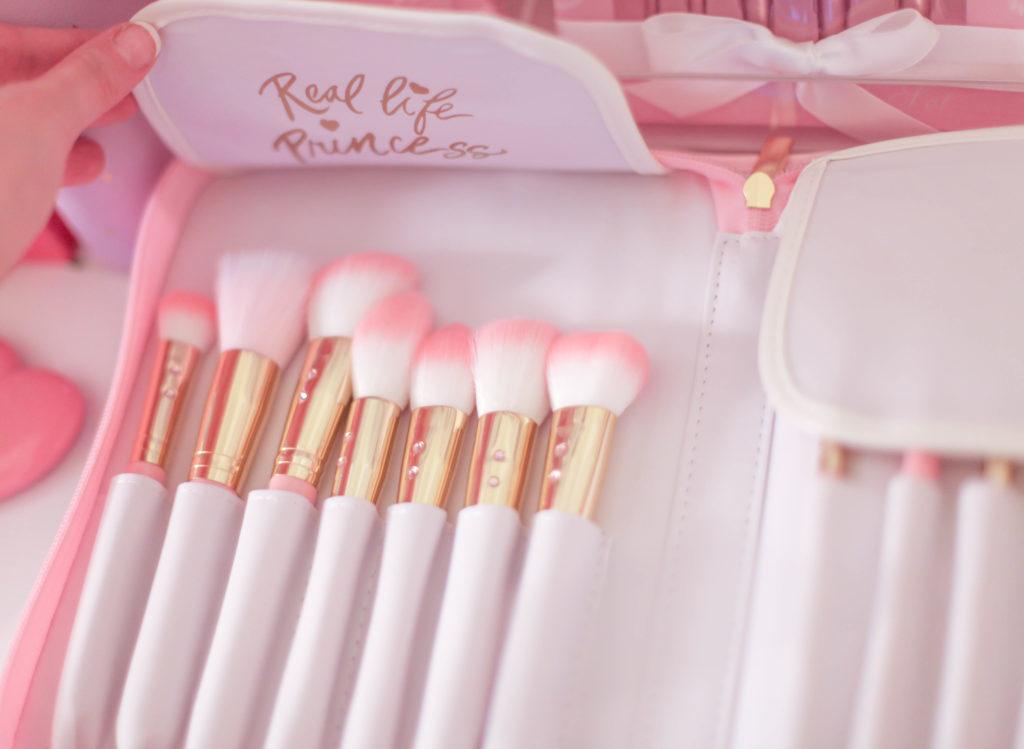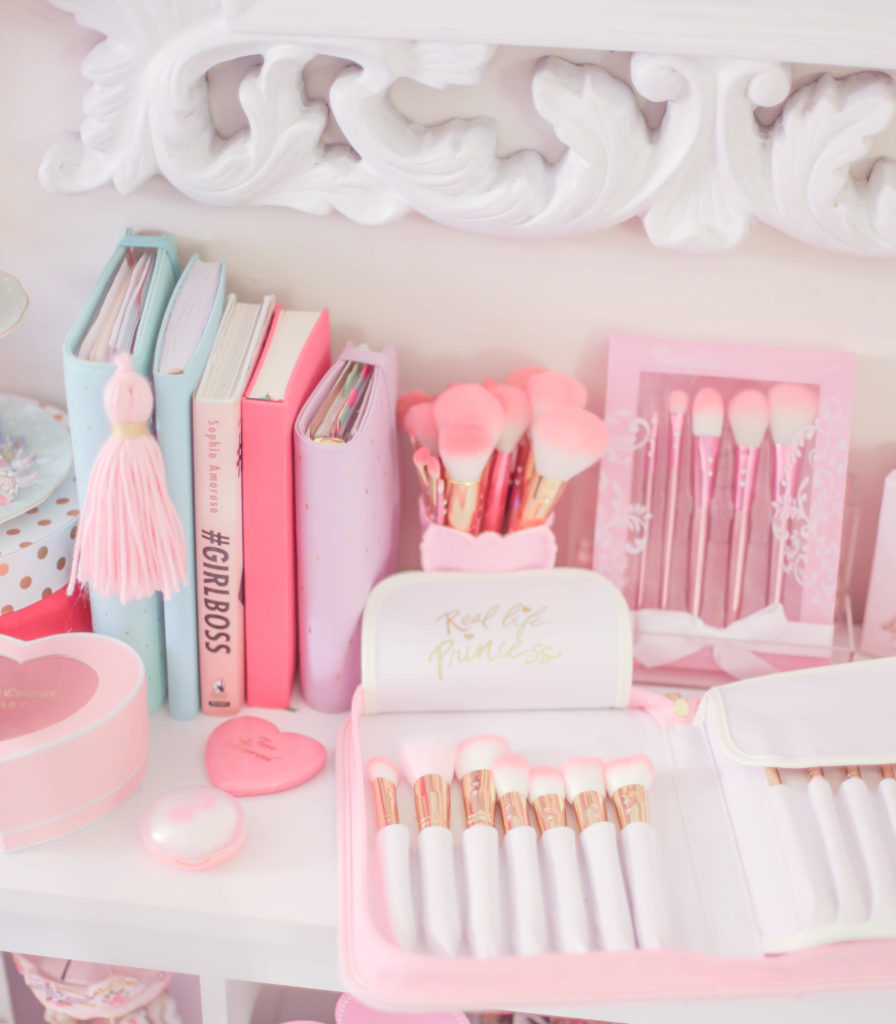 Every single brush you could need comes in this book and they're also embellished with darling little crystals which makes my sparkly loving heart jump for joy!!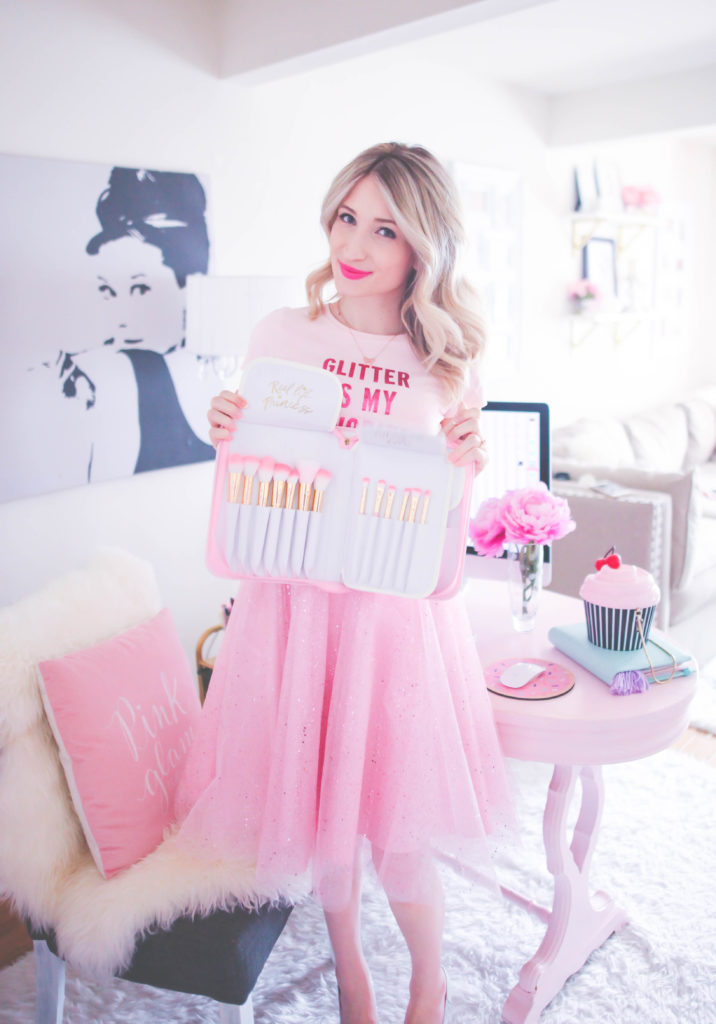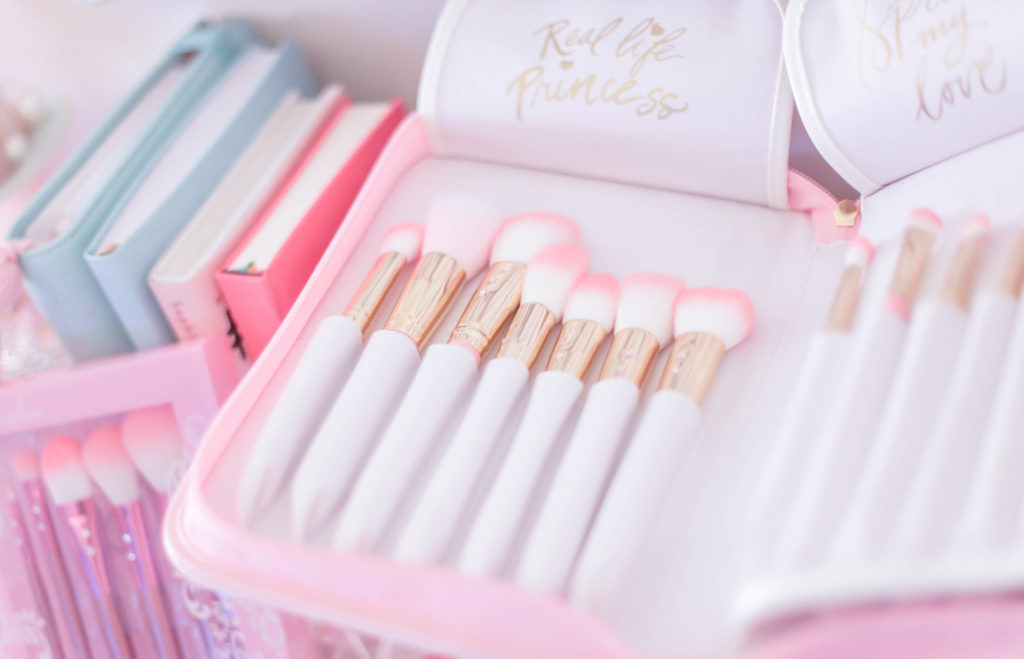 The brush book is perfect for those wanting the ultimate girly makeup brush collection and with the desire to take them all nice and neat wherever you would like.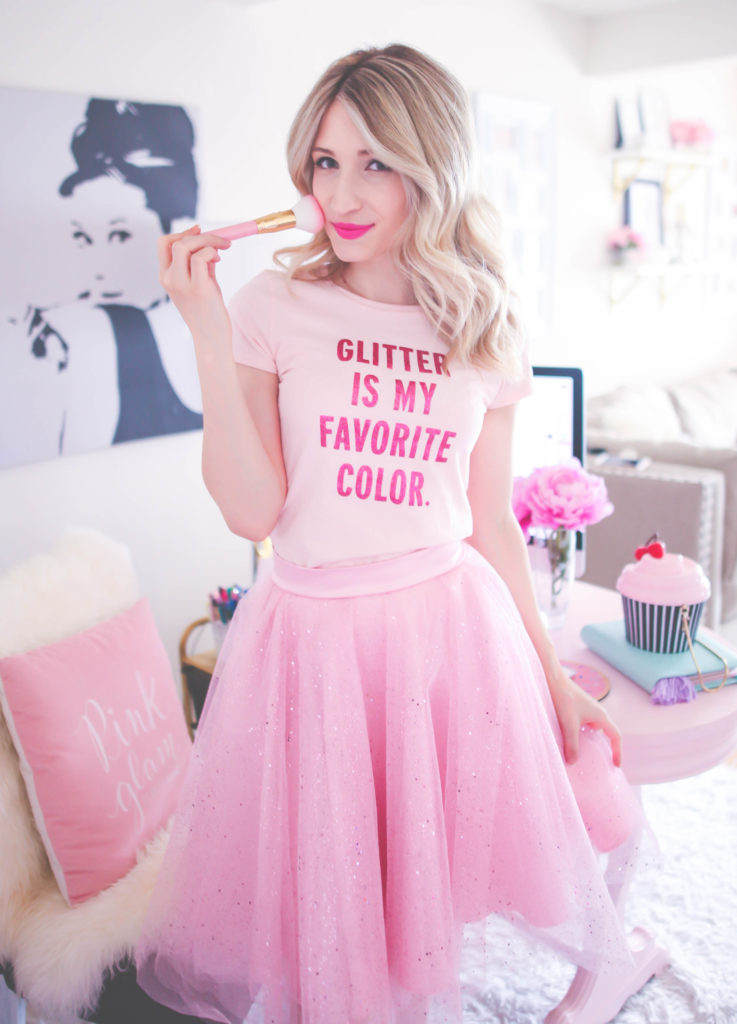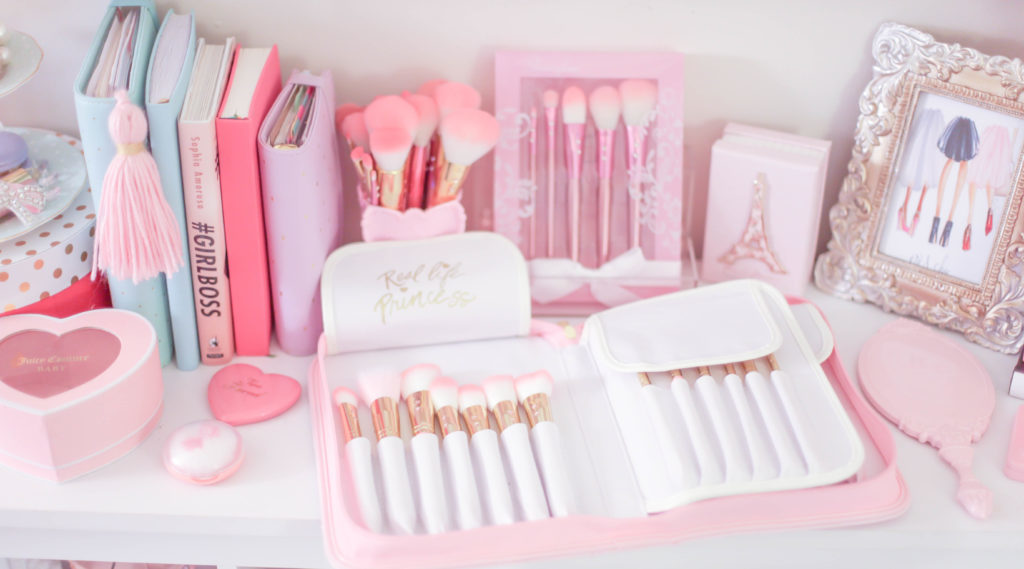 What I also love about the brush book is the adorable slmissglam sayings inside such as, "real life princess"  and "sprinkle my love" which were totally made for me!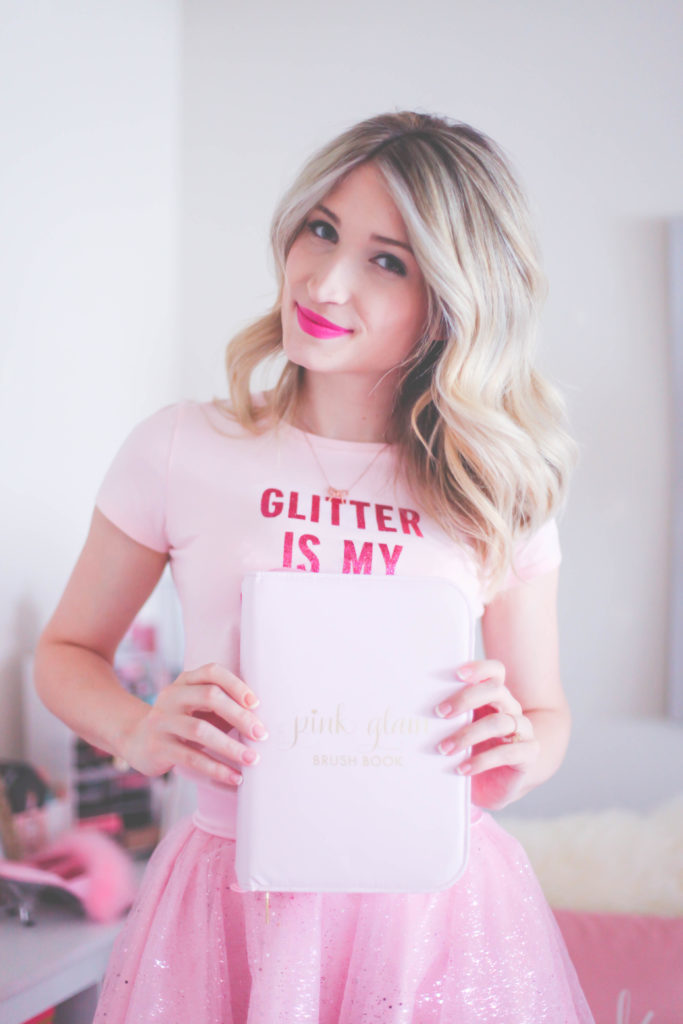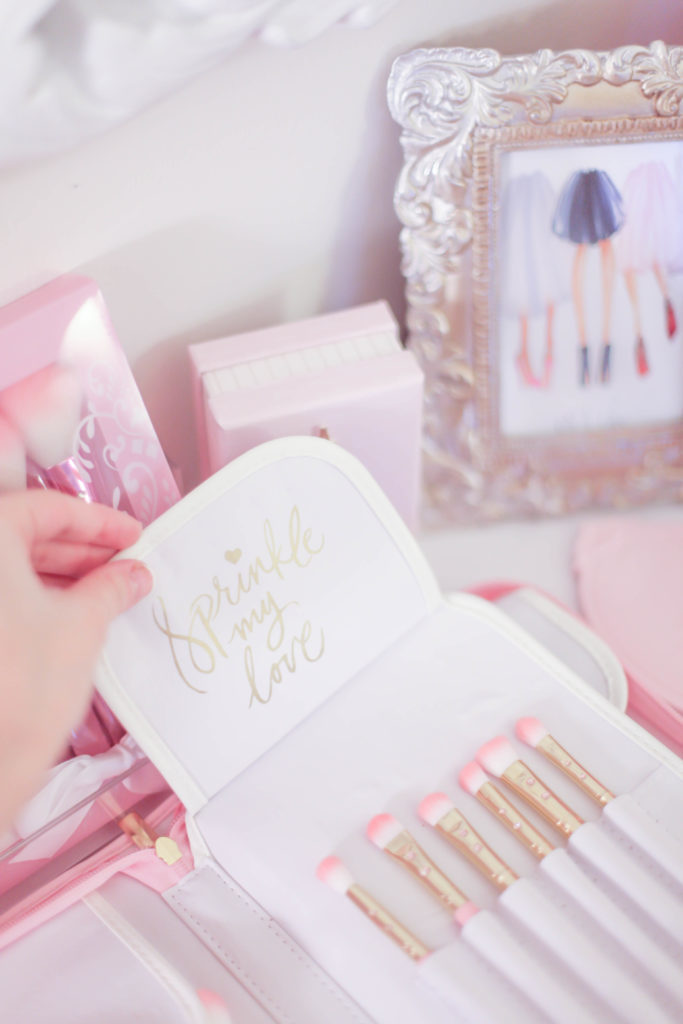 Get the look: brushes / top / skirt / heart sapphire ring
These darling brushes are without a doubt my go-tos when it comes time for getting all dolled up and I couldn't love them or recommend them more!!! I mean seriously how lovely are they???