Hi ladies!
It's officially that time of year again! Thanksgiving is just right around the corner and people are already getting their Christmas shopping done and out of the way!
Now I am not quite that organized at this point but I do have my first gift guide of the year ready and lined up for you and it has me oh so excited if you can't already tell!!
Today I am sharing 20 cute gift ideas that are all under $50! Doesn't that sound absolutely fabulous?! They also happen to be Kate Spade, which happens to be only my most favorite brand ever!!! Her stuff is just so quirky and cute and made of great quality as well! Can't go wrong there.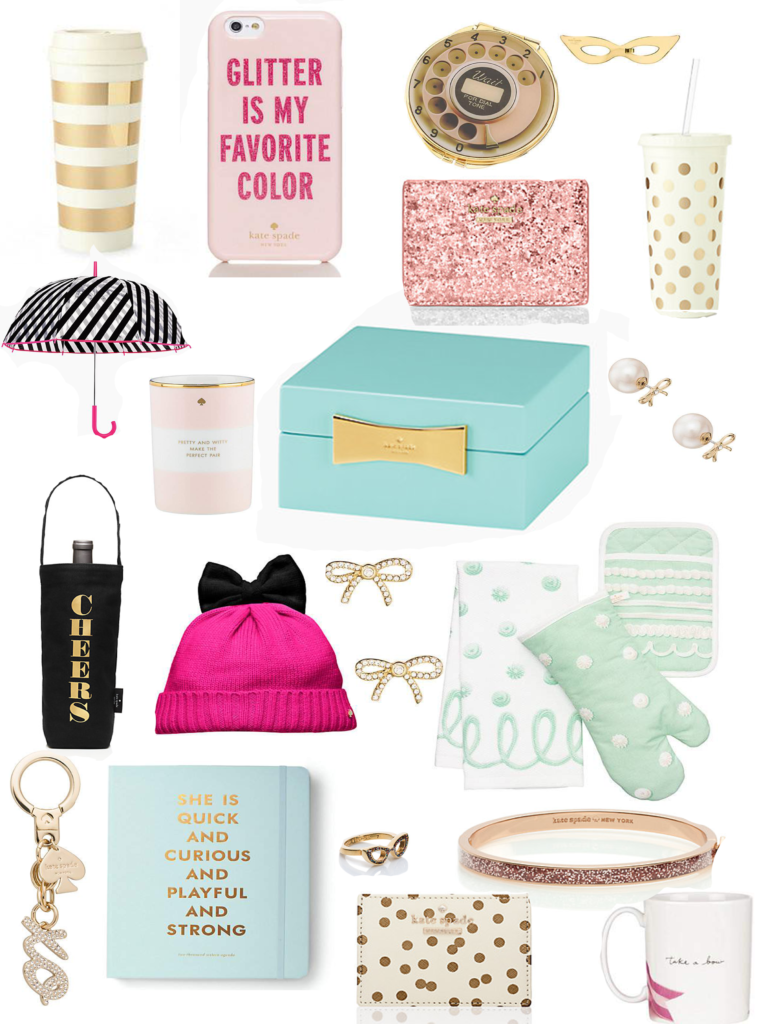 Aren't all of these just amazing and adorable? Who knew that there was this much to choose from at Kate Spade for under $50 too!! You are sure to find something whether that's a fabulous piece of jewelry, a cute household item like the icing apron set, or even something to keep that special person you're shopping for extra warm and cozy like the hot pink bow hat!
There's also a lot more if you head over to the website too choose from but I just chose my favorites to share with you.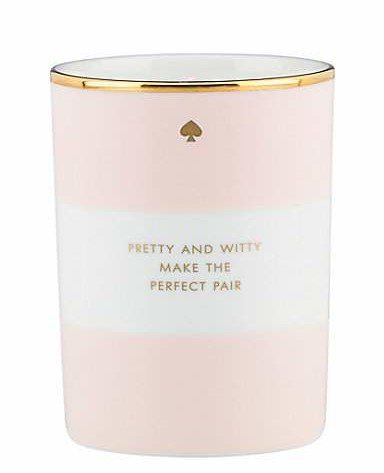 Like this darling pink & gold candle! Totally swooning over this because A) I absolutely adore candles and B) pink (specifically blush) and gold are my colors!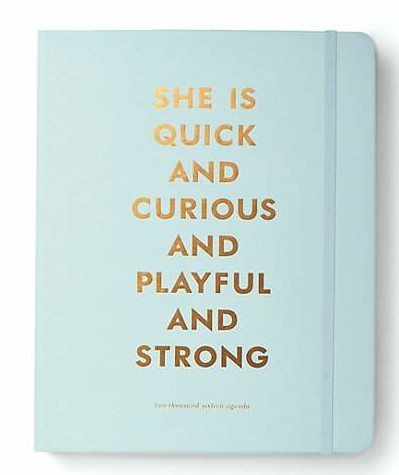 This planner is just so adorable too! Perfect for any gal in your life that just so happens to jot things down and spend a little extra time planning her colorful life on paper! I  kind of  have this bad habit of collecting planners actually lol You can ask my husband all about that. He thinks I have way too many paper goodies but gosh I just love planners and paper goods! 
And I have to just add that Kate Spade makes some of the cutest planners out there so if you have a paper/planner lover in your life too, this truly is a lovely gift for them.
Now these little glitter card holders are so fabulous! They'd make great stocking stuffers too and they come in more colors as well!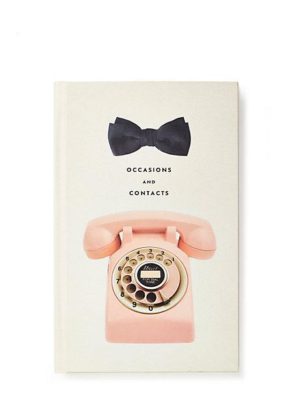 Here's another cute paper goody and isn't it just so cute?!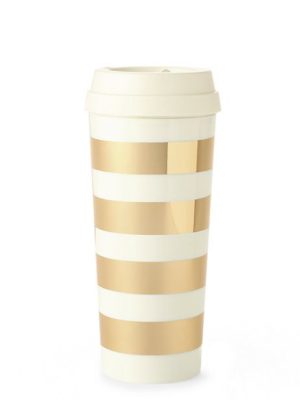 This beauty would make a great gift for any avid coffee/tea drinker and Kate Spade just so happens to have the cutest cups, mugs and tumblers around. Can you tell?!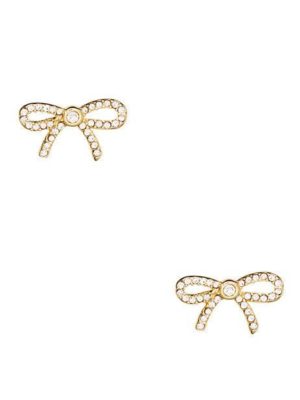 Another absolute favorite that I needed to point out to you, are the darling dainty bow earrings. They would make such a lovely gift wouldn't they?? And they're still just under $50!

Bottle Opener // Icing 3 Piece Set // Dainty Pave Bow Studs // Color Block Bow Hat// Pretty & Witty Candle// Glitter Phone Case //Bubble Umbrella // Glitter Card Holder// Wine Tote// Jewelry Box // Thermal Mug// Bow Mug // Confetti Card Holder// Glasses Ring // Gold Dots Tumble
I hope that this gift guide helps you right along in your holiday shopping this year!
I'll have many more gift guides coming within the next few weeks just in case you need more ideas for the lovely people in your  life.