A Beauty Essential For Saying Bye-Bye To Marks
This post has been sponsored by Apothederm. All options & thoughts are 100% my very own.
Being a blogger has so many perks! Especially when it comes to discovering beauty products. Recently I have come to find a cream by Apothederm that is wonderful for those of you that happen to be a mommy of little ones or suffer from stretch marks.
It's just that lovely that I have to deem it a beauty essential for saying bye-bye to marks.
My Story
Ok so let me get a bit more personal than I normally do and give you some background info as to how this topic relates to me.
I have been fortunate to have had three beautiful children and I have to tell you, I had BIG babies for a skinny girl. During my pregnancies I was ALL belly, with babies that were ounces away from weighing ten pounds. It still mystifies me!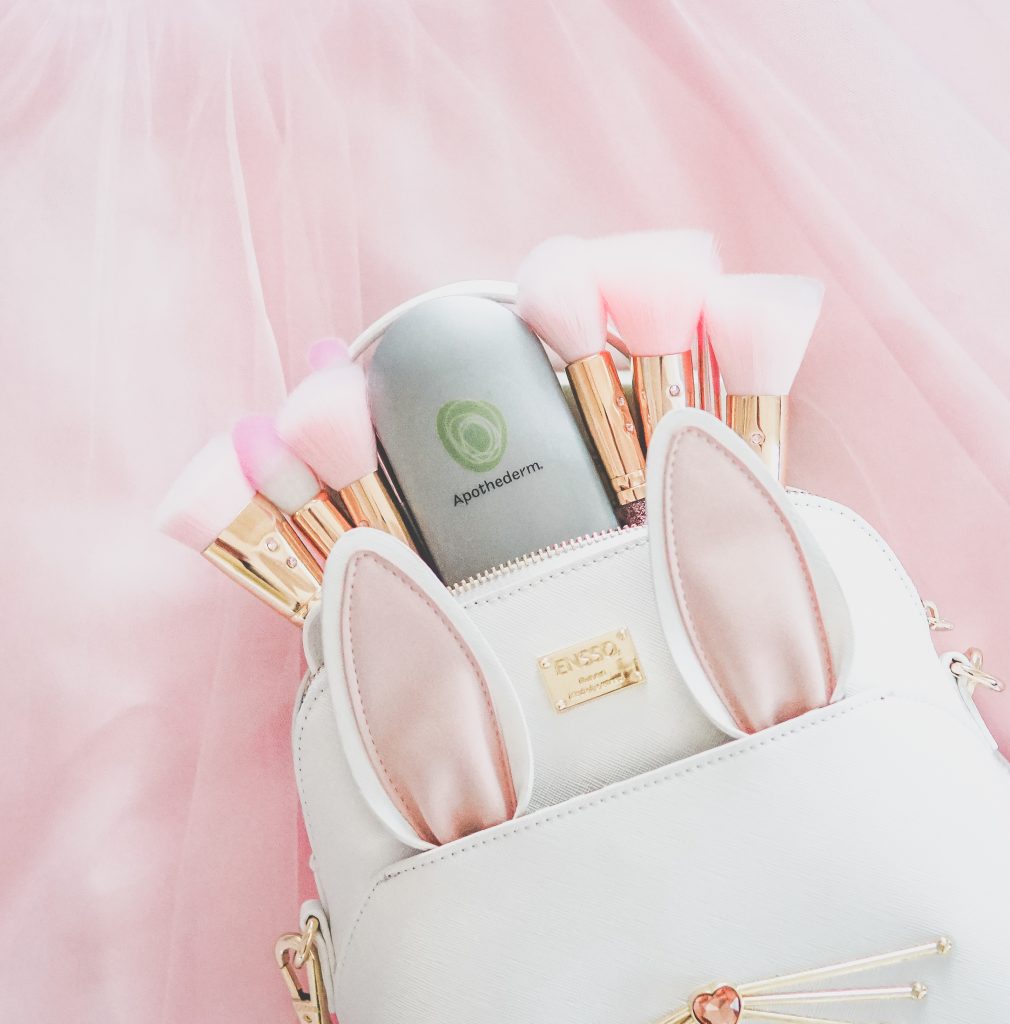 My skin was in no way ready to stretch that much for such large babies, regardless of the amount of coconut oil and cocoa butter I slathered over my belly.
The marks were inevitable for me. Some research shows that it can come down to purely just genetics. Meaning they may be difficult for you to prevent.
 I never like to bring up my insecurities in my blog posts or on social media posts. I don't want other women to think that's what they should be focusing on when it comes to themselves. I'd much rather share positivity than negativity.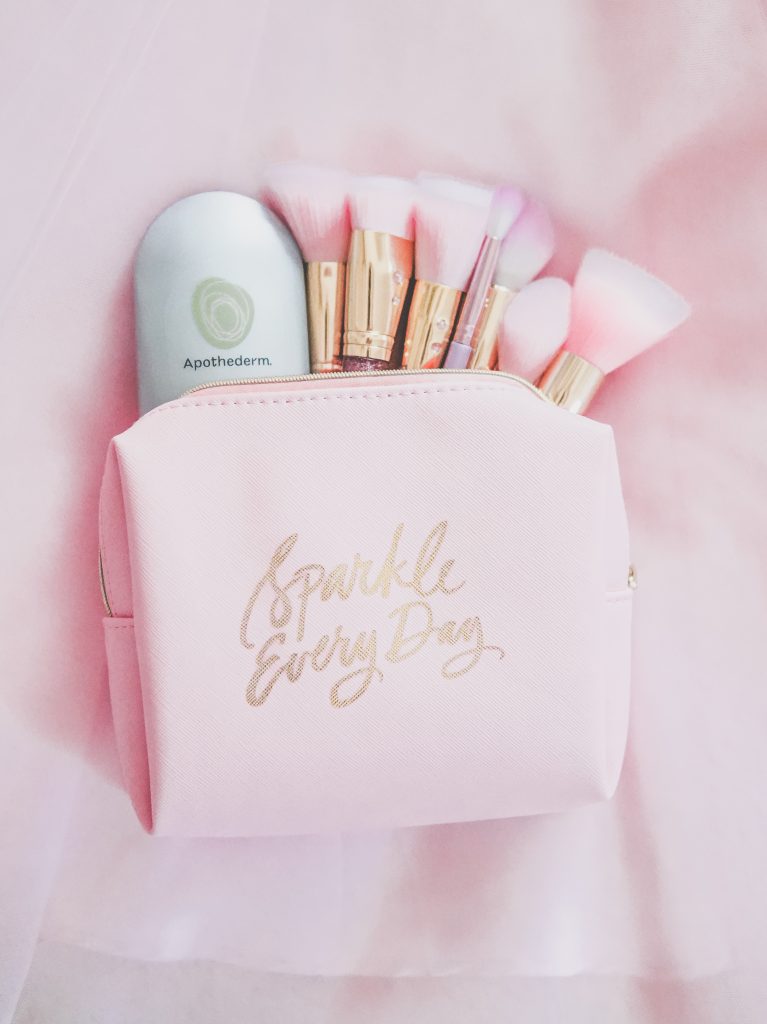 We all have our insecurities, it's reality, and no me not mentioning mine doesn't make mine just disappear but it is my way of making a conscious decision to focus on positive things, you know?
However, my stretch marks have been something that is hard for me to feel comfortable with. I do agree with other women that say they are reminders of how strong we are or are a sacrifice for being able to bring a life into this world. I agree with this, but I still don't like the way mine make me feel..
Long story not so short… & that's why this cream by Apothederm really peaked my interest. If I have the ability to possibly change the appearance, even slightly, I'll most definitely give it a go.
The Apothederm Stretch Mark Cream
Ever since I had my first baby and saw how dark my marks looked over my pale skin, I began to notice stretch mark creams everywhere.
Right after I had her I actually tried one but wouldn't commit to trying it for the recommended time. My mindset didn't really think that my marks would improve so I just gave up.
And with time they did get better. They weren't purple but instead were a silvery white which wasn't too bad. Two babies later and now I'm up for really giving a stretch mark cream an actual try hehe.
Apothederm's stretch mark cream works its magic in a few different ways.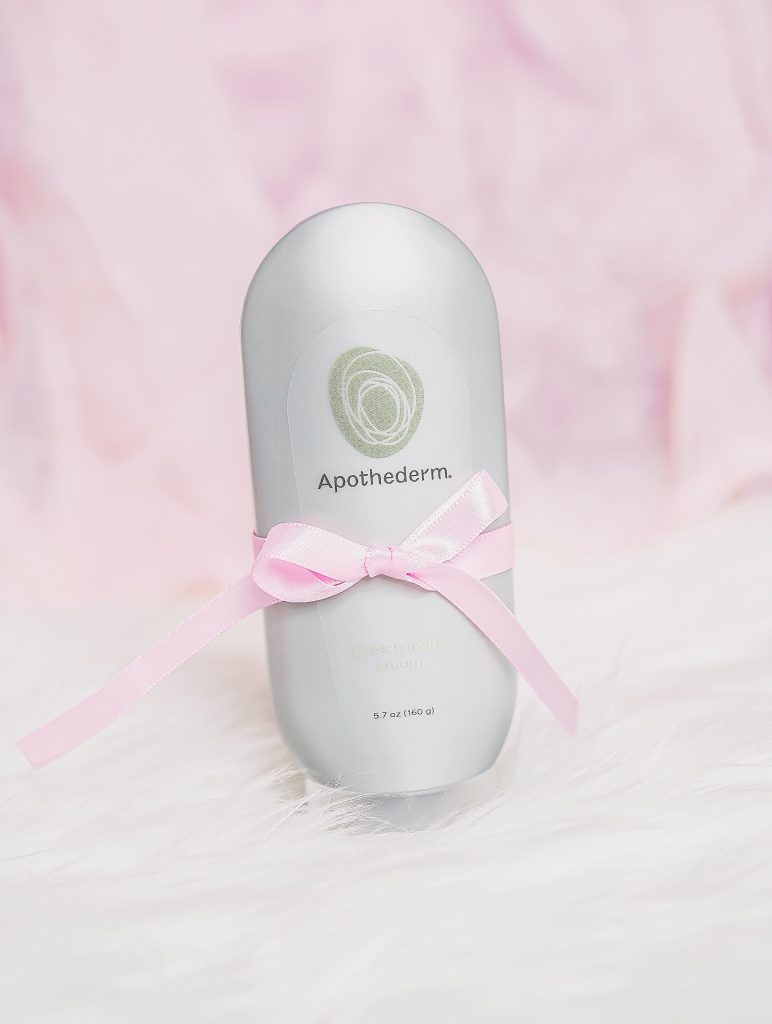 First, it begins to improve the texture & smoothness of the skin with ingredients such as shea butter, cocoa butter, olive oil & meadowfoam seed oil. The other ingredients includeheptapeptide-7, resveratrol, licorice extract, brightening amino acids, algae extract, sodium hyaluronate work to fade the appearance of stretch marks and reinforce collagen.
The timing of results is what sets Apothederm apart from other stretch mark creams. They can be seen in as little as two weeks. You'll also see continued improvement up to twelve weeks.
Another lovely thing about this cream is that its fast absorbing and non-greasy. I cannot stand greasy creams or lotions and that's usually what makes me stop using them.
Final Thoughts
It has only been recent since I started to use the Apothederm cream but I am very hopeful of the results. I most definitely will come back and inform you as to how it's been working for me after time.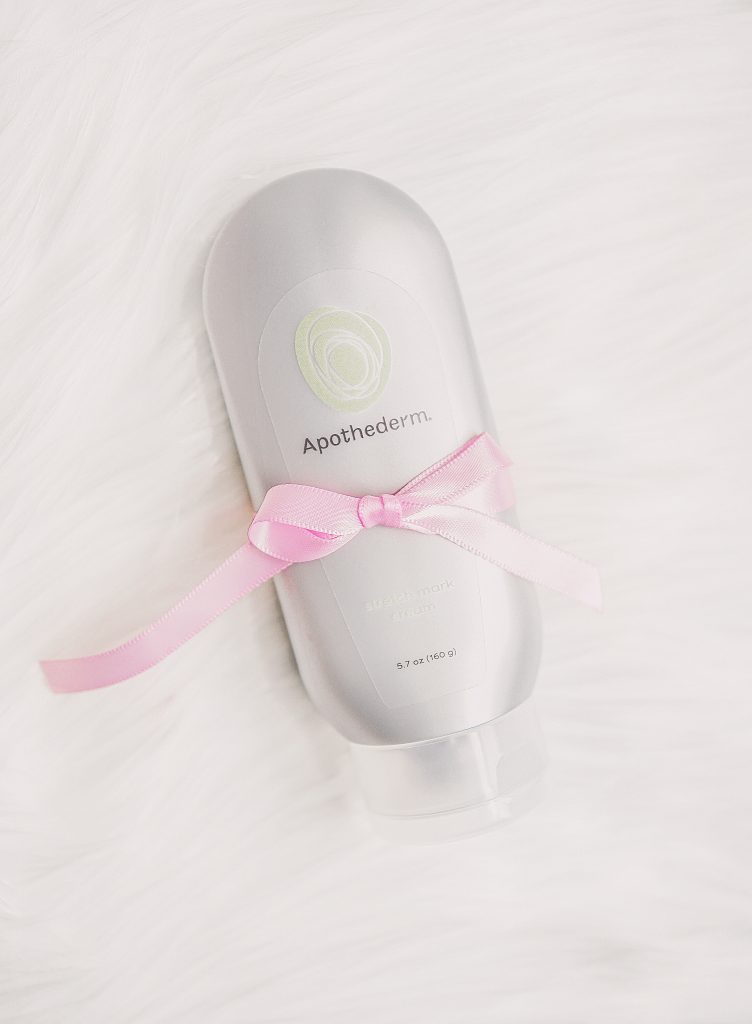 Out of all the stretch mark creams that I've seen the reviews and abilities of this one are the most promising & that's why I deem it a beauty essential.
I can't wait to share more with you!
xo.