Shopping Haul
After all of the craziness and excitement surrounding my trip to New York, Chloe and I had a little bit of mommy & me time doing what we love, Shopping!
I partnered with Kohls for this post to showcase with you the different outfits we selected and had so much fun putting together as well.
We really do LOVE our mommy & me time together and Chloe is just like her momma, so when I mentioned we were going to go do some shopping for the both of us, she was beyond excited.
Chloe is the kind of little girl that is thankful for anything that she gets or that you give to her and that is just one of the many reasons why I love my little girl.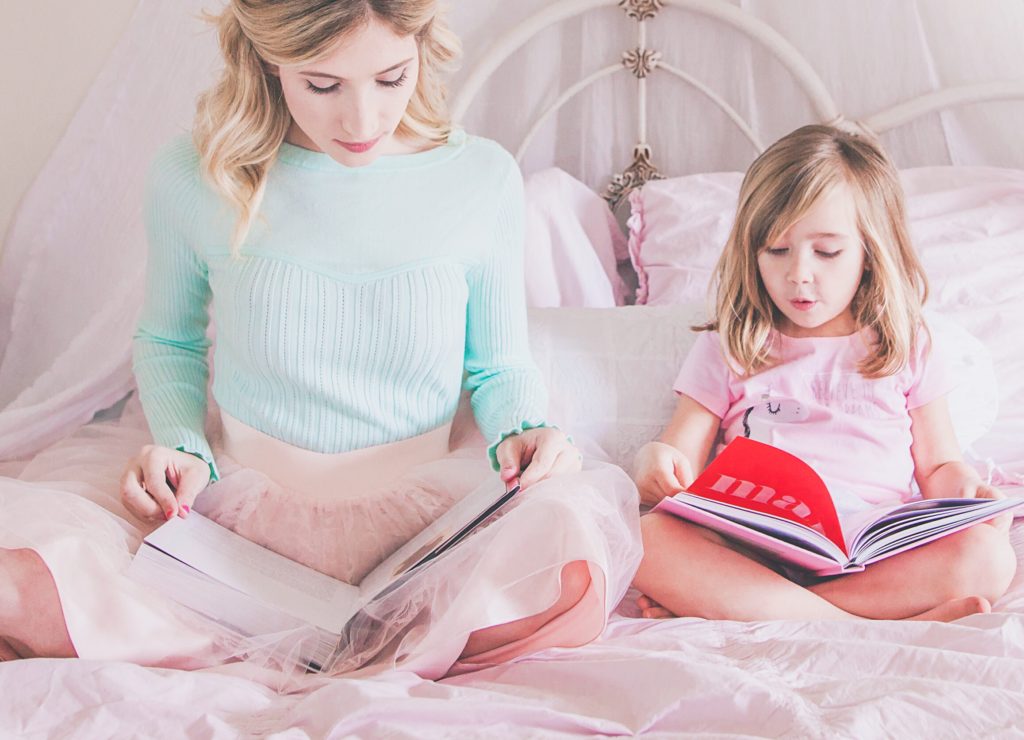 She knows that I blog & take pretty pictures but she doesn't really understand what any of that means.
It's really sweet when she tries to explain to me what exactly it is that I do all day.
She may not understand but she is always ready to join in on the fun with me and that makes doing what I do, that much better.
Why Kohls
Now, I LOVE Kohls for several reasons, and if you know me you know I ADORE Lauren Conrad beyond words.
Kohls, of course, is where you can find Lauren Conrad's collection.
Another great thing about Kohls is that since I do have little ones, I can go there to find pieces I love and find clothing for my littles that are just as cute, at the same time.
Chloe's Selection
While we were doing our little shopping trip, we already had in mind what Chloe was looking for, which just so happened to be tulle skirts and matching adorable tops.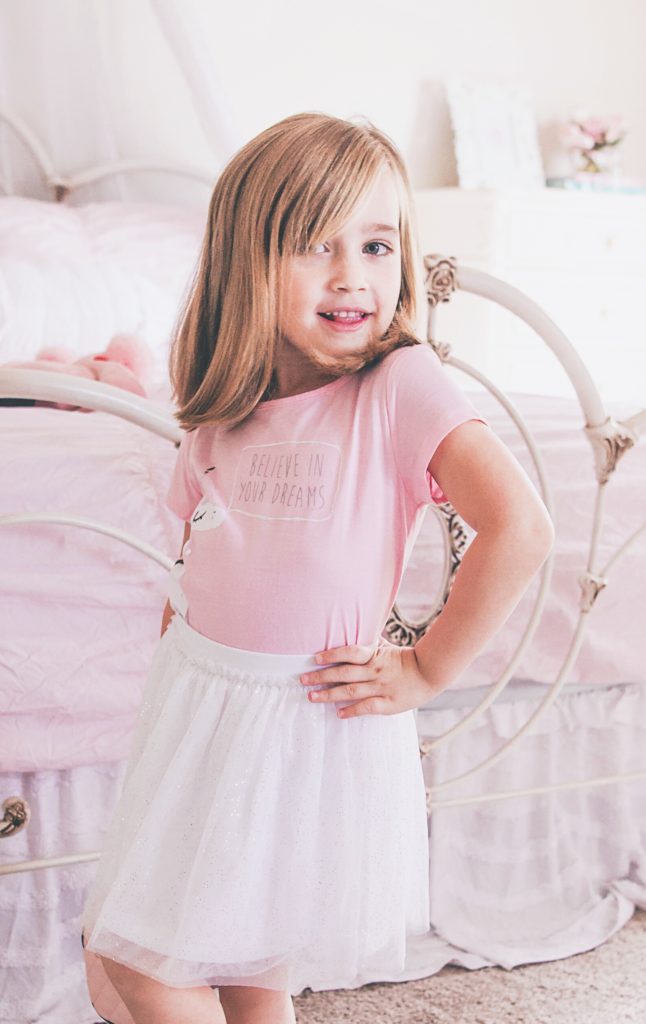 Luckily, we found the cutest tops and tulle skirts from the line Jumping Beans.
Chloe got two adorable tulle skirts. One was white with gold glitter and the other was colored a lovely pink shade.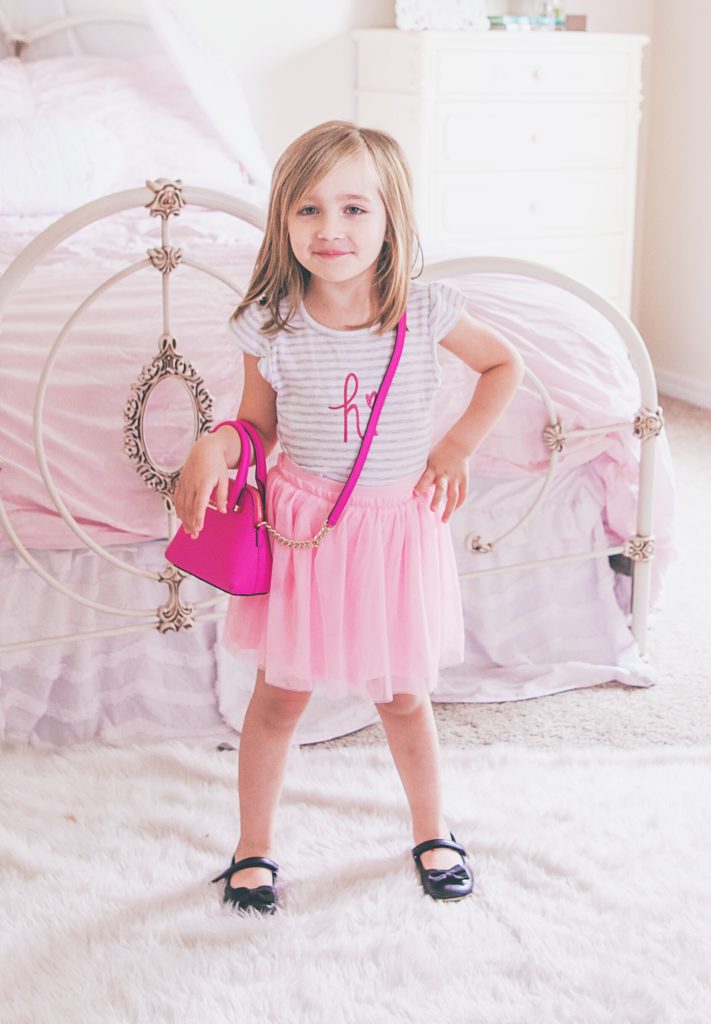 The tops she picked to match included an adorable unicorn top and another with white and grey stripes & pink font saying "hi".
My Selection
I know I told you how much I love Lauren Conrad, but I actually didn't get anything from her line this time around.. I wanted to find tops that were more form fitting and that would pair well with skirts and I had a hard time finding that in her current collection.
So instead I found some pretty little tops from other brands.
Starting with this Jennifer Lopez off the shoulder top that I paired with a teal skirt.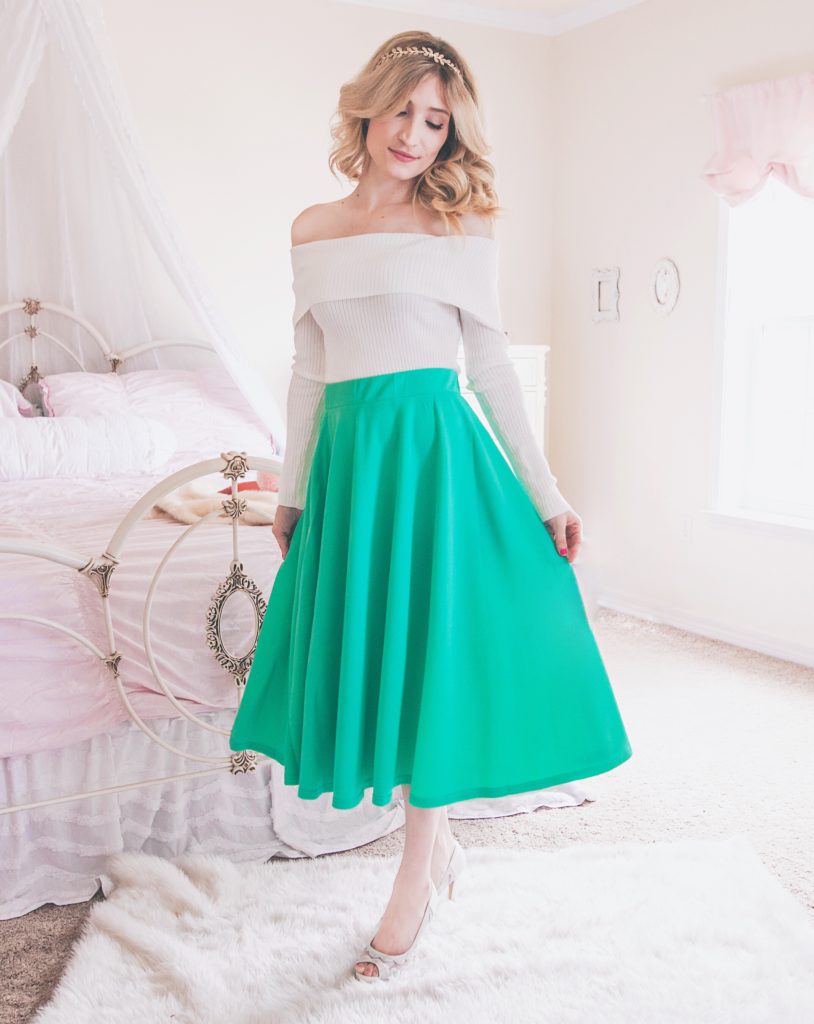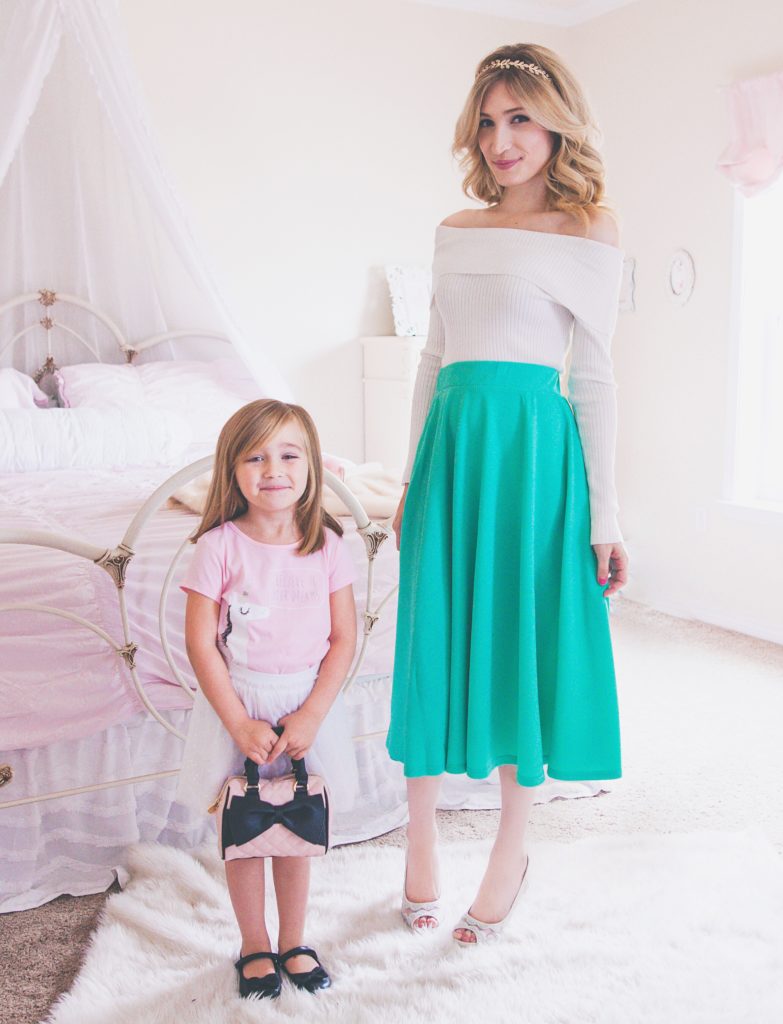 I also got myself another top from the Jennifer Lopez collection that I utterly adore! It features a velvety texture with an off the shoulder look.
I mixed it with two different skirts, one a pleated mauve color & another a darling tulle skirt.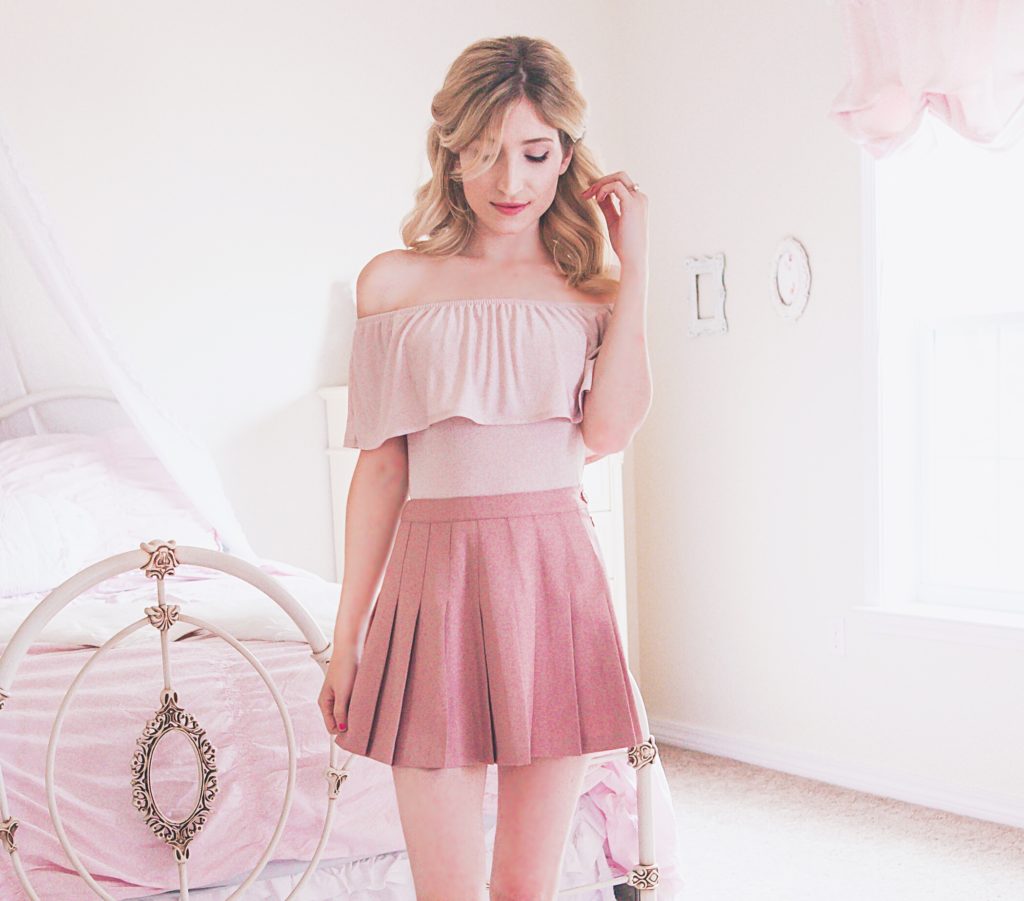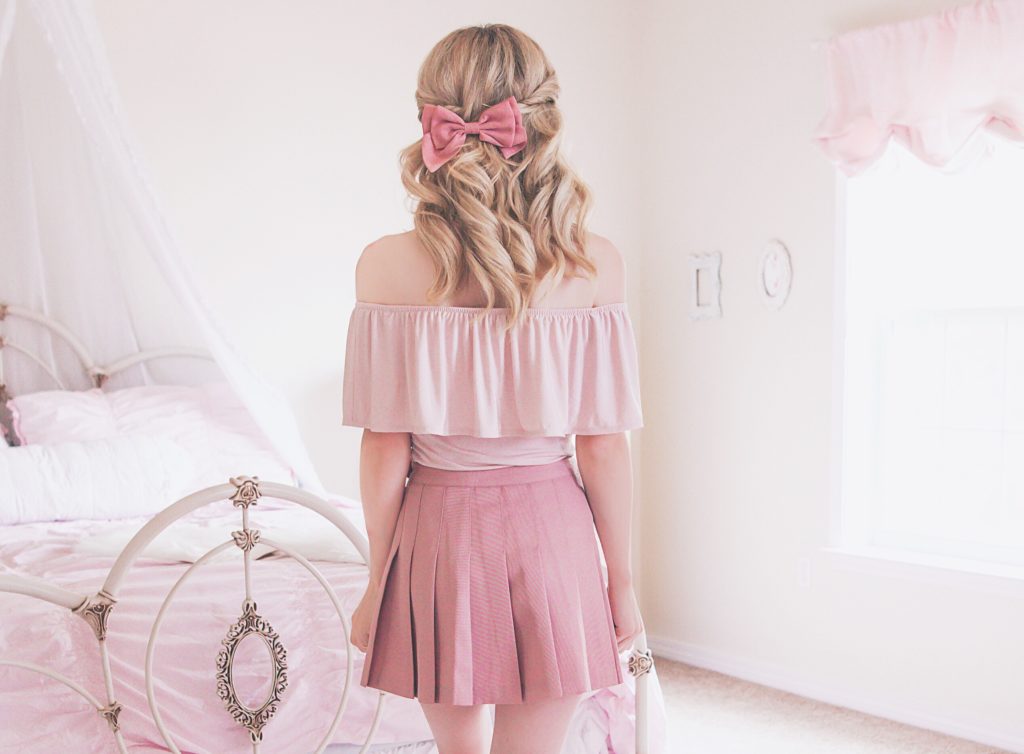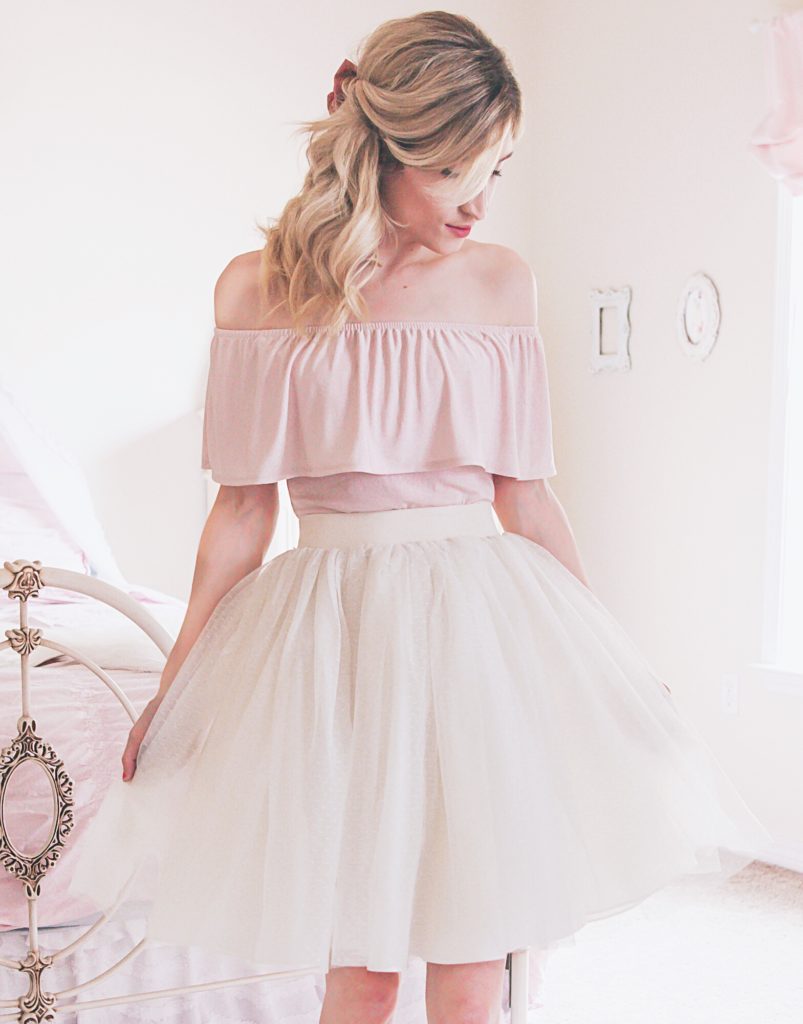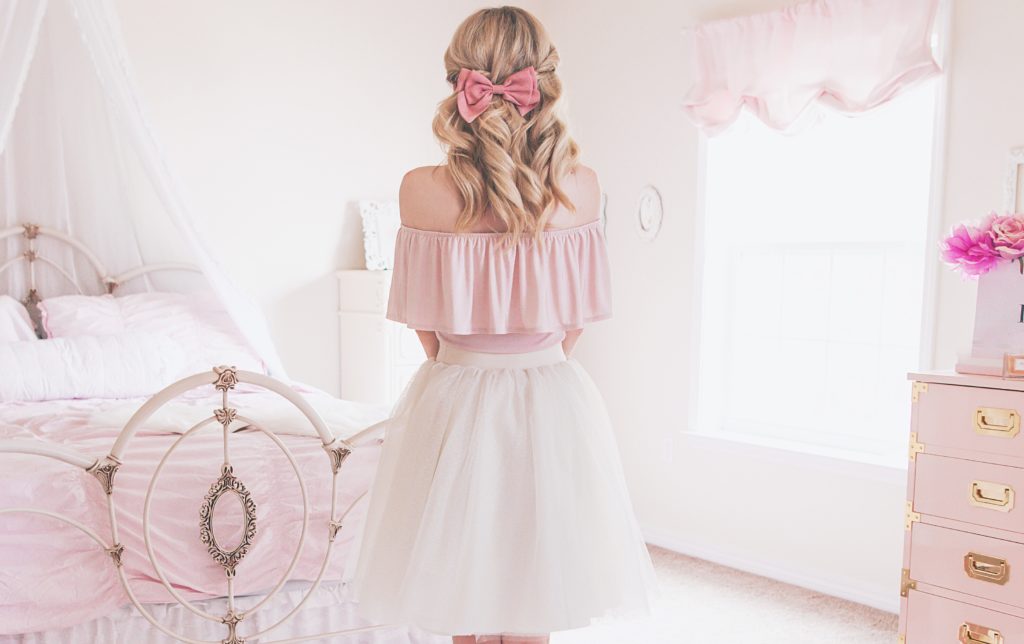 The last look I put together is my favorite!
I am obsessed with the minty color of this top and how it goes perfectly with a tulle skirt as well.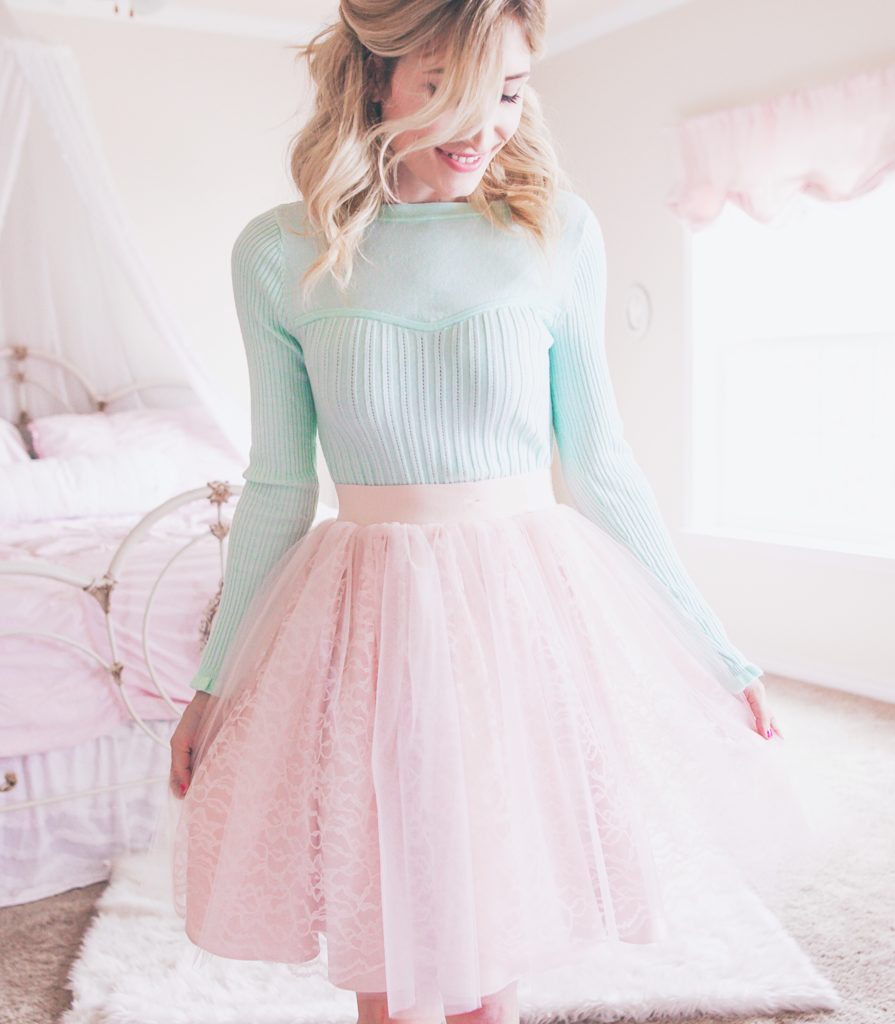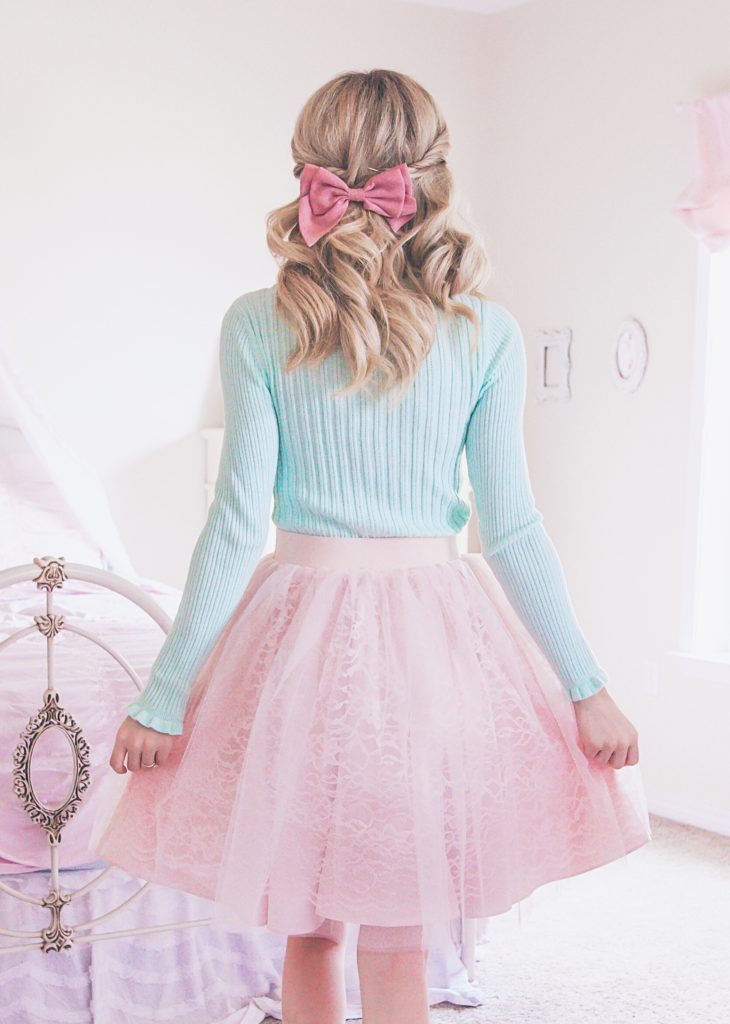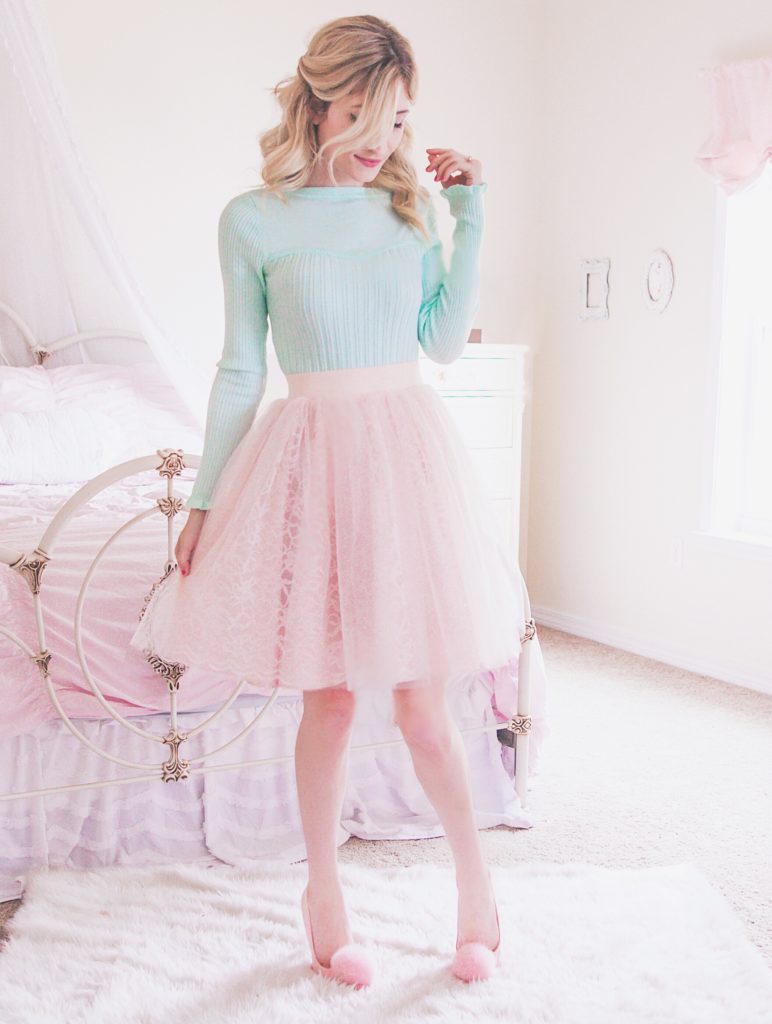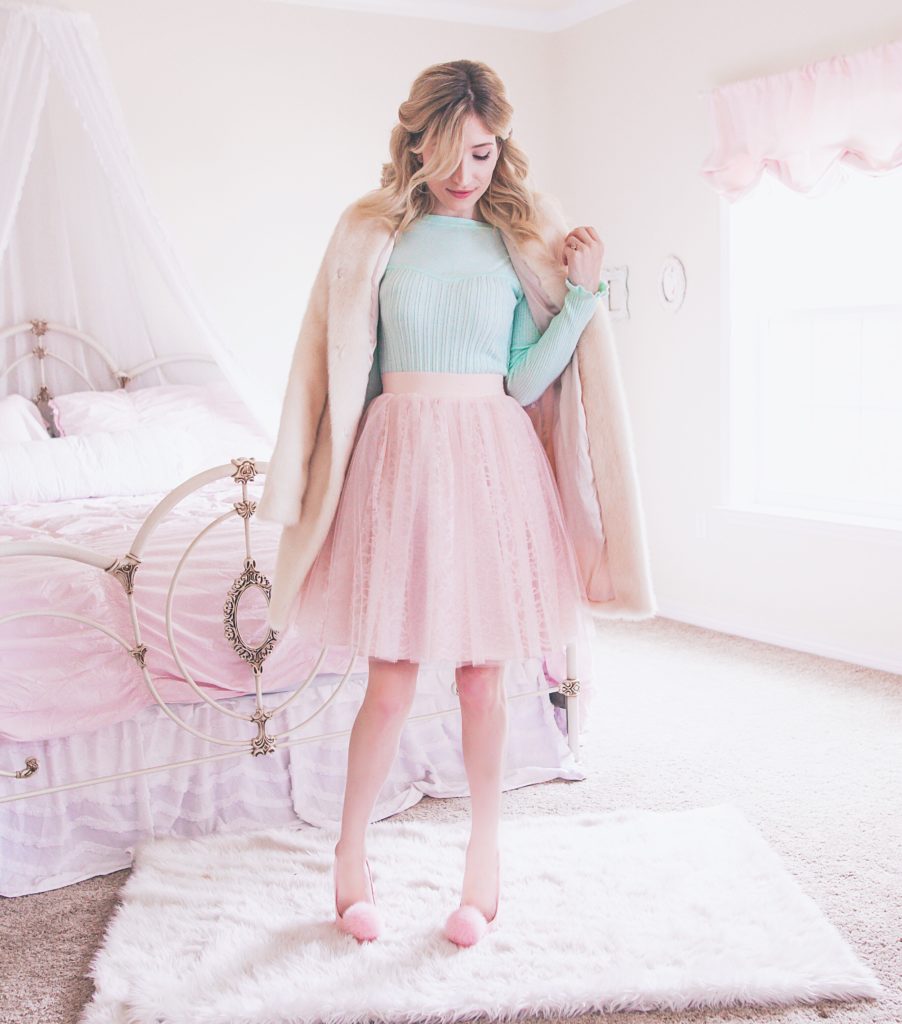 We had so much fun picking out our outfits for this shopping haul and being able to share them with you.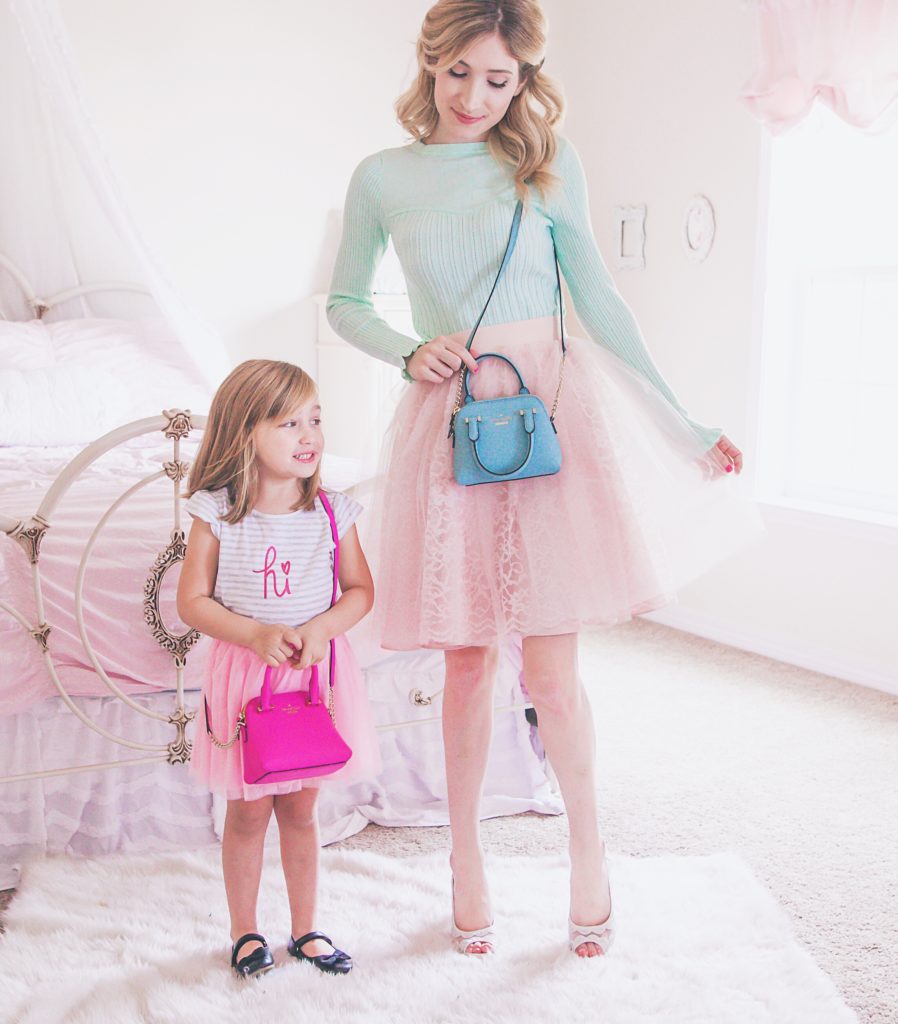 I can't wait to share more!