Christmas is just days away! Before it makes its sweet arrival I wanted to share this very special post with you.
This post is about my holiday wish this year & the help I received from Hayneedle to bring it to life.
My wish this year is to slow down & be present.
I want to be fully in the moment, enjoying the time spent with my family.
I look forward to making memories around the table together, while eating our little feast or playing Hello Kitty Monopoly. You better believe we're going to be doing both!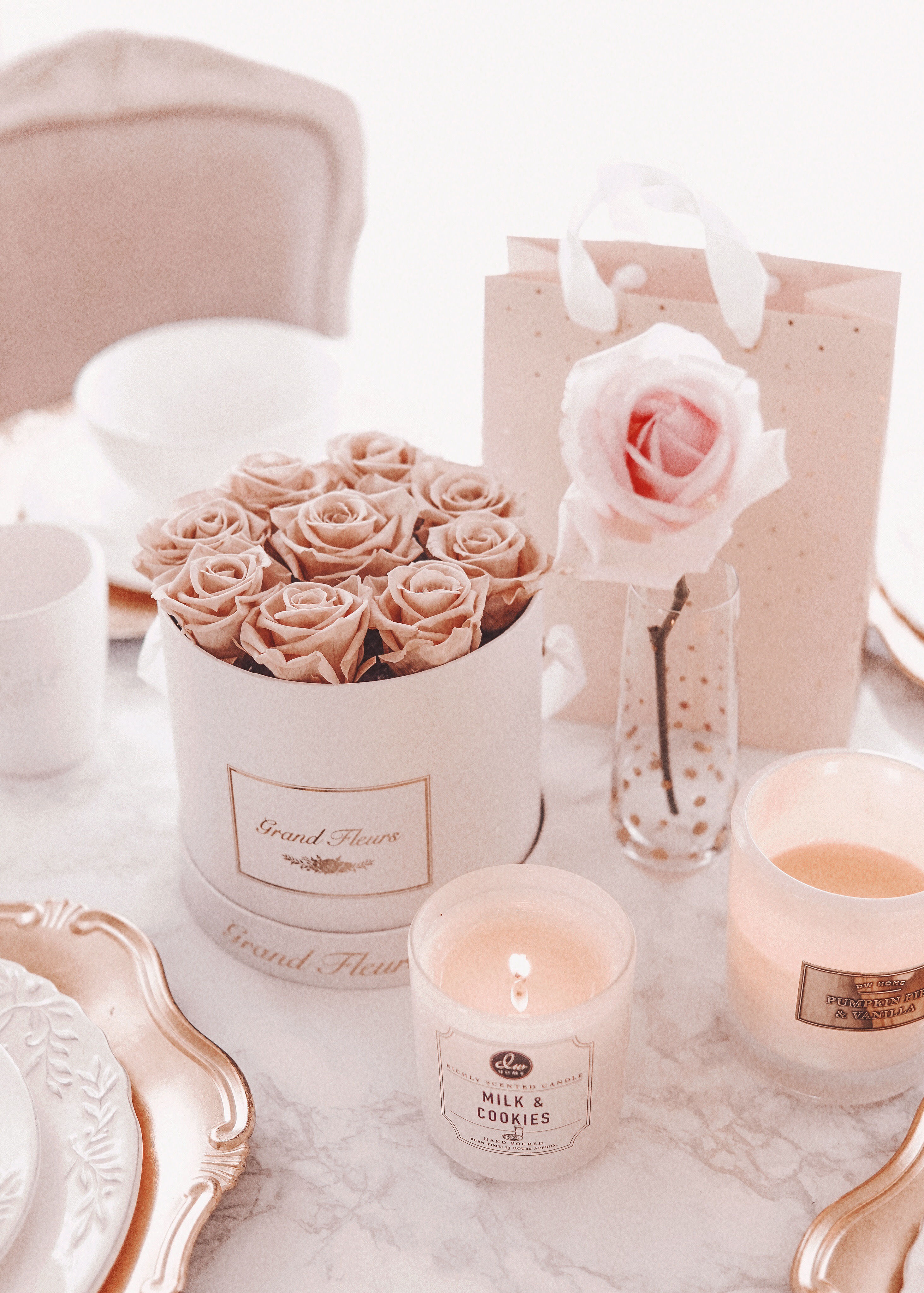 As I've gotten older I long for presents less & presence more.
When you're little you find it annoying or think it's so cliché how you'll always hear your parents say that making memories are the things that matter most.
As you get older and you see just how fast time goes and how everything else goes along with it, you realize that holding on to the moments when they're here is the greatest gift you could ever have or give to someone else.
On a daily basis, I am so consumed with my work and I feel guilty for my lack of being in the moment. That is why I wish so much this year to just be present, make memories & enjoy this life with my little family.
This is everything and what would the holidays even truly be without such fundamentals?
Now, you know how I love to prettify things, that's just what I do.
So naturally I wanted update some things in my kitchen and home to make enjoying the holidays this year even better.
Hayneedle for all things home
I stumbled upon Hayneedle a few years back while searching for beautiful bedroom furniture.
For the kind of look that I desire for my home, I find that Hayneedle almost always has the pieces that I need to bring it all together. Not only that, the people who work for them are just darling and that is EVERYTHING.
I've been really focused on decorating for the holidays lately and I'm not just talking about holiday decor. I wanted to give my kitchen table and kitchen itself a more beautiful touch to make our memories ( or at least mine) all the better.
I'm sure that my husband and my children won't care how pretty the plate is that they'll be eating off this Christmas, but come on, you and I BOTH know it's a pretty big deal.
The pretty things
I like to think that by adding lovely little touches to your space, such as a beautiful cake dome stand for holding our holiday cookies, changes the way you feel for the better.
I created my own little holiday home wish list. This list, I believed, would fulfill my vision of a beautiful space where my family and I would enjoy ourselves over the holidays.
Focusing mostly on the kitchen I found this beautiful dish set by American Atelier (shop here ), copper cookware ( shop here & here), gold canisters for storing coffee & tea ( shop here ), a lovely cake stand ( shop here ), a gold & marble bar cart ( shop here ) that's on sale right now!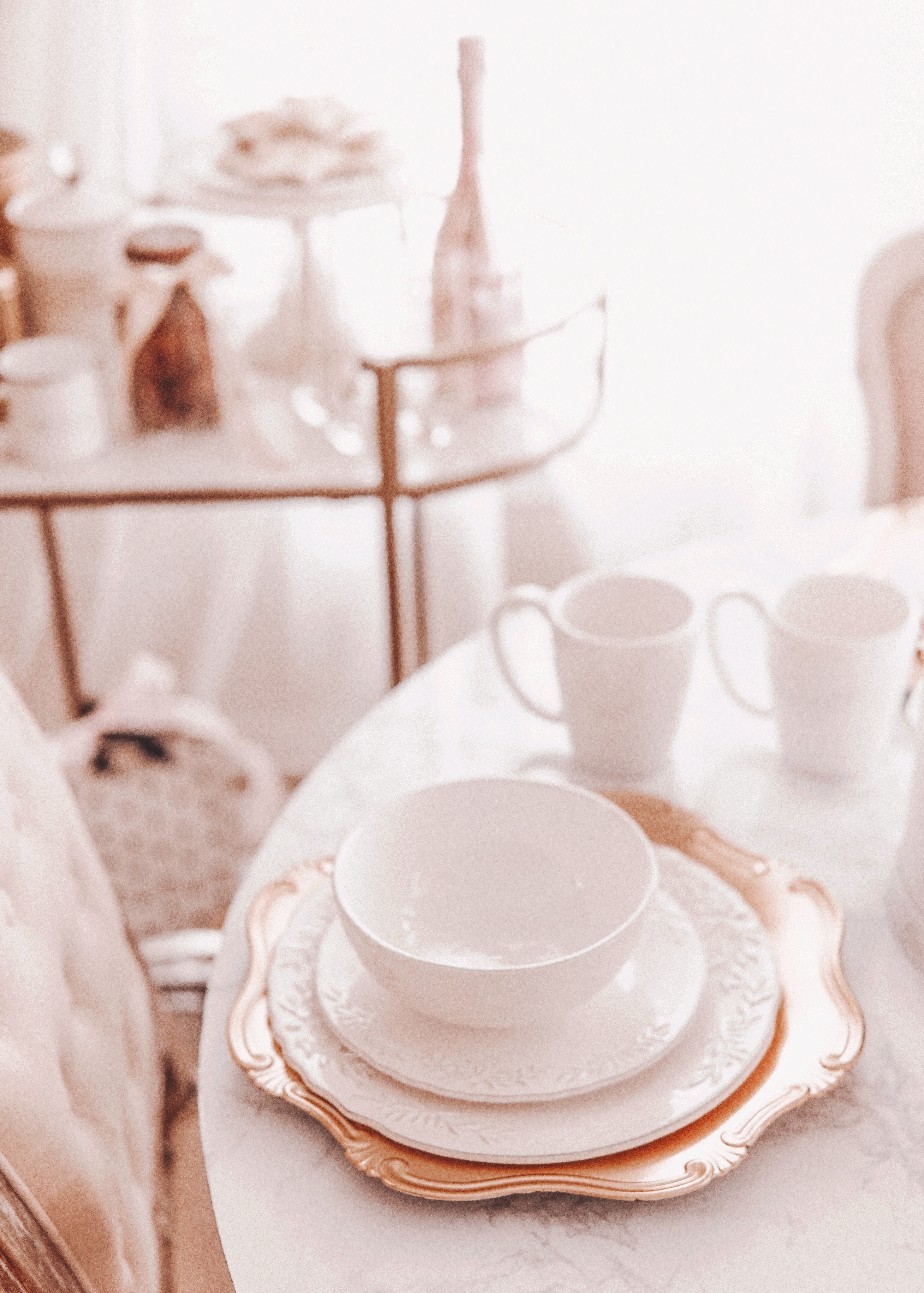 A Holiday Wish at Home Feat. Hayneedle
By the way, I've been wanting a bar cart for a while because there are just so many fabulous things you can use them for! And one with gold accents and marble shelving couldn't be more fitting for my style. It's almost $50 off right now and you can shop it right here.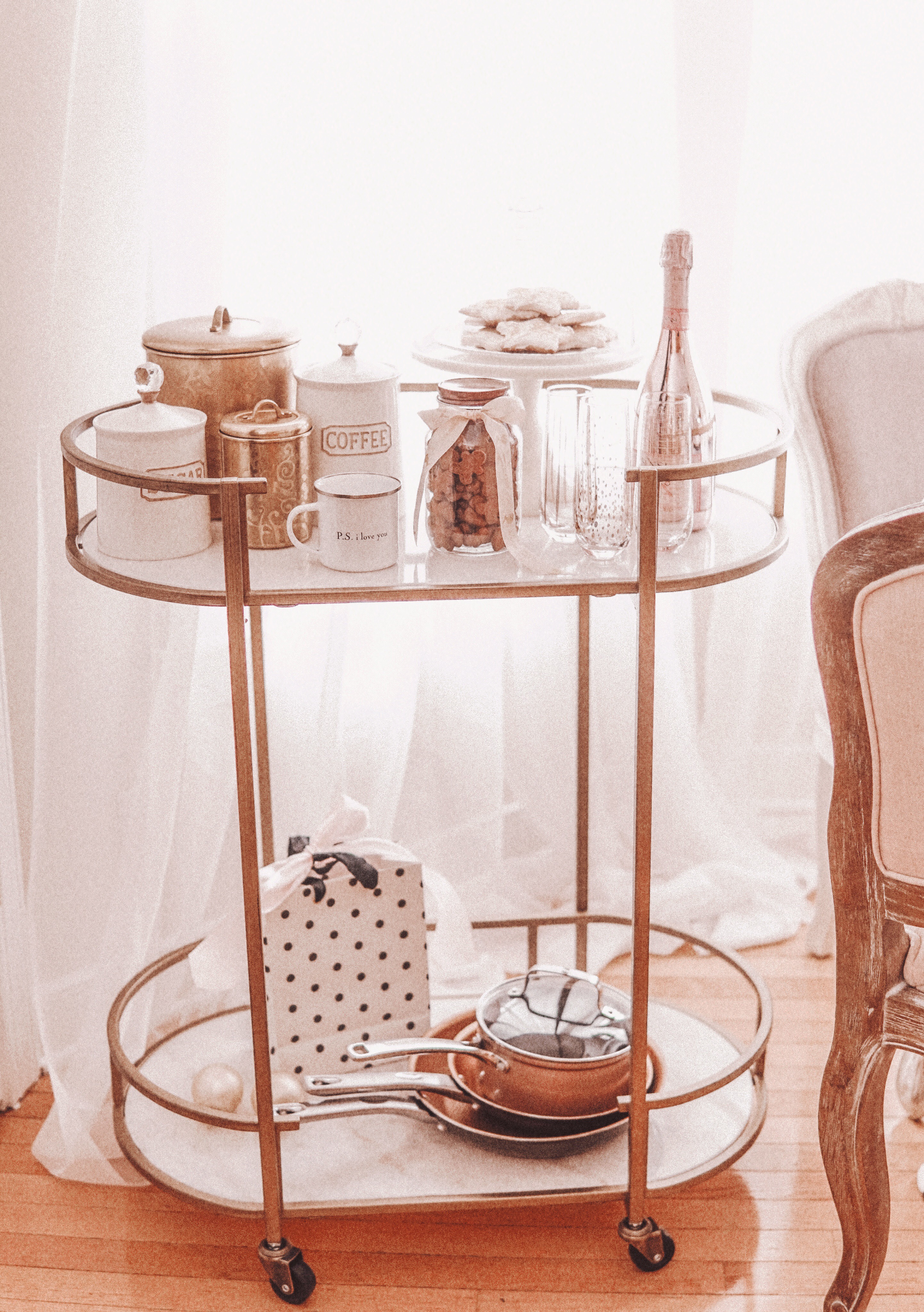 Hayneedle has plenty of beautiful bar carts to choose from, and going on right now is a  huge bar cart sale featuring the one I've shown here by Belham Living. Click here to head on over to the sale & to get your very own.
Another note, the cake stand mentioned above is such beautiful quality, no one would ever guess that it's under $30!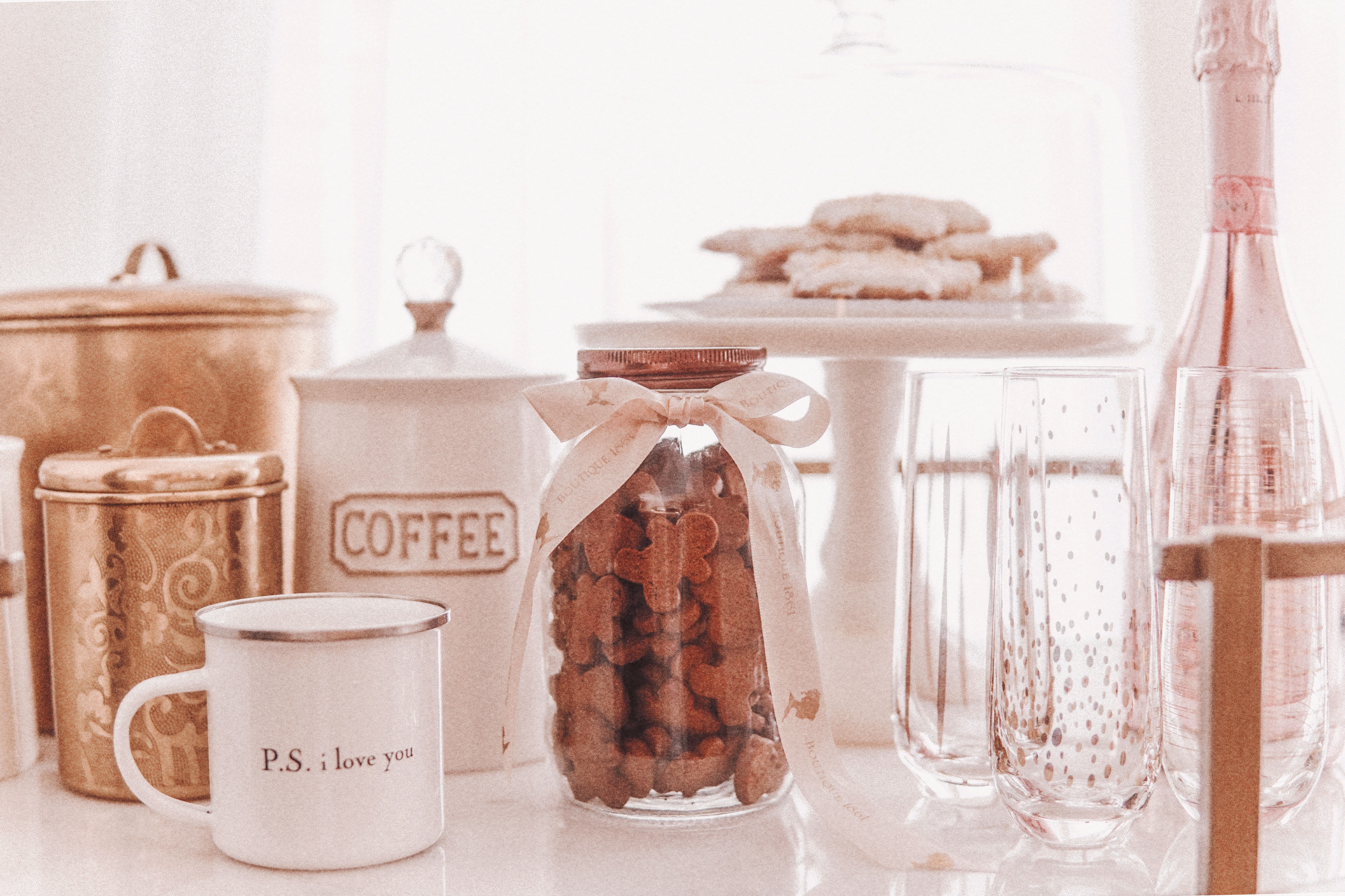 These lovely little things elevate the look of my kitchen just as imagined but I had also wanted to go a bit further by adding a beautiful rose gold holiday wreath ( shop here ), a golden fireplace screen ( shop here ), gorgeous little lamps ( shop here ), a bold mirror ( shop here ), down feather pillow inserts ( shop here ) and rose gold picture frames ( shop here ).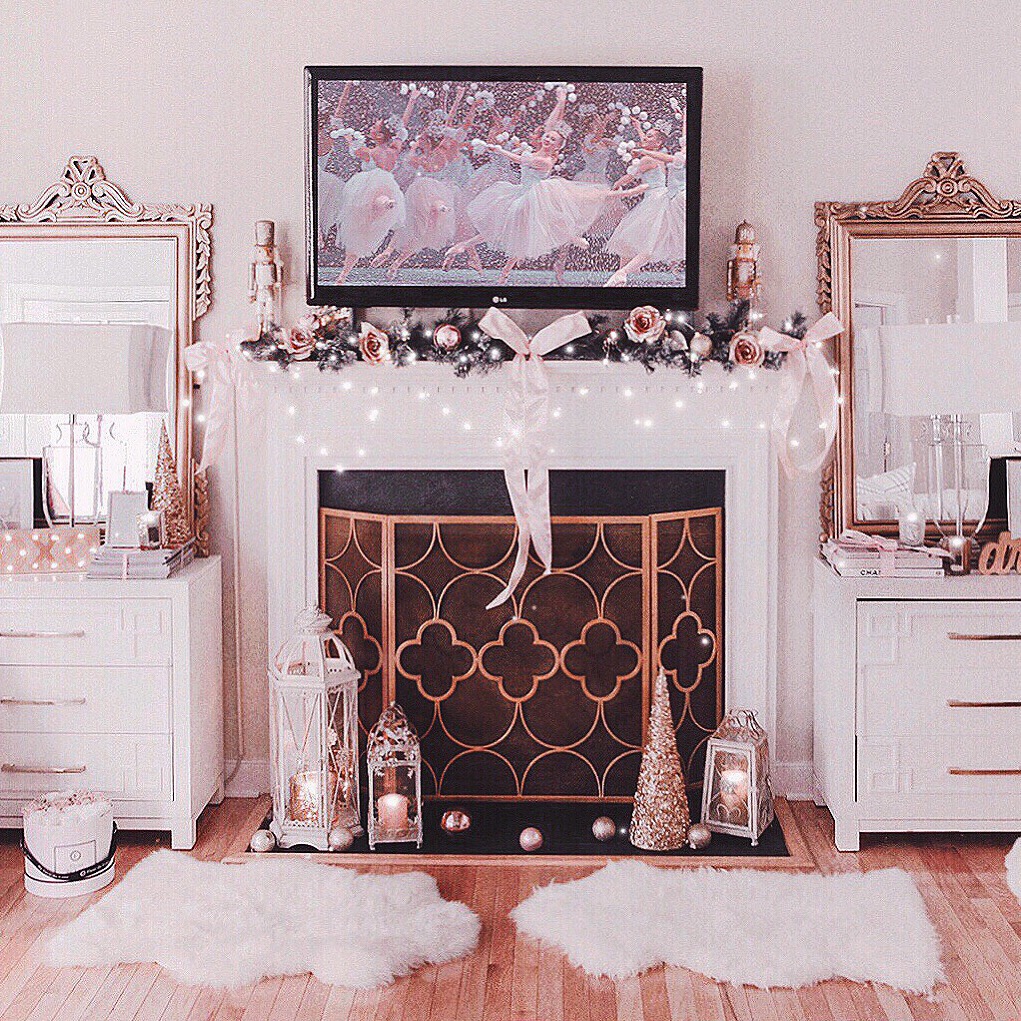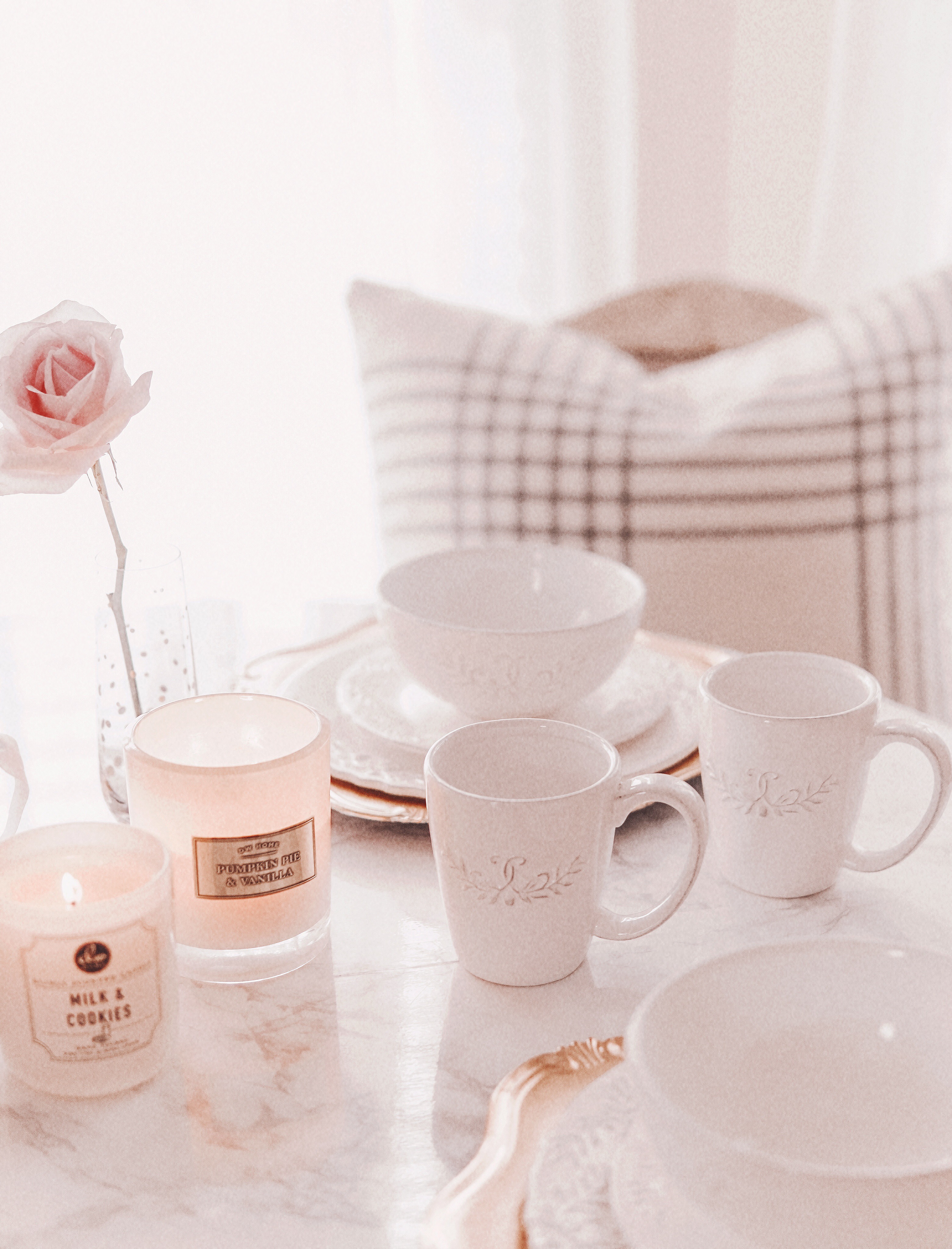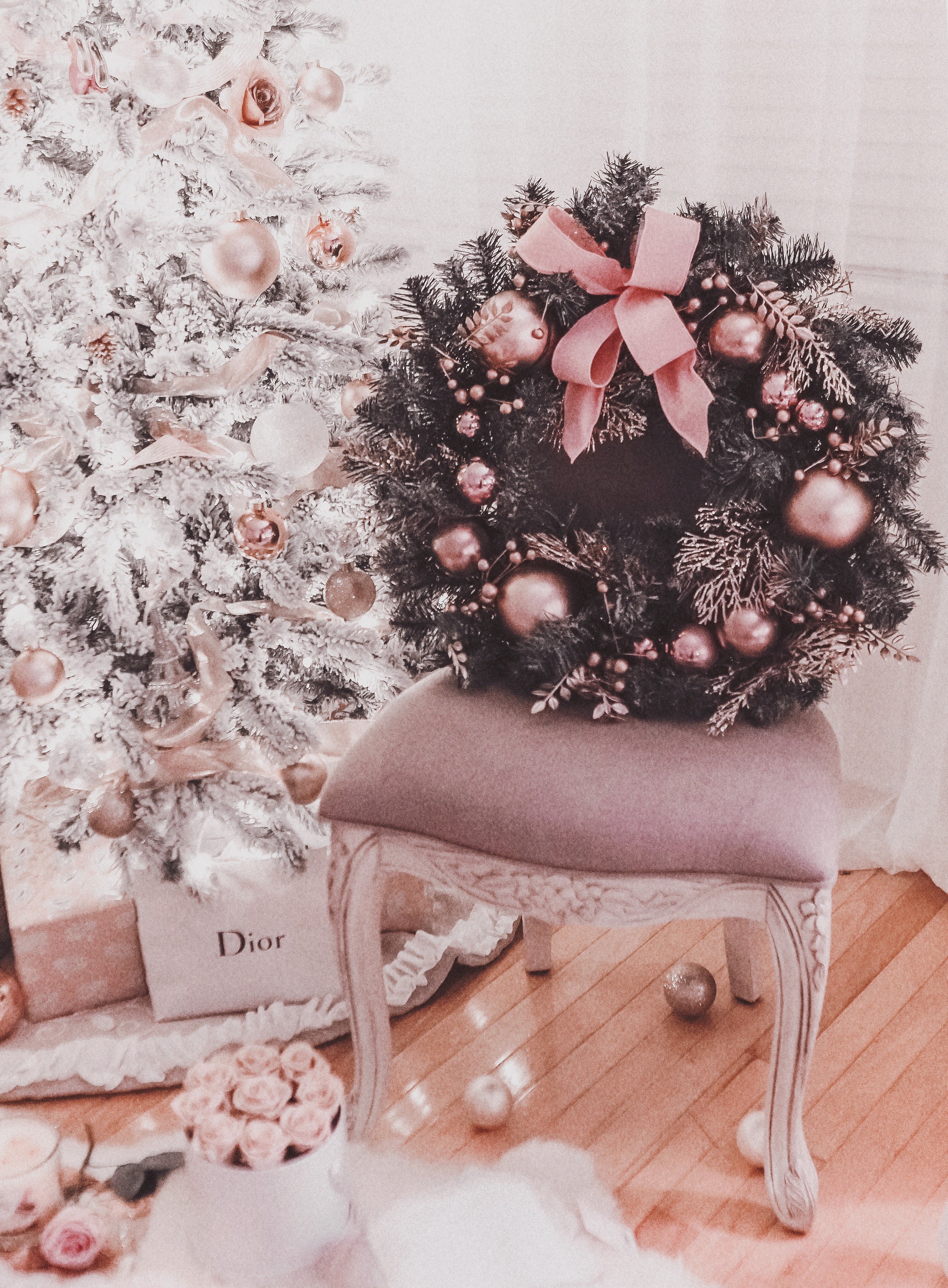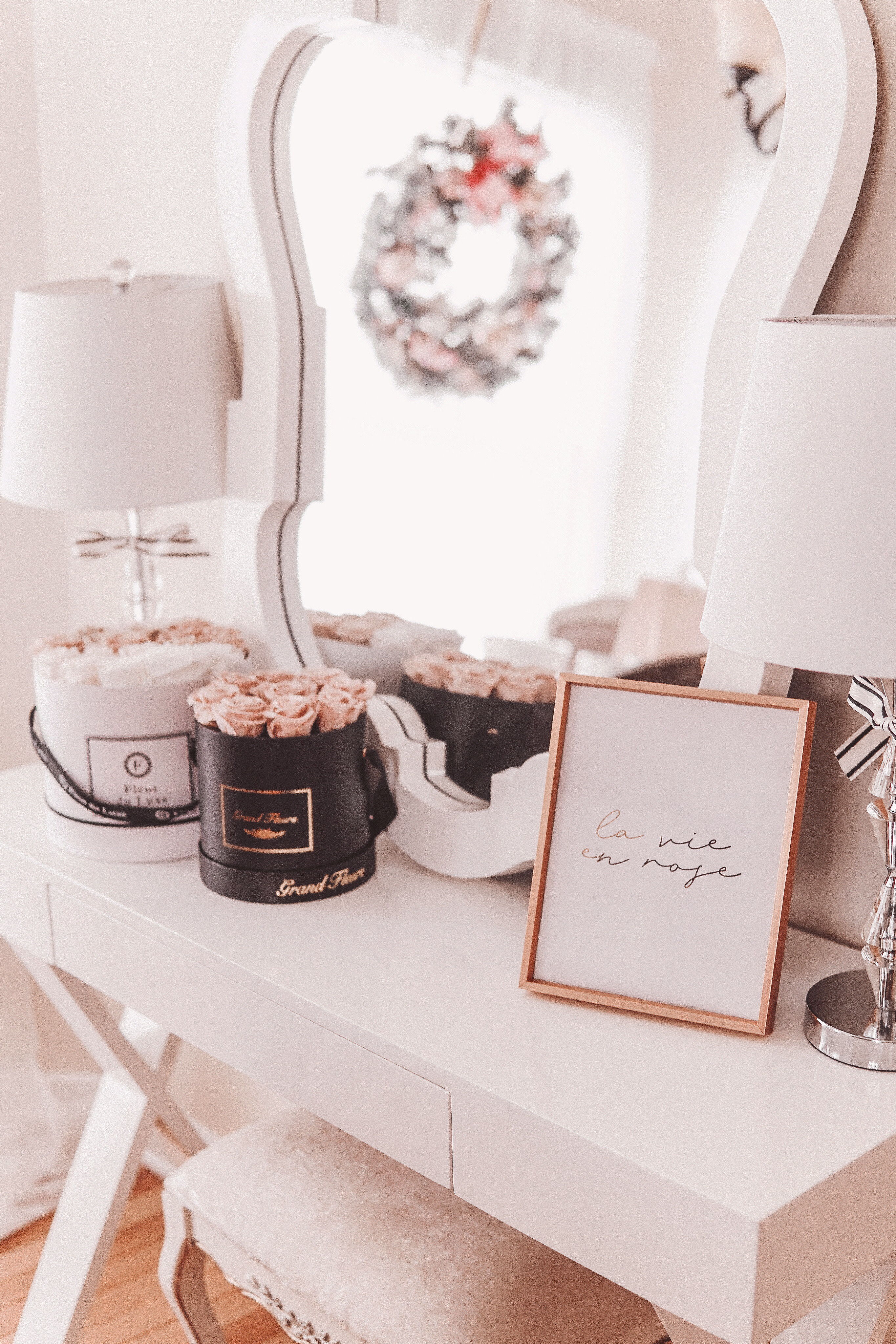 The mirror is honestly so stunning I can't believe it's under $150! Blows my mind loves. Shop the mirror right here.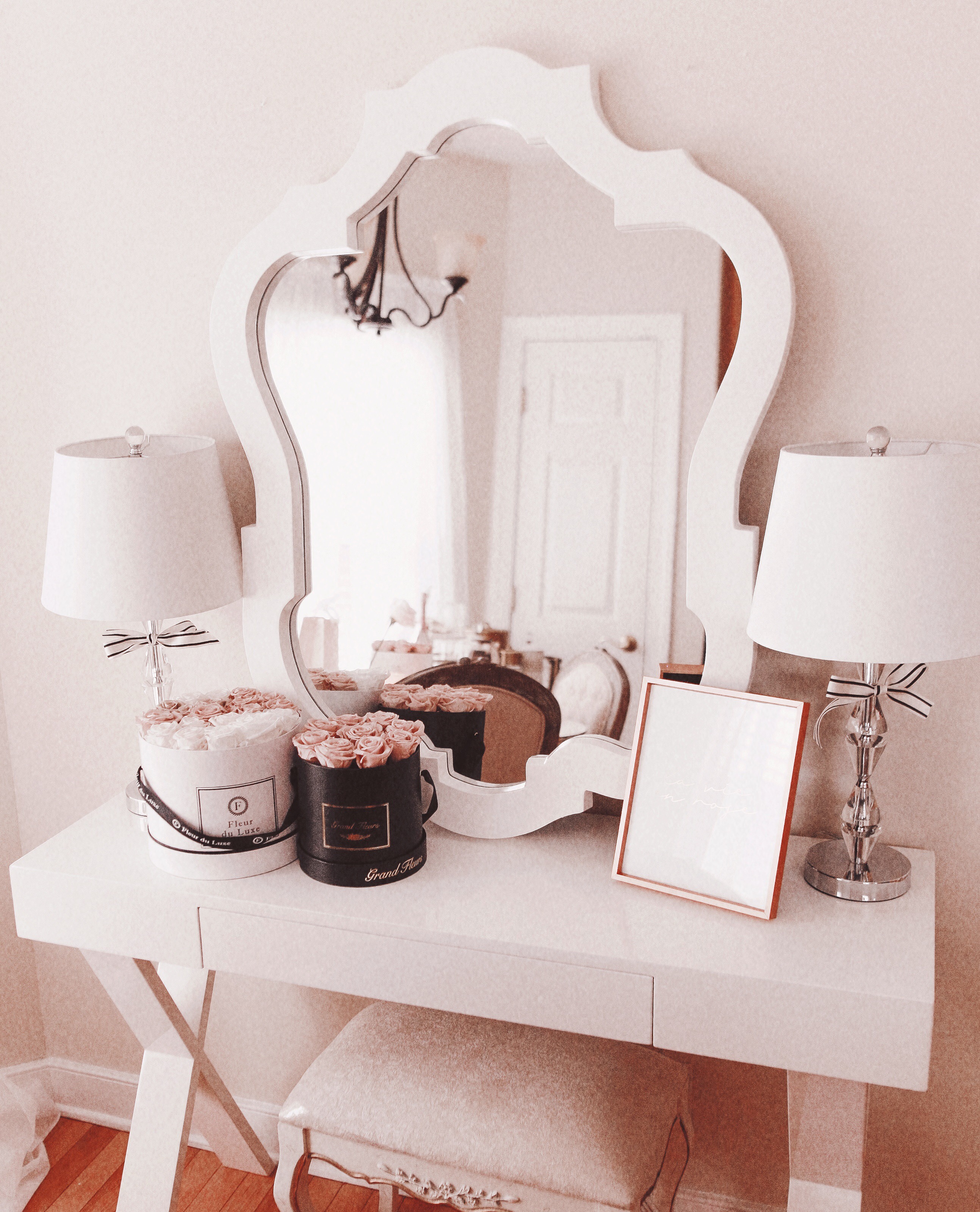 Seeing everything come together in person made my heart sing. It truly has made me so excited for the big day. I'm actually dreading the day after Christmas so much. I just never want this time of year to end!
I LOVE IT!
However, I'm really happy that I chose pieces for the update that I can leave up and admire ALL year round. I have so many visions for the new year ahead and changes that I can't wait to explore.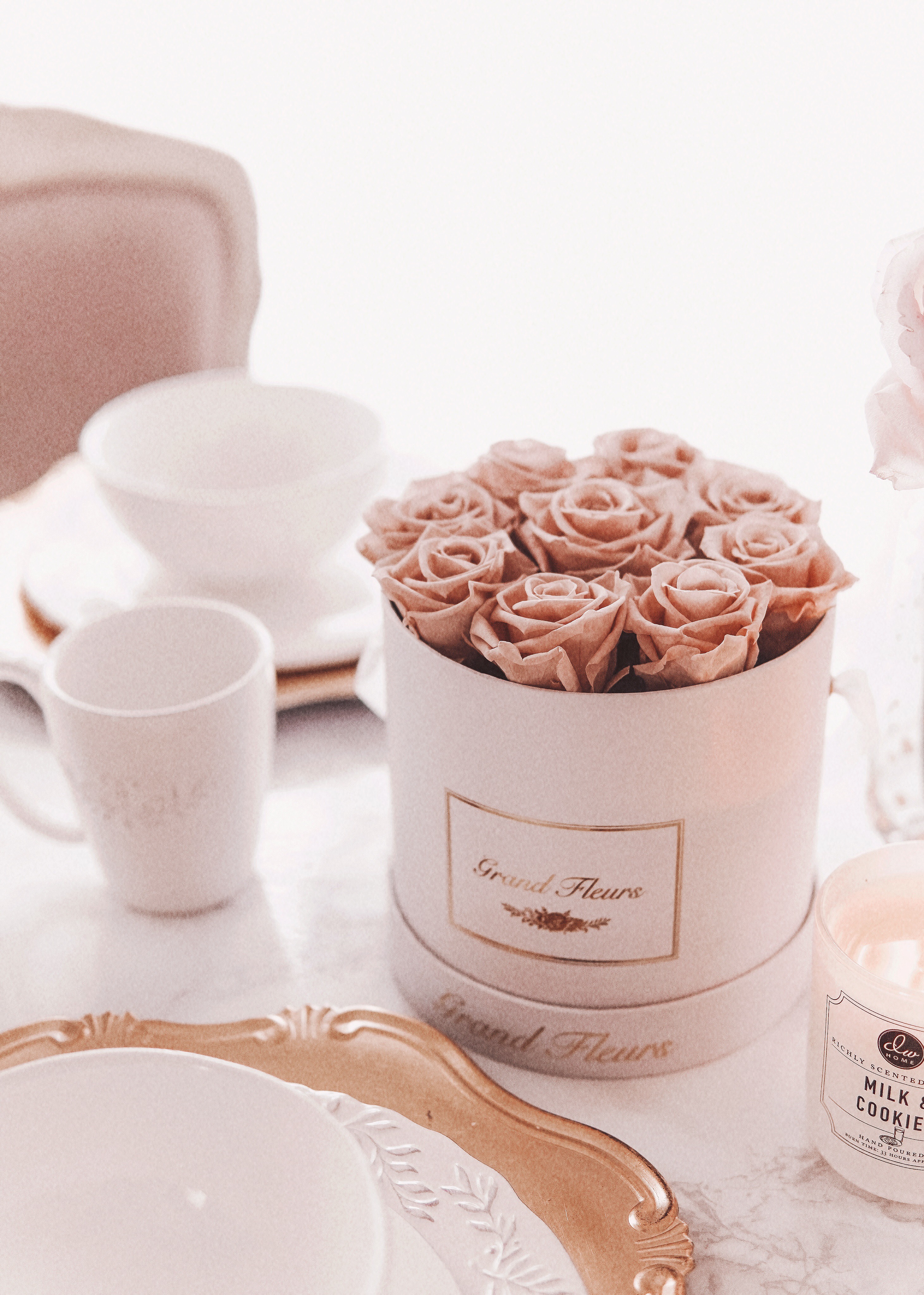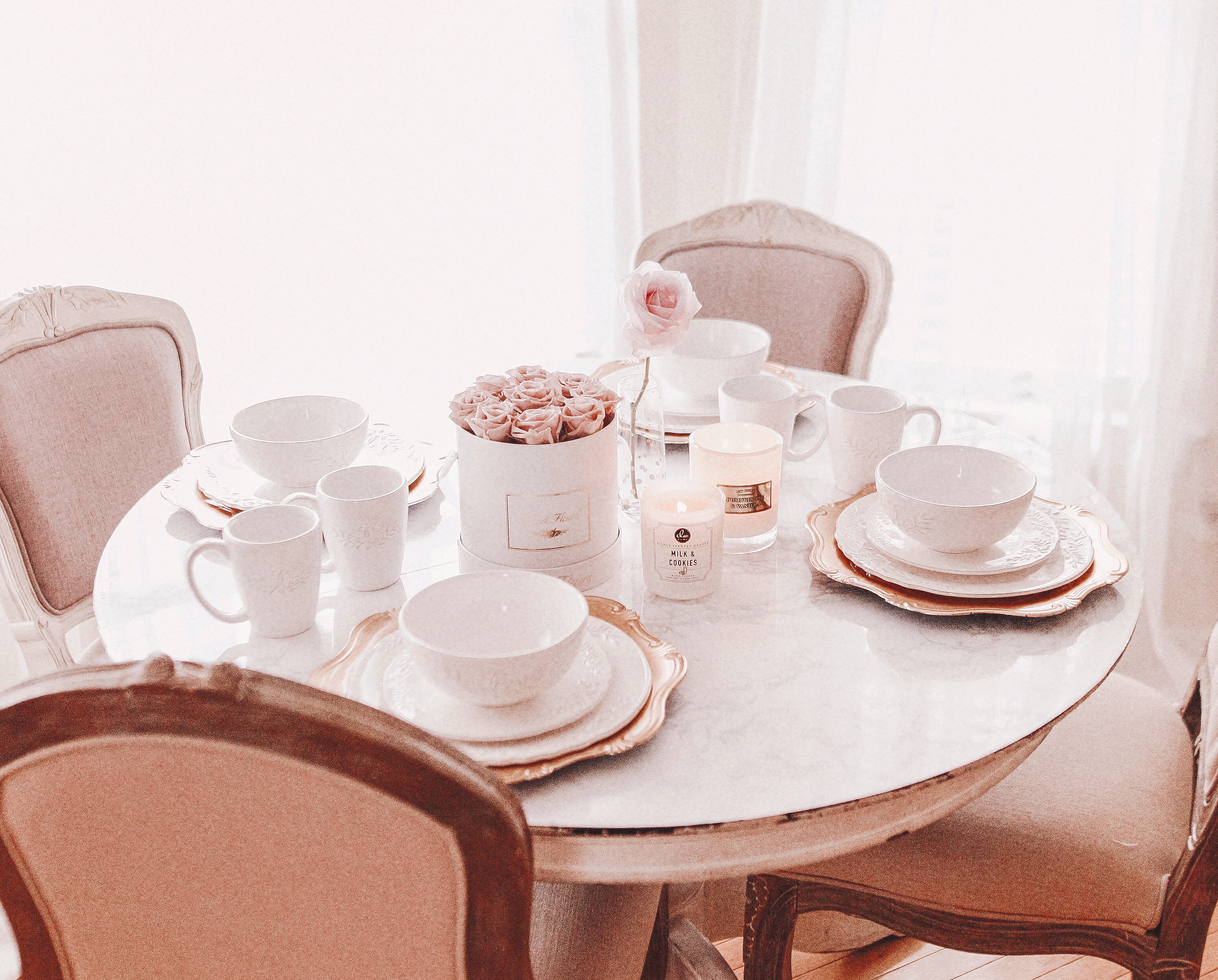 I hope that your holiday wish is fulfilled this year. Whether we share the same wish or not. My loves, I wish you so much happiness, love & warmth.
Happy Holidays!
xo.
L