The Best Girly Maternity Look
This has to be one of my favorite modified maternity looks thus far & if you're looking for maternity outfit inspirations it's one of the best girly maternity looks. Neither of the pieces worn here are maternity clothing. They are just pieces from my wardrobe that I fortunately can still wear!
Pregnant and non pregnant, Asos is definitely a store that you could say I shop at quite frequently.
I love the different options they provide when it comes to clothing styles and I can always find feminine and flirty pieces to go along with my wardrobe. On that note, this skirt is from Asos! I just adore the soft shade of pink as well as the soft fabric and the elastic waistband. The waistband allows me to wear this chic piece while pregnant and at max comfort level as well.
I thought that adding a nice black top to the skirt would make for an absolutely lovely color combination and after I paired the two together I felt that it was a success!
The top is actually from ELLE's clothing line at Kohls. I'm not entirely crazy when it comes to everything they produce but I absolutely love this little top with the contrasting velvet black dots.
It's actually a peplum top but after throwing a skirt over it, you can't really tell.
I paired the look with some of the comfiest ballet flats ever from J.crew and also added one of my newest loves, a Rebecca Minkoff bag in the color biscuit. I felt that this look, also would just look absolutely lovely paired with some pearls. So I accessorized with the pearls and finished the overall look!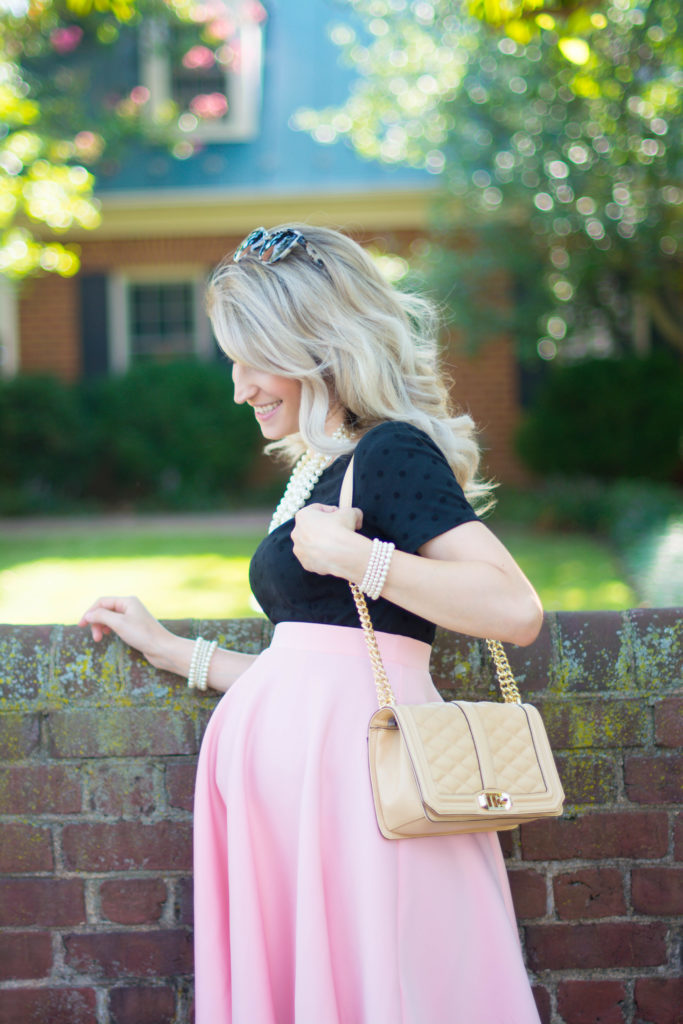 I had to include a photo of the reality that I'm in everyday! I am always falling over thanks to this now 7 month baby belly lol!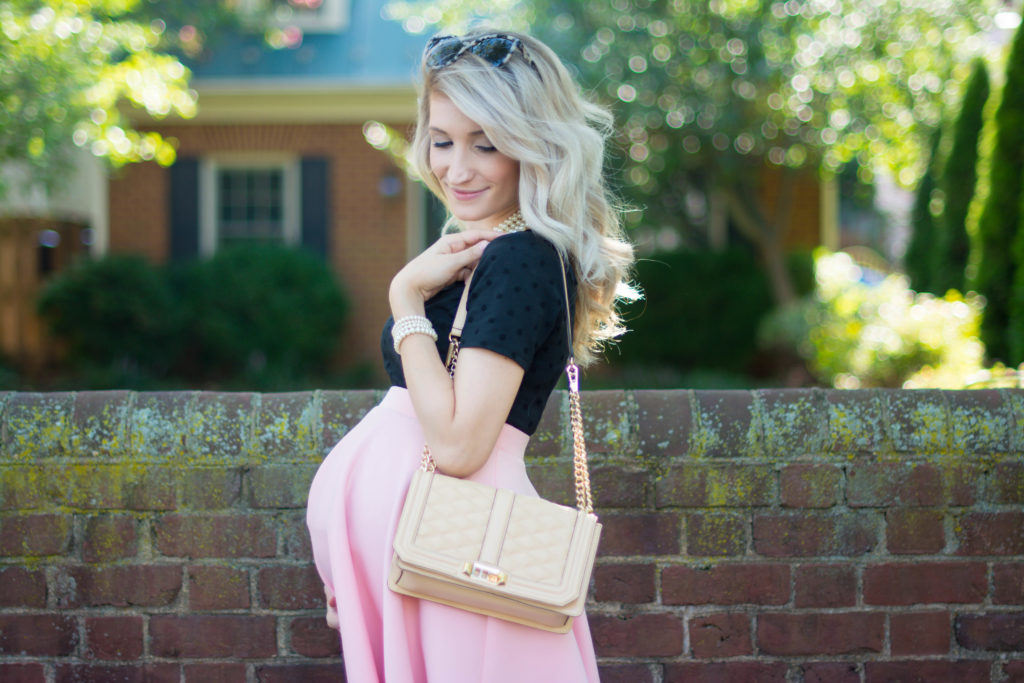 This look is definitely a comfy kind-of casual look for me but it still looks very feminine, girly and chic without having to wear heels or being uncomfortable in any sort of way.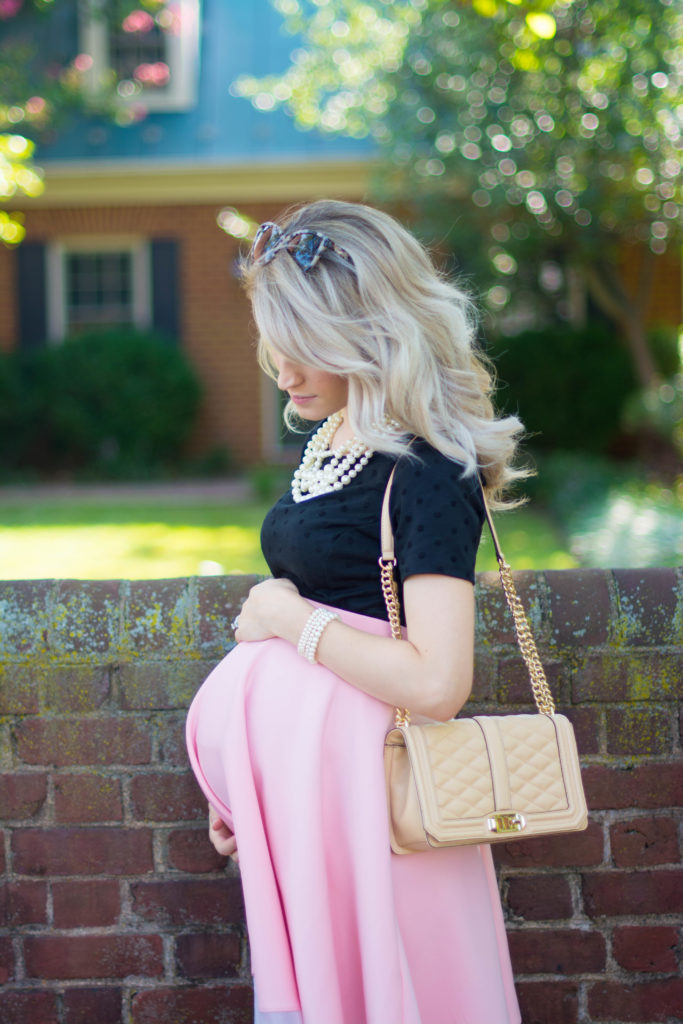 Skirt|| Asos Pink Paneled Midi Skirt|| Not available but replacements below
Top|| Elle Polka Dot Peplum Top ||  Not available but replacements below
Bracelet ||FOREVER 21 Faux Pearl Bracelet Set || found below
Bag|| Rebecca Minkoff Love Crossbody || found below
Shoes|| Factory classic ballet flats • J.Crew Factory|| found below
Necklace|| Pearl twisted hammock necklace • J.Crew|| found below
Sunglasses|| Stella McCartney Oversized Cat-Eye Sunglasses-Colorless|| found below
---
---