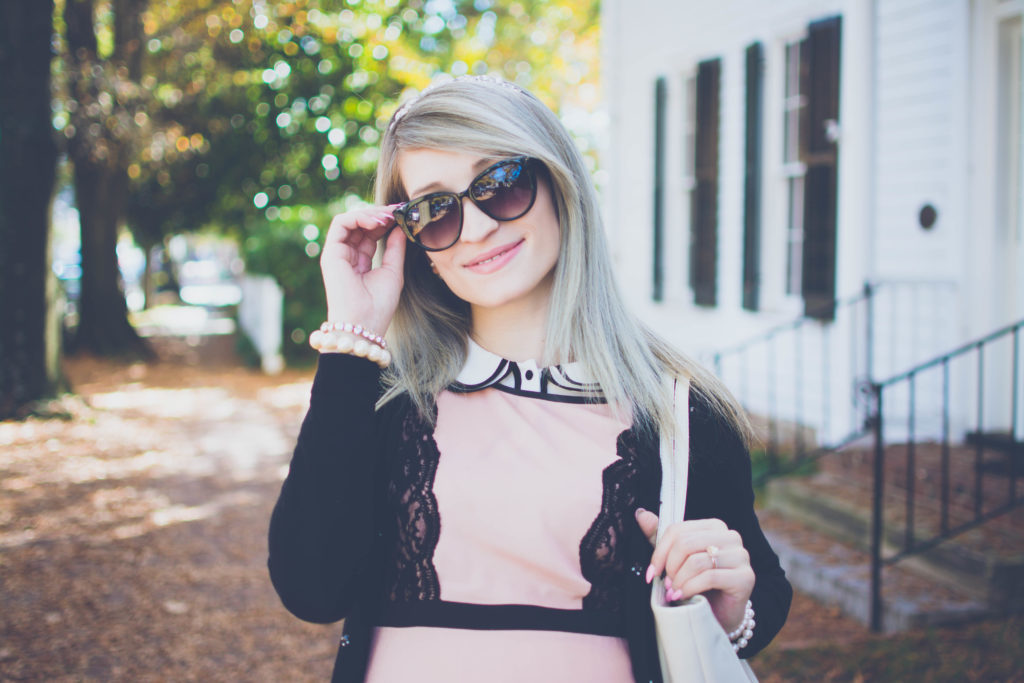 Hello lovely ladies 
I can't believe that this moment is already here! The moment where I share with you just one last cute maternity dress tutorial! And I tried not to disappoint! Of course I had to make my maternity style go out with a glambang! Well as glam as it's going to get at this late in pregnancy lol.
This look reminds me of a mix between Blair Waldorf's style from Gossip girl combined with Lauren Conrad and Kate Spade. Three of my favorite & all-time style inspirations and I just can't believe that this far along in pregnancy, I could achieve such a look! I just remember having such a difficult time dressing during my last two pregnancies. The last thing I was doing was getting creative with layers and lace because I didn't even think it was possible!
I happened to get this fabulous dress with a matching trench from Momomaternity and I am so sad that I didn't discover this brand sooner. The collection that these pieces came from, consists primarily of blush pink & black which just so happens to be my favorite kind of color combinations! It's so feminine, so lovely & so chic!
I styled the dress with an actual non-maternity button up and collared blouse from forever 21. I love these kind of tops because you can add them to a lot of your outfit ensembles and achieve a really cute look!
I also styled this look with an embellished cardigan because this dress is actually sleeveless and we are in the middle of Fall so I had to be weather-prepared.
I kept it simple color-wise by choosing black for not only the cardigan but the ballet flats and accessories as well. I didn't want to take away from the lovely color combination of the pink and black when accessorizing and adding to the overall look.
Lately, I've been showing so much love to my blush pink bags as I'm out and about but I felt that with this exact look it would have been too much so I just went with this darling little creme Kate Spade tote bag.
Overall, this look consisted quite a bit of some layering, which can be tiring while pregnant but It was cute so I was super happy with the end results! I hope you enjoyed this look and I can't wait to share more with you this week on the blog!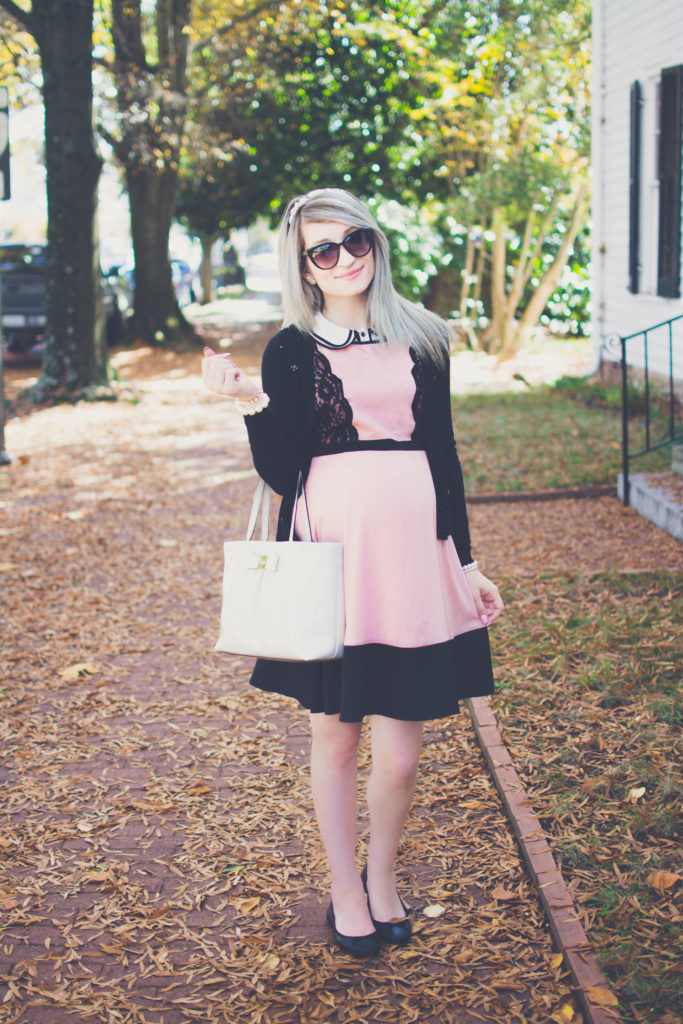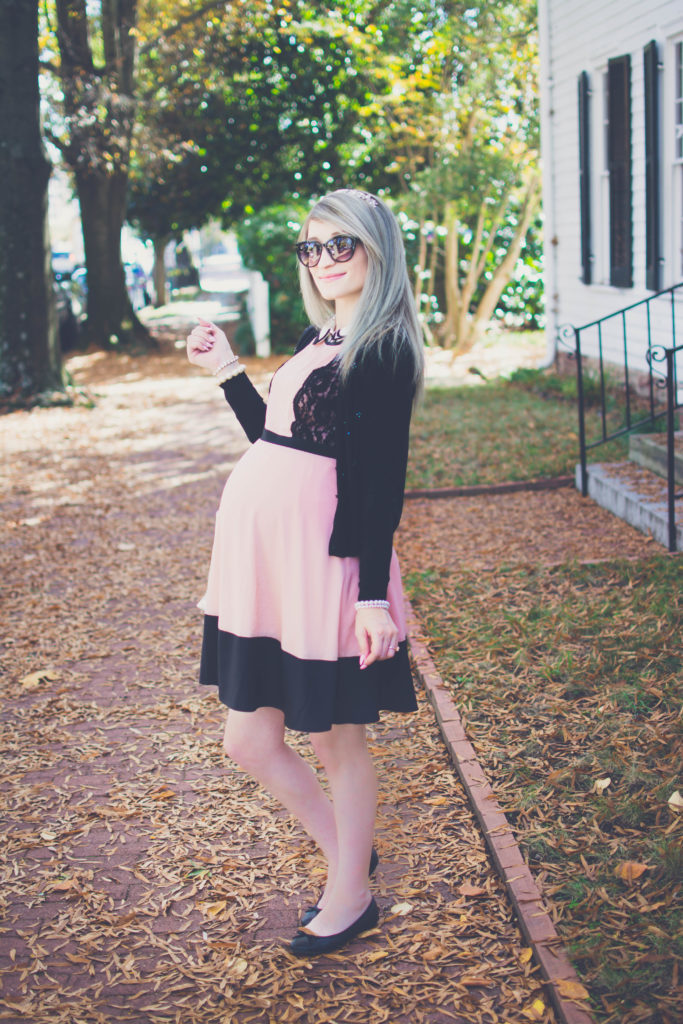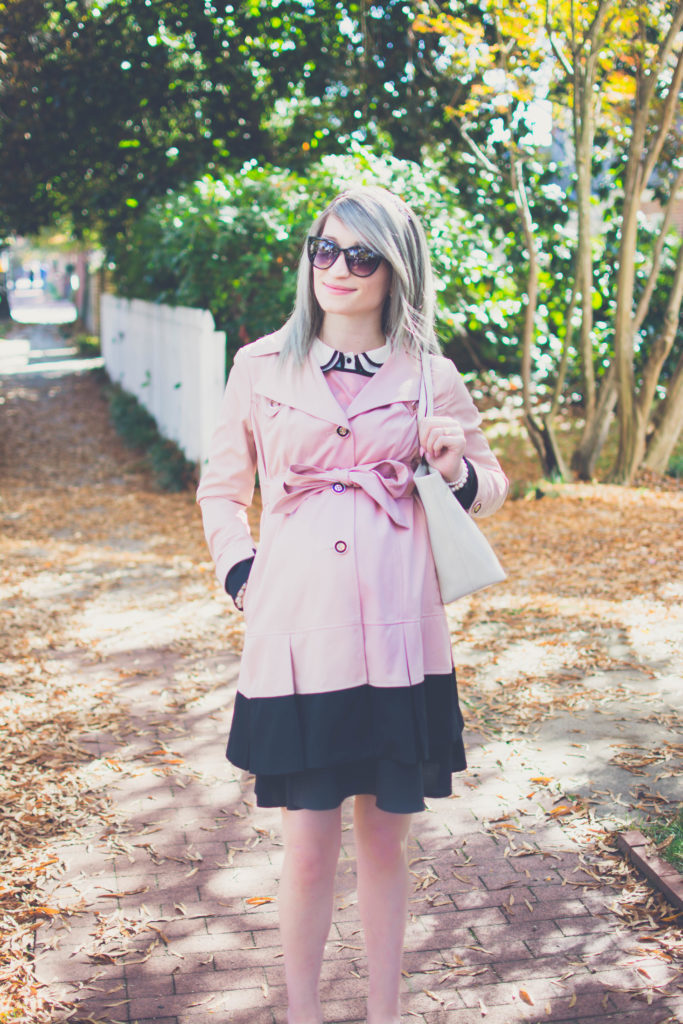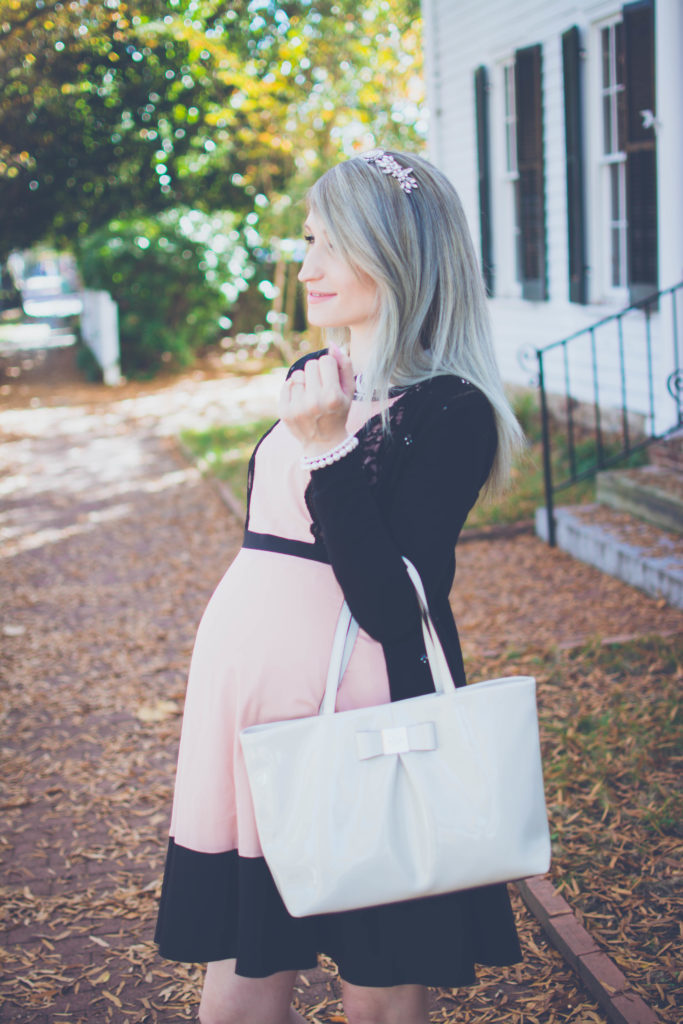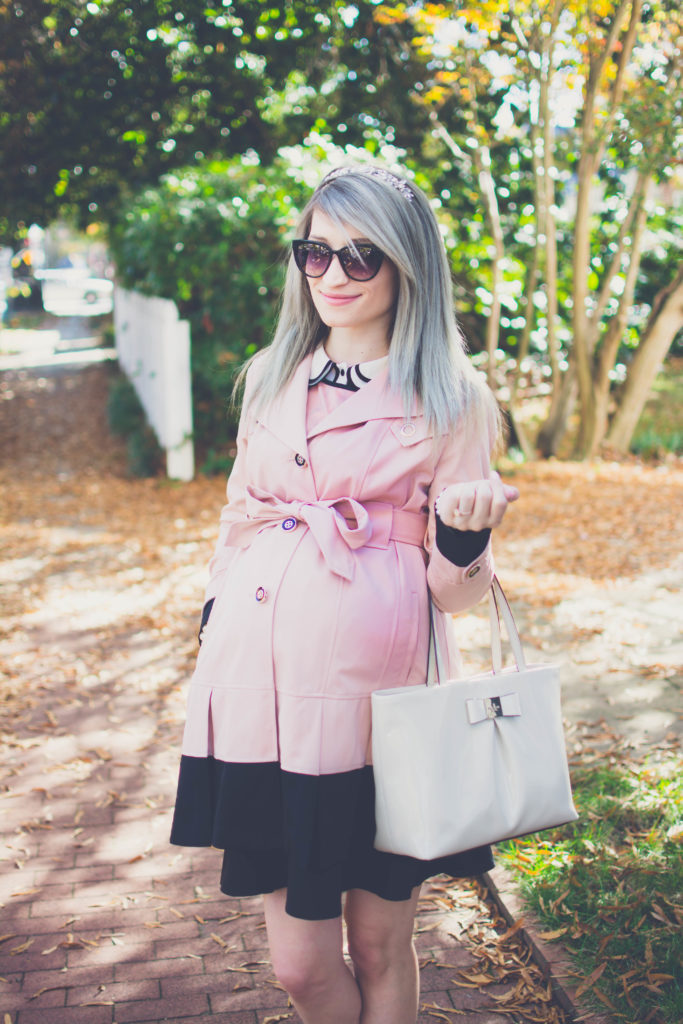 The dress || Momo Maternity "Cece" Lace Trim Skater Dress ||find it here
The Jacket||Momo Maternity "Claire" Colorblock Pea Coat|| find it here
My Ballet Flats || Factory classic ballet flats • J.Crew Factory || find them here
---