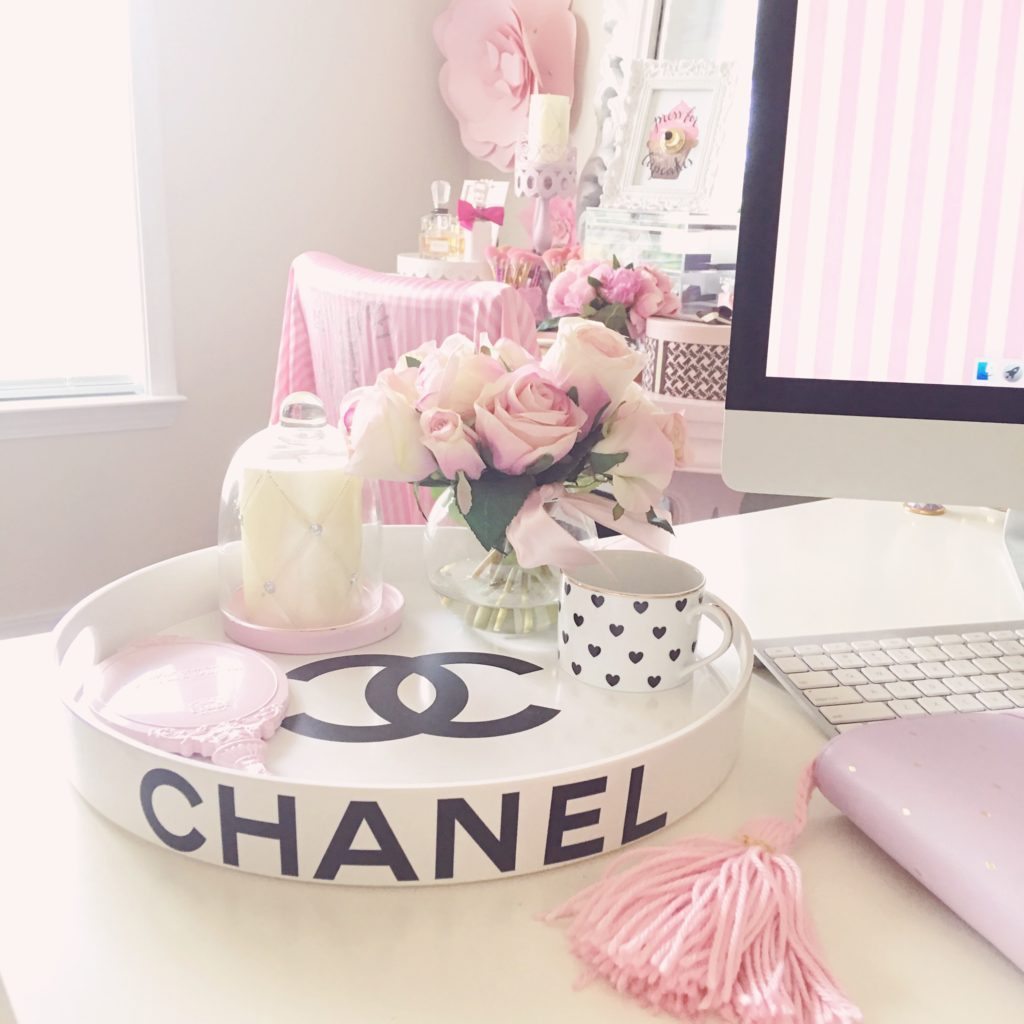 ---
Helle Beauties!
I am so so so sorry that I have been MIA for what feels like forever but SO much change is going on over here..
We recently moved and we also moved over a big distance so adjusting and unpacking is all that I have been doing the past two weeks. Well that AND decorating of course! And you know just how much I love to decorate! So one thing that I have been looking forward to with this big change is the chance to re-decorate all over again in a new and beautiful space!
I have a few and of course, NEW blog posts coming up for you, featuring all of the gorgeous and girly home decorating that I am doing over here and I ABSOLUTELY cannot wait for you to see!!
Here's a sneak peek of the decorating I've done so far but I am going to be showing you my new workspace, beauty space, princess bedroom ( hehehe) and how I have decorated our new living space! I am also going to be breaking up these decorating posts into separate blog posts so make sure you're keeping an eye out for when each one becomes available. I'll also be notifying when they're ready via Instagram.
Have a lovely rest of your week my pretties! Mauh!
---