Lovely Little Details From My latest Shopping Haul
I am so sorry for being MIA with the blog lately! But I am officially back and with some pretty new clothes to share with you!
Let's get to it.
Recently I picked up some things from Nordstrom and New York & Co. They're feminine, of course, and I couldn't love the details of them more.
A Lovely Lace Dress
The first look features a minty lace dress. I adore the eyelash edges on the sleeves and bottom of the dress. It's so soft, elegant and comfortable. I added a pink bow belt for some contrast and to make the dress even cuter.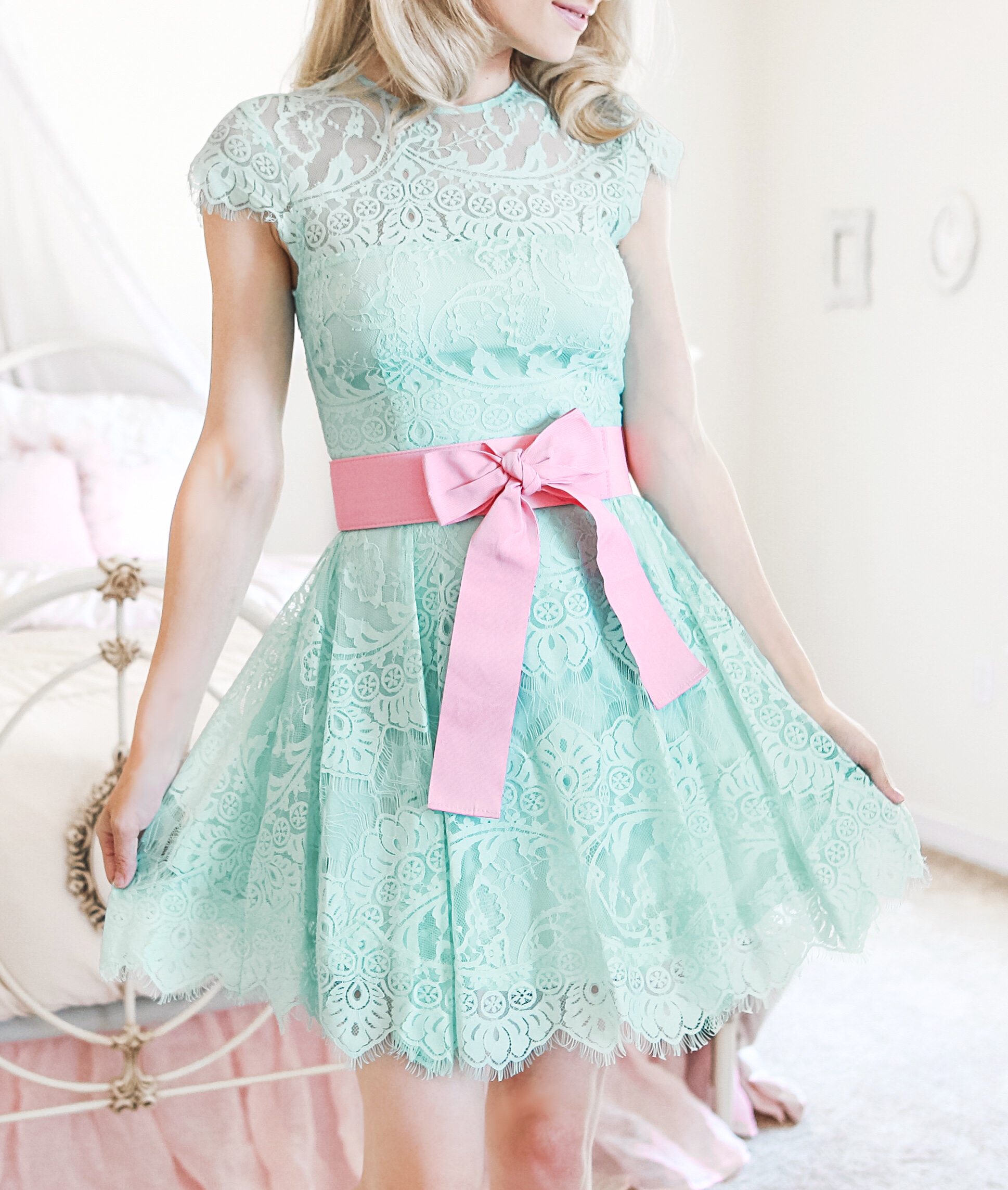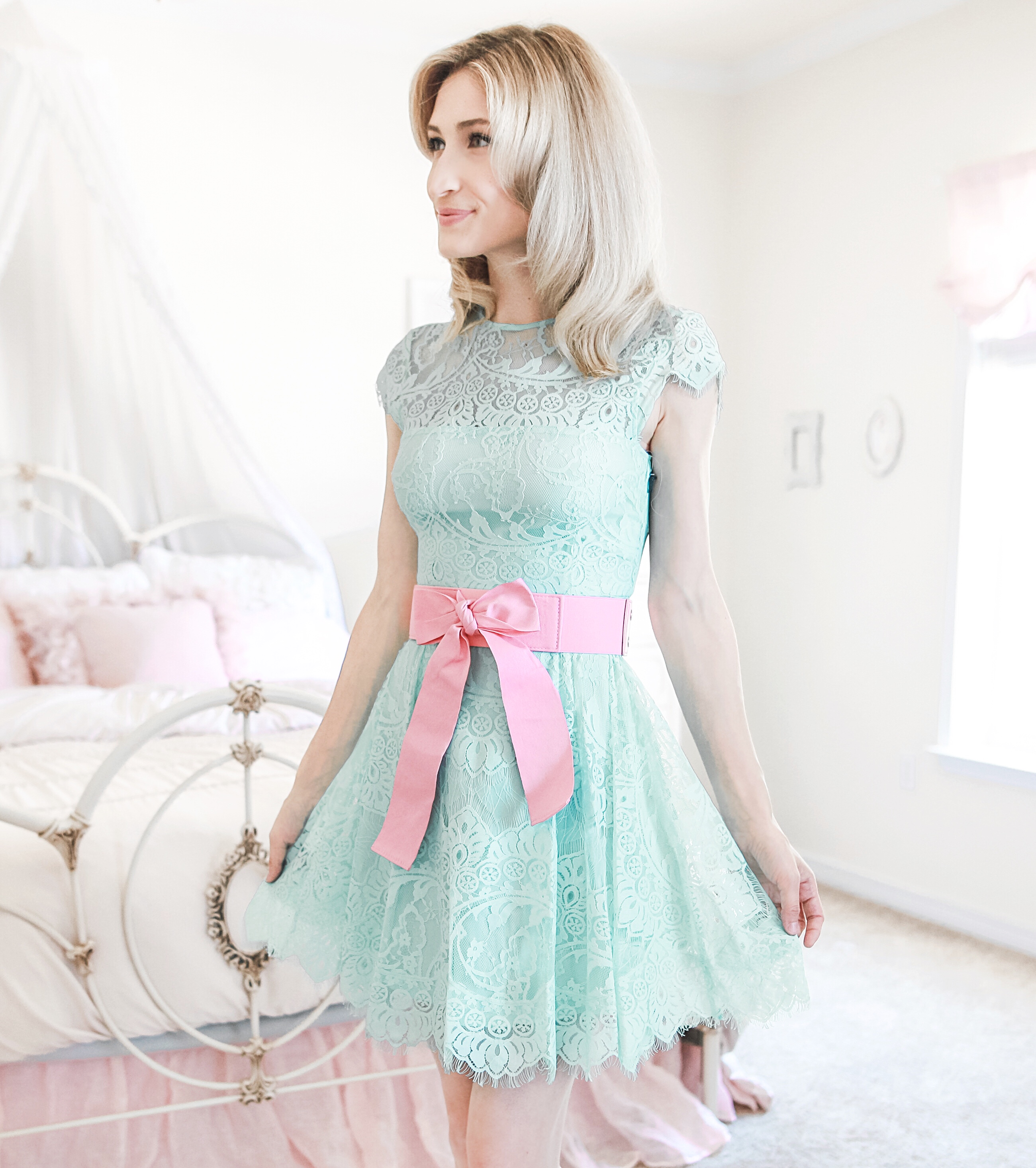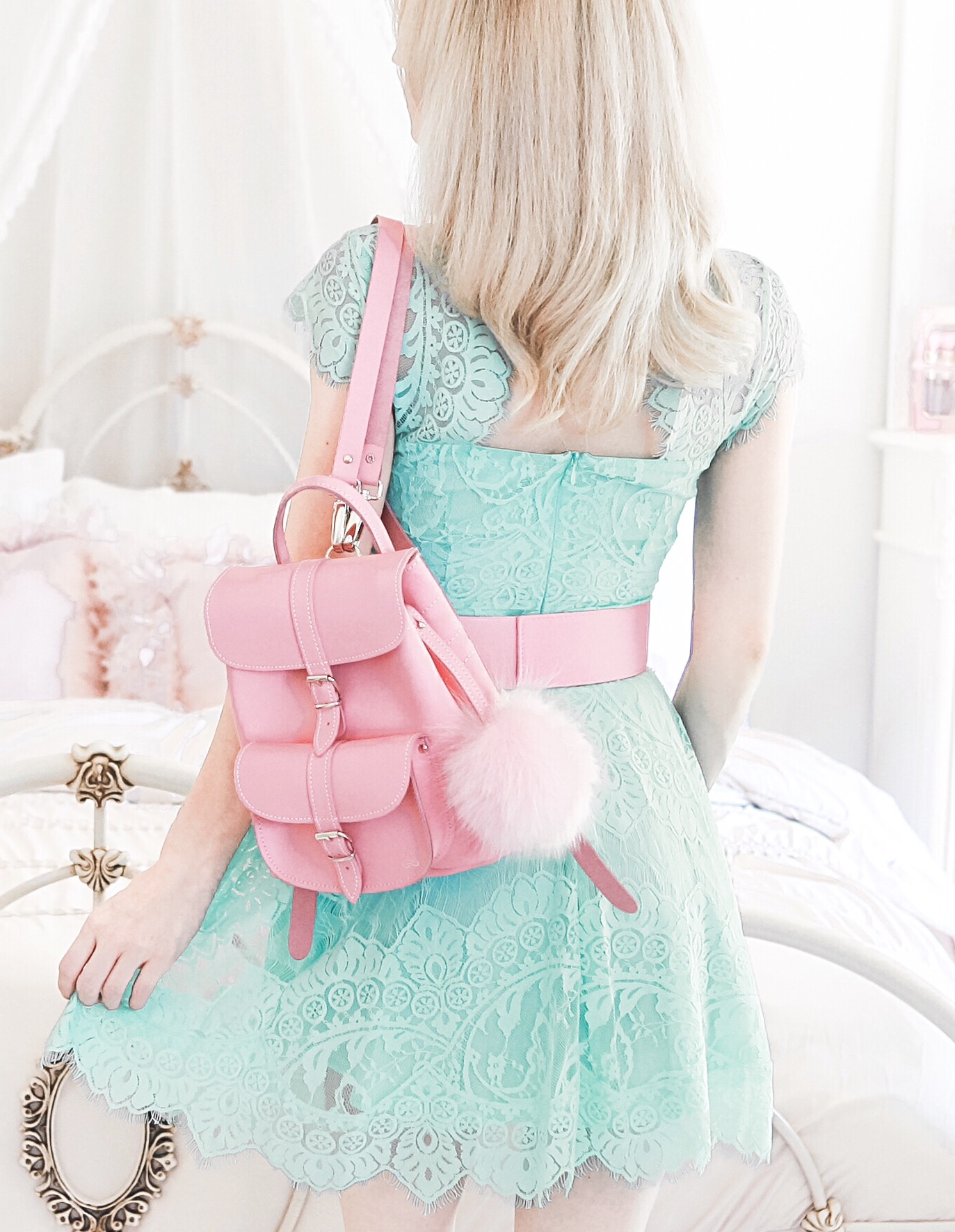 This dress is from Nordstrom for a fab price that you can find right here.
Chic with Black & Pink
The next outfit is a pink blouse that I combined with a polka dot tulle skirt. The polka dot details with the bow on the blouse are beyond adorable!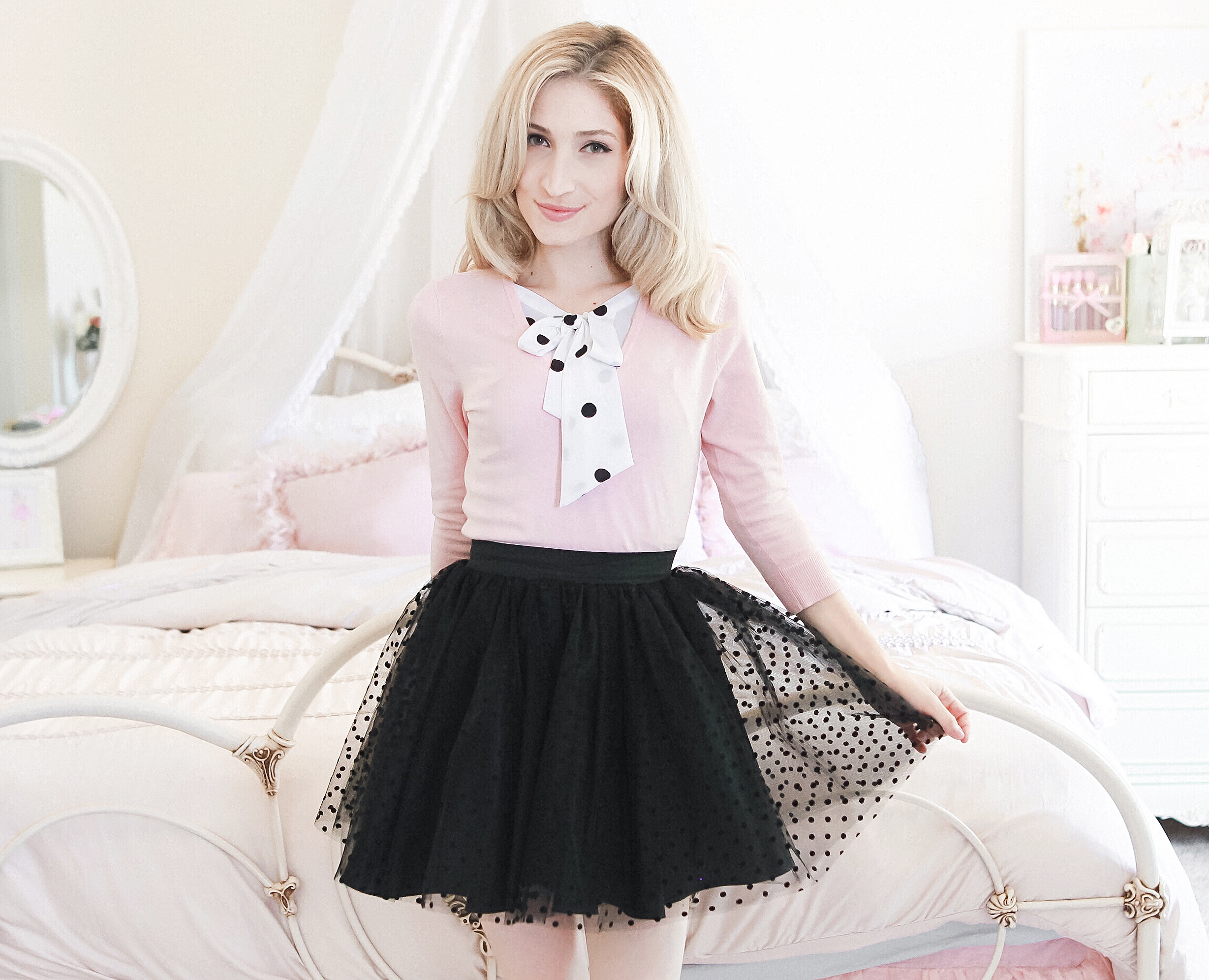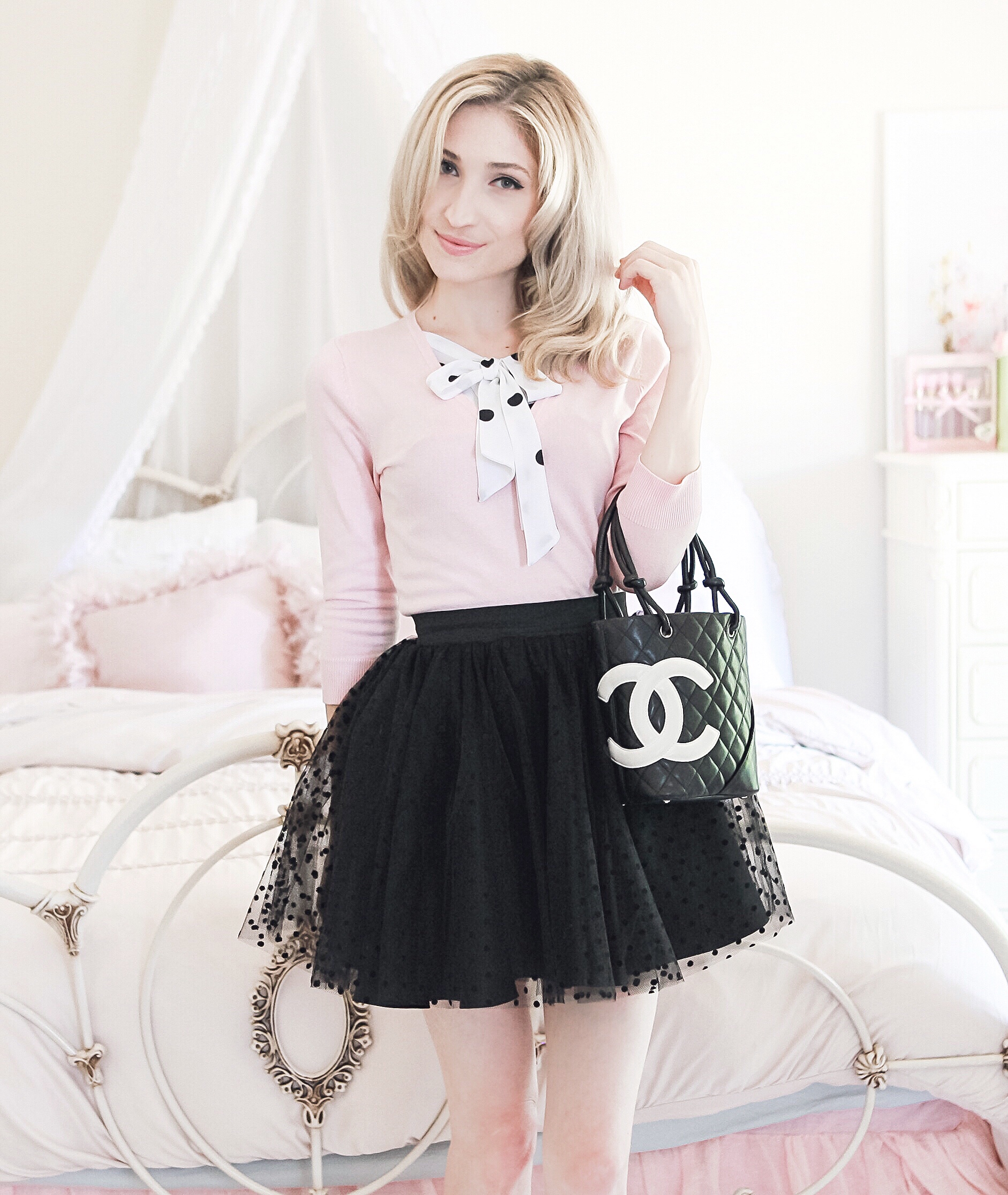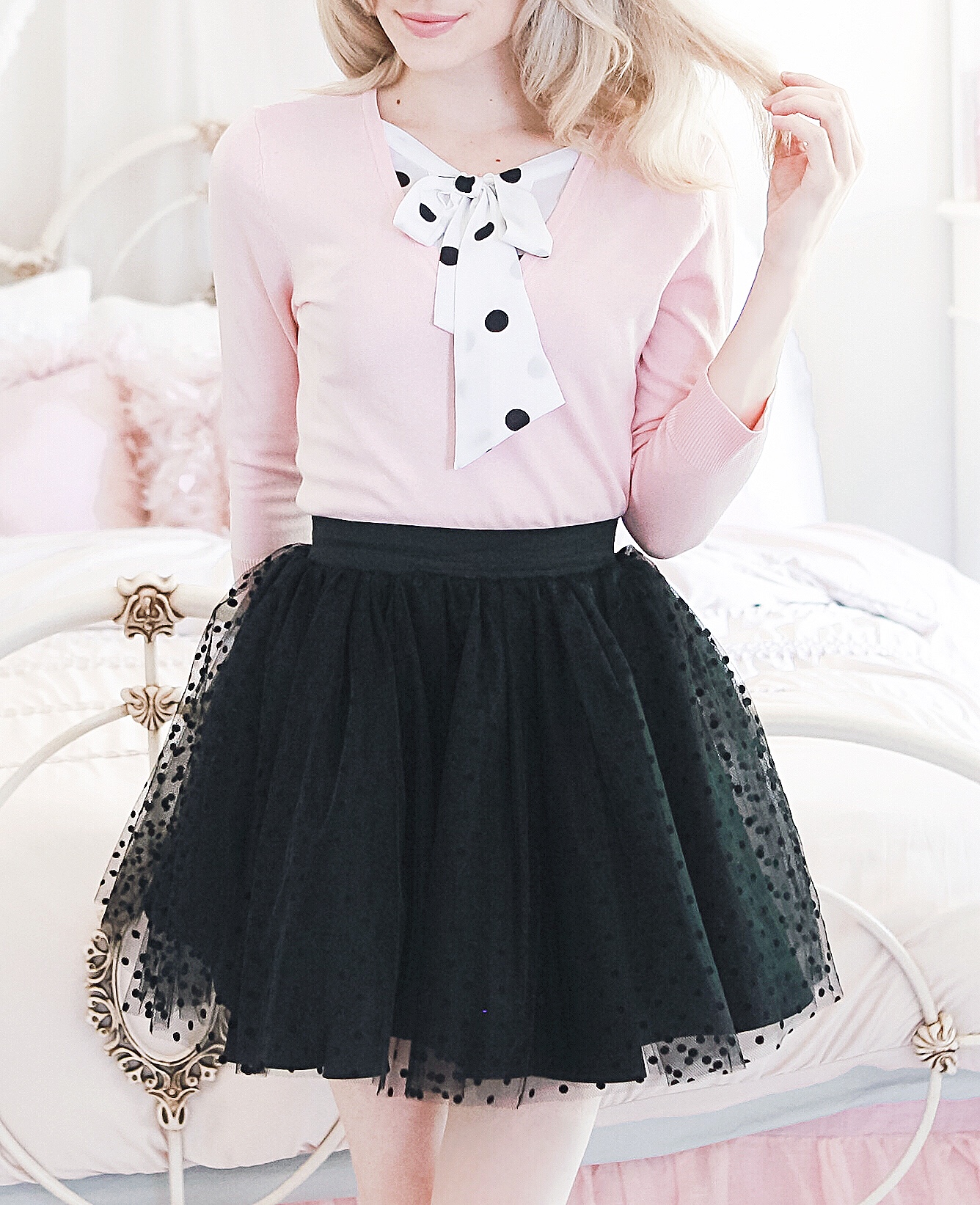 The sweater is from New York & Co. and you can also find that right here. If you like the darling tulle skirt that can be found right here, too.
A Bow I Couldn't Pass Up
For this next look, I switched things up a bit and turned a blue bow back dress into a top, by combining it with a tulle skirt yet again.
I did this because the dress is a little too short for my taste and I thought adding a tulle skirt would make it so much better. I seriously adore the bow on the back of this dress! It's hard to find darling details like this in clothes that are made for women.
You can also get this from Nordstrom for a steal of a price right here.
I added an adorable pink backpack I just got from Grafea. It's teeny but can still hold a lot and I'm going to use it for my upcoming trip in a few weeks to Disney World! So excited about that!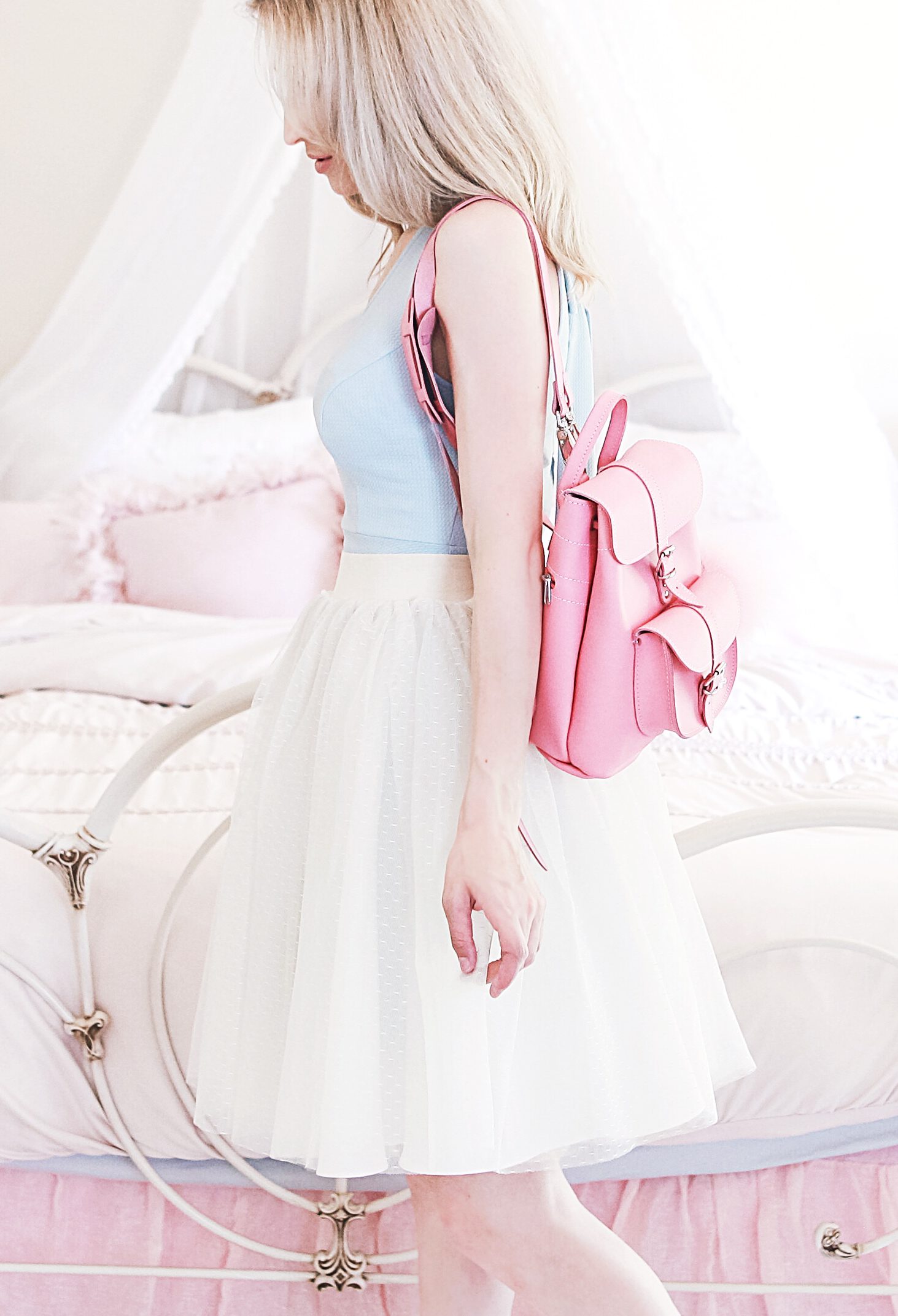 It's All About The Pretty Details
The last look I want to show you features a beautiful butterfly appliqué skirt. This can also be found at Nordstrom, right here, and is from one of my favorite brands, Eliza J. I've had my eye on this enchanting skirt for quite some time and I'm so happy that I finally got my hands on it!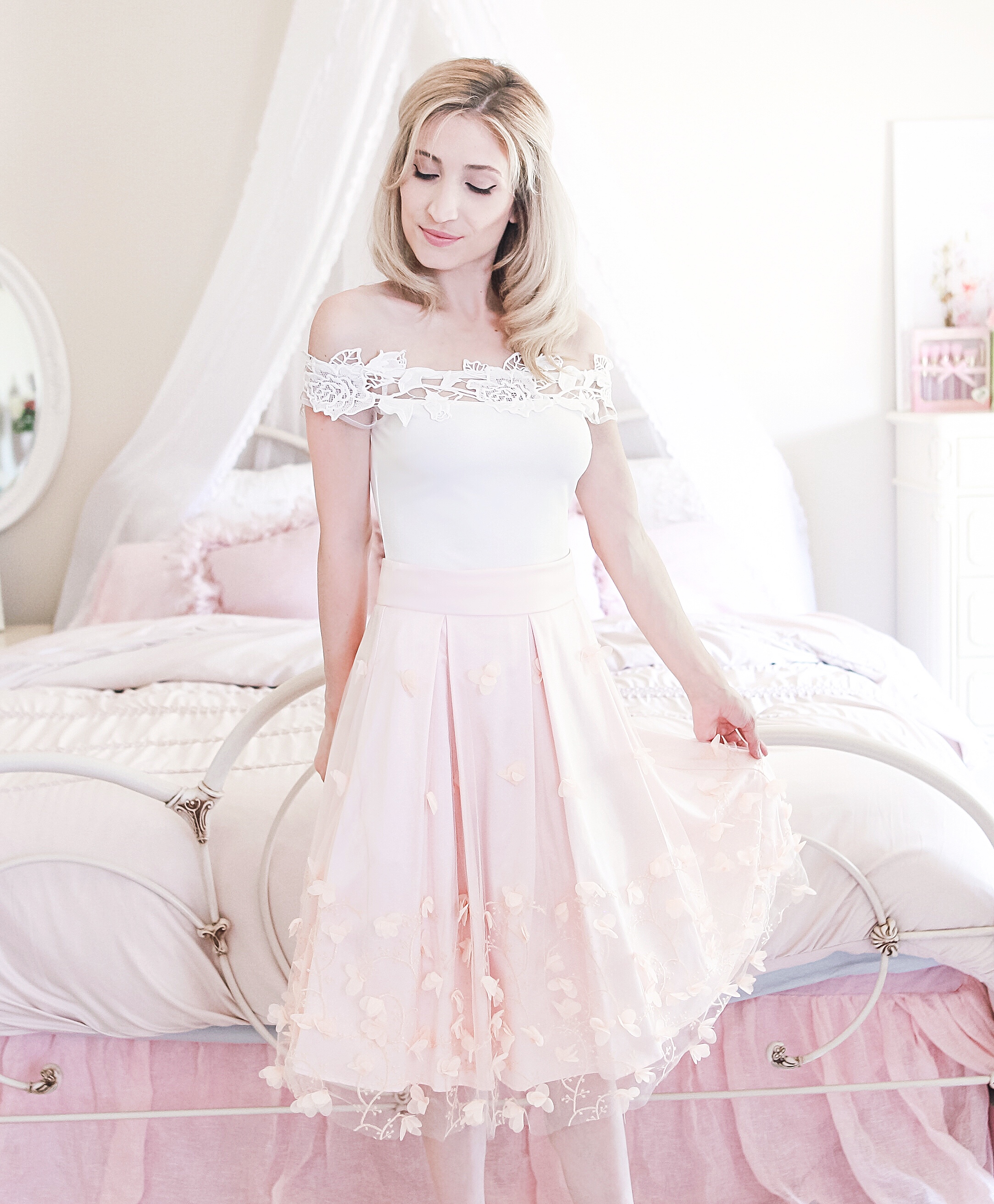 It comes in a light blush color like this and a light grey as well. Both are so beautiful but I went with the blush because I find it'll pair better with the pieces in my wardrobe. I styled this skirt with a bodysuit I featured here before from Forever 21. You can find that right here.
Altogether it's such a romantic & feminine look that I'll be adoring all summer long.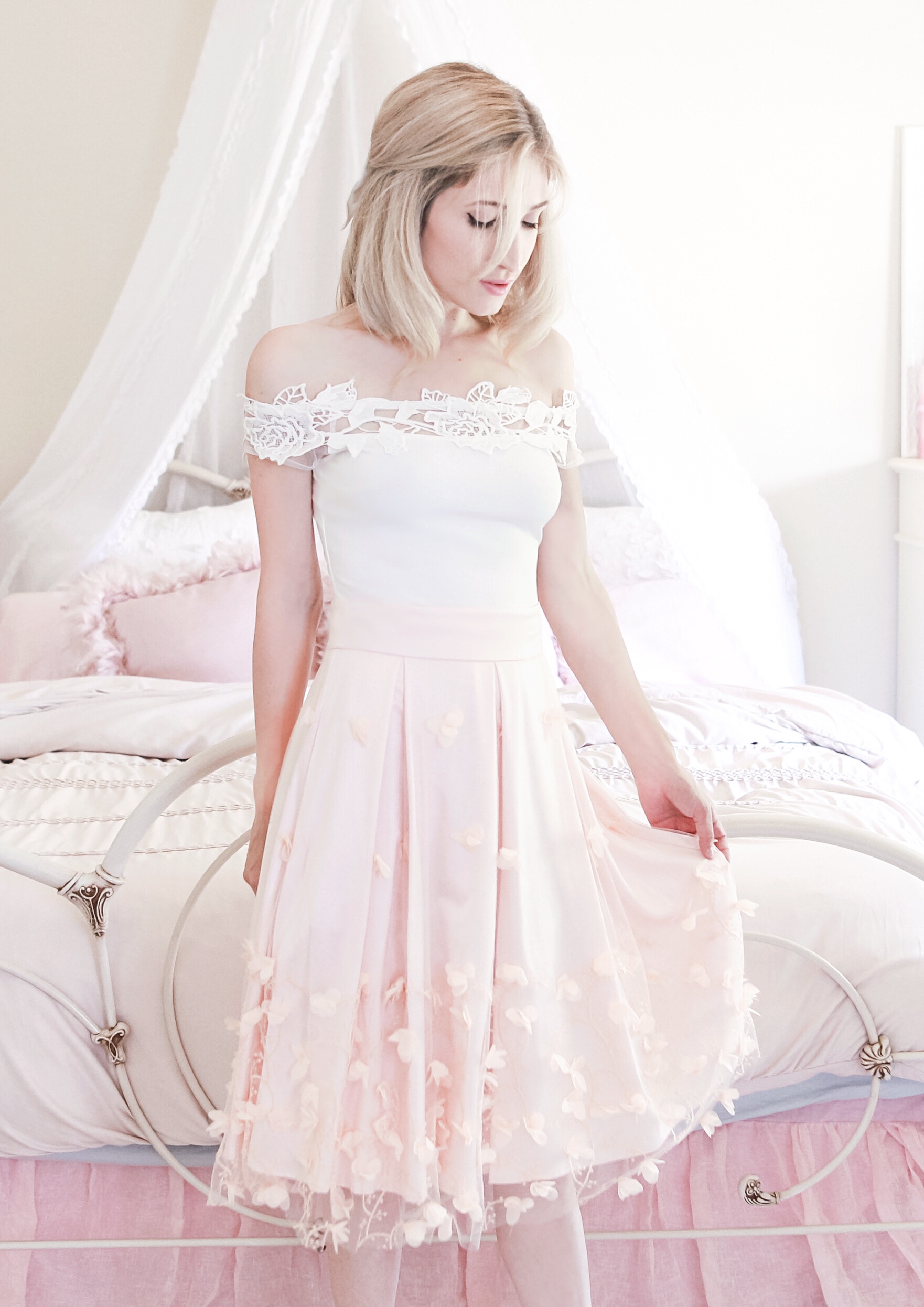 All of the tulle skirts I featured can be found right here.
There's a lot more I have to share with you that I'll be posting throughout the week! Can't wait loves! Enjoy the rest of your weekend for me!
xo.
SaveSave