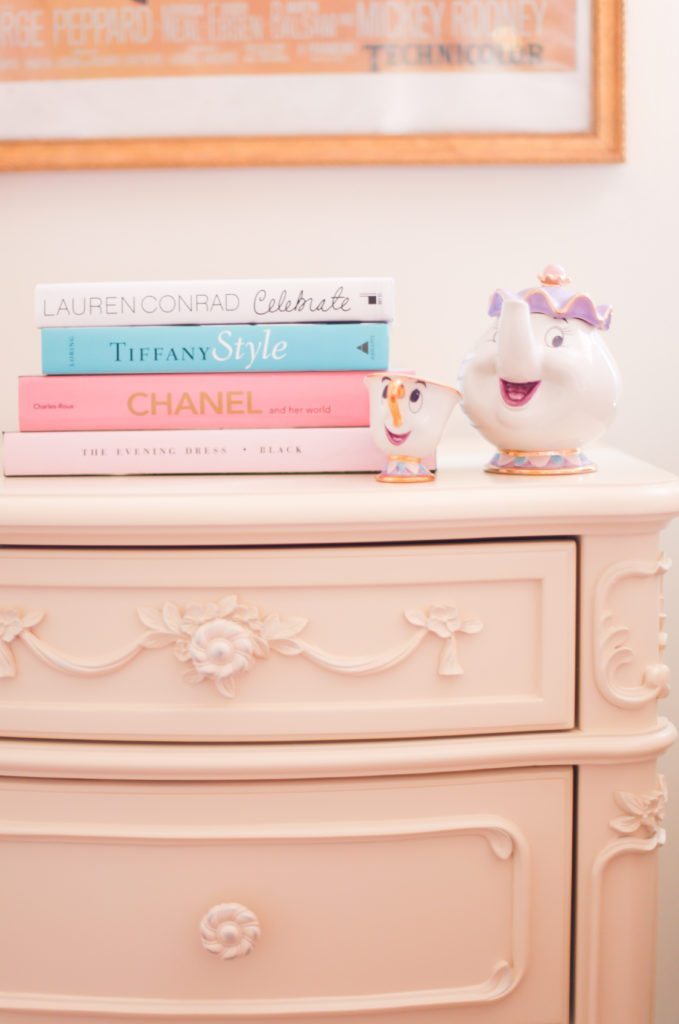 Hello Pretties!
With the warmer weather, I've been feeling like it's time for a change and my favorite way of switching things up is to decorating and rearranging things! So YES, that's exactly what I have done but this time I focused solely on my bedroom.
So not only did I do some decorating but I also added some new pieces to my space and these pieces have me oh SO excited because they're so incredibly gorgeous and feminine! These two and NEW pieces are the side table as shown here ( many times, sorry just love it so much!) and a new princess-like wrought iron bed! LOVE LOVE LOVE them!!
These pieces go so perfectly with my feminine and elegant style and they pair very well with pink which is my favorite part!
I styled the nightstand in a few different ways to show the endless cute ways that you can style your side table with such a beautiful piece as this! I found the side table and bed at Hayneedle after searching endlessly for pieces to add to my bedroom that has this very specific style.
There are so many pieces that are apart of the collection that this side table belongs to and eventually I am going to one by one complete my collection.
What I also love is the quality of the side table and the bed because what I have found time and time again is low quality in so many furniture pieces and when you see how much furnishings costs these days the last thing you want to do is shell out big bucks only to have the furniture you buy break apart not much time after you bought it.
So of course on top of showing you the new changes and lovely furniture I had to show you some pretty details that I am loving so much!! Like me sparkly shoe collection! A girl needs some sparkle let me tell you. I like my shoes just like Cinderella, sparkly and unforgettable.
Also, have to display some tulle in my room of course but I will make a post soon or a youtube video to show you my complete tulle collection because I have so much more!
My little Mrs. Potts and Chip teacup set has recently made their way into my arms so I've been so happy to share them and they're just too cute not to share aren't they?!
My home is completely covered by Audrey Hepburn and Josefina Fernandez Illustrations so of course, you'll find both in my room makeover as well.
The dresser you see in my room makeover is one that I have had for so longgggg and throughout the years I just repaint it and last year I repainted it glossy white with this darling dolly pink and I am still loving its paint job.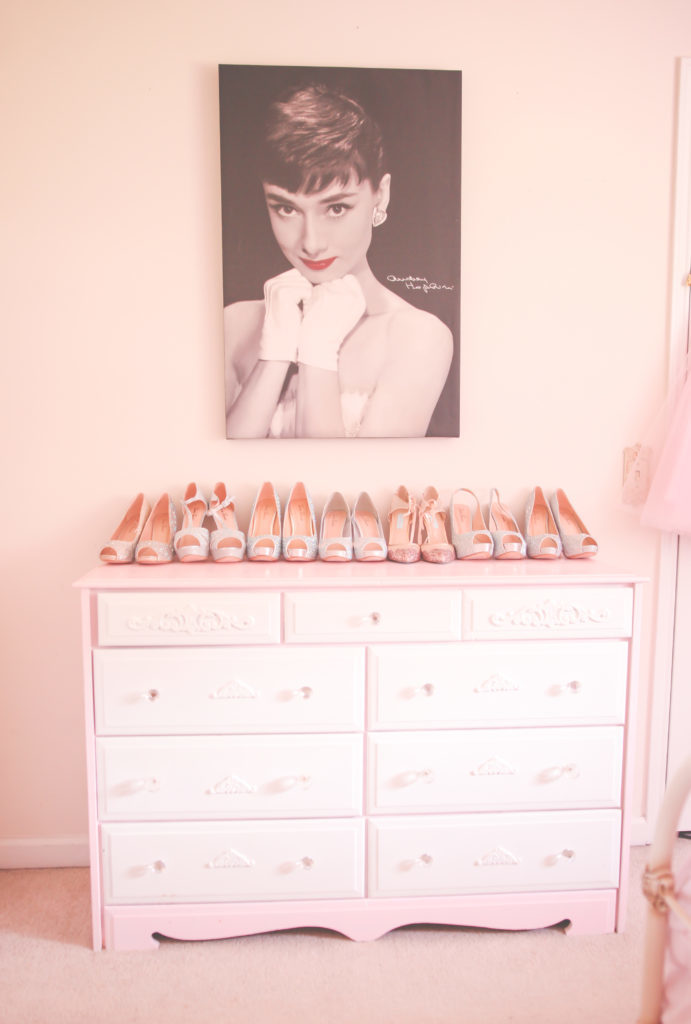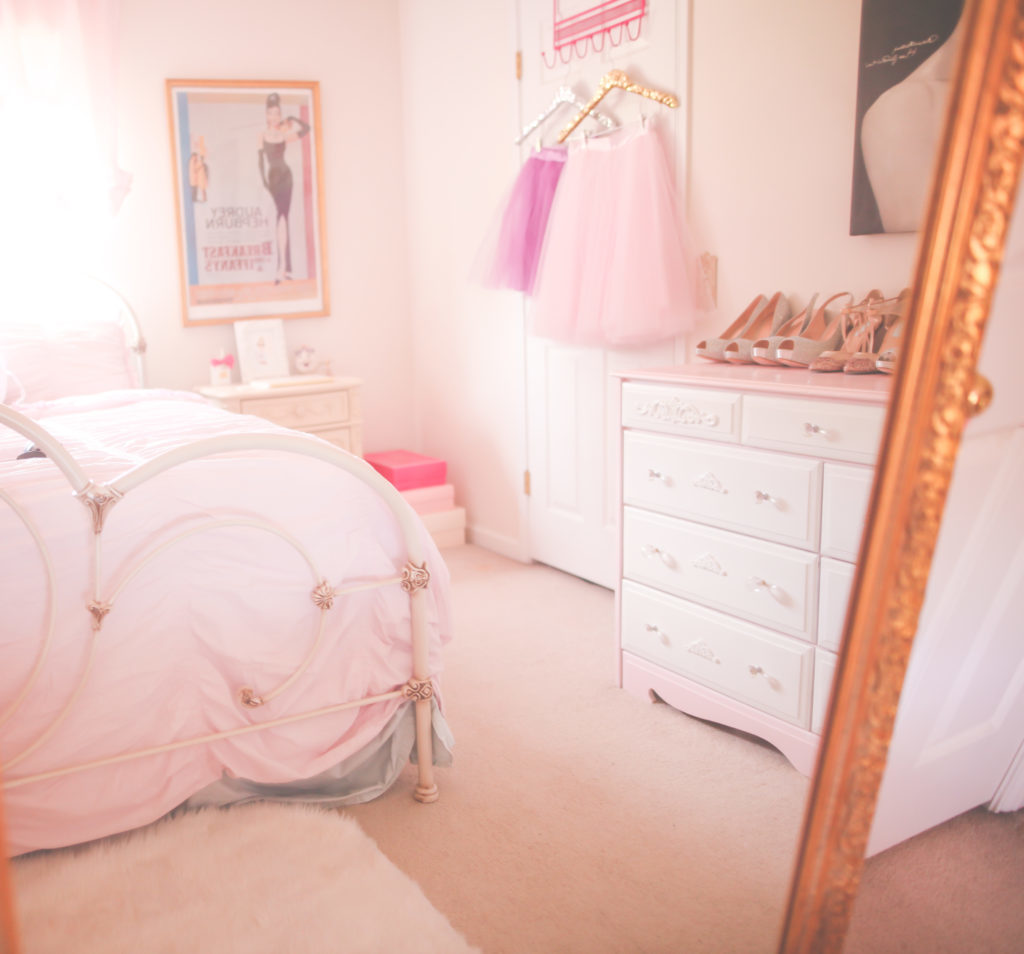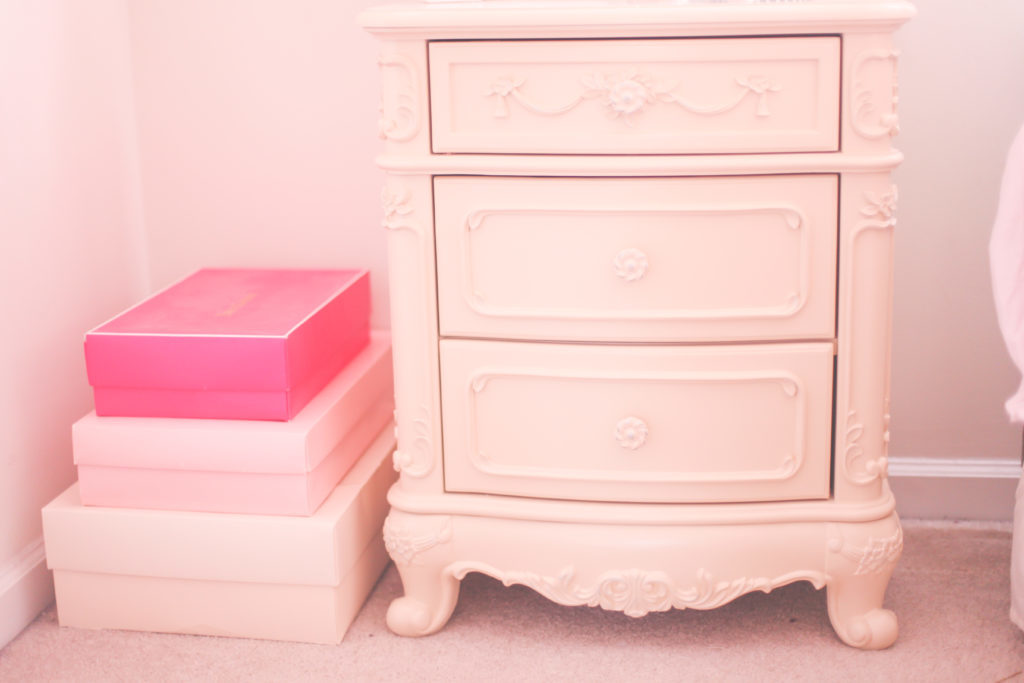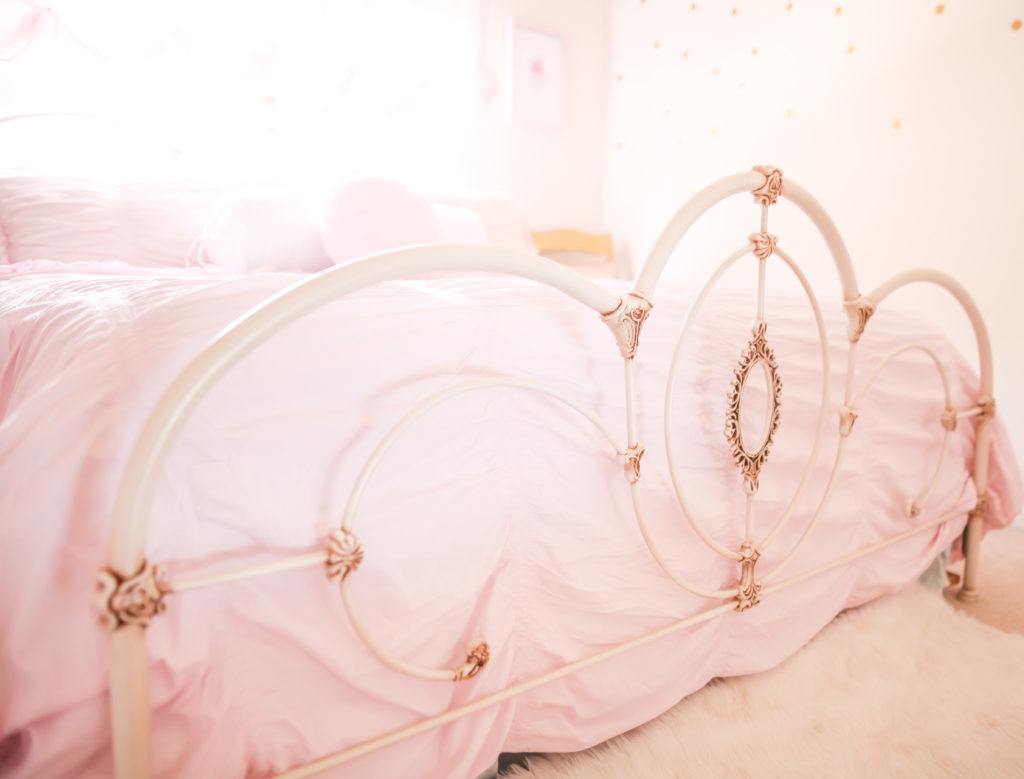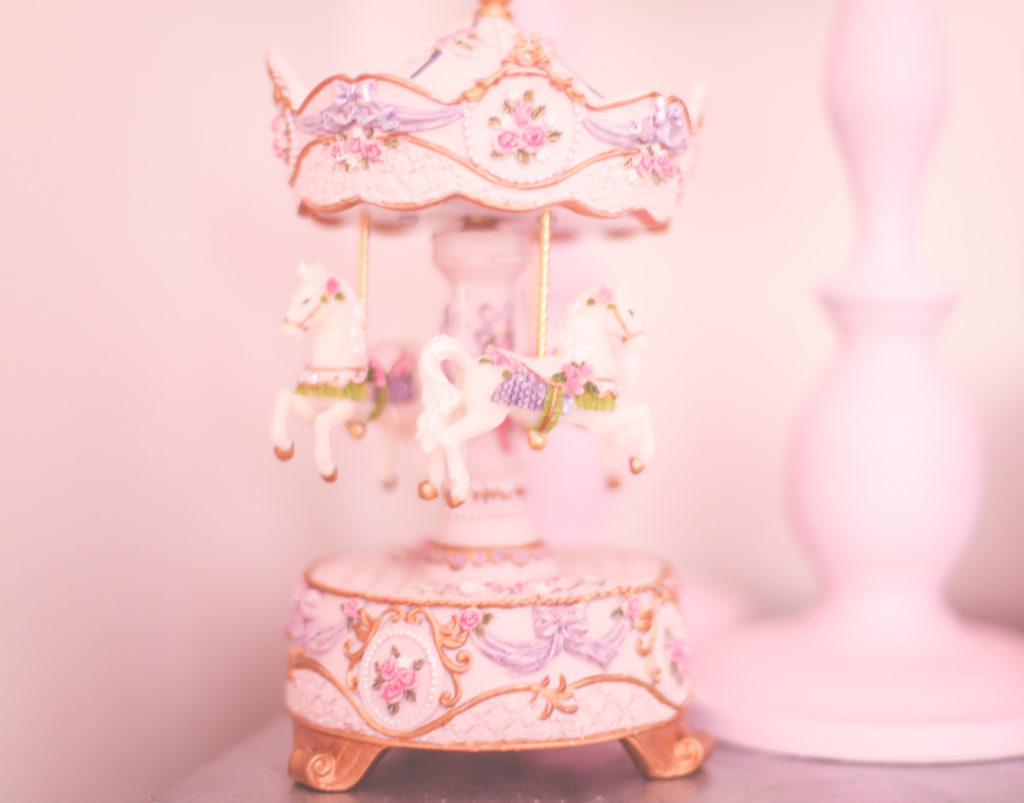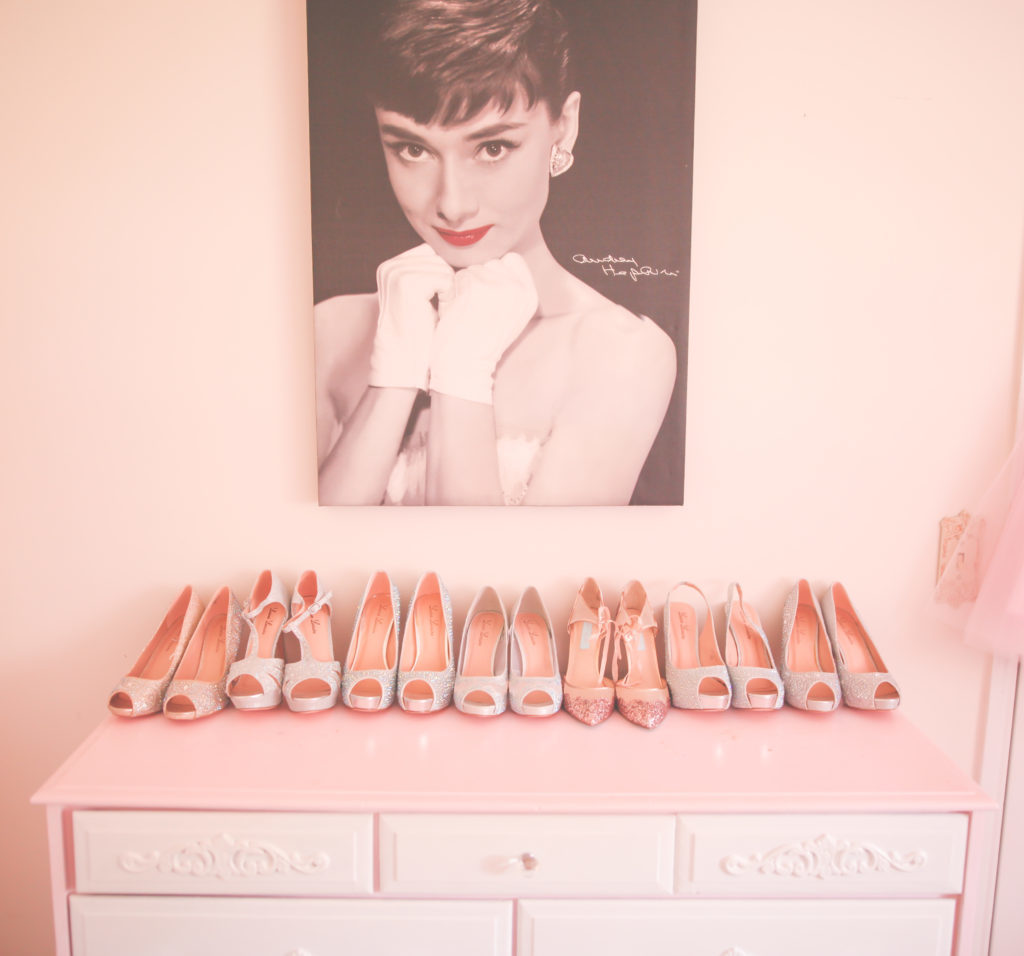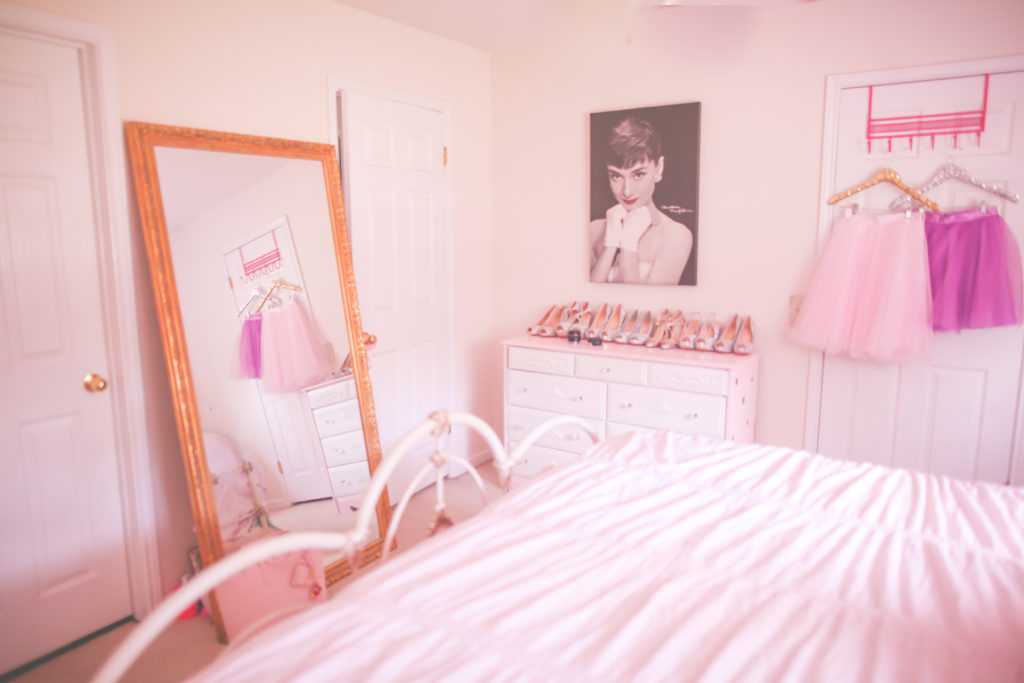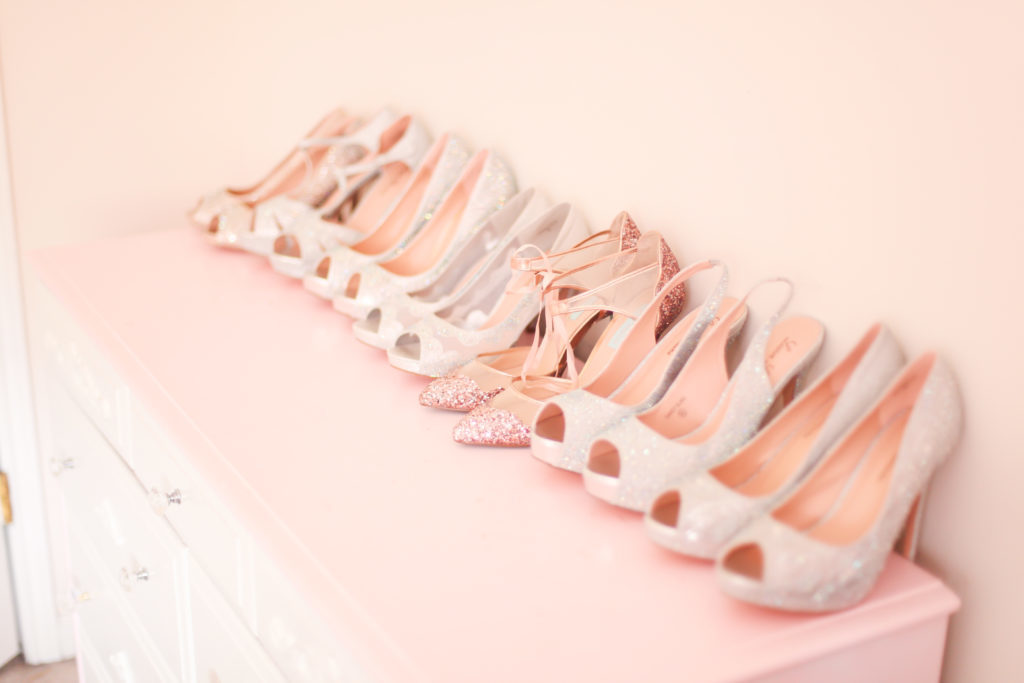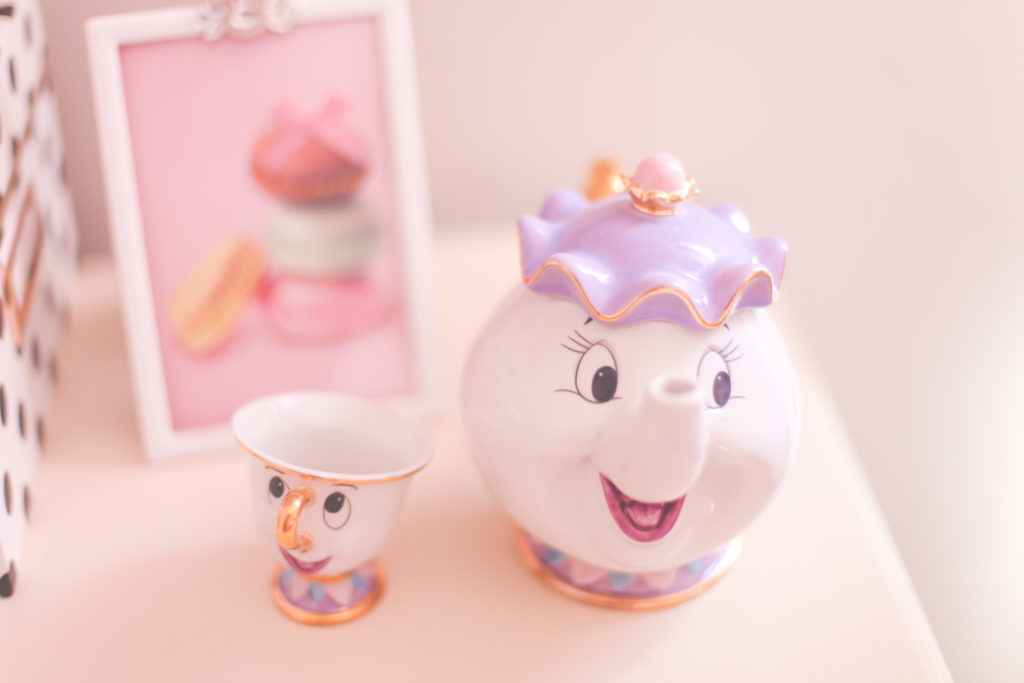 bed c/o // nightstand c/o  // girly prints // bedding
I hope that you love my bedroom makeover just as much as I do! If you have any requests to see something I didn't cover here let me know and I'll get a blog post going on it and a youtube video as well! On that note don't forget to subscribe to my youtube channel where I just posted my newest video launching my t-shirt collection!
Love you!