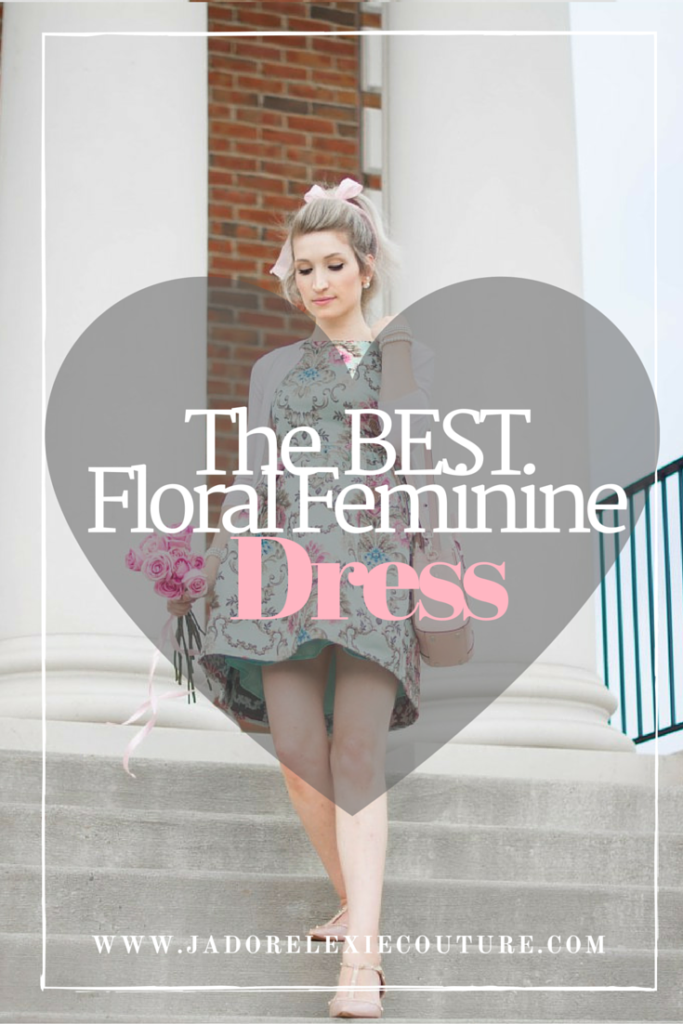 Hello Lovely Ladies I'm sharing with you the best feminine floral dress!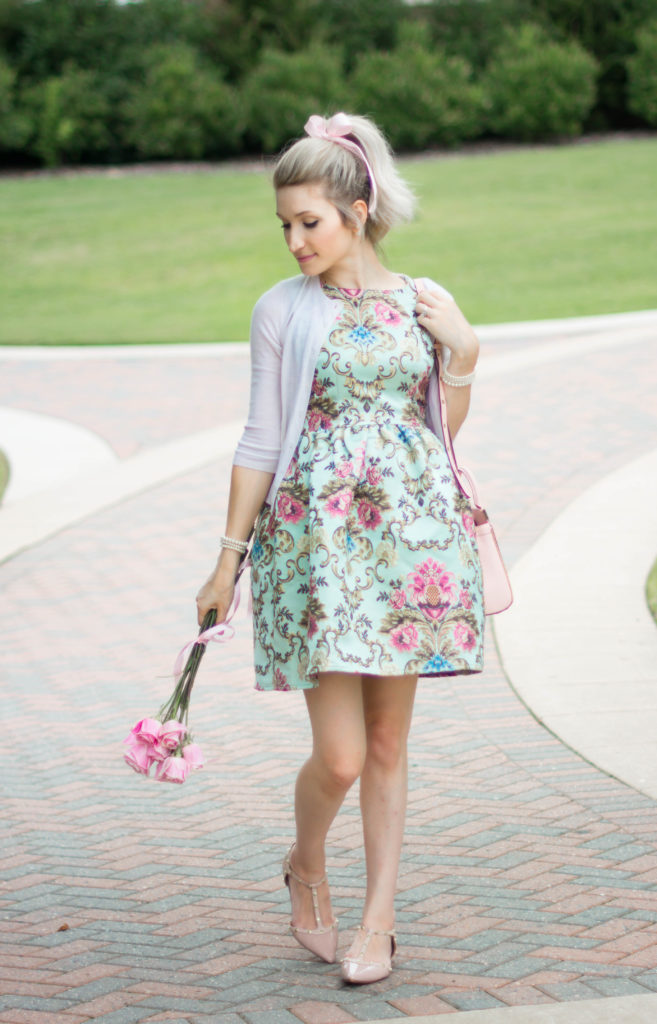 I am beginning to realize just how much I want to tell you, naturally, about how everything happens to be, my favorite. Aren't favorites supposed to be more selective? Yet every time I go to write about my current outfit or purse or what not, it just so happens to be one of my favorites! I guess I really love a lot lol But I would so much rather talk to you about what I am loving over what I am disliking! Unless it's something you really need to hear about! We can all benefit from sharing our favorites can't we?
As much as I want to talk about my favorites with you, I also want to inspire and help you with your very own girly glam wardrobe! My exclusive services have just launched which included personal shopping and personal styling and way way more!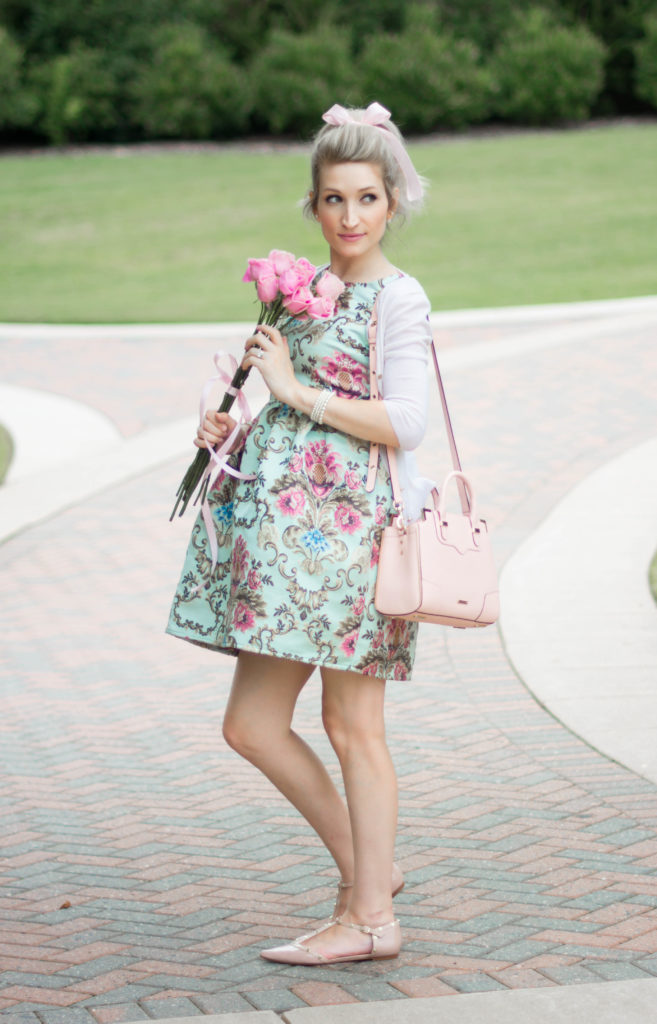 Ok, enough of the getting off topic, let me get to why we are really here, this DRESS! Ah it truly is so stunning and if you could see it in person, trust me you would seriously marvel over the fabric and the way the colors pop and compliment one another. I can't even begin to tell you the amount of compliments that this dress as gathered in it's short life span. These compliments also come from both genders believe it or not!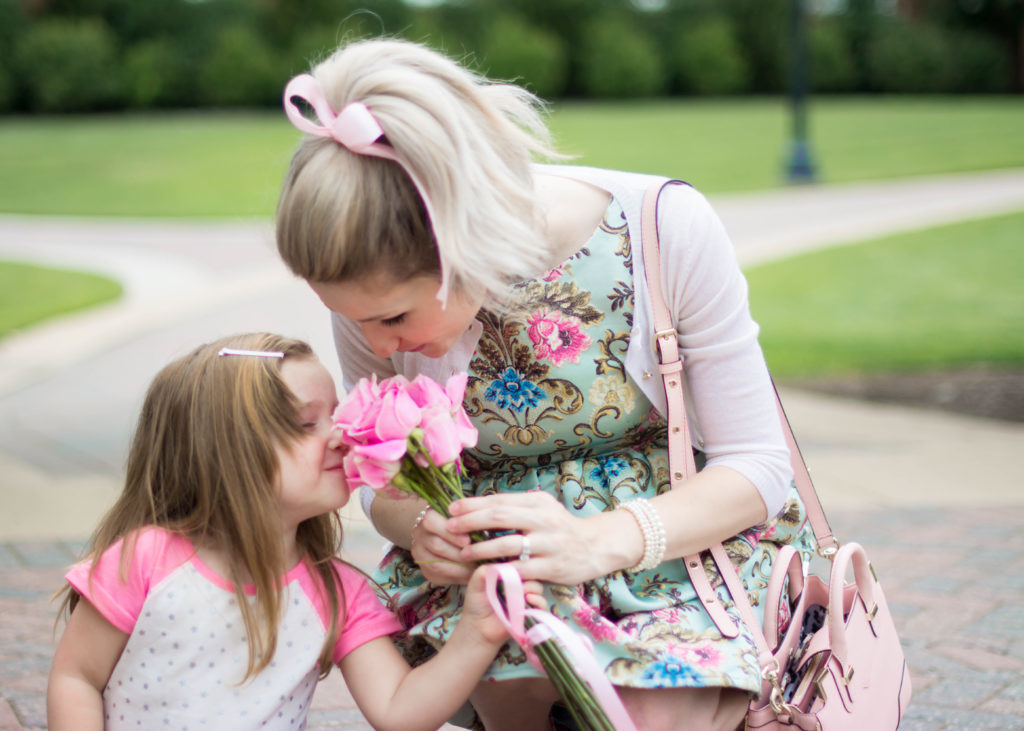 I was so hesitant to show my husband this dress when I bought it initially because he hates floral dresses and he can't help but mention it every time he happens to see one. When I saw this dress online I knew I was in love with it and I didn't want to hear one bit of someone else's opinion of it. To my surprise, when he saw it he actually liked it, a lot! Now that is saying something about this dress!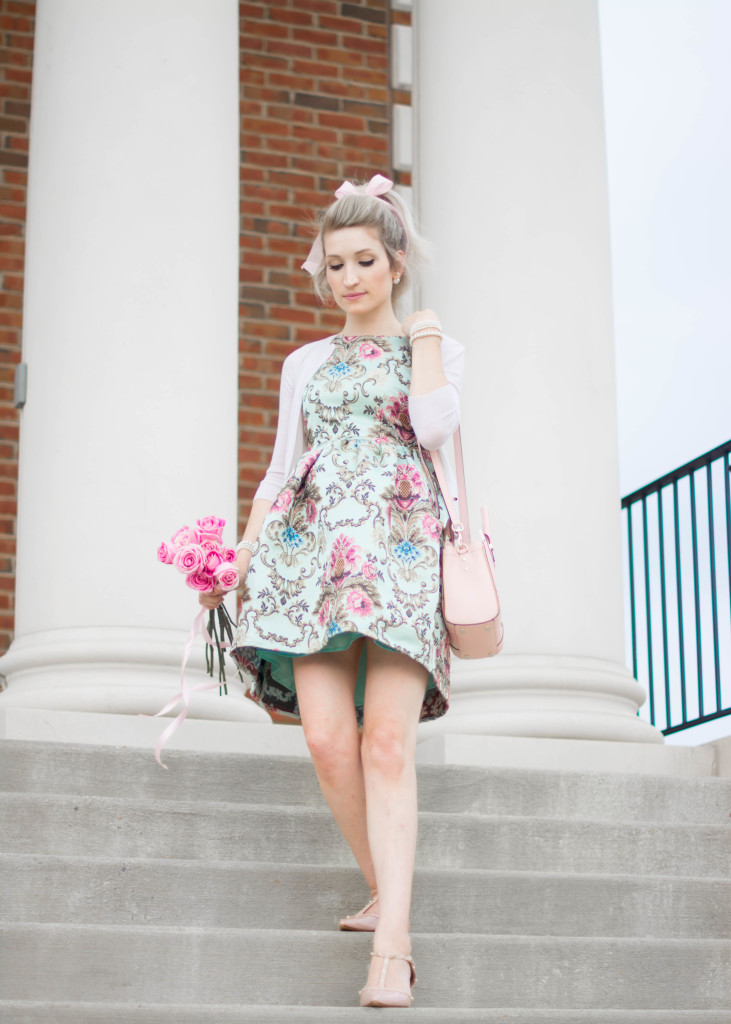 I would recommend this dress as an early spring dress complimented by a pastel colored cardigan. The reason I choose this specific time of the year is because of the heavy fabric that it's made of. It's a bit heavy for the heat of the summer but the colors and pattern are wonderful paired with the colors and sunshine of the warmer weather. What a conundrum!
I purchased this dress from a retailer that offers many skirts and dresses that have found their way into my home. Seriously love the unique prints and patterns that Chicwish has to offer but it's not all sunshine and roses.
The dresses zipper tends to only want to work half of the time. It really takes an effort to this dress to work for me lol. And it's not a matter of size, I think this is an issue common with many dresses under the $100 range, because trust me, I've dealt with it quite a bit. It's kind of like a love and hate relationship because I am so in love with the look but it's such a struggle to actually wear you know!
From what I can remember I think the dress was on sale and ended up costing me about 60 dollars by itself. The shipping for the dress however, makes it so that it takes weeks for it to arrive! You've got to see whether the pros outweigh the cons here when it comes to making your shopping choices.All things aside, it's absolutely glamorous and photographs Oh so well, doesn't it?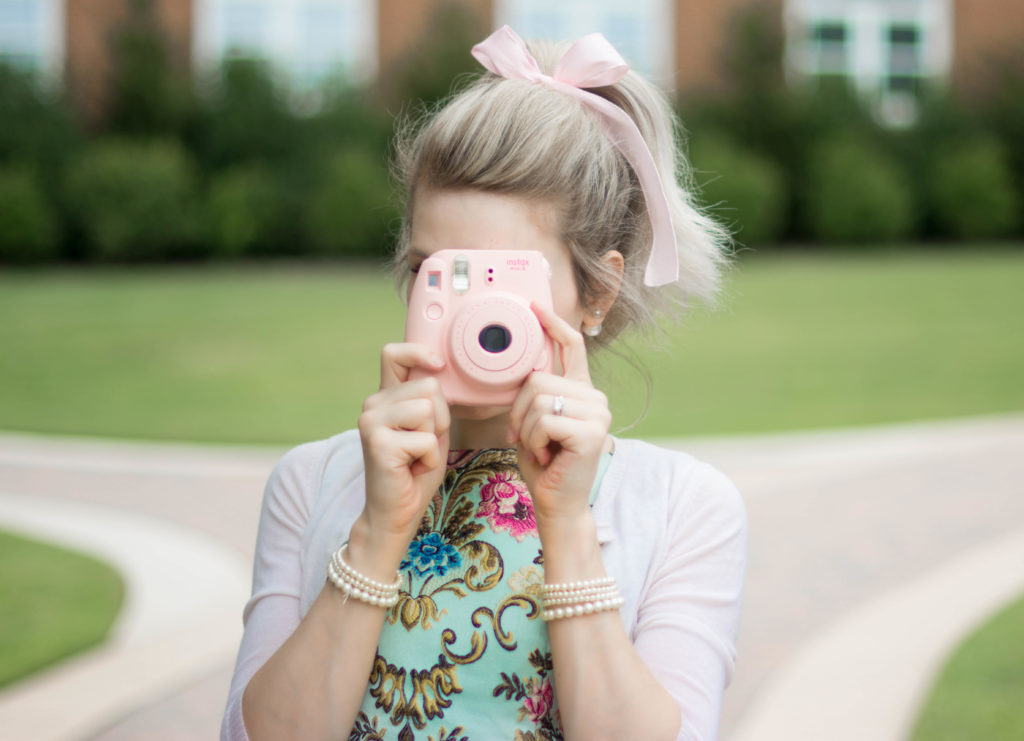 Get the look: dress  
I hope you loved this look as much as I did! Check back tomorrow for my latest outfit tutorial and don't forget to leave me a comment about your favorite dress!