The area where we previously had our Christmas tree, is one of the loveliest little spots in our home. After Christmas, it was feeling so barren & sad with the tree no longer there. This made me want to give it a little makeover to bring new cheer to the space. Thanks to Grandin Road, we turned this lonely spot into a lovely & inviting little seating area.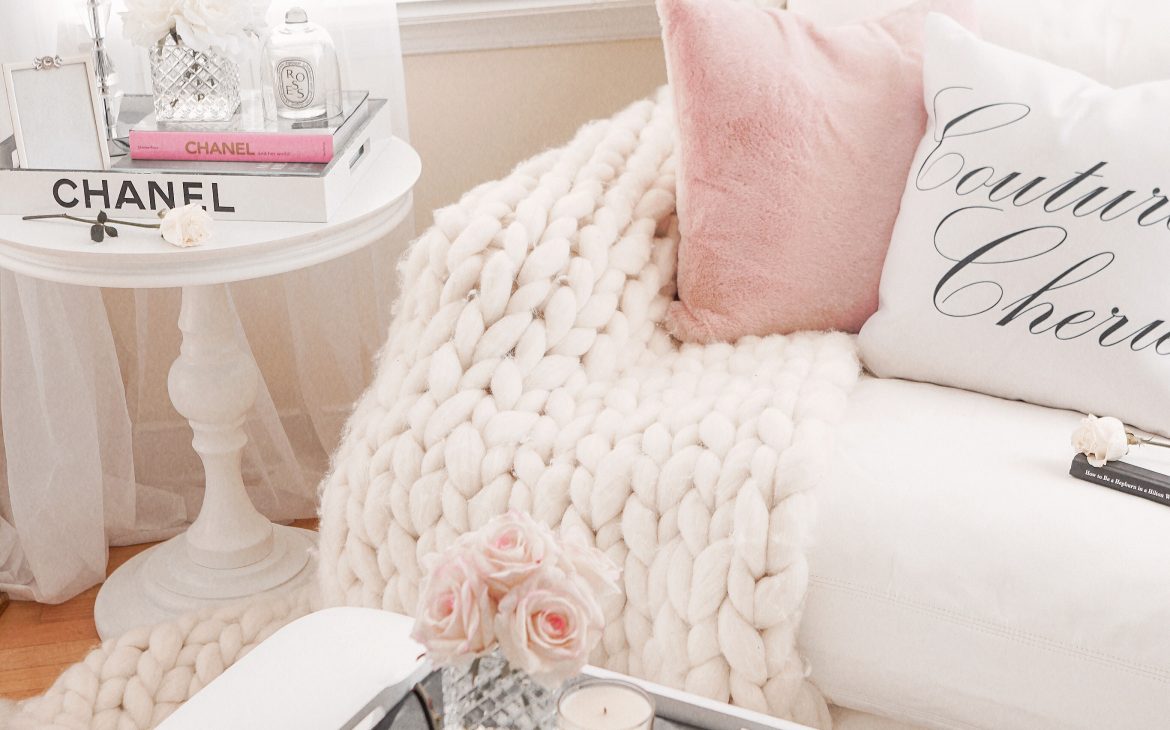 Who they are
Grandin Road, if you're not familiar, is a home decor company that not only makes the most fabulous seasonal decor that you ever will see, but makes furniture as well.
I have always loved their pieces, especially during the holiday season and that's what made me even more excited about this makeover.
[hercules-gallery ids="23007,22985,22997,23000″ rowheight="150″ lastrow="justify" visibleitems="0″ thumbwidth="220″ thumbheight="200″ margins="5″ captions="false" pinit="true" randomize="false" opengallerylink="true" opengallerytext="GALLERY" backtostory="Back to story"]
For this collaboration, I was looking to focus on that specific area in our home that I felt needed a re-do or pick me up as you might say.
Once the tree came down, this lovely little spot was feeling so sad and lonely like it usually does each year when the holiday decor comes down.
To bring joy back into this spot, I had an idea of turning it into a beautiful little seating area. This space has a good amount of windows that look out into a wooded backyard where you'll always see deer or pretty little birds. It's a wonderful spot to grab a book and read or just enjoy the views of outdoors.
The pieces I wanted & why
With the vision in my mind of what I wanted for the area, my search began on Grandin Road's website. The piece that stood out to me the most initially was the Ava half chair. I really wanted this to be the focal point of the space. It's such a lovely piece of furniture, I just had to have it!  Can you not easily see yourself cuddling up with a book on it?
Along with its matching ottoman, a beautiful side table and storage ottoman for the side, I knew this was going to make for a wonderful transformation!
Grandin road's website is so full of gorgeous pieces that it can make choosing very difficult. Once I saw the darling pink Faye bench I knew it would be perfect paired with these other pieces.
To give the space finishing touches, I grabbed golden candle holders, a chic little metallic throw, a fluffy pink pillow for a pop of color, and my most favorite pillow ever, the "be our guest" pillow.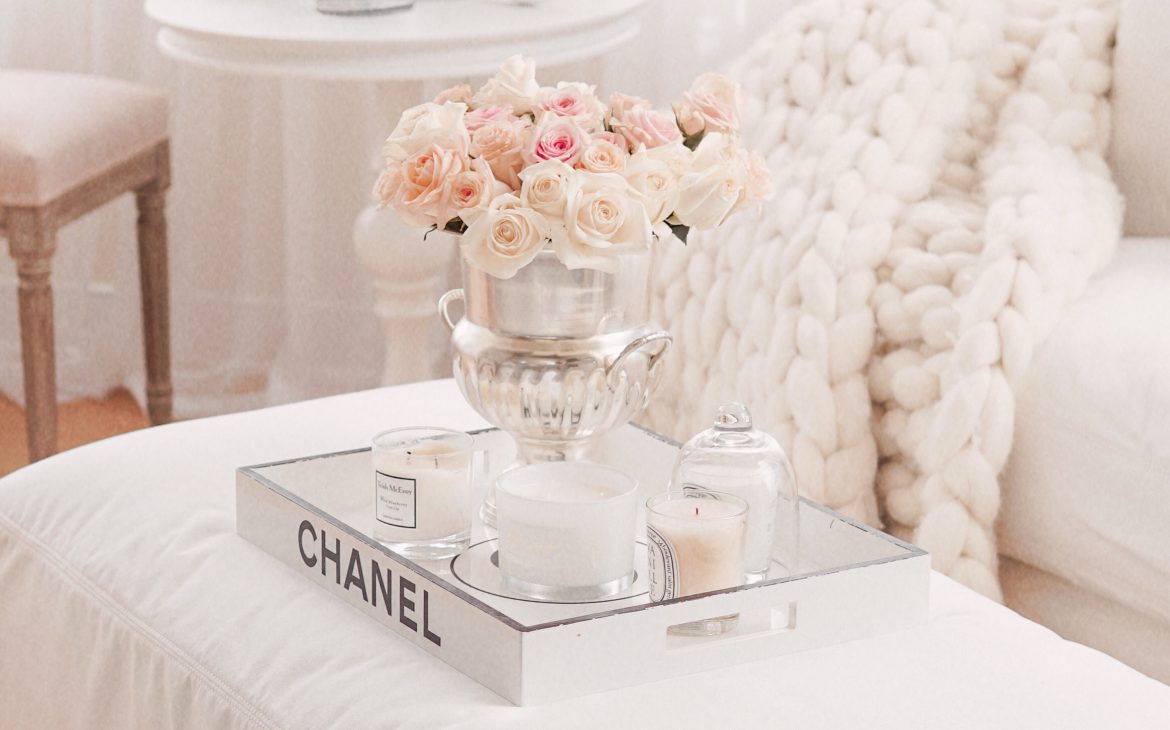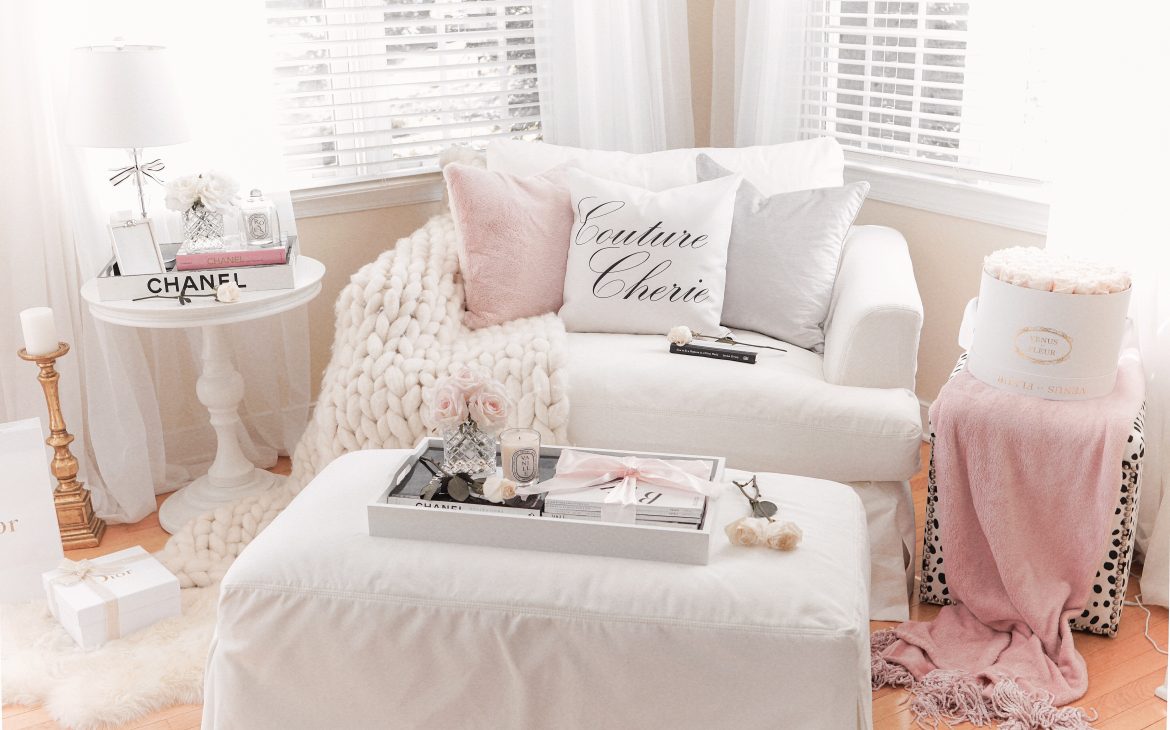 End results
Loves, this spot has truly become mine and my families most favorite spot in the home. The kids find this area so inviting they're constantly wanting to cuddle up on the Ava chair!
I couldn't be more happier or thankful for the way this spot turned out.
The Links
If you've been inspired by any of these pieces you can simply them by clicking below!
[hercules-gallery ids="22992,23001,22998,23008″ rowheight="150″ lastrow="justify" visibleitems="0″ thumbwidth="220″ thumbheight="200″ margins="5″ captions="false" pinit="true" randomize="false" opengallerylink="true" opengallerytext="GALLERY" backtostory="Back to story"]Ava Chair
A plush and cozy large chair that features a feminine look with removable slipcovers and comes with multiple matching pillows for a full effect.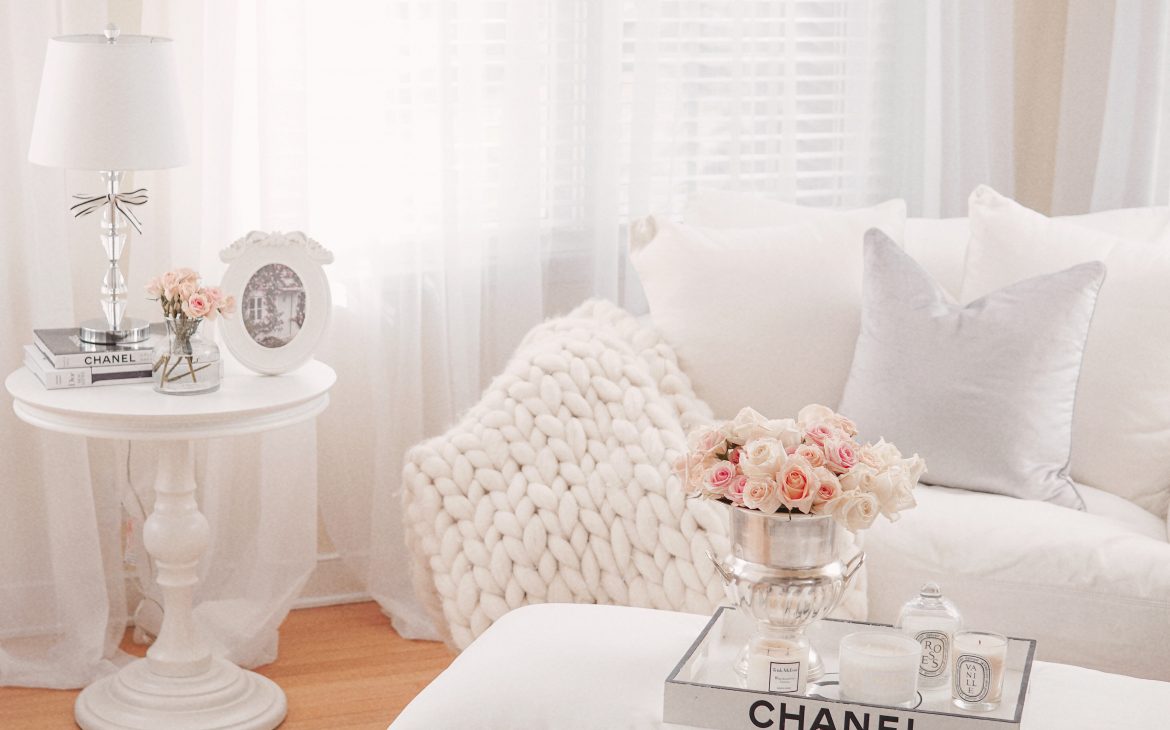 Ava Ottoman
The matching must-have ottoman to the chair above. Perfect for resting your feet or styling fashionable coffee table books on.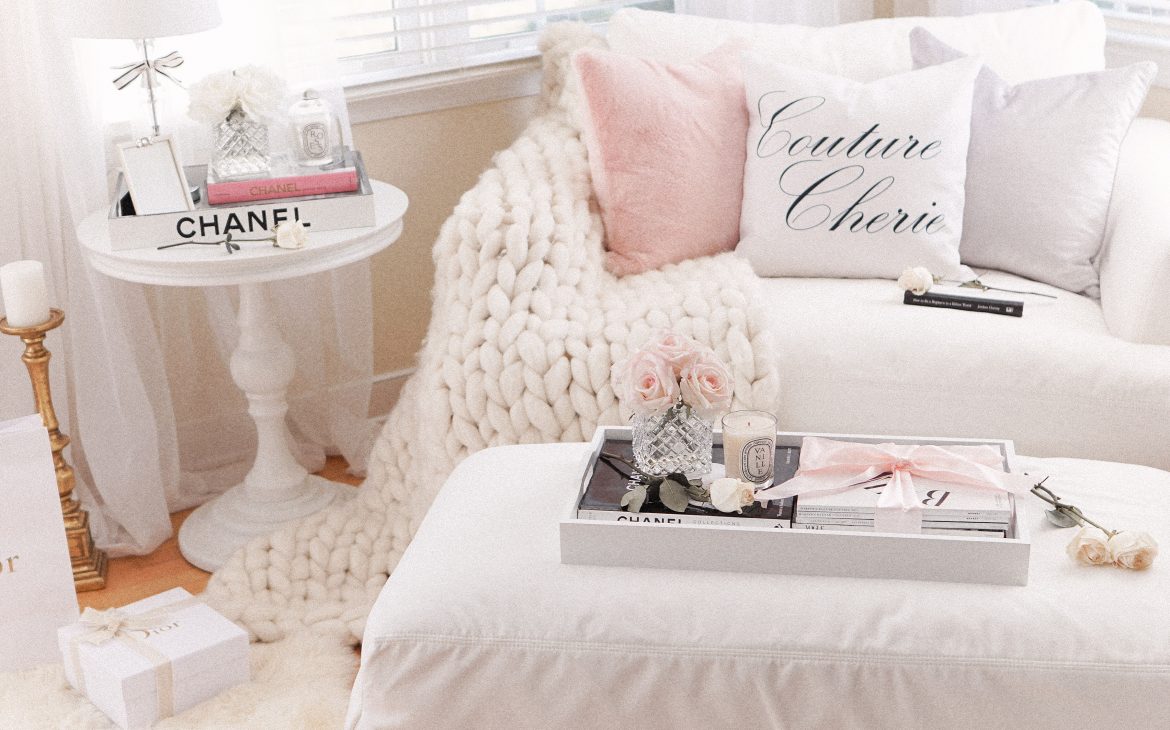 Ivy Side Table
I couldn't imagine this space without this adorable side table. It especially pairs well with the Ava chair set.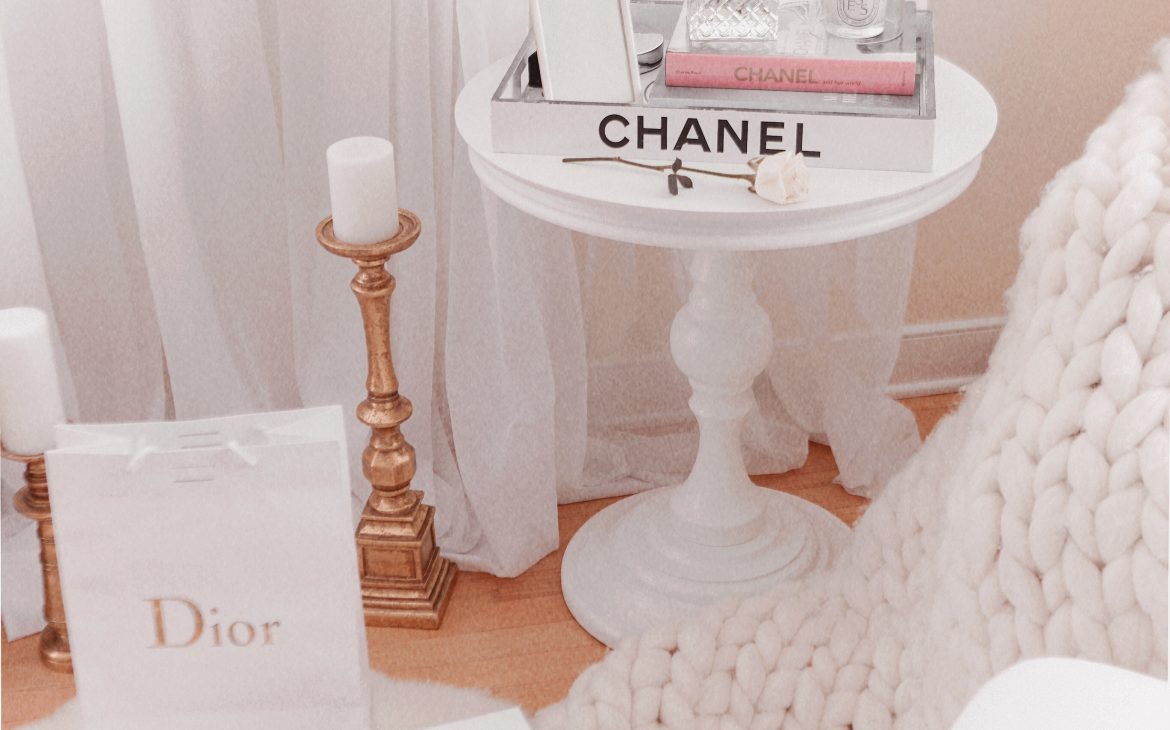 Faye Bench
Bringing a sophisticated touch of pink to the seating area with this darling bench. It's beautiful, pleasing to the eye and surprisingly comfortable to sit on.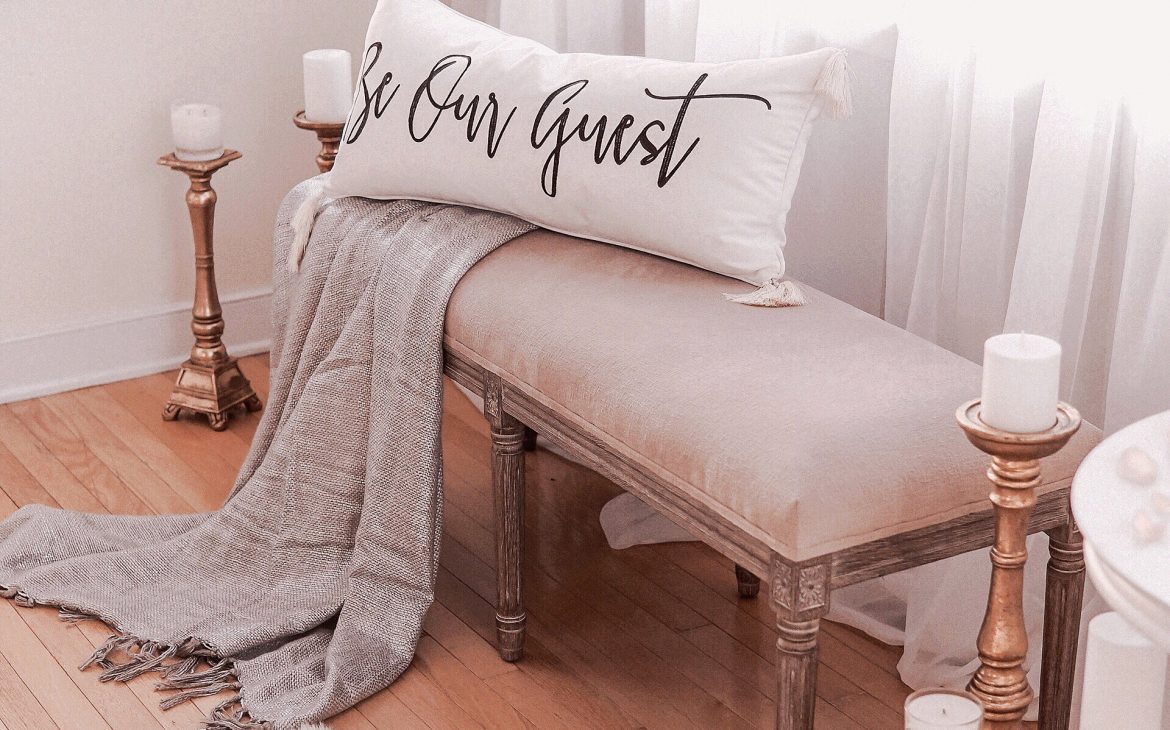 Lottie Dottie Storage Ottoman
This little beauty makes for a fun way to add pattern & charm to the seating area while also being perfect for hiding living room toys.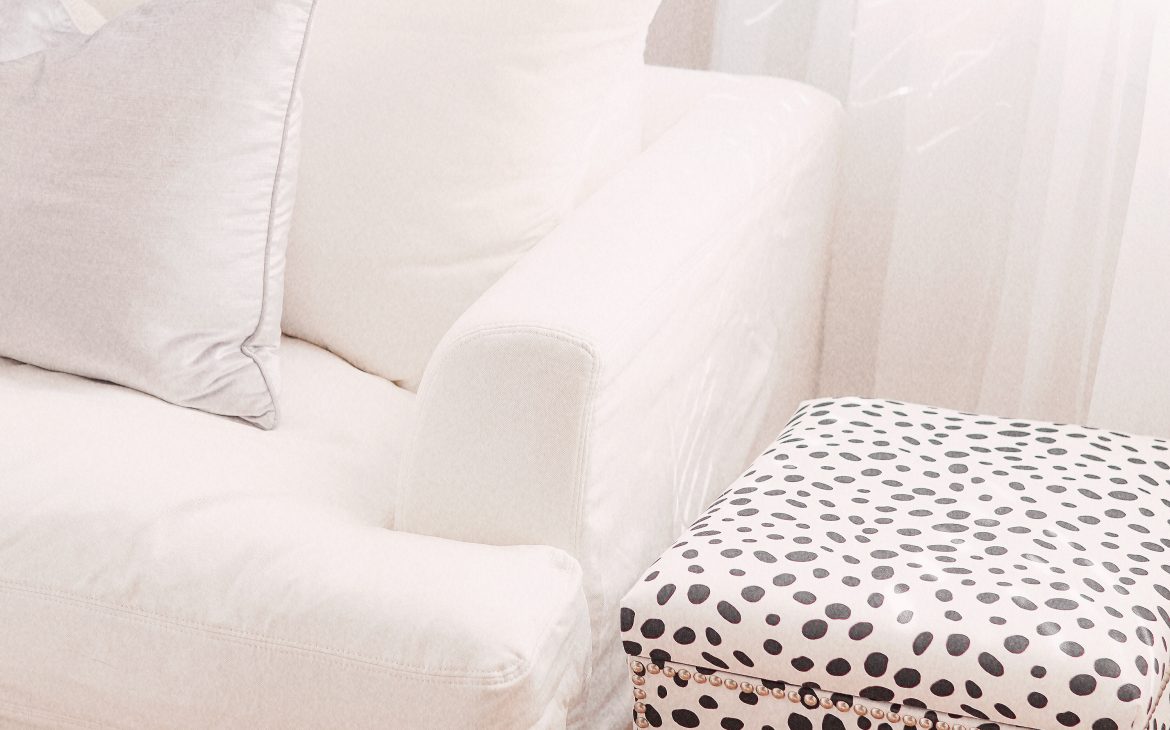 Hacienda Candle Holders
Bringing a feel of romance to the space with these lovely, golden candle holders. They come in a set of five & I can easily see them being perfect to use during any season.
Cassidy Metallic Throw
Every seating area needs a throw and this one in particular has given this space a wonderful touch.
Be Our Guest Pillow
When my eyes first saw this pillow, I knew it was an essential for the space. As a life-long lover of beauty & the beast how could this not be a must?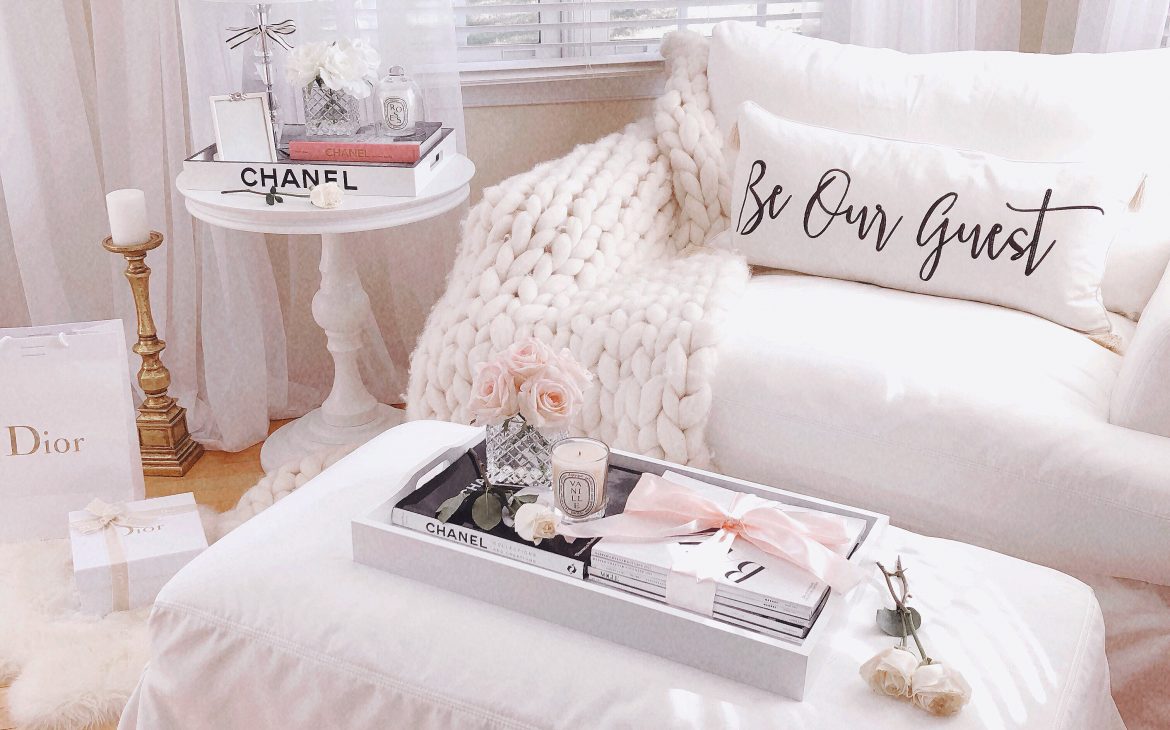 Pink Fur Pillow
Another fabulous accent I got to add color to the space.