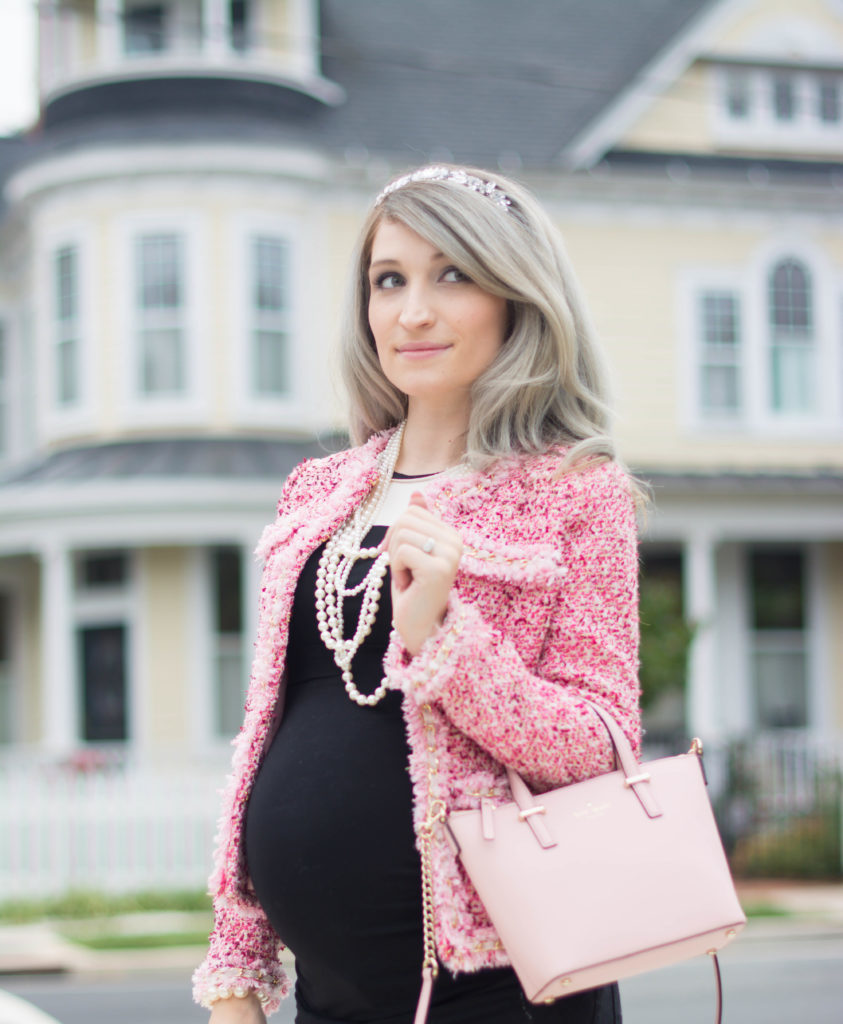 ---
Hey Ladies I am back with a classic and cute maternity outfit for you and to also talk a little bit about one of my must have wardrobe staples!
---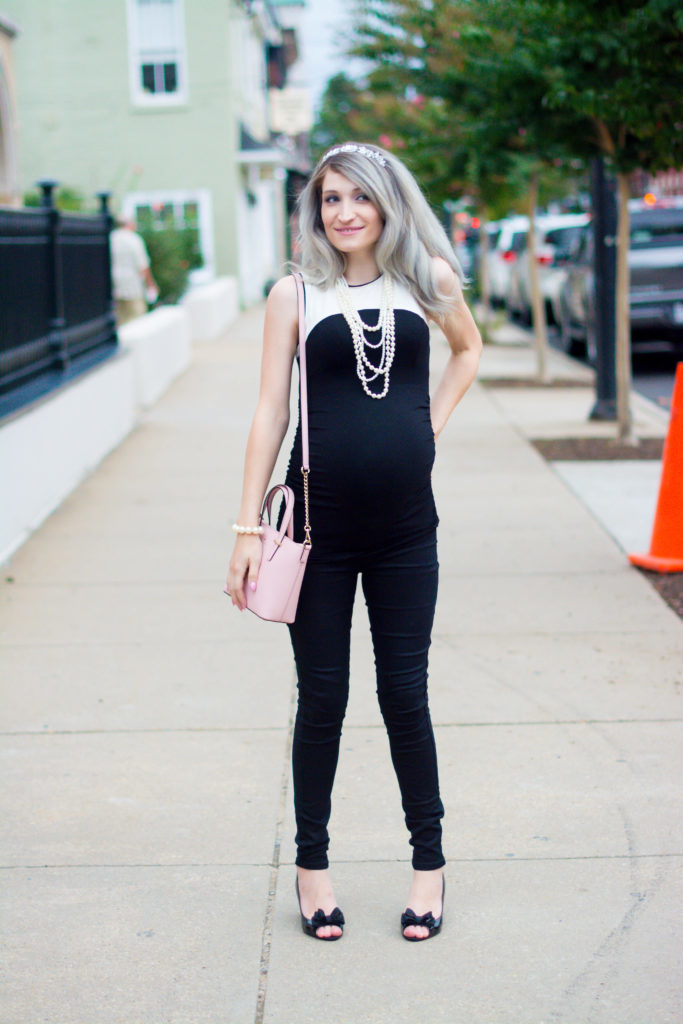 ---
I love black and white as a color combination and combine that with some Pink and I am one happy gal!
---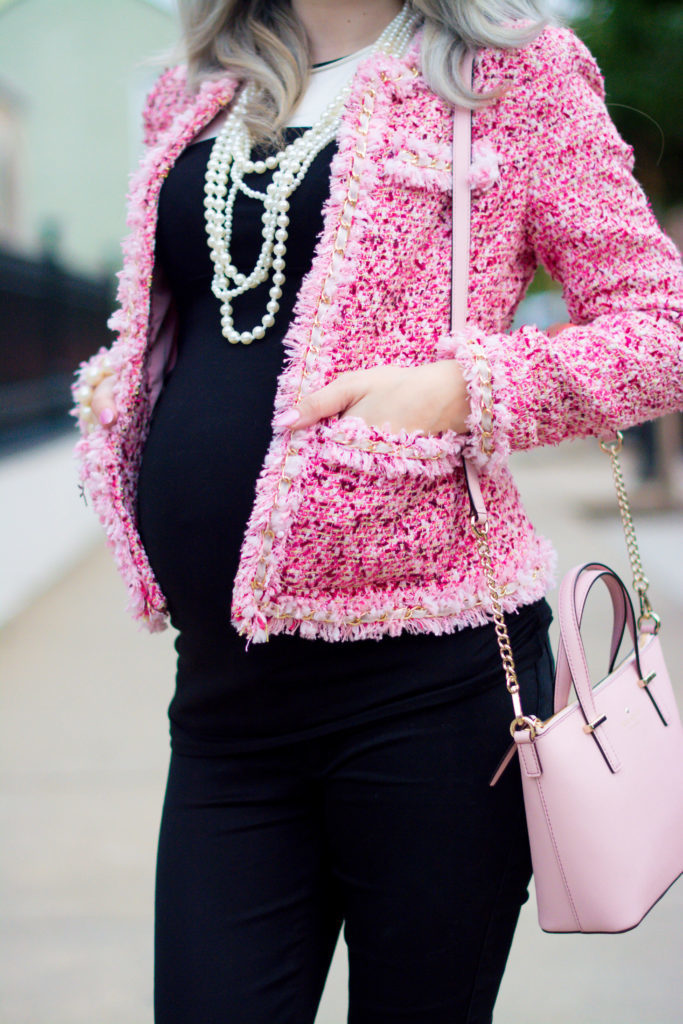 ---
I cannot, repeat, cannot! get enough of the maternity jeggings from ripe maternity. They match just about everything I pull out of my wardrobe, whether I am throwing together a quick look to take Chloe to school, or a little chic ensemble to take on the town, they are perfect!
---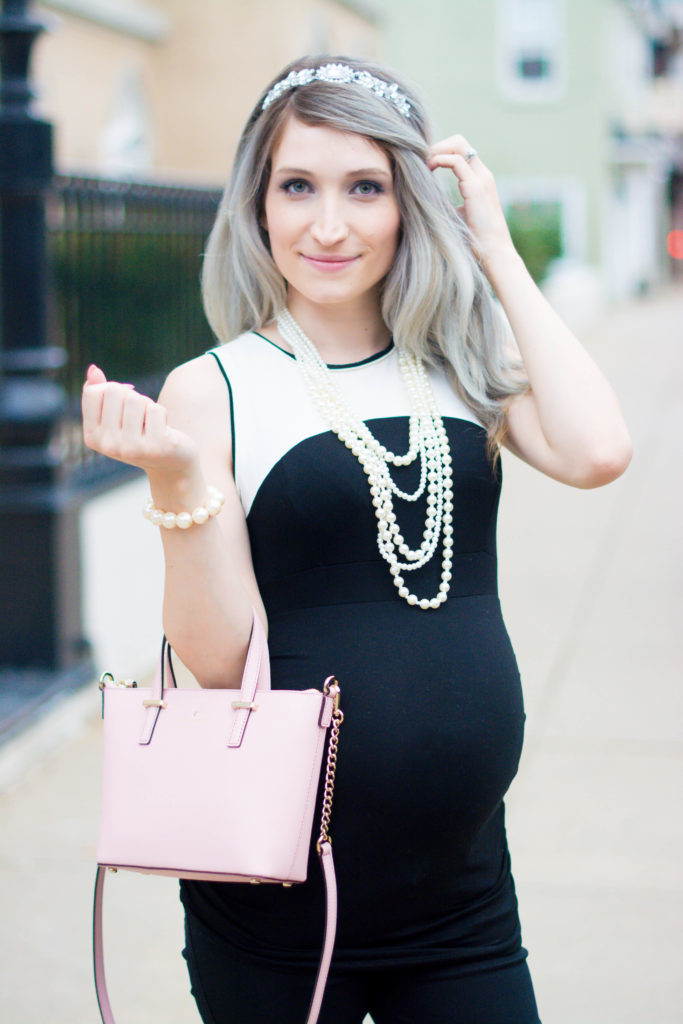 ---
On that note, I know I've mentioned this here before, but while pregnant and not pregnant, black jeggings are always a must in my style playbook mostly because of the versatility that can be obtained with them! Don't you love being able to get a lot of uses out of something?! I know I do!
What I love the most about black jeggings, pants and black jeans, is the fact that they give a more put-together look. They can look more sophisticated than just wearing regular ole blue jeans. And hey I'm not trying to hate on blue jeans by any means, but a lot of the time they just give off a casual look and if that's your thing more power to you! But like I mentioned previously, I like the ability to dress up a look and I truly feel that black pants allow me to switch things up when I want to.
So I would definitely say that black pants (jeggings) are a must-have staple in my closet.
---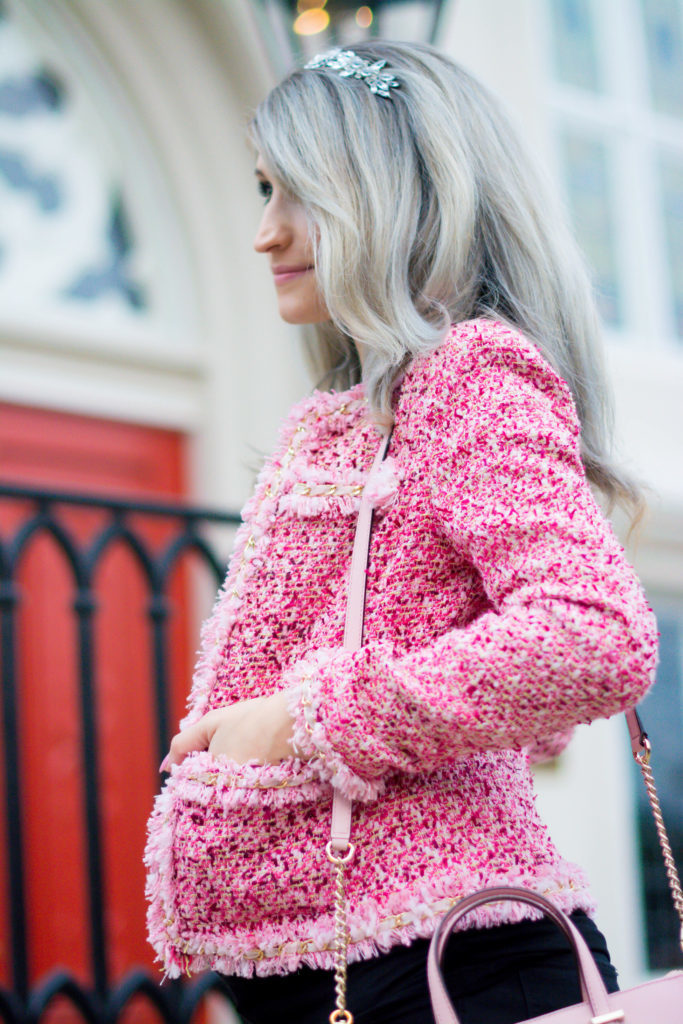 ---
There also happens to be another staple in my wardrobe that i'm featuring here and it's this bright pink tweed jacket, but I am sure if you know me by now, you already know how much I love this because I am a total pink-loving kind of gal!
I get so excited when I find staples for my wardrobe that come in pink! I consider this type of jacket a staple, because it's a jacket which can a) Be worn for any occasion in which I find myself in need of some extra coziness and b) I can add it to something that's already dressy or add it to a more casual look! Either way it's another versatile piece that matches my style and also my love for Chanel.
---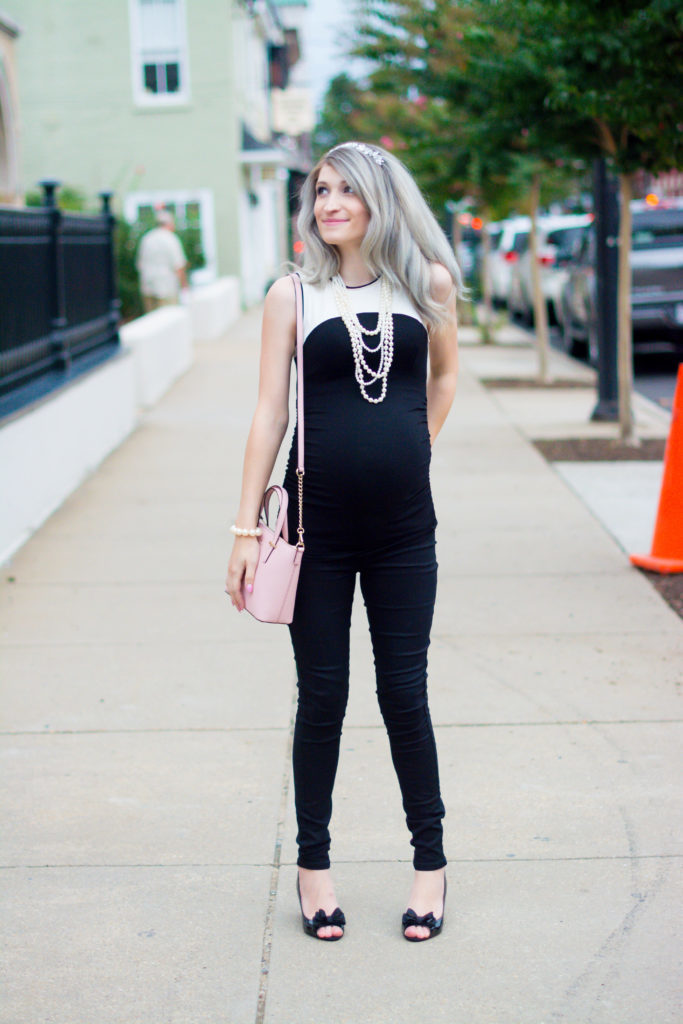 ---
I hope you ladies are enjoying your week thus far!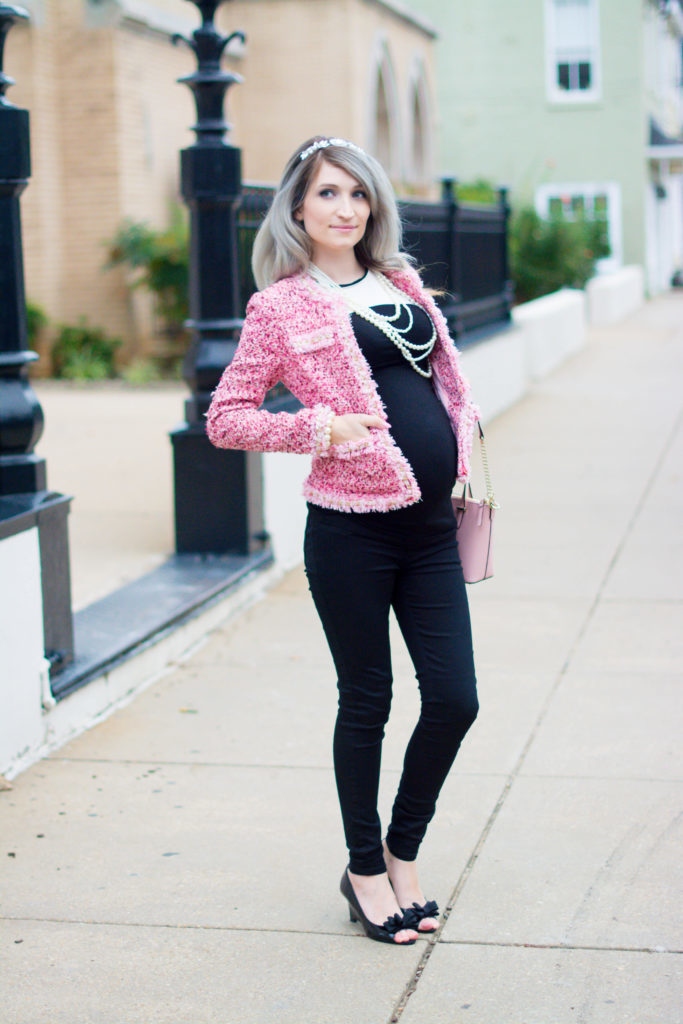 ---

The Bracelets||FOREVER21 Faux Pearl Bracelet Set || find them here
The Bag ||kate spade new york Cedar Street Harmony Crossbody ||  find it here
The Headband || Crystal Headband || find it here
The Jumpsuit || The Trisha ||  find it here
The Shoes|| Women's J.Reneé Chrissy || find them here
---