Sharing a spot you have yet to see that's just oh so sweet!
Due to the layout of our home, I wasn't really comfortable with the idea of having my baby sleeping on a different floor level and preferred to have him within arm's reach. So I rearranged our master bedroom to carve out an area that would work as a tiny nursery in the corner of our room.
It was important that this space match the current theme of the rest of the room, allowing it all to flow together seamlessly. I opted for neutral everything, specifically white & cream tones as you can see because it's classic, clean and elegant.
The most important pieces to me when it came to putting together this elegant nursery, naturally were the crib and following that, the bedding.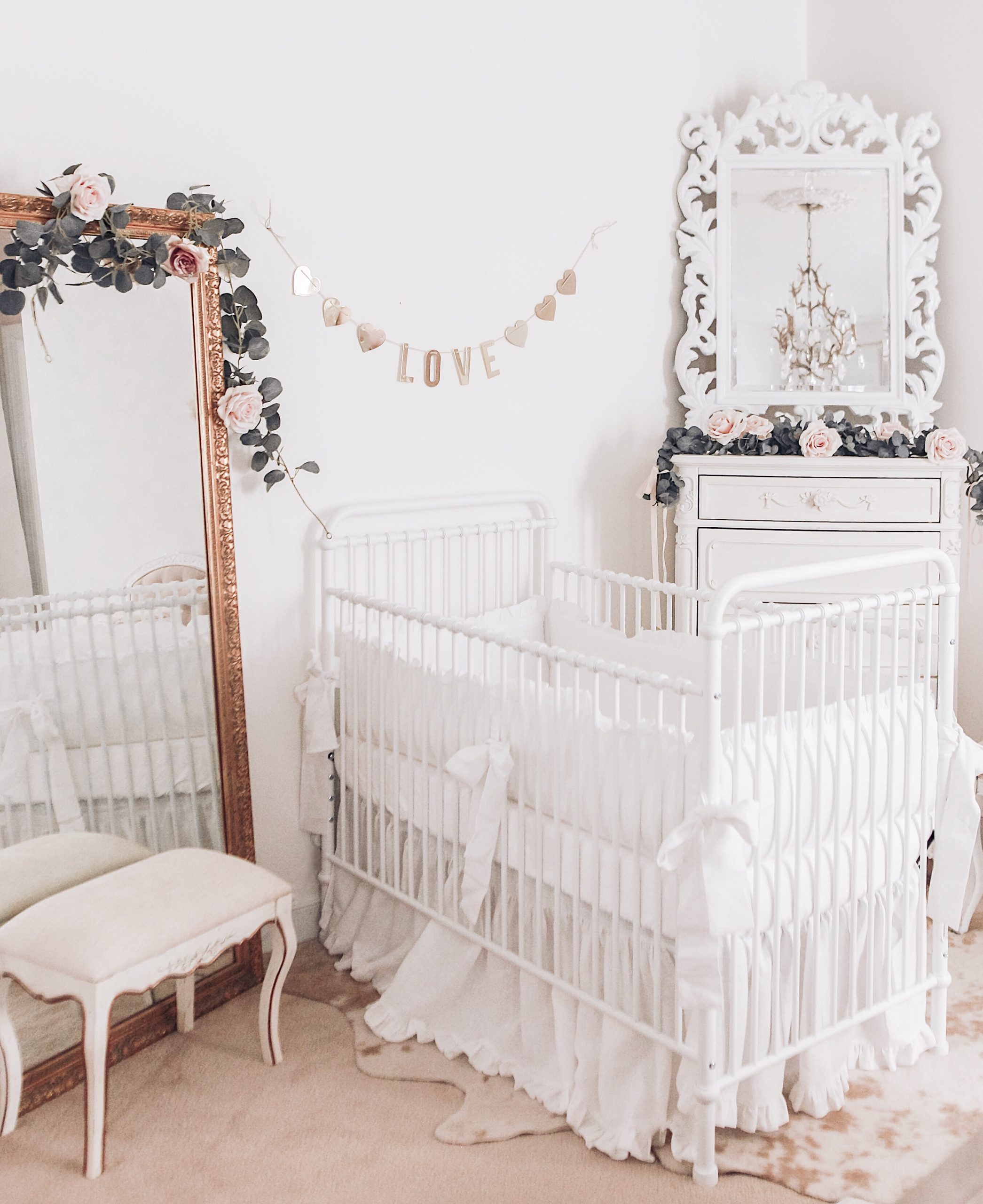 The crib
The crib is a beautiful vintage iron, convertible crib by Million Dollar Baby Classic and it couldn't be more perfect for an elegant nursery. This model is known as the Abigail and it is available in 3 colors, washed white ( mine), vintage iron & vintage gold. Since it's a convertible crib, it will grow with baby and adjust to a toddler bed and day bed.
I love the vintage charm of the crib & the crafted details that went into putting this together. It's truly a timeless piece. The other thing I love about this crib is how they use non toxic paints and chemicals during the creation process. With this being a piece that is literally so close to my baby, that fact brings a lot of ease. Find it here.
For complete nursery furniture collections and other crib styles, be sure have a look around at the Million Dollar Baby site.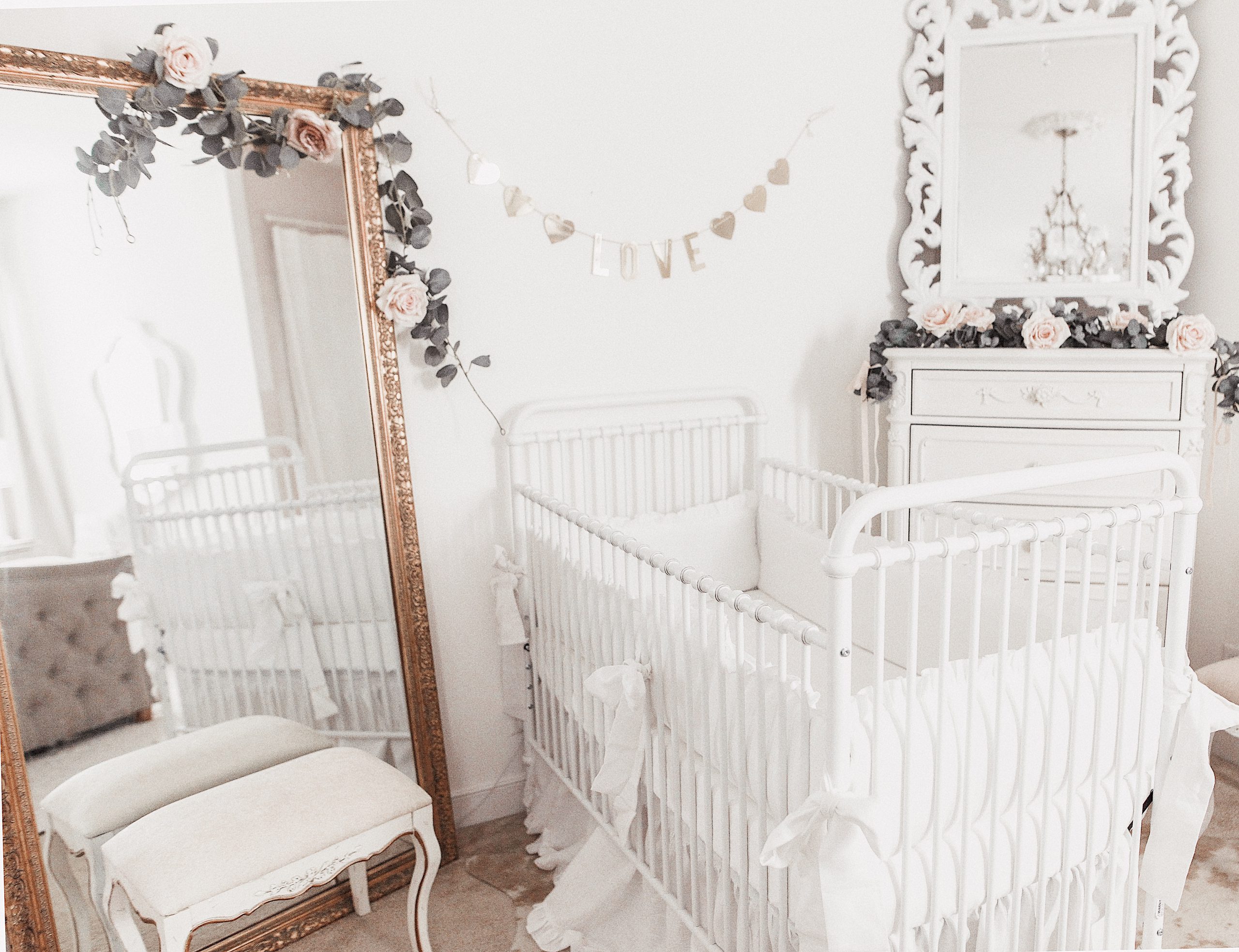 The bedding
Since the crib is so naturally beautiful, I wanted bedding that would be just as stunning while complimenting the crib and adding to its elegance. Most baby bedding is busy and I found something else would have taken away from showing just how lovely the crib is.
As I began my search for the perfect crib bedding for my elegant nursery, linen sets featuring bows, long skirts, and small ruffled details immediately caught my eye and captured my heart. From what I also saw there are very few stores and shops where you'll find a set such this.
Out of the few shops I did find, my favorite among them and the one I ultimately found my dream set from was Moods Store. They are a shop based out of Poland carry a collection of various superior quality linens. These linens are also of any toxic & harmful chemicals.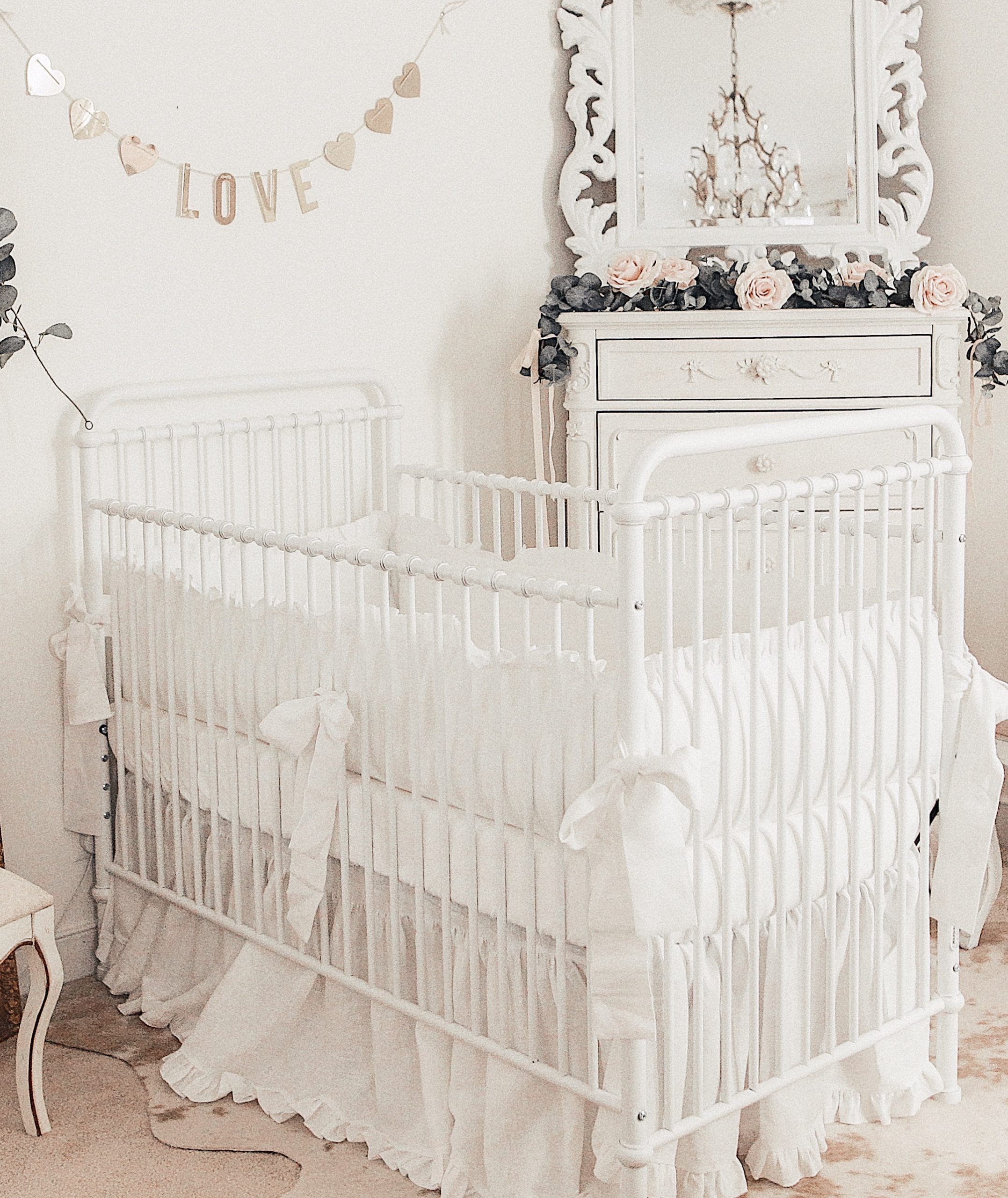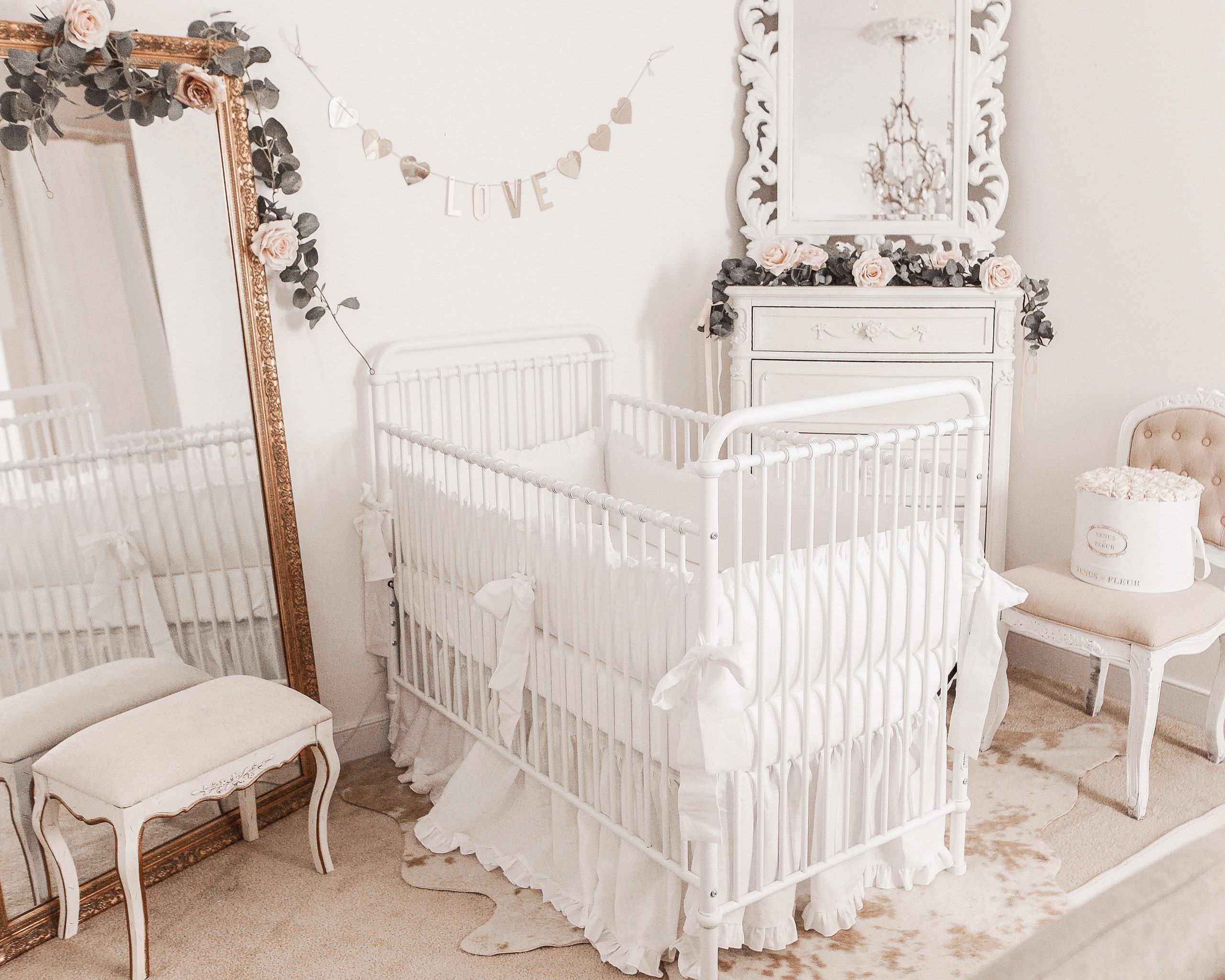 The set I chose features breathable fabric, safe for baby, and also helps baby sleep better in a natural way. It's absolutely a gorgeous set that comes with crib bumpers and a crib skirt. Find this here. For a complete matching set I also got one of their linen crib sheets which you can find here.
You'll also find adult bedding and more in their shop so be sure to check them out if  linen bedding is peaking your interest.
I can tell you after now having these pieces for some time, they have held up beautifully and I feel as though I got the best pieces, all around for my baby's nursery. No regrets!
For more decor related posts click here.
xoxo