The Latest Feminine Finds From Macy's
This post has been sponsored by Macy's. As always, all opinions are 100% my own & I'm so happy to have something new and lovely to share with you!
Hello, my Sweets!
You know just how much I love to go out on the hunt for pretty feminine pieces to add to my wardrobe & also share with you.
The 1.State Collection
The most recent search brought me to Macy's and more especially the 1.state clothing collection. They have a pretty good combination of current trend pieces and clothing with a feminine touch. I love how a lot of their pieces come in light colors such as white or blush pink.
You know they had me at pink.
I'm so not one for current trends but I must say I am loving the off the shoulder trend right now. I have always adored this look, especially in dresses. With that said this collection features plenty of the off the shoulder looks.
A Pink Dream
That brings me to one of the pieces I picked up which just so happens to be this darling off the shoulder, lace & pink blouse! My goodness, so many things I love all in one piece!!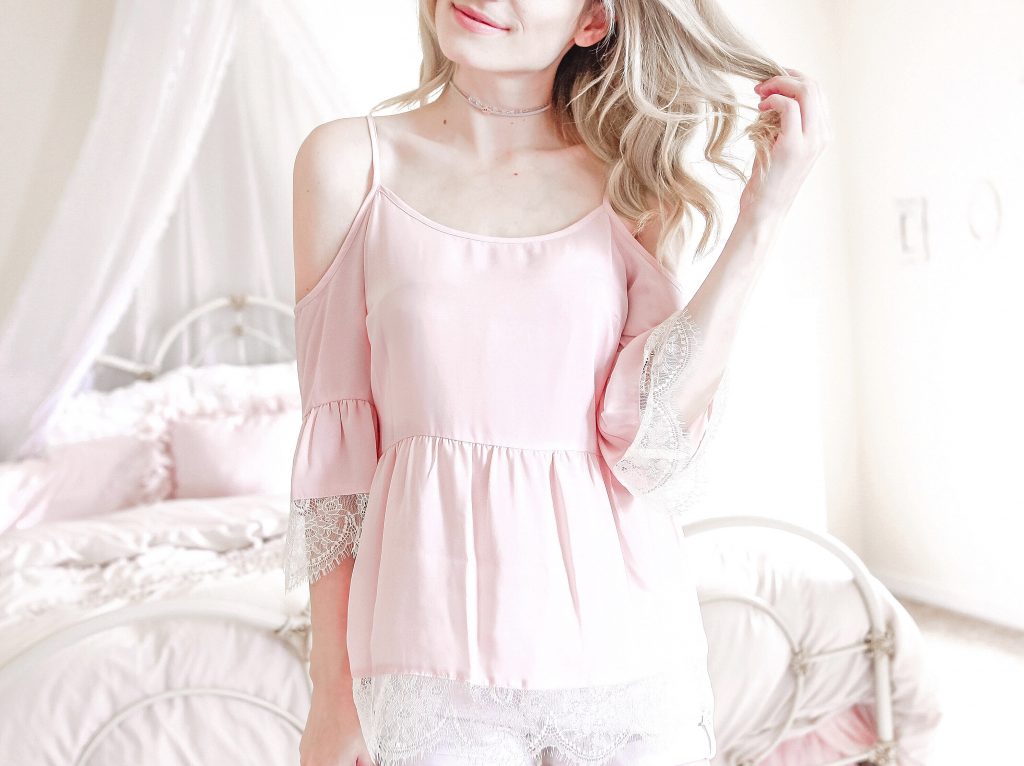 Now you may be a bit surprised with how I chose to style it. I almost rarely wear pants or shorts. However, I thought that styling this top with white shorts would make for the best combination. The top just wouldn't go right with a skirt but it's too cute to pass up.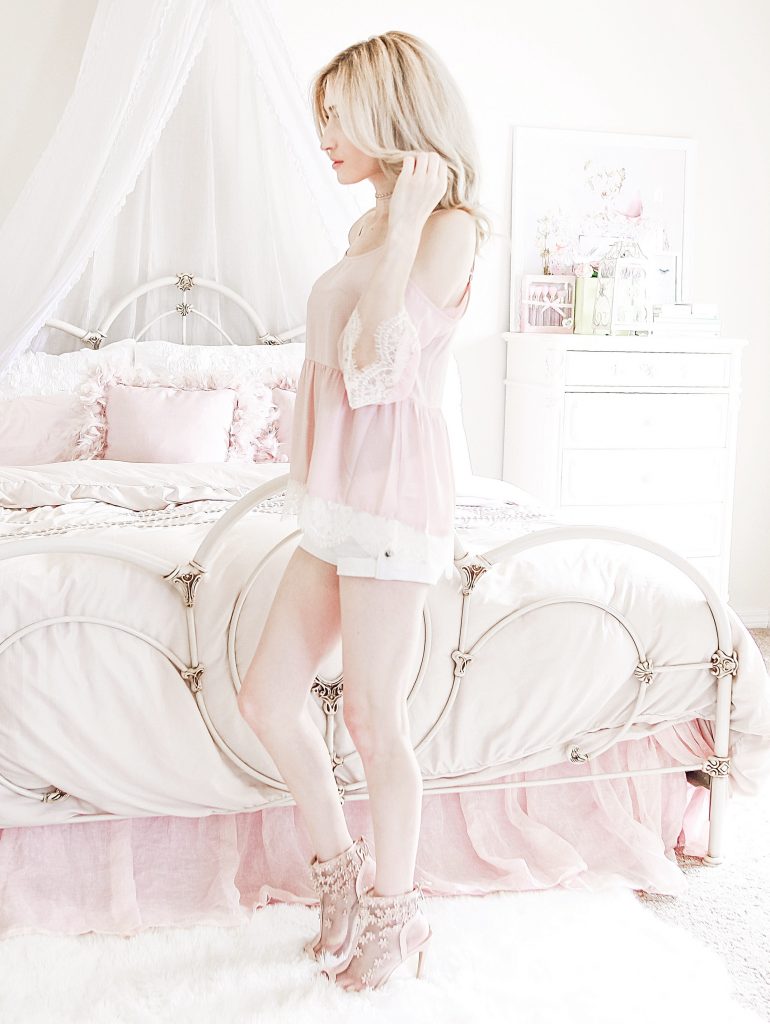 I feel like this look will be beyond perfect for a hot summer day. Whether that be heading to a festival, spending the day out on the go, or enjoying an iced coffee whilst reading a book on your porch.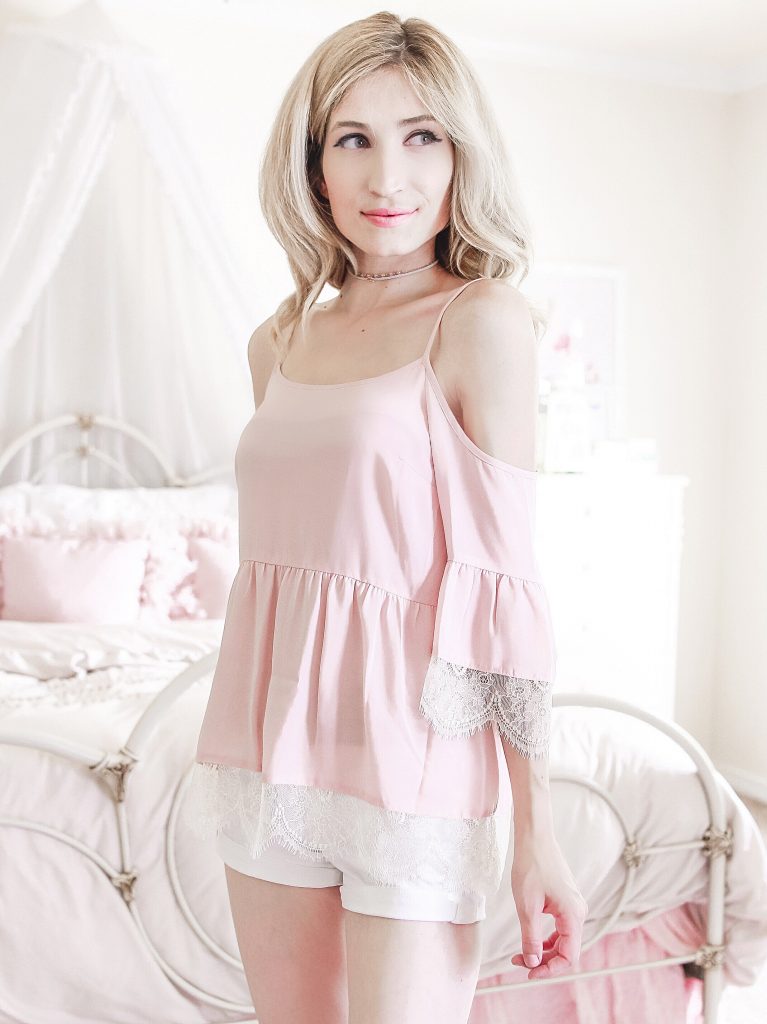 You can shop this lovely blouse right here.
A Darling Tank
This is yet another piece that couldn't be more perfect for Summer.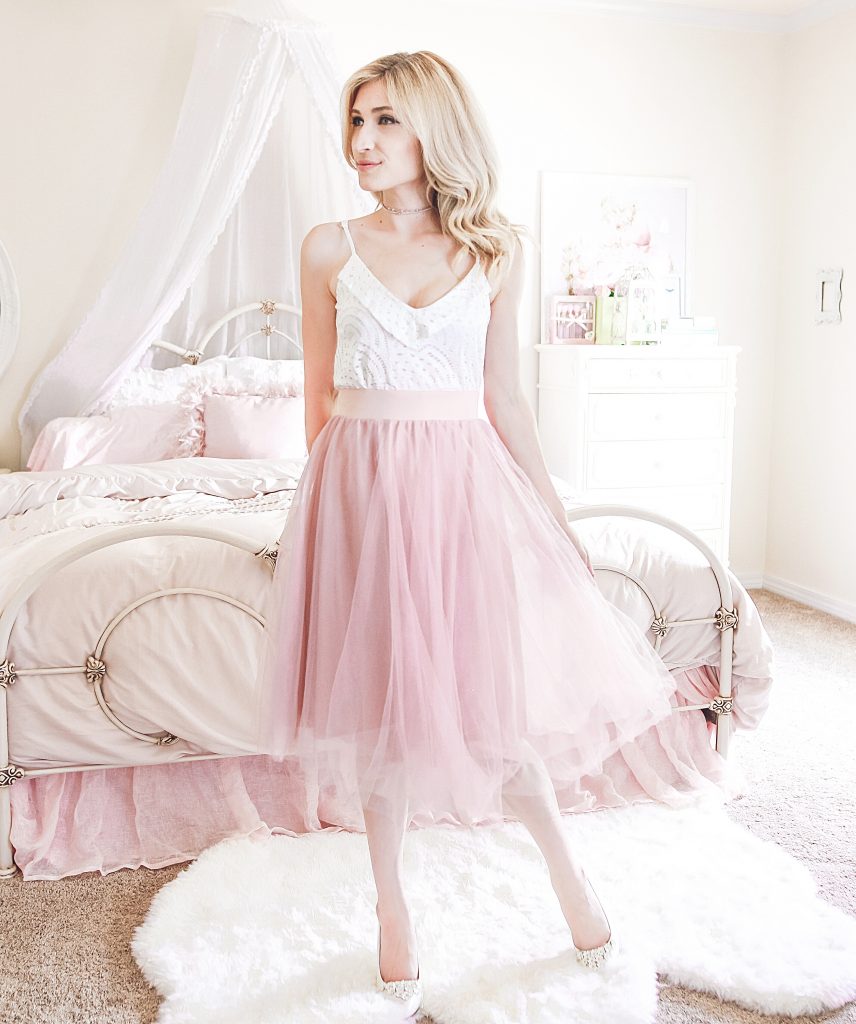 It's going to be crazy hot down here in Florida and a tank top such as this will be the perfect way to go.
It features feminine lace and lovely little ruffles. I love how it'll pair well just about any skirt from my closet, giving me the most bang for my buck!
Shop this top right here.
Here's a little snapshot for you to show the full look of the top as well.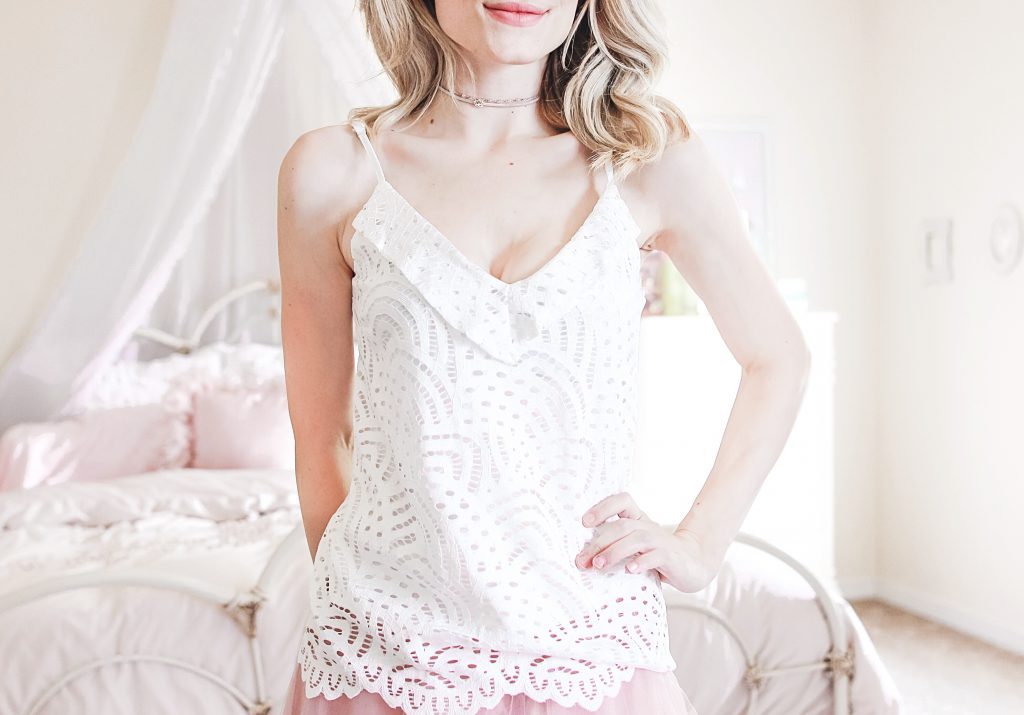 More To Love
Aside from these pretty pieces, there are even cuter ones that have been added to the collection.
The top linked here is the next one on my shopping list! It's perfect for summer with it's pretty florals and colorful vibes! Look at it and tell me that it's not cute!
You can find all of these pieces on sale right now, as well.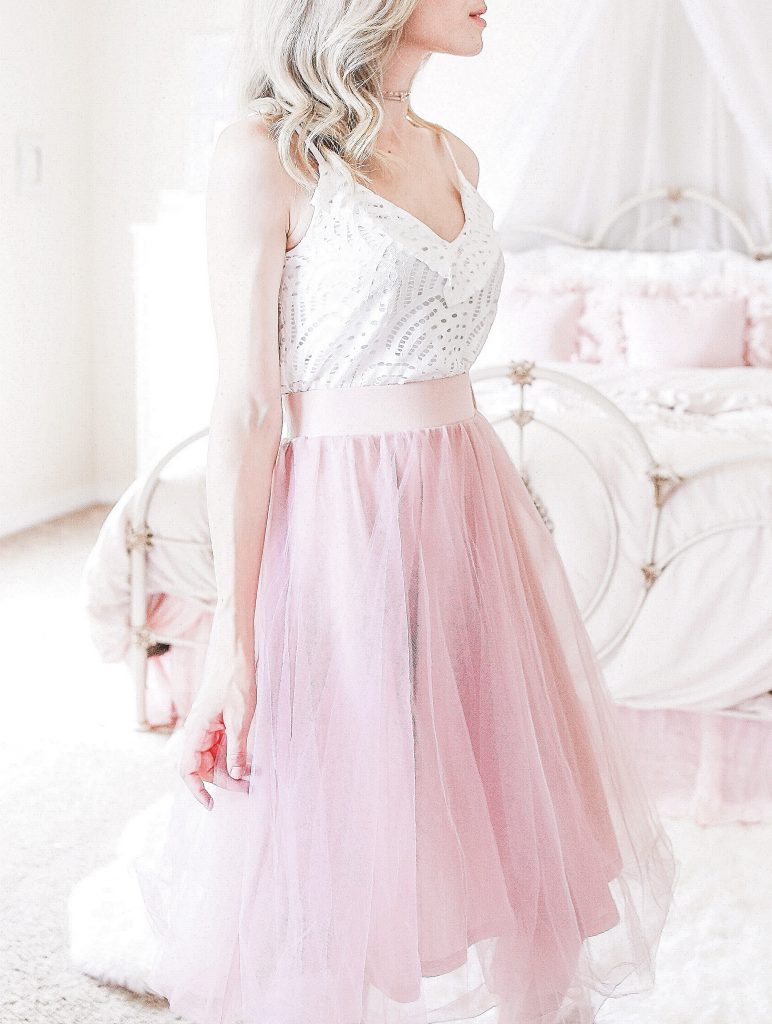 I hope you loved these pieces just as much as me. I have new goodies to share throughout the rest of the week so stay tuned my sweets.
xo.