This post has been sponsored by U Brands, however, all opinions are 100% my very own. We are officially in a new year and honestly, I just can't believe it! That hasn't stopped me from being prepared & organized for 2018. I think one of the best ways to prep for the new year and get it off to a fabulous start is by organizing.
I ADORE anything related to visual planning.
I find that taking the time to plan out my schedules, content, and goals is not only therapeutic but also helps me perform my best.
Since this is so special to me I am always searching for the cutest of things to help me stay organized.
This brings me to U Brands.
A few months ago I was at Target looking through all of my favorite aisles and stumbled upon these beautiful gold calendar dry erase boards.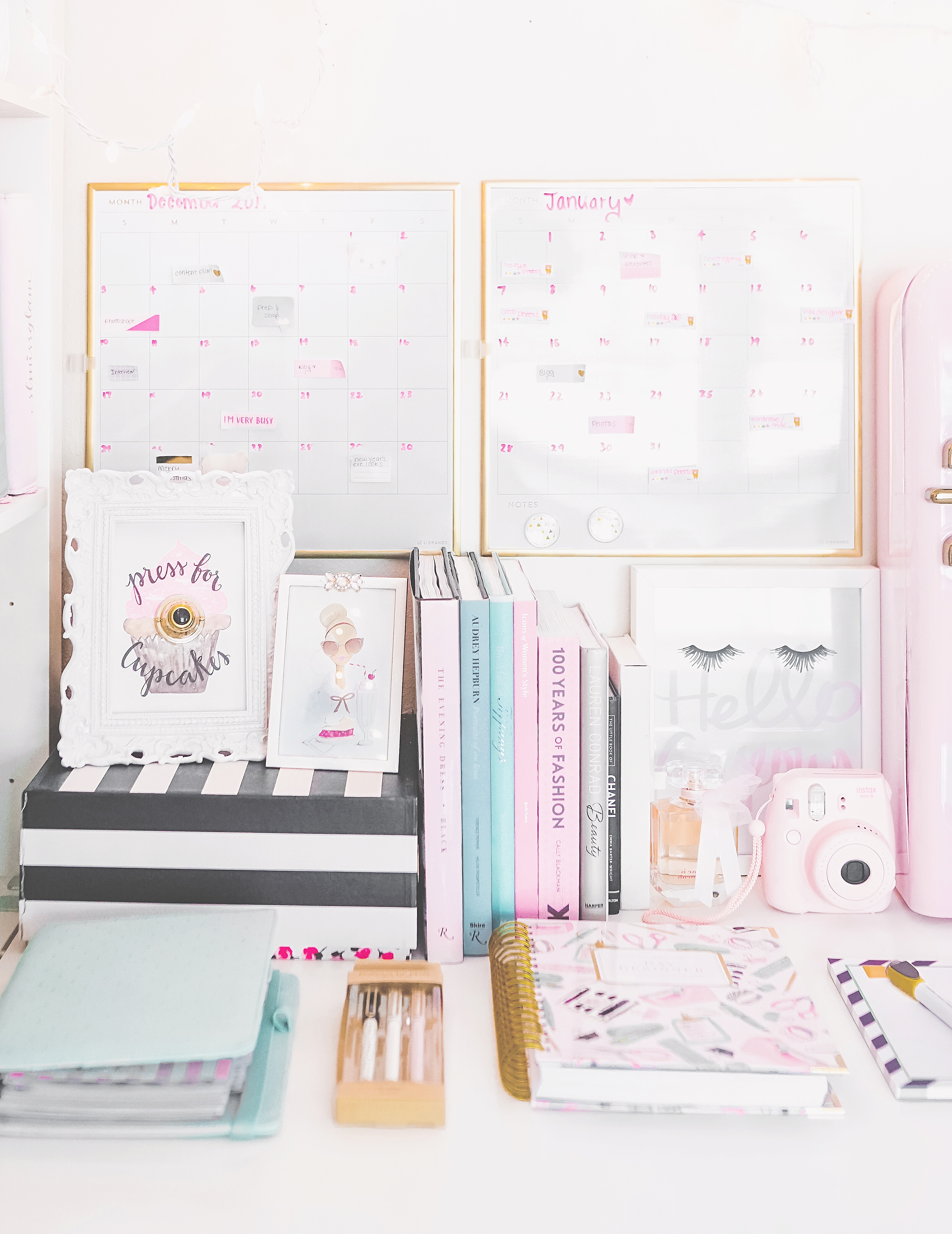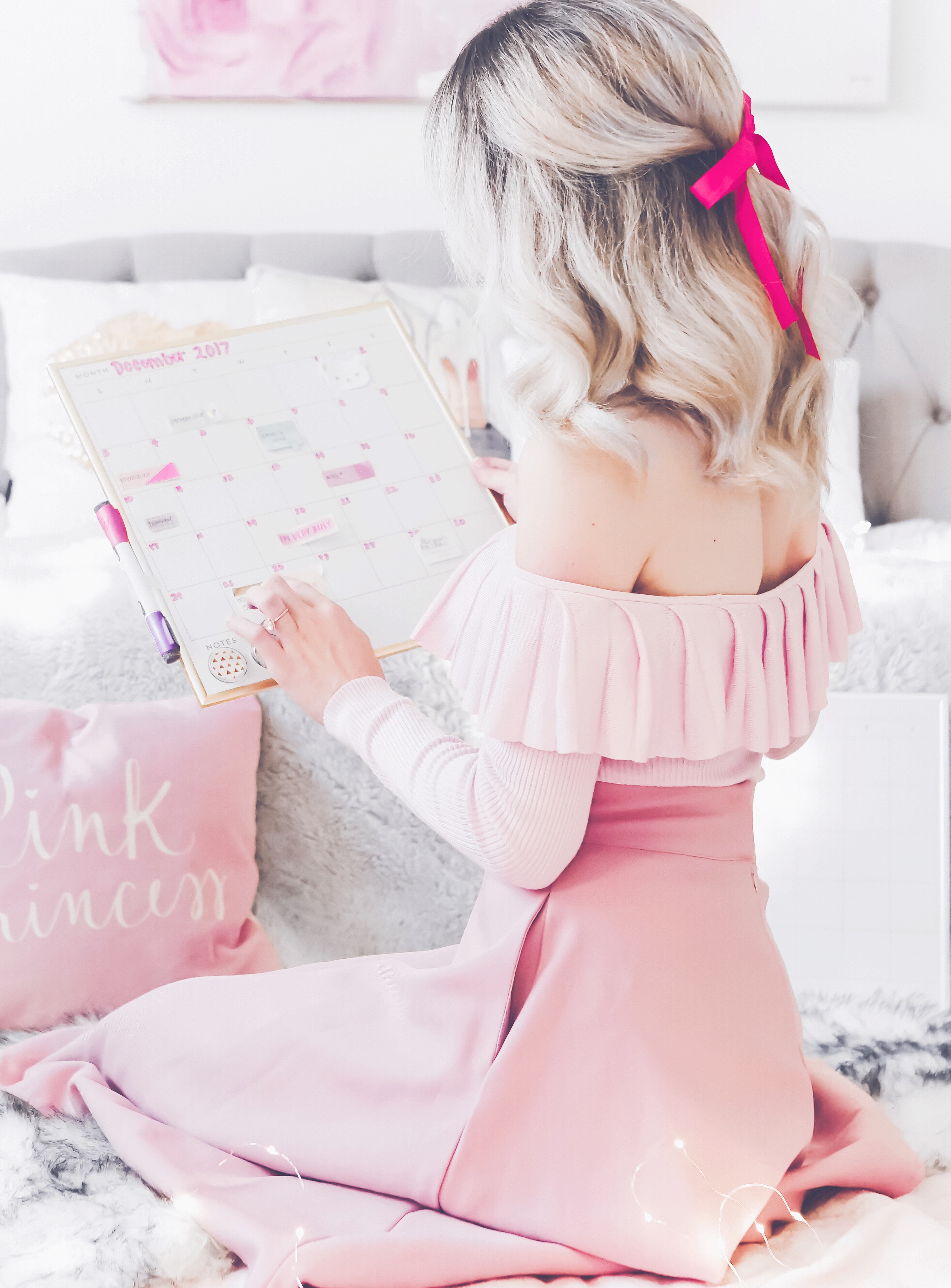 They were made by U Brands, a stationary and home office company known for offering quality supplies that are unique as well.
What I LOVE so much about dry erase calendars is the fact that they're a larger view of what's coming up for the month and allows me to easily modify my plans.
Rarely do I find ones that are cute or pretty enough to fit in with my style and decor.
That's what made me so excited about the ones by U Brands because of their pretty gold design they'll fit in beautifully with all of my pink.
When it comes to using dry erase boards I love to use different colored markers differentiate my plans. I also got a set of colored dry erase markers from U Brands & they are perfect!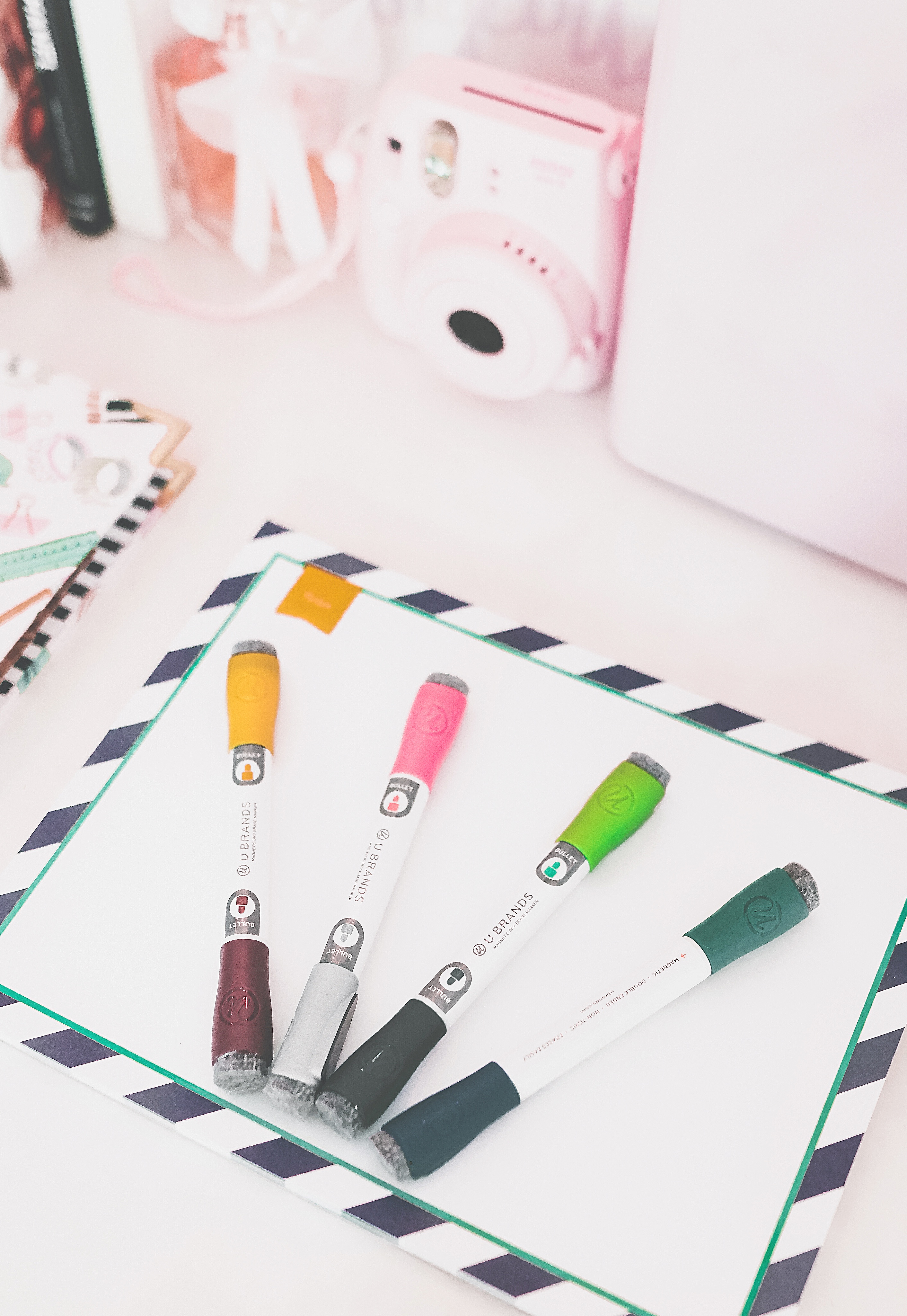 I love how they are double ended so I can save room and the range of colors are unique too!
I don't just rely on markers when it comes to planning on dry erase boards. I like to add colorful & cute sticky notes too.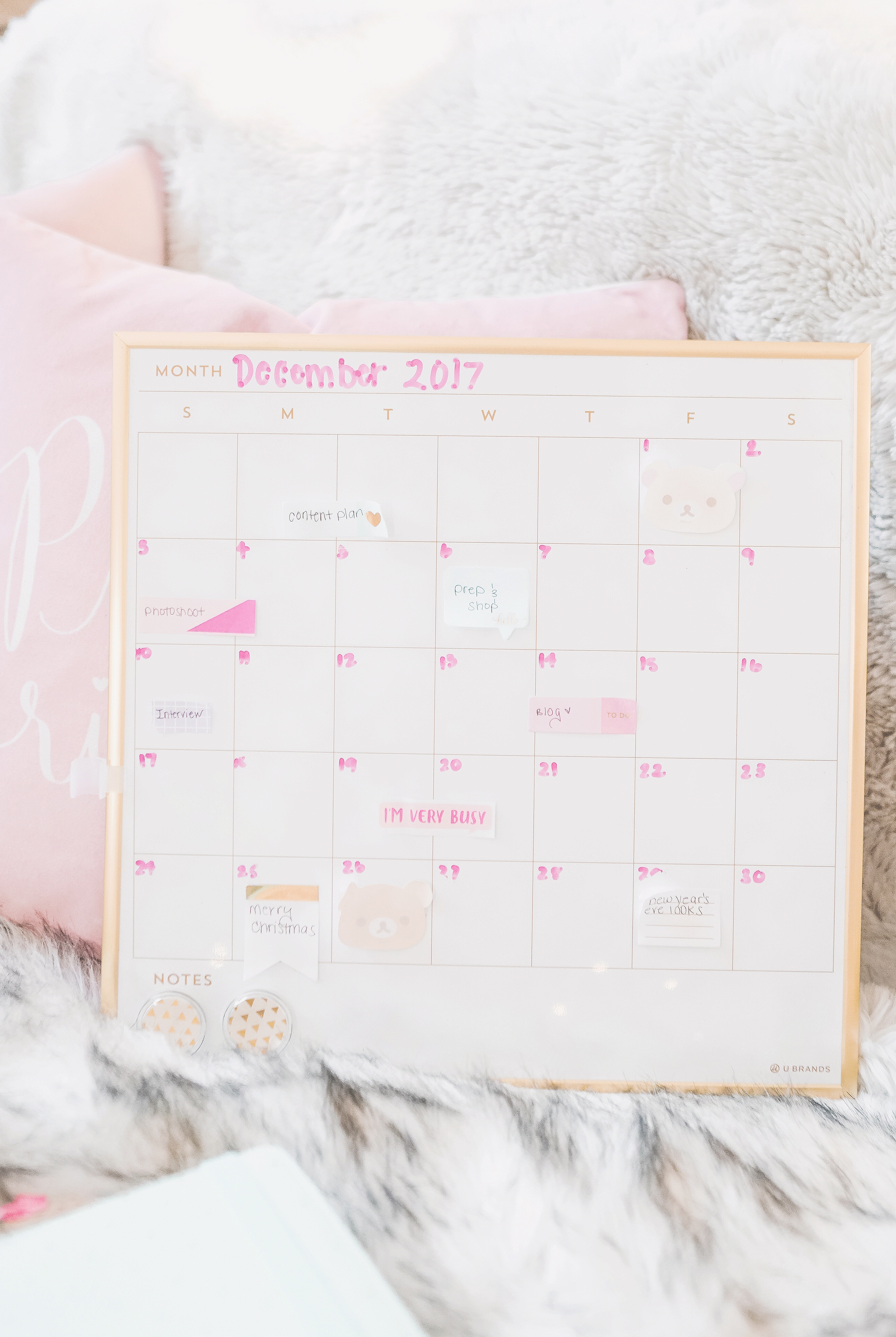 My handwriting isn't always the best with the dry erase markers but with the sticky notes, it's much better.
I also like to add sticky notes because it's less of a mess if I need to move things around on my calendar.
The last of the pretty little things I picked up from U Brands are these pens! I seriously wish you could feel the excitement coming from me right now as I tell you about them. I LOVE LOVE LOVE these pens!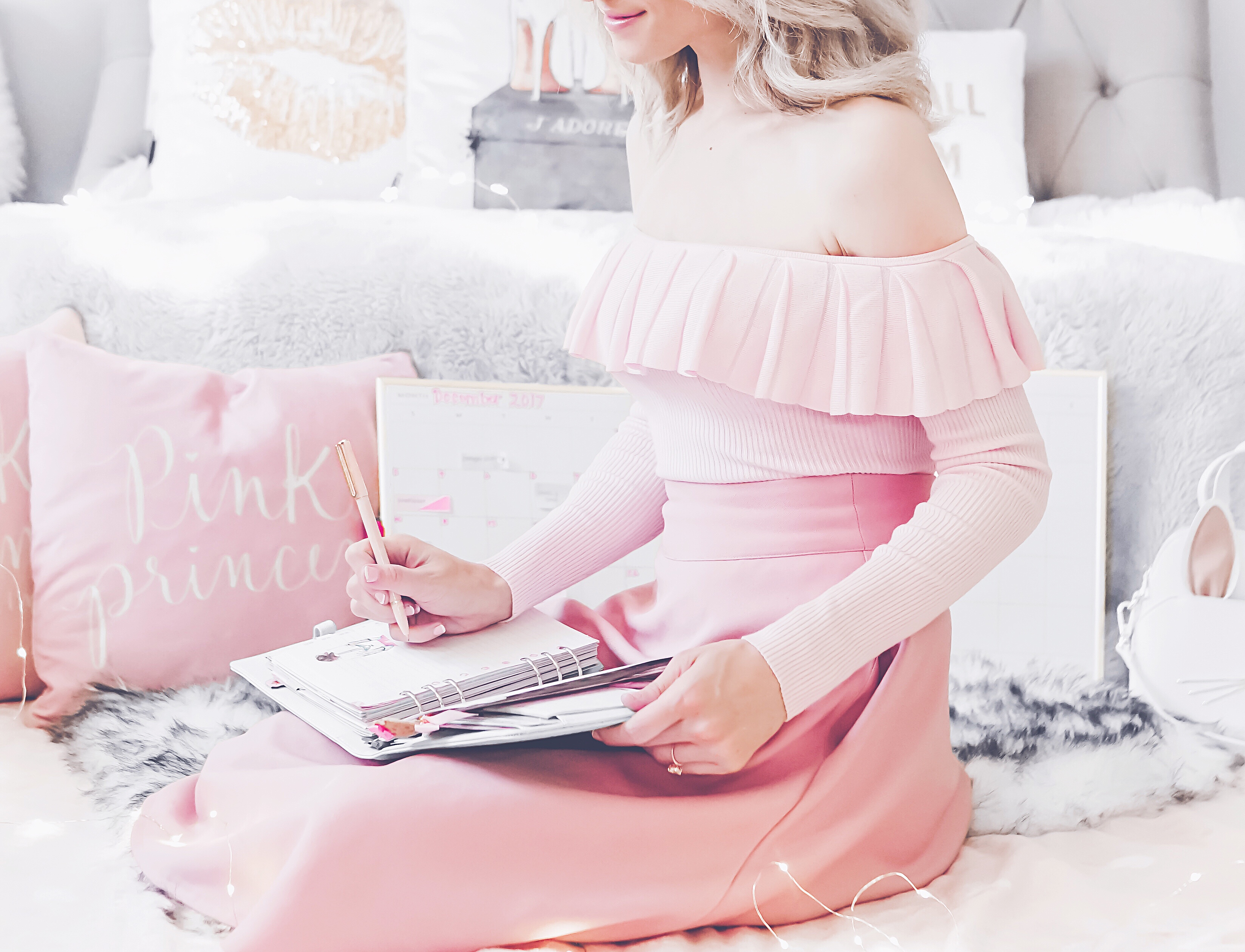 I do have a wee bit of an obsession with pens. I'll admit that, but I think that most would agree as to the fabulousness of these pens right here. One is pink too! Does it get any better?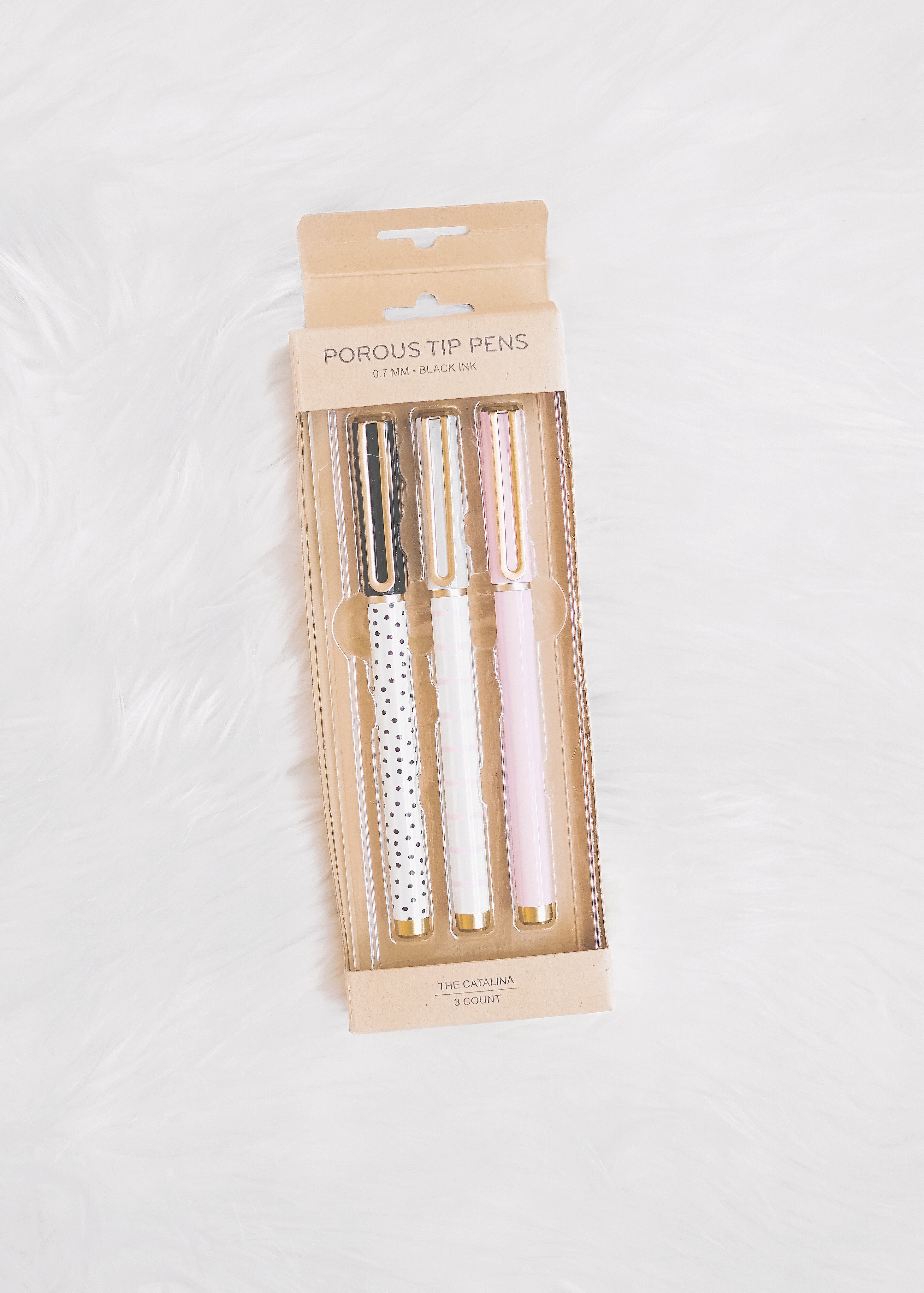 They write so beautifully & make my handwriting look much prettier.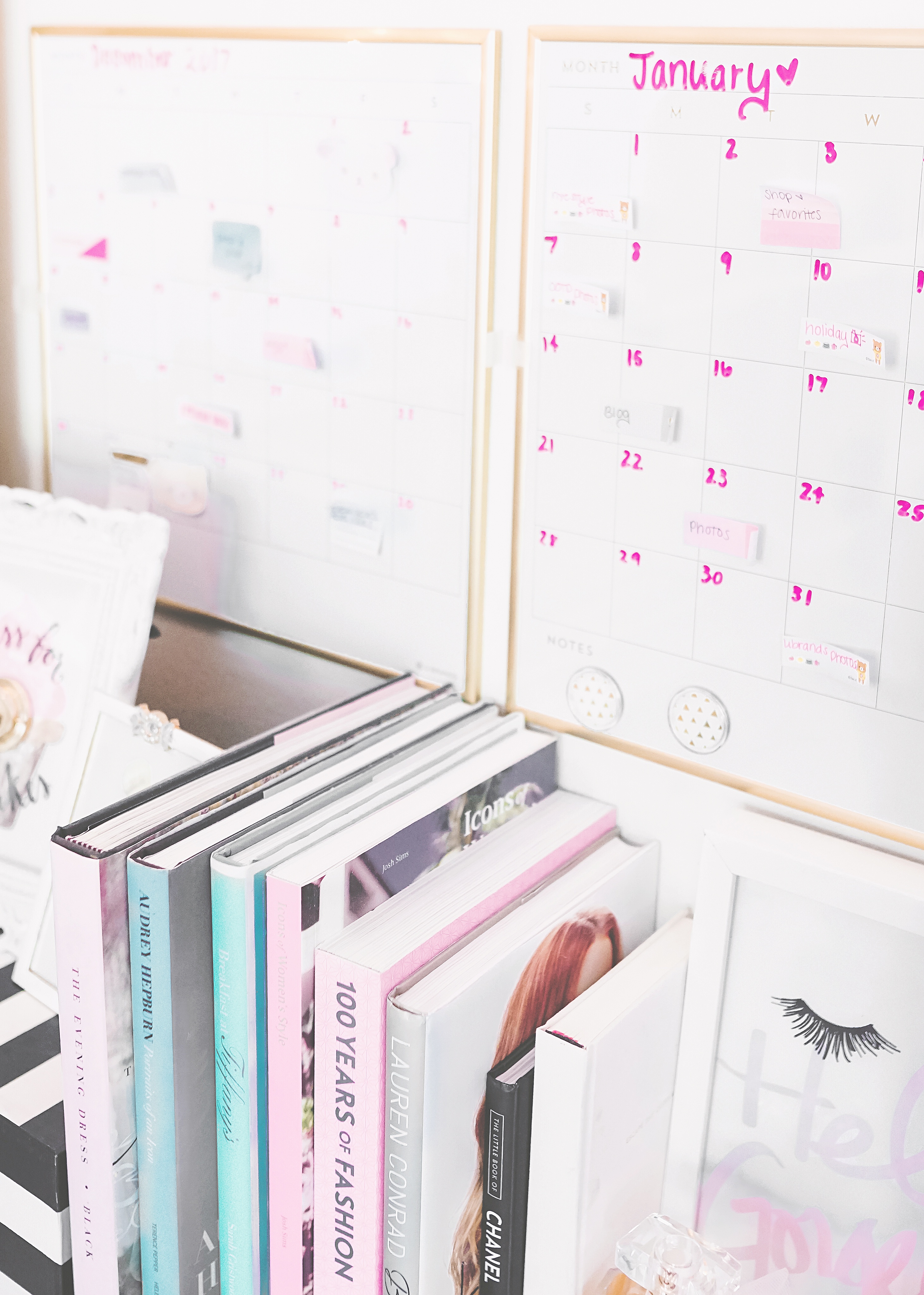 Getting organized whether you're a blogger, stay at home mother, or student is not only essential to your success but can also be pretty & fun!
So yes, I highly recommend giving some of these pretties a try if you're looking for some new things to boost your productivity this new year!